Guy Learns To Break A Glass Using Only His Voice
Can the high C of a trained soprano really quiver glass into dissolution?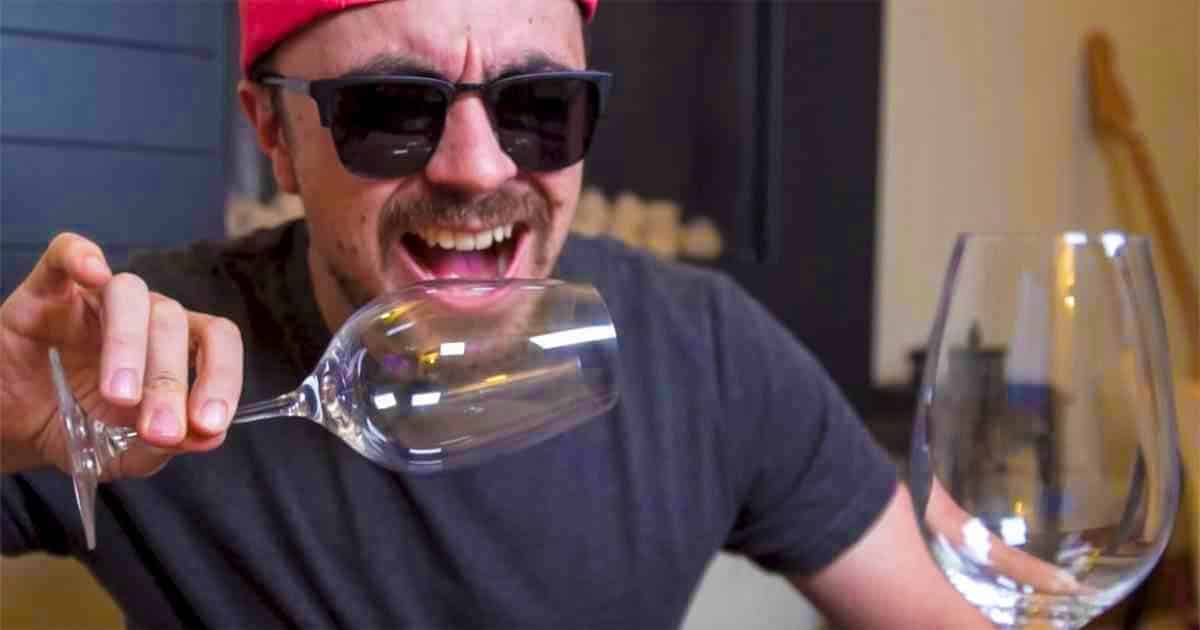 You've probably seen something like this before in movies and TV shows. A particular scene where a character sings up to the point where they hit a note so high and intense that it breaks all the glass in the vicinity, even the windows.
Another particular thing that you've probably seen many times, a woman in an orchestra releasing an earthshaking high note that shatters Champagne flutes. Monocles crack and the chandelier explodes as the power of her voice wreaks havoc on the concert hall. This scene is too common in countless cartoons and comedies, but is this parody based on reality?
Can an opera singer really shatter glass?
To most people, this may just seem like a cartoonish exaggeration. But, believe it or not, with enough practice to attain the right pitch and volume, this is actually possible.
Physics suggests that a voice should be able to break glass. And that's what exactly what Scottish YouTuber Mike Boyd wants to accomplish in the latest video of his Learn Quick series. Mike challenged himself to learn how to break glass using only his voice.

It took him 4 hours, 29 minutes of practice over the course of 14 days before he gained the ability to shatter a crystal wine glass with the power of his voice.
Watch the video here:
Like
on Facebook
So how is this scientifically possible?
Well to begin with, sound is also a form of energy, just like electricity. It travels through various substances in waves. When a sound wave comes in contact with a certain object, it excites the particles present in that object, causing its particles to vibrate against themselves.
Glass wine goblets are especially resonant because of their hollow tubular shape, which is why they make a pleasant ringing sound when clinked. An empty glass is also easier to shatter than a glass filled with wine or water. Furthermore, minor defects in the structure of the glass can also help to shatter it more easily, as these defects provide ideal weak spots.
So if a person sings the same tone as that ringing sound when glass clinked — a high C according to legend but in reality the matching pitch could be any note — the sound of your voice will vibrate the air molecules around the glass at its resonant frequency, causing the glass to start vibrating as well. And if you sings loudly enough, the glass will vibrate itself to smithereens.
If you've ever doubted your ability to accomplish new things, Mike Boyd's YouTube channel is the inspiration you've been seeking.
Meet the Makeup Artist Who Can Easily Transform Into Any Celebrity
Nope, they are not Photoshopped.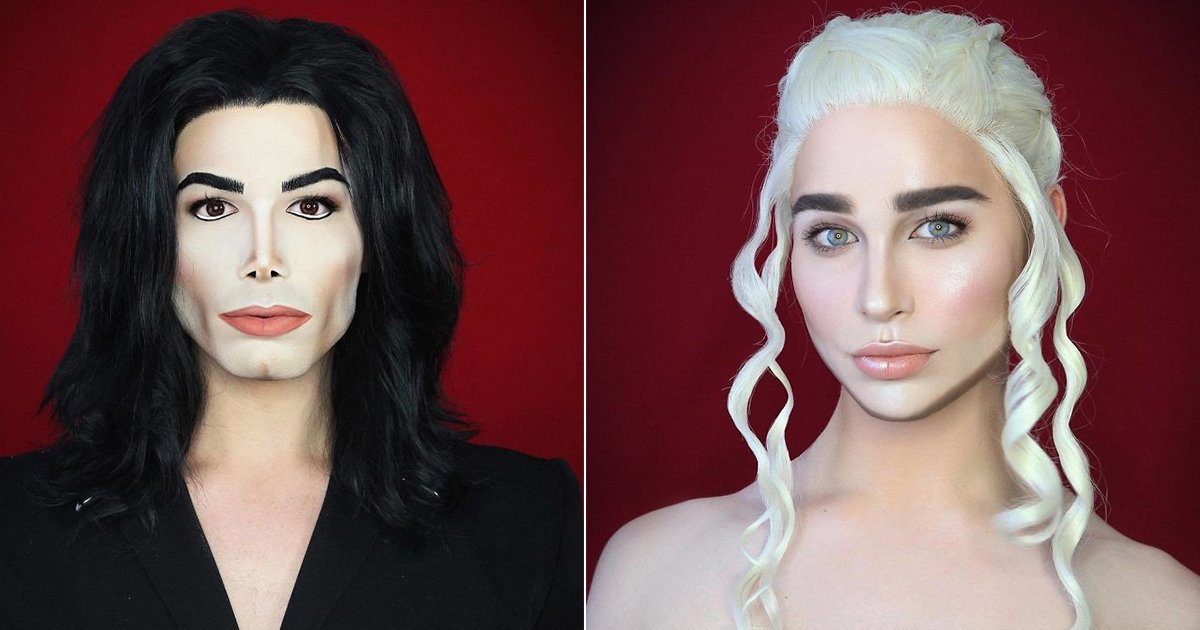 We all have seen the power of Photoshop and other digital imagery tricks out there. You know, the kind that requires a few clicks to conjure incredible photos. This time around though, we will discuss makeup and how powerful it actually is. Think about it: A simple touch of makeup shenanigans and you can look exactly like someone else.
This is exactly what Elliot Joseph Rentz – also known as Alexis Stone – did. The British drag queen and superb makeup artist can change his looks and turn himself into a celebrity. And yes, this is all thanks to makeup. Born in Brighton, England, Alexis is capable of turning himself into any Hollywood star. In fact, he does it so well that you would think it is Photoshopped.
Meet Alexis, the guy who can look exactly like your favorite actor/actress.
New Zealand Police Comes Up With The Coolest Recruitment Video For Applicants
This is by far the coolest recruitment video ever.
The New Zealand Police force is looking for new recruits. To persuade possible applicants, the department has come up with the coolest and funniest recruitment video ever. The video has gone viral since it was released online.
In the viral video, the police officers showcased their skills, agility, and endurance as they sprinted and dashed from danger - and then somersaulted throughout the country's major streets.
The officers showcased their ninja-like athleticism in the viral video.
Six-Year-Old Russian Model Hailed As the Newest Most Beautiful Girl In The World
She's considered as the next Thylane Blondeau.
People are mesmerized by the beauty of a Russian girl who's only six years old. The youngster has just been hailed as the newest holder of the title "most beautiful girl in the world," and is quickly following the footsteps of Thylane Blondeau, who was once the prettiest girl and the youngest French Vogue model.
Anastasia Knyazeva has gained massive admiration from people all over the world. Her seemingly impeccable beauty managed to amass a legion of fans online with over half a million netizens devotedly following her on Instgram.
Anastasia Knyazeva is the new most beautiful girl in the world.