Prankster 'Magically' Stops Escalator And Shows How You Can Do It, Too!
Apparently, stopping an escalator is really easy, according to this prankster.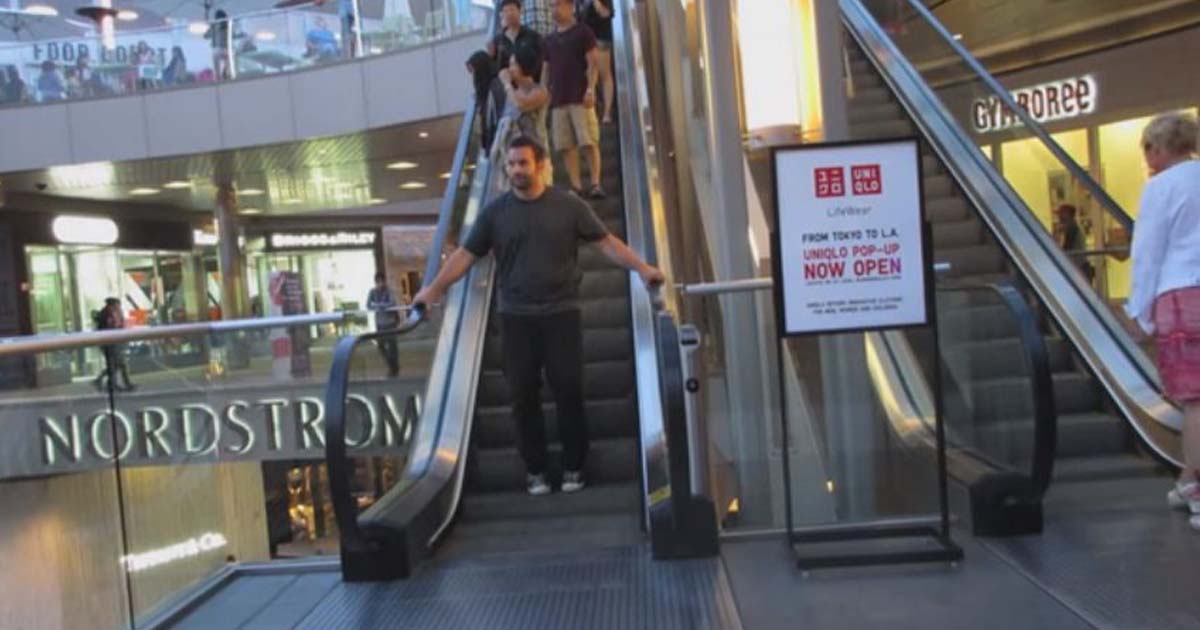 We've seen all sorts of pranks – from the hilarious ones to the morbid. But personally, it's the magic-related ones that always get me. They're mostly fun and amazing. In some instances, however, they can likewise be slightly annoying.
Take it from Alex Mandel, a YouTuber who came up with the idea of pranking people in public by 'magically' stopping an escalator. How did he do it and how did the people react to the prank? Well you can check it all out at the video below!
YouTube prankster Alex Mandel knows how to stop an escalator from working – and you can do it, too!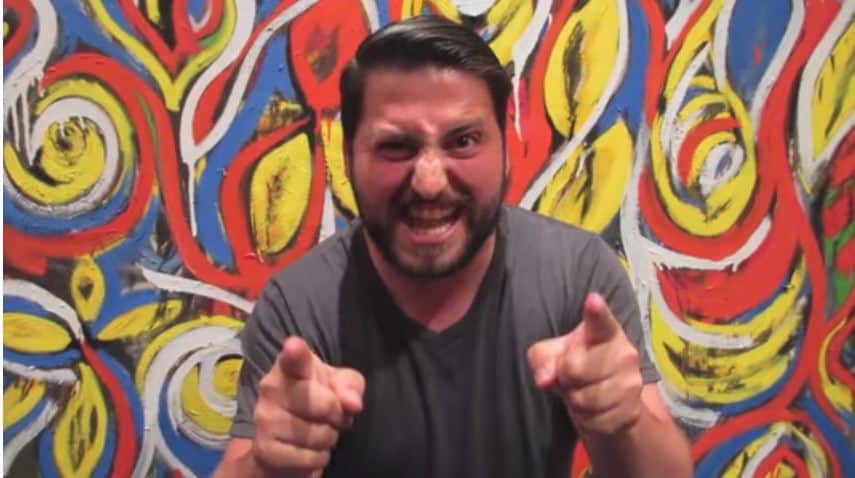 The said prank video shows Alex telling viewers about what they can expect from his act. Also, he took the time to explain how anyone can easily make an escalator stop.
As Alex shared:
"The best part about it is no one in the escalator knows why it happened or that you made it happen."
It's really simple and easy, according to the YouTube prankster.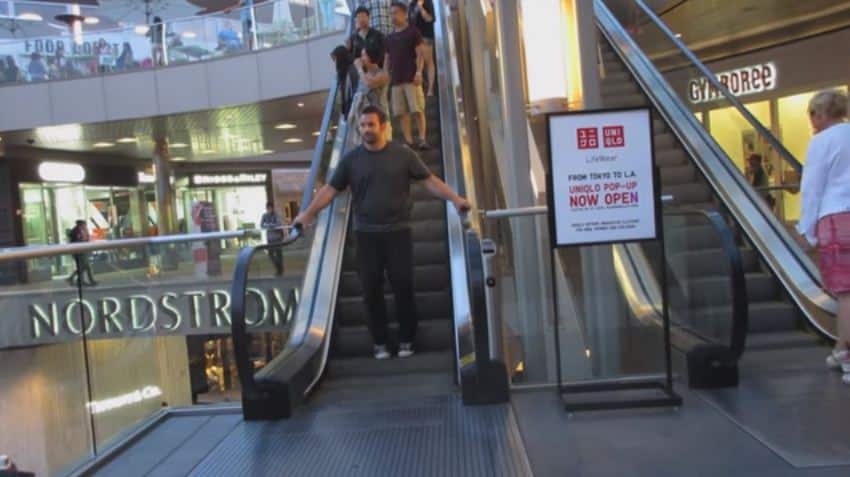 All it takes is a proper feet and hands positioning – plus a little bit of force. It's really "way easier than you would think," said Alex.
Watch the prank video here:
Like
on Facebook
Apparently, the prank video received mixed reactions online.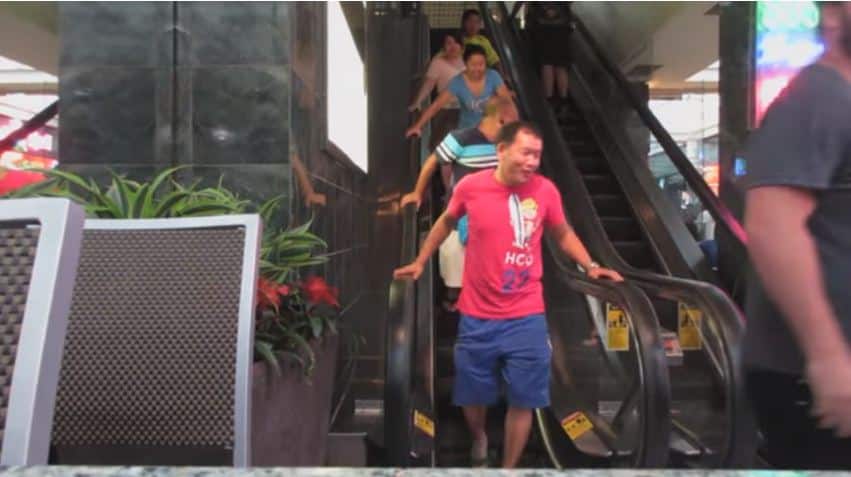 Although the clip has earned millions of views since it was uploaded, netizens reacted differently to the prank.
One netizen wrote:
"Well done for sharing this. Now a whole load of idiots (including me) will be doing this everywhere."
Another commented:
"Not too smart. Could be an elderly or a woman holding a baby… Could get someone hurt very badly."
Meanwhile, someone added:
"Definitely check who's on the escalator. If there's a baby, old man, kids, disabled people, blind people etc. don't do it."
Well what do you think about this prank, folks? Is it harmless fun or potentially dangerous? Tell us what you think about it by leaving a comment below.
World's Naughtiest Son Pranks His Asian Dad All The Time
Rude or adorable? Watch the video and see for yourself!
It's always heartwarming when we hear about good father-and-son relationships. This story below shows us exacty that but in a very interesting, funny way: through a series of pranks.
Jamie Zhu, who calls himself a "social media entertainer" from Sydney, Australia, loves pranking people – especially his 'traditional' Chinese father. The tandem has since gained a lot of love and attention online and it's really easy to understand why.
...
Kim Jong-Un Impersonator Dragged Out By Security At The Winter Olympics
The police later detained him "for his own safety".
Sure, Kim Jong-Un impersonators aren't exactly new. We've seen a lot of these pranksters around but if there's one thing that sets this guy apart from others, it's probably his bold attempt to pull his stunt in front of North Koreans themselves.
This recently happened during the Winter Olympics in Gangneung, South Korea. To everyone's surprise, a look-alike of the supreme leader danced in front of Pyongyang's cheerleaders. Their reaction, you say? Well they weren't exactly thrilled!
...
Dad Hides 12-Inch Dildo Inside Son's Luggage in Hilarious Airport Screening Prank
Prankster dad leaves son horrified after hiding a s** toy in his luggage and recording his priceless reaction when airport security find it.
Parents can bring a great deal of embarrassment to their children and Ted Andressen from New Orleans, Louisiana, happens to be one of them. The prankster father managed to make his son turn red when he hid a 12-inch sex toy in his carry-on luggage and have the airport security find it.
Ted captured the hilarious moment on film and uploaded it on Facebook, where it was viewed 22 million times and shared over 400,000 times.
...