Prankster 'Magically' Stops Escalator And Shows How You Can Do It, Too!
Apparently, stopping an escalator is really easy, according to this prankster.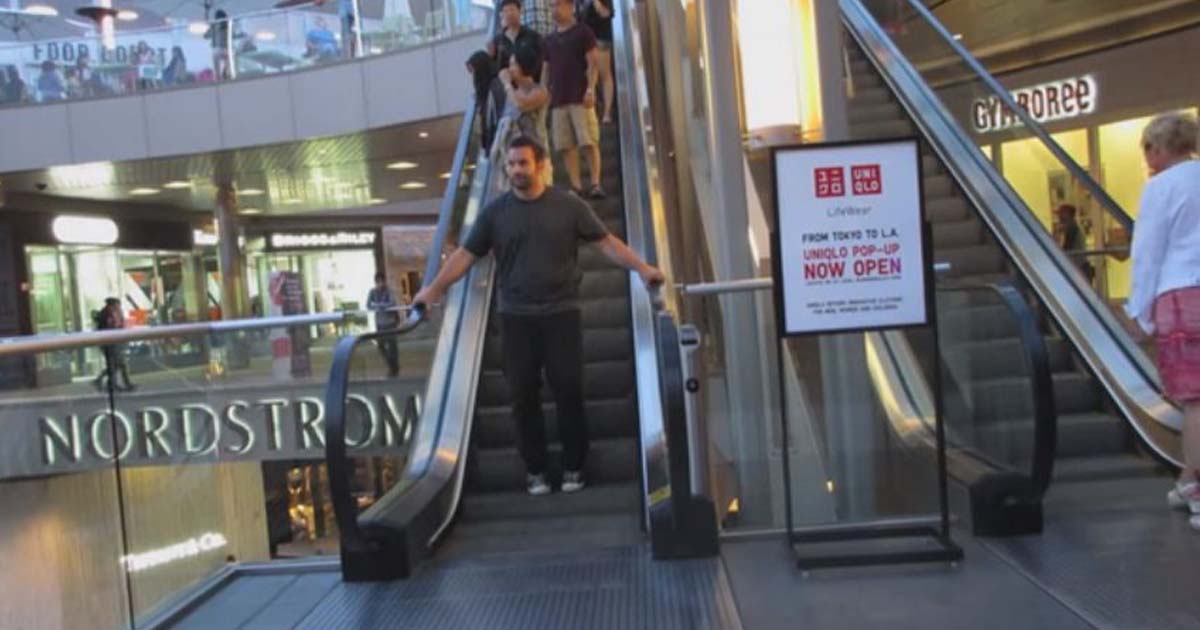 We've seen all sorts of pranks – from the hilarious ones to the morbid. But personally, it's the magic-related ones that always get me. They're mostly fun and amazing. In some instances, however, they can likewise be slightly annoying.
Take it from Alex Mandel, a YouTuber who came up with the idea of pranking people in public by 'magically' stopping an escalator. How did he do it and how did the people react to the prank? Well you can check it all out at the video below!
YouTube prankster Alex Mandel knows how to stop an escalator from working – and you can do it, too!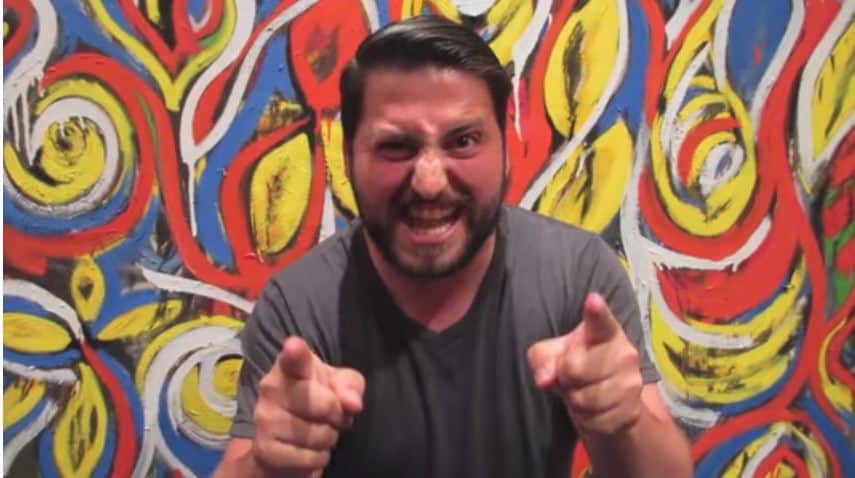 The said prank video shows Alex telling viewers about what they can expect from his act. Also, he took the time to explain how anyone can easily make an escalator stop.
As Alex shared:
"The best part about it is no one in the escalator knows why it happened or that you made it happen."
It's really simple and easy, according to the YouTube prankster.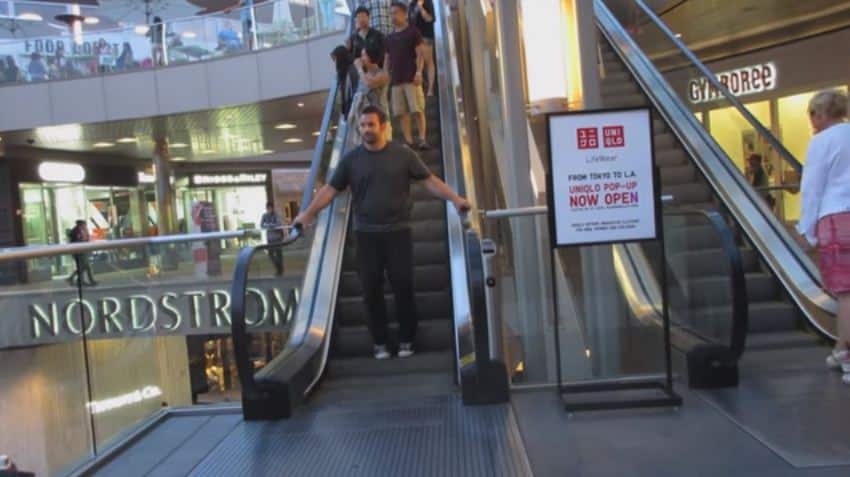 All it takes is a proper feet and hands positioning – plus a little bit of force. It's really "way easier than you would think," said Alex.
Watch the prank video here:
Like
on Facebook
Apparently, the prank video received mixed reactions online.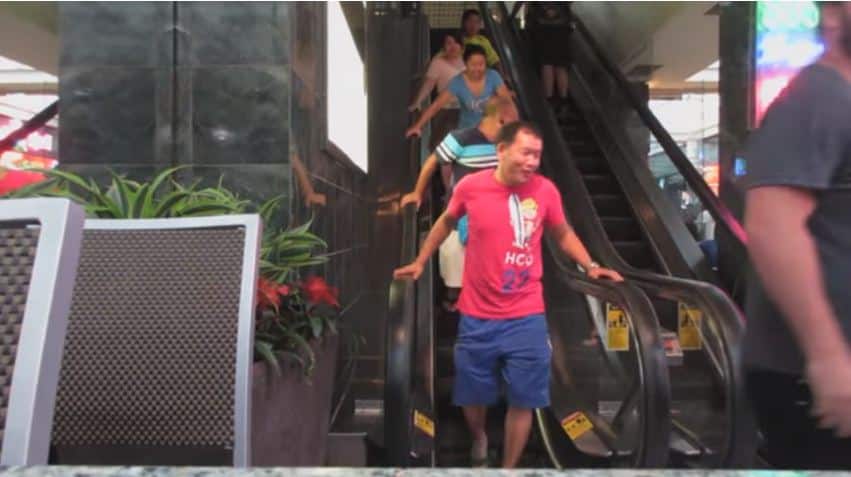 Although the clip has earned millions of views since it was uploaded, netizens reacted differently to the prank.
One netizen wrote:
"Well done for sharing this. Now a whole load of idiots (including me) will be doing this everywhere."
Another commented:
"Not too smart. Could be an elderly or a woman holding a baby… Could get someone hurt very badly."
Meanwhile, someone added:
"Definitely check who's on the escalator. If there's a baby, old man, kids, disabled people, blind people etc. don't do it."
Well what do you think about this prank, folks? Is it harmless fun or potentially dangerous? Tell us what you think about it by leaving a comment below.
Naked Woman Walks Around The Mall Wearing Nothing But Body Paint
She walked around the mall to see whether people would react. Things got pretty interesting!
If a naked woman walked around a public place, chances are, everybody will immediately take notice of her, right? It's basically impossible for anyone to miss such a scandalous image, right?
Well apparently, things can get a bit unpredictable when some body paint is involved in the process. As we can see in the prank video below, a professional body painter worked with a model to find out how people will react if she walked around a mall naked.
Would people notice if a woman walked without clothes in a mall? This artist and this model wanted to know!

...
Pranksters Make A Fake Apple Store In Subway With People Lining Up For iPhone X
Some bystanders actually lined up, too!
Apple,the California-based multinational technology company, has done it again. People across the globe are clamoring and lining up to get a hold of the company's latest flagship product, the iPhone X.
The new product has hit stores on November 3 and preorders opened on October 27.
The new iPhone X is the newest Apple flagship product.
...
Prankster Dressed As 'Kim Jong Un' Strolls New York To See How People Reacts
The Supreme Leader has become a popular celebrity!
A fake "Kim Jong-un" left bystanders in New York amazed and stunned as he walked into Trump Tower, walked around the streets of New York City and rode the subway. Well, the random reactions of people were unexpected, with some getting excited and happy seeing the leader.
The prank video, which was posted on YouTube, shows a man dressed as the North Korean leader Kim Jong Un walking the streets of New York City particularly in the areas of Harlem, Wall Street and, of course, Koreatown. The video has quickly gone viral.
Meet the North Korean Leader, Kim Jong-un and his loyal general.
...