Researchers Discover Hundreds of Pterosaur Eggs Preserved in Three Dimensions
This should help us understand pterosaurs in a much better way!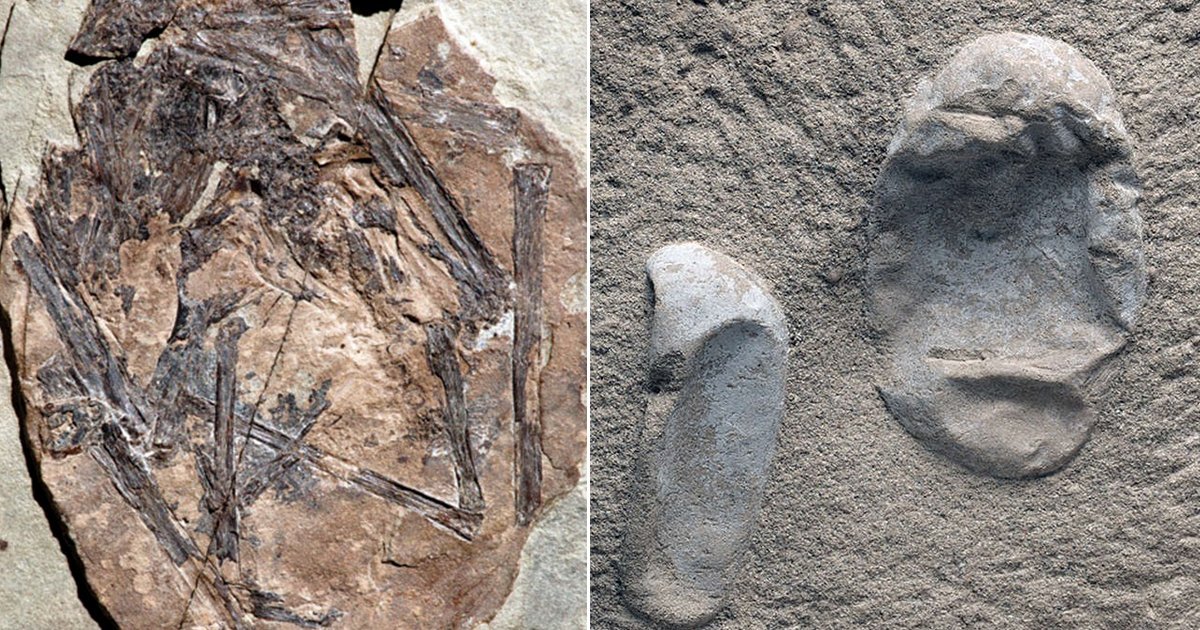 The world is really full of surprises, and among them is its rich history. From a plethora of creatures that we call dinosaurs to ancient civilizations, humanity really has a lot to learn. In fact, around 120 million years ago, you would be seeing a group of pterosaurs nesting in the sand. And if you think it is impossible, then you are missing – a lot.
A new study suggests that pterosaurs found the need to settle their eggs in the sand. Apparently, sandstorms came and pelted what appeared to be hundreds of eggs. But, believe it or not, they are still in perfect condition.
The phenomenon gave birth to the preservation of the first ever three-dimensional pterosaur embryo.
This is definitely a huge milestone, as only a handful of pterosaurs eggs preserved in such a way were known to history and science. The first three being from Argentina and the other five in China. Paleontologists reportedly obtained a total of 215 eggs, all of which are frozen in time.
Interestingly, 16 of these eggs are confirmed to contain developing embryos of the tiny creatures. This alone proves the discovery to be unique and marvelous.
Bone beds are said to have contained a certain array of rare pterosaur eggs.
The discovery gives researchers a better understanding when it comes to animal behavior. This also includes how creatures, at least during that time, organized socially and developed. All of the remains fall under a single species, and it is called Hamipterus tianshanensis. The latter was discovered by the same team of researchers.

Based on the way the eggs were preserved, it suffices to say that the pterosaur parents gathered them in a single yet huge colony. This is due to the fact that no remains of any other species have been unearthed from the prehistoric burial site.
It is possible that eggs represented offsprings of various females.
Due to the variety of sizes, it is likely to have either a difference in the age of the clutches or that some of the females simply laid larger eggs. The latter, however, can really happen most especially in modern-day reptiles. Unfortunately, the researchers have yet to conclude a possible clutch size.

Like & Share This Post
The Villages: World's Largest Retirement Community Perfect for Testing Self-Driving Taxis
An American startup company has chosen the area to pilot its services.
Autonomous vehicle technology has yet to be perfected, but one company is looking to take one step ahead of the others as it tests its services in the ideal area: The Villages retirement community in Florida. The sprawling community stretches out to 40 square miles and features 750 miles of road, three separate downtowns, plus a population of 125,000 senior citizens.
The American car startup Voyage chose The Villages to test its door-to-door self-driving taxi service. With this, the residents can call for cars using an app. The cars will then operate at Level 4 autonomy (meaning full autonomy for all safety-critical driving functions) but still include a safety driver. The company has also partnered with CARMERA, a street-level intelligence provider for autonomous vehicles. CARMERA will map out The Villages' roadways and feed the cars real-time mapping updates.
...
Scientists Discover Huge Sheets of Ice Buried Beneath the Surface of Mars
This discovery is a big 'game-changer,' according to experts.
A major discovery has just been made by scientists and many are labeling it as a huge 'game-changer'. According to a new study published in the Science journal, Mars may have a source of accessible drinkable water.
As can be seen in the images taken by NASA's Mars Reconnaissance Orbiter (which has been orbiting the red planet since 2006), scientists have discovered thick ice sheets under the Martain surface.
...
Scientifically Proven Reasons Redheads Are Superior in Bed
It has to do with their genes.
It's not just their wild locks that make them appealing in the bedroom. Redheads' MC1R genes, the ones responsible for their red hair, can also be credited for other physical characteristics that make them great in bed.
Redheads are quite special indeed. In 2000, when researchers pinpointed the exact gene responsible for red hair, the mutated MC1R protein, they found that it may only manifest in as little as 1 to 2 percent of the population. But what exactly makes redheads superstars in the bedroom? Read on to find out.
...