Researchers Discover Hundreds of Pterosaur Eggs Preserved in Three Dimensions
This should help us understand pterosaurs in a much better way!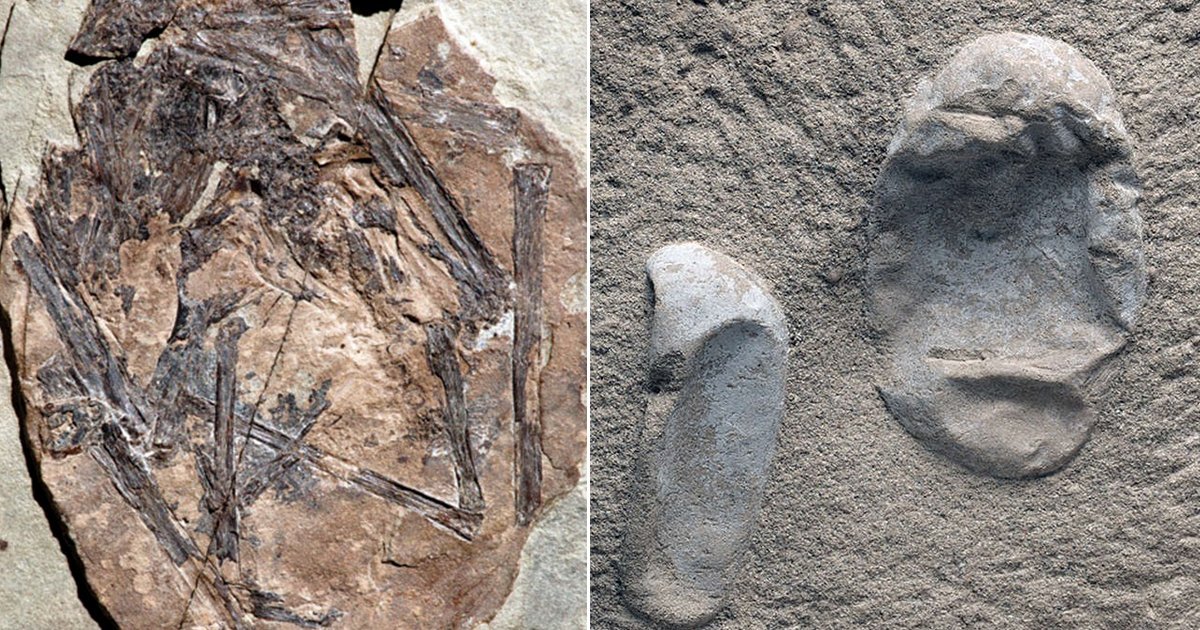 The world is really full of surprises, and among them is its rich history. From a plethora of creatures that we call dinosaurs to ancient civilizations, humanity really has a lot to learn. In fact, around 120 million years ago, you would be seeing a group of pterosaurs nesting in the sand. And if you think it is impossible, then you are missing – a lot.
A new study suggests that pterosaurs found the need to settle their eggs in the sand. Apparently, sandstorms came and pelted what appeared to be hundreds of eggs. But, believe it or not, they are still in perfect condition.
The phenomenon gave birth to the preservation of the first ever three-dimensional pterosaur embryo.
This is definitely a huge milestone, as only a handful of pterosaurs eggs preserved in such a way were known to history and science. The first three being from Argentina and the other five in China. Paleontologists reportedly obtained a total of 215 eggs, all of which are frozen in time.
Interestingly, 16 of these eggs are confirmed to contain developing embryos of the tiny creatures. This alone proves the discovery to be unique and marvelous.
Bone beds are said to have contained a certain array of rare pterosaur eggs.
The discovery gives researchers a better understanding when it comes to animal behavior. This also includes how creatures, at least during that time, organized socially and developed. All of the remains fall under a single species, and it is called Hamipterus tianshanensis. The latter was discovered by the same team of researchers.

Based on the way the eggs were preserved, it suffices to say that the pterosaur parents gathered them in a single yet huge colony. This is due to the fact that no remains of any other species have been unearthed from the prehistoric burial site.
It is possible that eggs represented offsprings of various females.
Due to the variety of sizes, it is likely to have either a difference in the age of the clutches or that some of the females simply laid larger eggs. The latter, however, can really happen most especially in modern-day reptiles. Unfortunately, the researchers have yet to conclude a possible clutch size.

The 7 Best Dash Cams to Buy for Your Car in 2018
Are you in the market for dash cams? This list should help you out!
Unlike in the past, it now makes total sense to install a dash cam in your car. With all the acts of stupidity – some are even unbelievable, so to speak – on the road, keeping a visual record is only practical and necessary. As the name suggests, this device serves as video evidence of traffic accidents and can really help you big time especially in court.
With the ever-increasing popularity of dash cams, keeping track of what is best seems difficult. But worry no more – Elite Readers has compiled a list of best dash cameras in 2018. Not only will you learn the best ones, you will also know which are affordable and of good value.
...
Futuristic Tire Concepts Designed to Revolutionize the Future of Mobility
These visionary tire concepts are designed to make mobility safer and more efficient.
Whether you are into cars or not, you know damn well the importance of tires. Not only do they help you keep safe on the road, they guarantee you a smooth transportation. With technology's never-ending advancement, it is no surprise that tires are now more capable than ever.
A video featuring different kinds of concept tires is making rounds on the internet. And judging by their looks, they could really change the future of mobility. With how cool and innovative they are, there is no reason for motorists to never desire them.
...
'Mark My Words: A.I. is Far More Dangerous than Nukes' – Elon Musk
There is great reason to be concerned, according to the tech genius.
Elon Musk, big boss of Tesla and SpaceX, has made a serious warning about artificial intelligence. According to him, AI is a bigger threat to humankind than nuclear weapons.
He recently made the comments while speaking at a Southwest tech conference in Austin, Texas. He further suggested that there should be a regulatory body that will oversee the development of super intelligence – before it's too late.
...