Construction Workers Discover 130-Year-Million-Year-Old Dinosaur Eggs in China
The men noticed unusual "oval-shaped stones" while using explosives in the site.
Most of us have been fascinated by dinosaurs while growing up. We've seen these massive creatures not only in history books but also in cartoons and movies. Remember the classic animated film The Land Before Time? Or maybe the Jurassic Park franchise?
Now a recent discovery in China has been getting a lot of attention as archaeologists report they've found a nest of dinosaur eggs – and they're perfectly-preserved!
130-million-year-old dinosaur eggs have just been discovered under a construction site in China.
As a Unilad report tells us, a group of construction workers in the city of Ganzhou, China stumbled upon the unexpected discovery while they were working in the field. The location, in particular, is known to both dinosaur enthusiasts and residents as the "hometown of dinosaurs."
The dinosaur eggs were discovered on December 25.
It was indeed a Christmas surprise as the workers spotted what they described as "oval-shaped stones" as they were breaking the ground with the use of explosives. Fortunately, they stopped the explosives when several of the men noticed unusual "black debris" measuring 2mm thick between the oval rocks.
A middle school is currently being built in the said site. Now many are saying that the accidental discovery may just lead to additional information that will soon be added to history books as well.
As it turns out, the 'black debris' were fossilized egg shells while the oval stones were fossilized dinosaur eggs.
The discovery quickly received a lot of media coverage in China and beyond.
According to experts, the eggs are from the Cretaceous period.
Now the eggs have been handed over to the Dayu County Museum to be studied further by experts.
Like
on Facebook
Let's all hope the world gets to learn something new about dinosaurs from this exciting discovery.
Worried, Protective Dog Gets Accidentally Blown Up In The Face By A Firecracker
That could also be a child.
New Year's Eve is just a day away and most people usually welcome the New Year by lighting up firecrackers. It's already given that people should be extra cautious when dealing with firecrackers, especially if there are children and pets around. Otherwise, the situation could go bad, just like how it went for this poor dog.
A dog got accidentally blown up by firecracker after a man lit one up in their own backyard. The tragic and horrific scene was all caught on camera.
This man started to light a firecracker.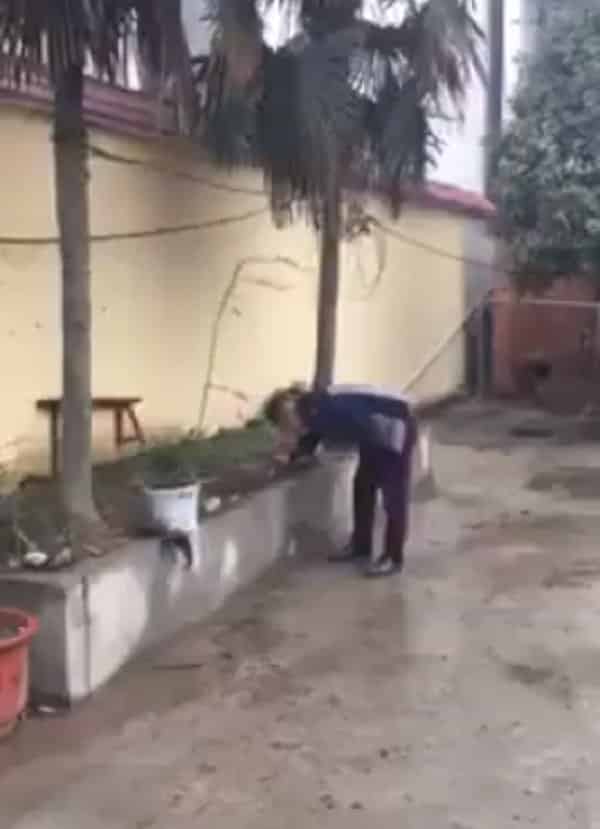 Blind Mystic Baba Vanga Has Two World-Changing Predictions for 2018
Baba Vanga has predicted the rise of ISIS, the 9/11 attack, and the 2004 Tsunami, among many others.
Whether you believe in mystics or not, you just got to admit that Baba Vanga has been pretty spot on with some of her past predictions.
From the rise of ISIS and the fall of the twin towers, to global warming and the tragic 2004 Tsunami, many believe that Vanga certainly 'saw' and accurately predicted these things before they even happened.
Baba Vanga, hailed by many as a prophetess, passed away 20 years ago and yet many of her predictions continue to be fulfilled to this day.
Marsupial Presumed to Be Extinct for Over 100 Years Recently Found in Parts of Australia
Researchers hope it would find a mate so it can reproduce.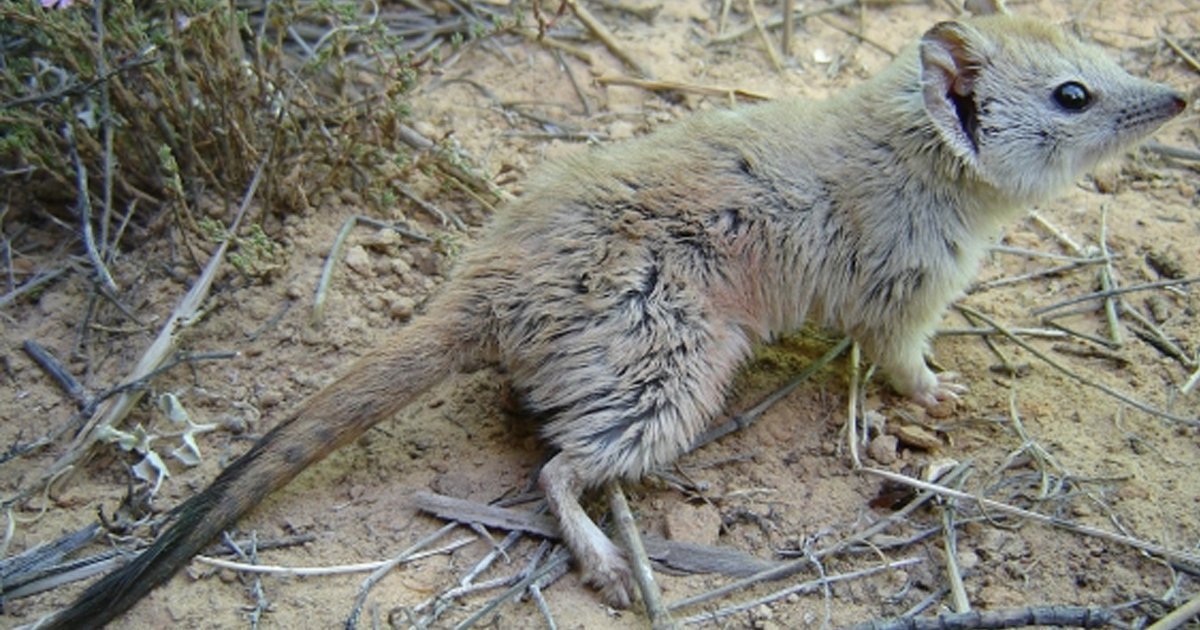 The crest-tailed mulgara, a tiny marsupial thought to be extinct for more than 100 years in the Australian state of New South Wales, was recently found. Researchers from the University of New South Wales (UNSW), who were working on a project called Wild Deserts to restore and promote desert ecosystems, made the discovery at the Sturt National Park near Tibooburra.
The discovery is a welcome development as researchers are looking to reintroduce mammal species into the Sturt National Park. Such creatures have not been seen in the area for 90 years.
The tiny marsupial, a pocket-sized predator, is a carnivore that feeds on invertebrates, lizards, and small mammals.