Pro Pilot Pranks Flight Instructor, Surprises Him With Stunts In Her Practicum
The flight instructor didn't see it coming.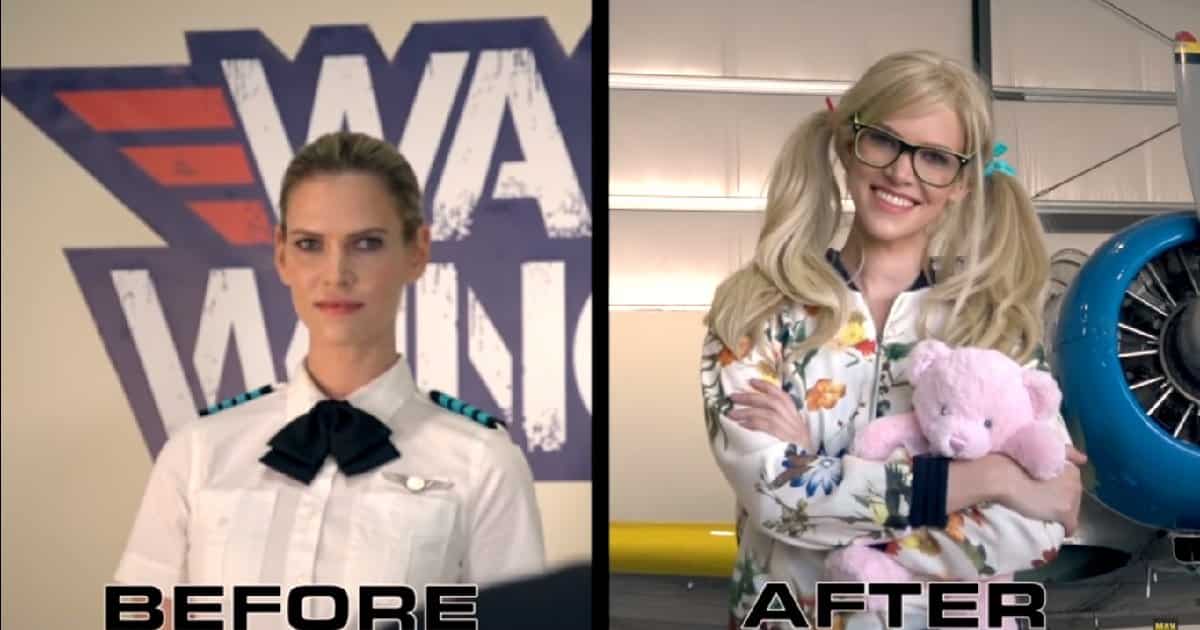 The prank culture is getting bigger than ever. From the cast of Jackass to the new generation pranksters, we see all kinds of practical jokes and some are just so good for laughs.
One of the best kinds of pranks is the one where a victim comes to realize his best wasn't good enough after all. It's quite hilarious to see people believing others are dumb, but when it's time to test their skills, they just surprise their audience with how good they are.
This ATP and aerobatic pilot surprised a flight instructor with her daredevil stunts up in the air.
We've already seen quite a few videos with this kind of concept. There's a man dressing up as an elderly person only to show up in a park, daring a youngster in weightlifting. Another notable joke was when a female pro racer took fancy sports cars for a test drive while looking like a first-time driver, but once she took over the wheels, she showed her clueless passenger how it is to drift.
She pretended to be a nerd and took a class under flight instructor, Tom.
And now, pranksters are taking the stunts up to the skies. A group of practical jokers teamed up with another gorgeous, female pro pilot to scare the heck out of a flight instructor while they go on a practice a couple of feet above the ground.
Former fashion model, Nadia Marcinko, walked into the Warwings in Palm Springs, California, pretending to be a Youtube star who needs to take a class for her new content, but isn't actually interested in learning to fly a plane. Dressed to look like a ditzy, young girl, Nadia spent more of her time in class playing games on her phone while F.I. Tom kept his cool and patiently taught her about the plane and how to properly operate it.
Nadia pretended to make a few mistakes, which made Tom totally nervous.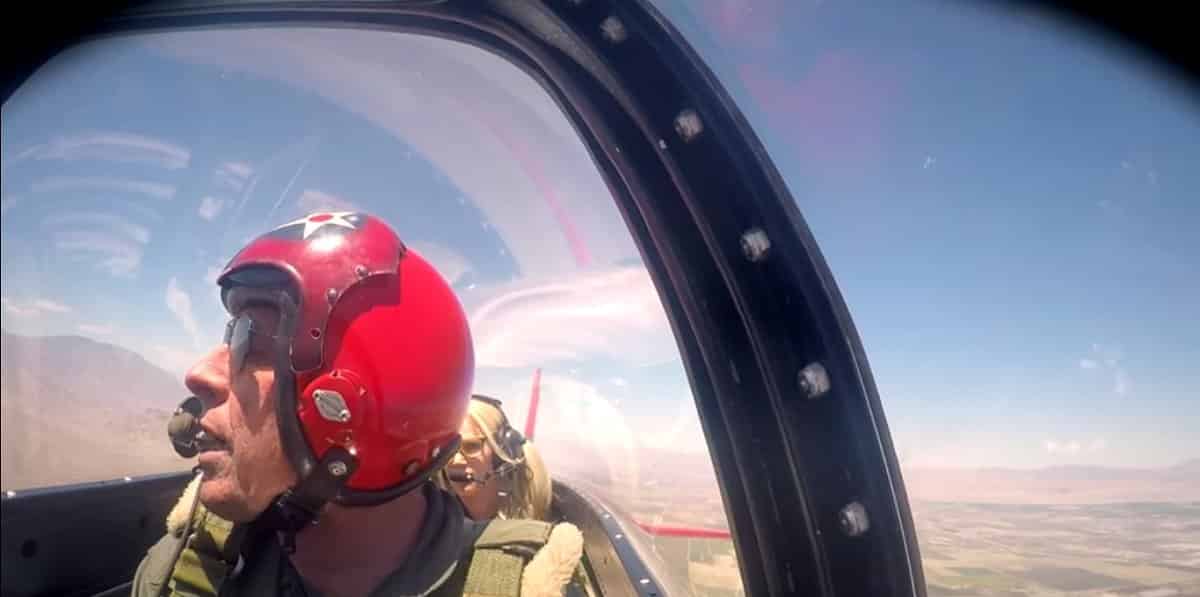 Until Nadia showed what she really is capable of.
Of course, Nadia doesn't actually need to undergo the basic education as she is an FAA-certified, commercial rated and aerobatic pilot, and a flight instructor herself too. Tom didn't have the slightest clue that he was lecturing a flying nerd who can practically do any stunts she wants with the P51 Mustang that he was speaking about in class.
So now it's time for the test.
Tom was nervous to leave the controls to his uninterested student. But as soon as Nadia took over, she showed Tom what she's really capable of and it blew his mind.
A gorgeous pilot and prankster, a legendary plane and a nervous victim are all we need to see in a good prank and this one certainly delivered.
Watch the whole prank from the video below.

Like
on Facebook
World's Naughtiest Son Pranks His Asian Dad All The Time
Rude or adorable? Watch the video and see for yourself!
It's always heartwarming when we hear about good father-and-son relationships. This story below shows us exacty that but in a very interesting, funny way: through a series of pranks.
Jamie Zhu, who calls himself a "social media entertainer" from Sydney, Australia, loves pranking people – especially his 'traditional' Chinese father. The tandem has since gained a lot of love and attention online and it's really easy to understand why.
...
Kim Jong-Un Impersonator Dragged Out By Security At The Winter Olympics
The police later detained him "for his own safety".
Sure, Kim Jong-Un impersonators aren't exactly new. We've seen a lot of these pranksters around but if there's one thing that sets this guy apart from others, it's probably his bold attempt to pull his stunt in front of North Koreans themselves.
This recently happened during the Winter Olympics in Gangneung, South Korea. To everyone's surprise, a look-alike of the supreme leader danced in front of Pyongyang's cheerleaders. Their reaction, you say? Well they weren't exactly thrilled!
...
Dad Hides 12-Inch Dildo Inside Son's Luggage in Hilarious Airport Screening Prank
Prankster dad leaves son horrified after hiding a sex toy in his luggage and recording his priceless reaction when airport security find it.
Parents can bring a great deal of embarrassment to their children and Ted Andressen from New Orleans, Louisiana, happens to be one of them. The prankster father managed to make his son turn red when he hid a 12-inch sex toy in his carry-on luggage and have the airport security find it.
Ted captured the hilarious moment on film and uploaded it on Facebook, where it was viewed 22 million times and shared over 400,000 times.
...