One Family's Scary Halloween Display Has Caused An Uproar Among Neighbors
Barrett family's yard display is so scary, their neighbors reported them to the city to ask them to remove it.
There's something fun about driving around during Halloween. It may just be the kid in me but I always love checking out the outdoor displays of our neighbors and nearby establishments. The displays often range from simple to elaborate, with some settling for traditional pumpkins while others go for something that obviously takes up a lot of time and requires so much creativity.
Like this family's display, for instance.
Whoever came up with the concept of this one obviously wanted to make something that would stand out among the rest. In fact the display looks so freaking scary that the neighbors were disturbed enough to file a complaint against it to the city government.
Both kids and adults were shocked by the Barrett family's terrifying Halloween display.
The realistic-looking display of Barrett family has caused a controversy among concerned parents, especially because their home is near an elementary school in Parma, Ohio.
In an interview, an unnamed little girl said:
"I felt scared because I thought they were real people."
Jackie Anselmo, mother of the girl, added:
"You take a double take because it is a very realistic display. Almost horrified that somebody would think that it's okay to put it that close to an elementary school."
"We don't want to scare kids."
Homeowner Vicki Barrett, on the other hand, defended they didn't know the display would attract so much negative attention. She said:
"We don't want to scare kids. We just want to do the Halloween fun of it but definitely no ill intent."
Barrett pointed out that they would have "toned it down" a bit more if they knew the display would scare little children.
Watch the video:
Like
on Facebook
What do you think about this Halloween display? Does it scare you? Do you think it really should be taken down or not? Tell us in the comment section below!
Related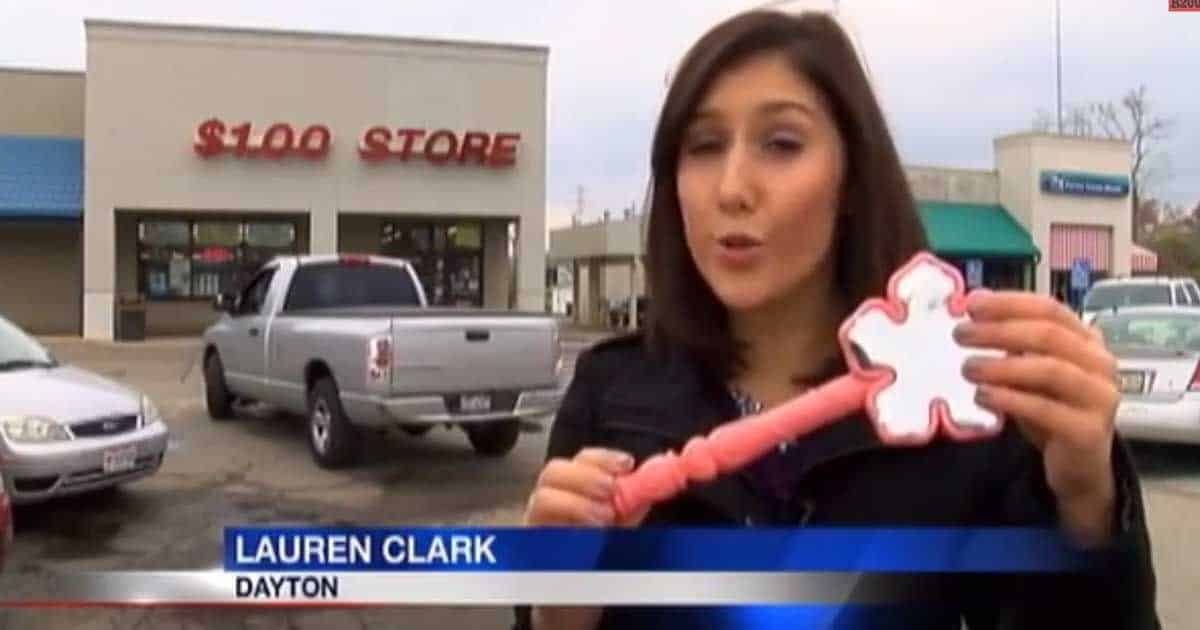 H/T:
TheBlaze
Man Blows Up His Own Son in What May be The Most Morbid Prank Ever
Yes, you read that right – blowing up his own son.
Pranks are really funny and amusing to watch, especially when you see how much the victim gets trolled. However, some pranksters never know when a prank goes way too far. For the sake of comedic relief, some do not think twice about the consequences of their tricks.
Case in point: this guy Roman Atwood. Roman is known for his over-the-top controversial pranks. From sex tape pranks to car bomb pranks to blowing up his own son. Yes, you read that right - blowing up his own son.
The video you are about to see may be too sensitive for some of our readers, so please watch it at your own discretion....
Sister Plays Scary Clown Prank On Her Unsuspecting Brother
When's the perfect time to scare someone? When that guy's about to pee!
Let's all face it: clowns really have that creepy vibe.
Sure, these colorful smiling jesters who usually employ slapstick comedy are mainly created to entertain children. But still, there's no denying that they actually look scarier the longer you stare at them.
Perhaps that is the reason why some creative authors, actors, and artists have turned to clowns to come up with the most sinister of characters. ...
Blind Man Asks Strangers to Check His Winning Lottery Ticket To Test People's Honesty
We can never measure another person's honesty and integrity with the amount of money he has in his wallet.
Our honesty and integrity are tested most when nobody is looking. What we do when no one is around to judge or punish us will reveal the kind of a person we truly are.
Some people say that given the chance, human beings tend to take things that are not even theirs. Francis Bacon said, "Opportunity makes the thief."
How true do you think this is? ...