Undersea Volcanic Eruption Creates New Island That Can Survive Up to 30 Years
Similar volcanic islands usually disappear within months.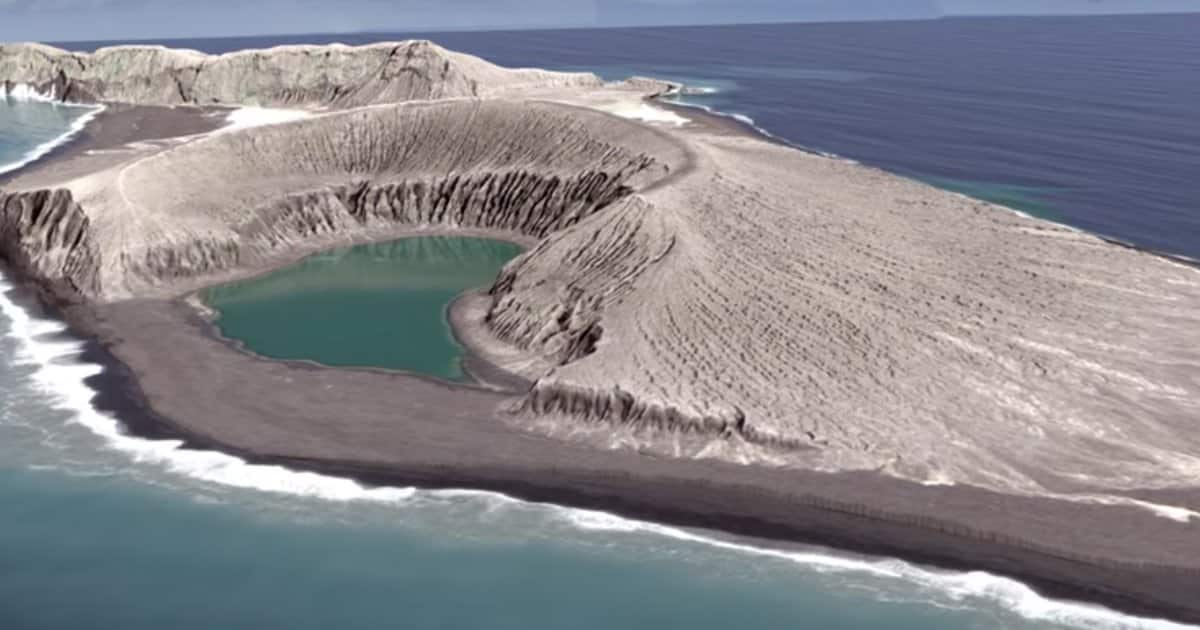 NASA scientists are fascinated with a new island created by a massive underwater volcanic eruption in December 2014. The Pacific kingdom of Tonga was rocked when an undersea volcano erupted and produced enough ash and rock to create a whole new island with cliffs that reached up to 400-feet tall.
The young island, unofficially named Hunga Tonga-Hunga Ha'apai, is located about 400 miles southeast of Fiji in the Pacific. It's about a mile long, and it was expected to erode and wash away after a few months. Three years later, it's still here and might actually stay much longer than expected.
The formation of the Hunga Tonga-Hunga Ha'apai during this modern time allowed experts to observe and document, from the very beginning, an island forming.
The island has been photographed regularly by satellites since January 2015. Over the years, satellite images have been able to capture the changes the volcanic island has undergone, like the formation of a sandbar as well as a land bridge that is now more than a quarter mile wide.
NASA scientists estimate that the island can survive up to 30 years.
Usually, similar islands vanish in just a few months. The team of NASA scientists studying the island recently unveiled their findings at the American Geophysical Union's fall meeting in New Orleans.
At first, after seeing the island rapidly lose mass in the first six months of its existence, the team predicted Hunga Tonga-Hunga Ha'apai would last only six years.
But the rate of mass loss decreased, which meant the island was stabilizing.
Dan Slayback, a remote-sensing specialist at NASA's Goddard Space Flight Center, was quoted by National Geographic as saying:
"If we fit all of our data to date, we get a 26- to 30-year lifetime."
The NASA team is working with other scientists to further study the fascinating volcanic island.
They hope to find out more about the new island and what's happening underneath the water's surface.
Why You Should Put A Tape Over Your Webcam
A little piece of tape can give you peace of mind.
When it comes to cyber security, most of us are content with merely staying away from harmful sites, not clicking unwanted links, and perhaps using a good anti-virus software. While all of these are unquestionably important, many users are forgetting about one basic thing that could likewise compromise their safety – covering that web camera.
Mark Zuckerberg does it. Edward Snowden does it. And even former FBI director James Comey does it. So it must be very important, right? And yet many of us, common folks, actually don't bother.
It's not about being paranoid - it's about staying safe.
Meet Codey Rocky, The Robot That Teaches Your Kids To Code
Codey Rocky is being described as a "new coding companion for budding innovators from ages 6 and up."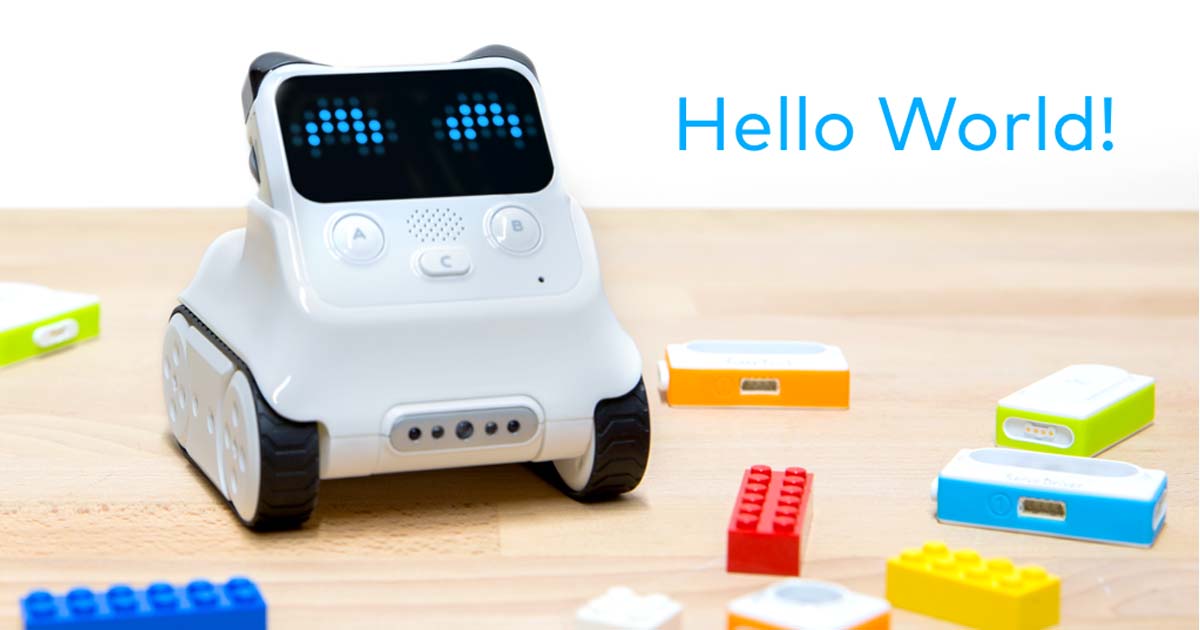 Parents, take note. There's one cool toy robot out there today that's more than just a plaything – it can also teach your kids with coding skills.
Meet Codey Rocky, an awesome robot that's been designed to help young children learn coding and AI. Its combination of "easy-to-use robotics hardware with graphical programming" makes it easy for youngsters to learn the basics in the world of coding.
Codey Rocky is "an entry-level coding robot for STEM education, suitable for children ages 6 and up."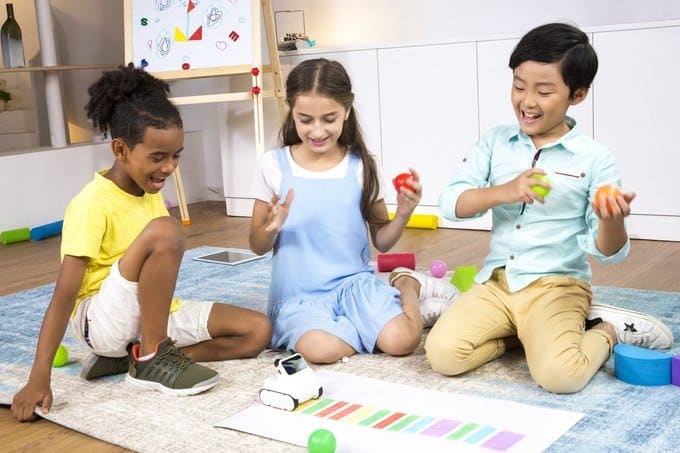 A Rover Dived to the Mariana Trench to Unravel Its Deepest Mysteries
Have you ever thought about what the ocean surface looks like miles below?
Ever since you were a kid, you have always wondered what the ocean has to offer. Perhaps you wanted to know what sort of other creatures live beneath it, or just how the surface of the ocean looks like miles below. After all, it is human nature to get curious.
As far as science is concerned, the Mariana Trench is known to be the planet's deepest point. Scientists from all over the world have been trying to unravel its mystery. In fact, the National Oceanic and Atmospheric Administration just sent cameras down into its depths – and the images captured are just mind-blowing.
A dive into the unknown indeed.