Man Beats Girlfriend's Son 'To Teach Him A Lesson' For Opening Christmas Gift Early
Mom came home to see her son with bruises and a cut on the head.
Most kids just can't resist opening presents under the tree before Christmas. For five-year-old Ayrian, sneaking a gift from the tree resulted in cuts and bruises, which his mom's boyfriend gave him.
Twenty-two-year-old Wesley McCollum has been arrested in Okmulgee after he beat up his girlfriend's son. McCollum laid a hand on the little boy as a punishment and a way to "teach him a lesson" after he opened one of the gifts under the tree. Ayrian's mom, Bridgette Payne, then called the police on him.
Bridgette came home from an errand to see her boy looking like this.
This was a "punishment" for opening a Christmas present ahead.
Apart from the bruises, Ayrian also had a cut on his head.
Payne's boyfriend, McCollum is being accused of child abuse.
Payne came home to see her son in a bad shape. She said that McCollum had informed her about sending Ayrian to bed for unwrapping the present. But when the mother asked her boy how he ended up with bruises, Ayrian replied, "Wesley hurt me bad mama."
Payne and McCollum live together with two other kids that they're looking after.
The couple has been together for 10 months.
It comes as a big shock to Payne to know about McCollum's violent tendencies. Payne never expected for it to happen since McCollum has never laid a hand on her kids.
Payne then took to Facebook to share the horrific story. Naturally, she was distressed and heartbroken over what happened.
"'I cannot sleep because I imagine my innocent child going thru (sic) this and I wasn't there to protect him. For a grown man to punch a child over and over and slap him and beat him with a belt ALL over is no man at all. He is the lowest scum on earth,"
Payne added that she wouldn't have been with Wesley had she known about his capability to become aggressive towards her son. McCollum is now in Okmulgee County Jail facing child neglect and child abuse charges. Payne also said she already filed for a restraining order, barring Wesley from getting anywhere near her or her kids.
Teen Boy Dies After Getting Bitten By Pet Cobra And Posting About It Online
He was an avid snake collector.
A 14-year-old boy and avid snake collector from Bundung Regency in Indonesia's West Java province recently passed away after getting bitten by his pet cobra. The young boy even posted about the incident to his social media account to ask for help from his contacts. But 12 hours later, the boy, who was only identified as Aril, died.
The Indonesian teenager, while trying to take a photo of his pet snake, was bitten on his arm. Aril posted photos of his pet cobra and his wounded arm to his WhatsApp account.
The first photo posted by Aril shows the snake looking like it is ready to attack.
Muay Thai Fighter Suffers Horrific Skull Fracture After Brutal Elbow Blow
Probably one of the most horrific injuries from combat sports you'll ever see.
Combat sports is, without a doubt, a brutal physical activity. Some people are so passionate about it while others participate in it for physical fitness purposes. Regardless, the nature of this physical activity means the participant will always have the risk of sustaining an injury.
For one Muay Thai fighter named Jeremy, this injury came in the form of a dented forehead and it's probably one of the most horrific ones you'll ever see in the world of combat sports. During a fight at a gym in Phuket, Thailand, Jeremy received a brutal blow that resulted to his head injury.
Jeremy's opponent landed a brutal elbow blow during their Monday night fight.
Renowned Surgeon Pleads Guilty For Burning His Initials On Patients' Livers
He was a respected surgeon until another doctor found his initials etched on a patient's liver.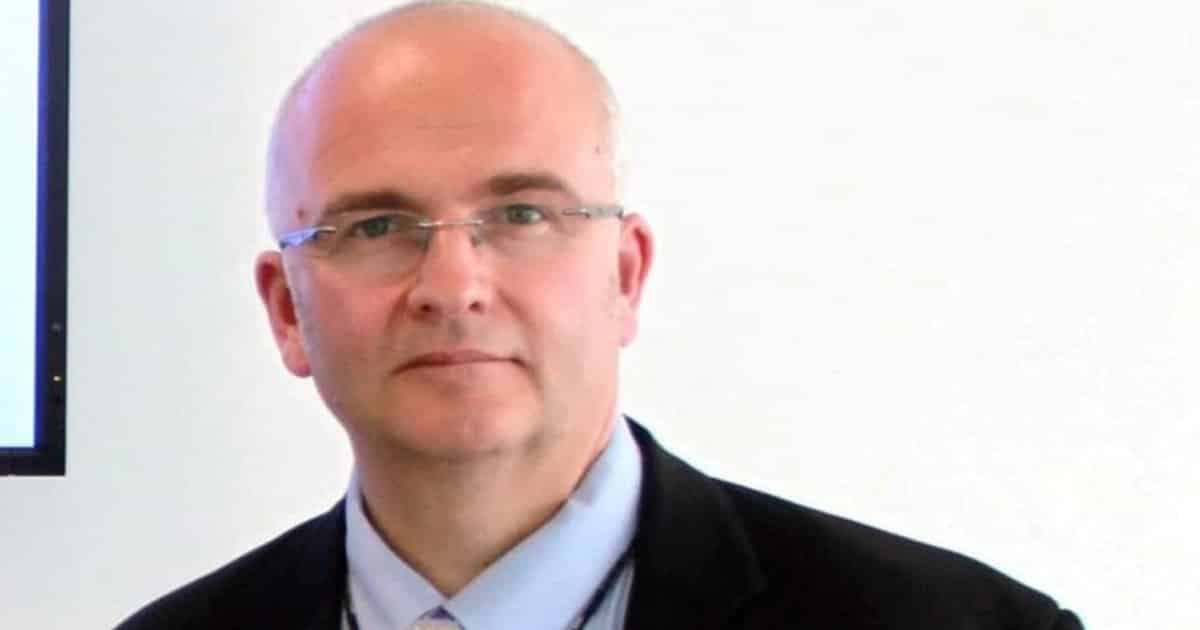 When it comes to paintings and artworks, artists usually sign their names to brand the masterpiece. This is important in order for people to recognize their work.
As common sense would dictate, however, this custom among artists certainly does not apply in the medical field. It would be unthinkable if, say, a surgeon etched his initials on a patient's body part, right? Well someone did exactly that!
Bad surgeon! Simon Bramhall has pleaded guilty for burning his initials on patients' livers.