5 Things Flat Earthers Believe to Be True
The Earth being flat is just one.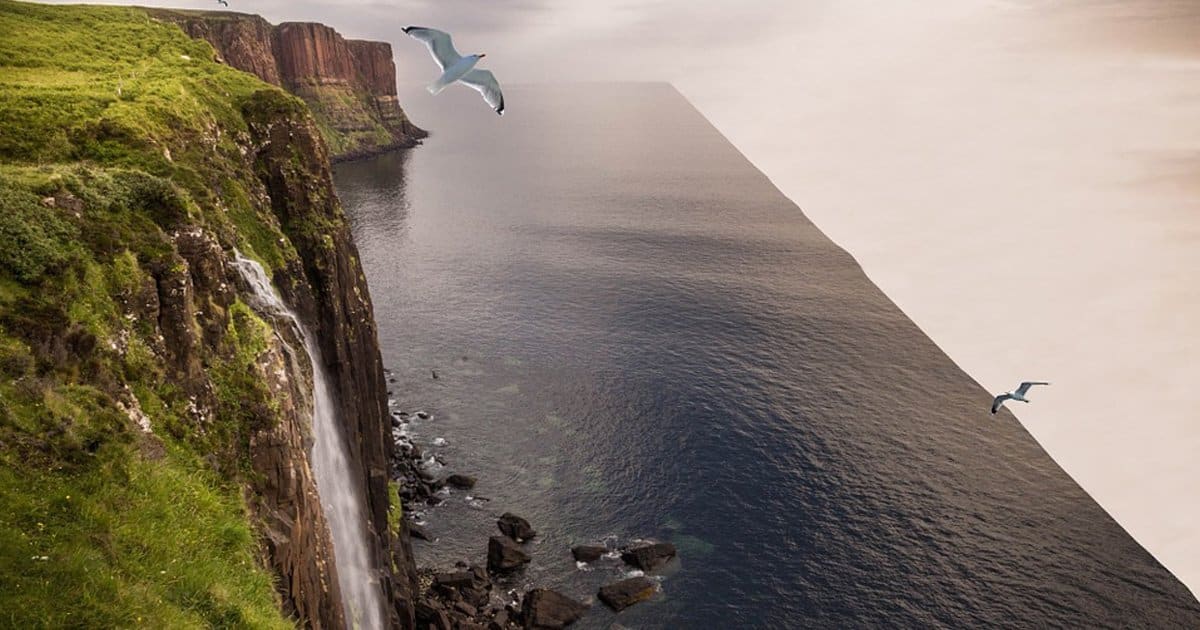 We're about to ring in another New Year, and yet, we still have flat Earth believers among us. Centuries of studies and explorations by scholars and experts don't seem to hold water for these steadfast believers. Present them with facts, and they insist on their own set of "truths."
Flat Earth believers not only think that our planet is flat; they also hold on to other rather ridiculous notions about the world around us. Let's have a look at them below.
1. Earth is a flat disk with no edge.
Never mind that many of our history's greatest minds (as early as the time of Pythagoras, Plato, and Aristotle) have proven that the Earth is a sphere and that today's many scientific breakthroughs depend on a spherical planet. For flat Earthers, the world is an edgeless disk, and that's it.
The phases of the moon and the rising of the sun over the horizon do not mean anything for them. Flat Earthers are firm on believing that the North Pole is the only pole and that the South as a direction does not exist. They also think the Antarctic is the endless border of the Earth.
2. The moon landing was a hoax.
A good number of people, flat Earthers included, believe the moon landings are nothing but a hoax. Many conspiracy theories have been thrown around for decades, from moon landings being filmed in big studios to spacemen being nothing but a tool for governments to manipulate people into thinking the world is a sphere. To them, the billion-dollar space projects and wealth of data collected from them are all fake.
3. Gravity is not real.
Another thing flat Earthers don't believe in is gravity. They think that falling is just a natural property of all things. Other explanations have been given, too–like electromagnetism, air pressure, and density–but none of them are accurate and correct to explain why objects on Earth fall to the ground.
4. Satellites are also fake.
Flat Earthers refuse to accept the existence of satellites that allow GPS, global communication, mapping, and weather forecasting. Nope, they're not real.
According to flat Earth believers, there are merely "pseudo-satellites," which are like balloons flown over places to gather data about them.
5. The moon and the sun are the same in size.
Flat Earth believers argue that the Sun and the Moon are of equal sizes. They also don't have a clear reasoning on how the two can logically orbit a flat Earth. According to them, the Sun and Moon are akin to spotlights that bring light and darkness to the planet depending on the hour of the day. As to how that works, we have yet to get a solid explanation.
Ancient 99-Million-Year-Old Frogs Look Just Like Modern-Day Toads
Frogs will always be frogs, whether they were born today or in the Cretaceous Period.
The world is filled with exciting new discoveries from ancient times. Scientists have just uncovered evidence that frogs roamed the Earth during the Cretaceous Period about 100 million years ago. Interestingly, these ancient toads seem to look just like their modern-day descendants.
A new report confirms that scientists have found four frog fossils in northern Myanmar. The tiny bodies were encased in amber and offer a clear glimpse at what tropical rainforests looked like in the Cretaceous Period. In any case, the discovery is groundbreaking since frogs rarely become fossils.
...
Elon Musk's Flamethrowers Get Misused On Social Media Despite Strict Terms & Conditions
What better way to start a particularly hot summer?
There is little doubt that Elon Musk's flamethrowers are the hottest new commodity right now. After all, the fiery device produced by The Boring Company have just been sold out. However, it looks like consumers have already started misusing the dangerous product despite its lengthy terms and conditions.
The Boring Company finally rolled out Not A Flamethrower at a celebrated pick up event held at the company's headquarters. People who had pre-ordered the gadgets were given a chance to sample the power of the flamethrower on unfortunate marshmallows. Although safety was reinforced during the event, things took a dangerous turn once everyone got home.
...
NASA's Curiosity Rover Finds Ancient Organics On Mars, Possible Life On Planet In The Past
The new discovery might confirm life thrived on the Red Planet billions of years ago.
Curiosity has made an exciting discovery on the surface of Mars. The rover has just found possible evidence of life on the planet billions of years ago. NASA might not quite ready to confirm that creatures once roamed the Red Planet. Nevertheless, the agency believes that the findings could mean positive things for future missions.
The NASA rover has found organic molecules in sedimentary rocks near the planet's surface. These molecules may contain hydroxen, carbon, oxygen, and nitrogen and are usually associated with life. However, their presence in the billion-year-old rocks does not confirm life on Mars just yet.
...