Trick Shot Archer Shows How To S**** Arrows Around Corners
You'd think this is just something you'd see in movies. Think again.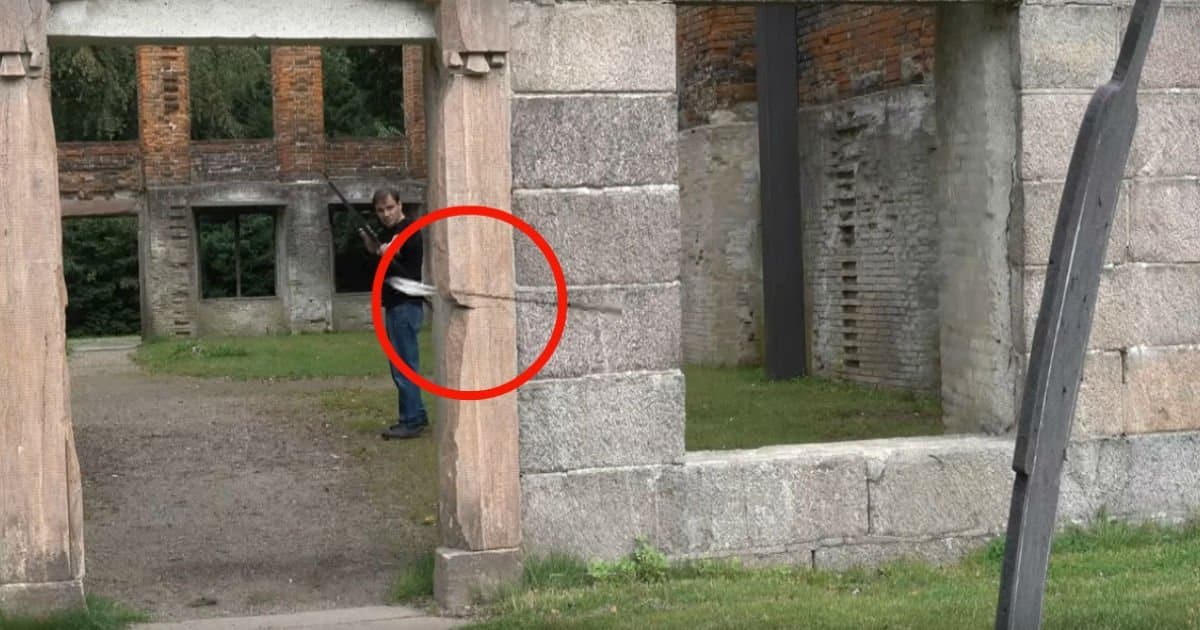 Most of us used to think that arrows are only shot at a straight point toward the target. Some of us even think that arrows being shot in a curving direction is just a stuff of cartoons or movies. But for Danish archer Lars Andersen, shooting to bend around corners is a possible feat — with lots of practice, that is.
It may be ridiculous to think that arrows can move in a curving motion and hit a target with an obstacle in front of it. But Lars has done it and he's even had human obstacles placed in front of his intended target.
Shooting arrows in a curved direction is something done by ancient English and Arabic archers.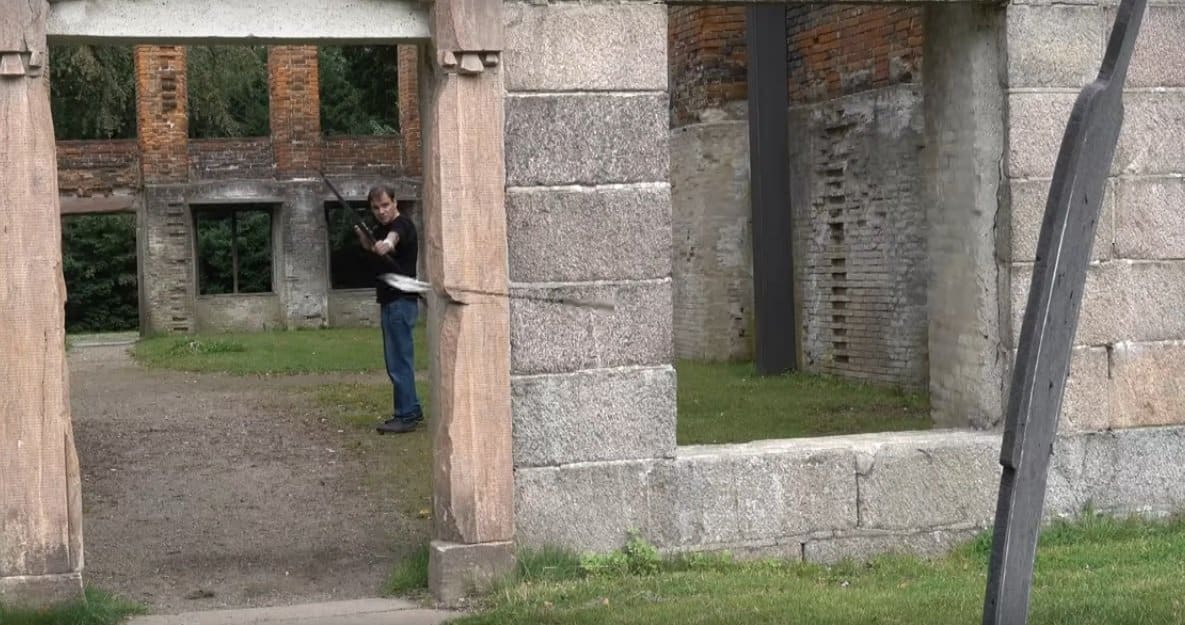 Archer Lars Andersen earned his Internet fame with his trick shots.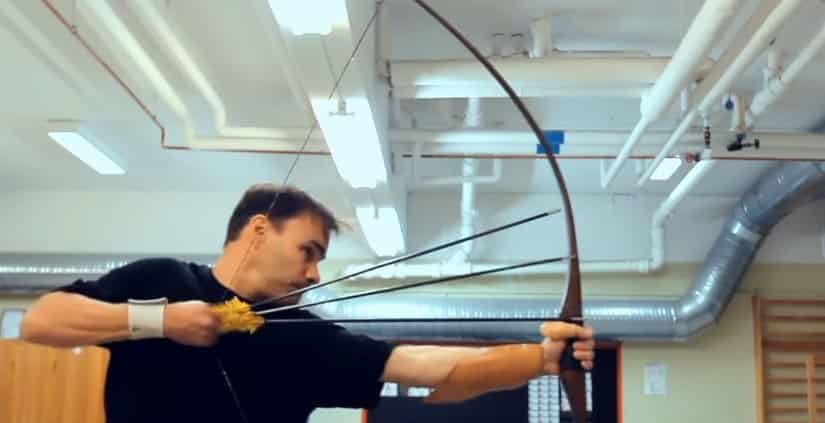 According to Lars, turning arrows is easy to do.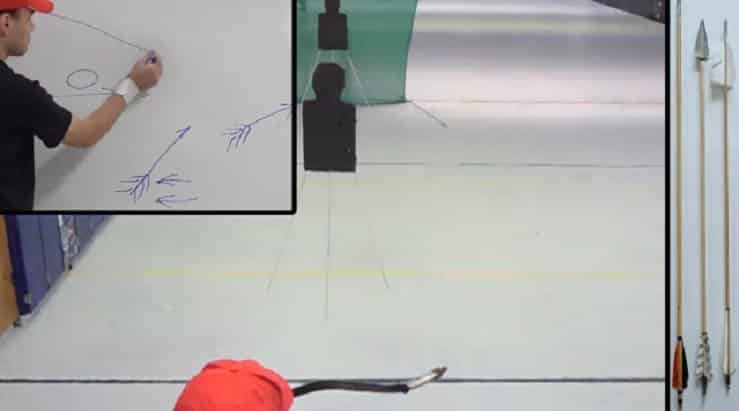 Experienced archers should be able to do this trick, commonly seen in movies.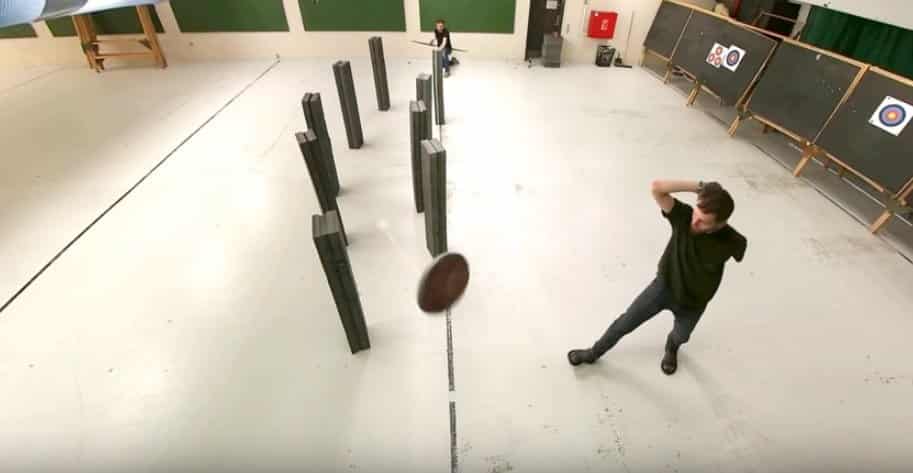 Lars had shot three arrows in 1.5 seconds but his latest trick, which should make you shiver, is shooting arrows that turn mid-air. He can s**** over or even around walls, around people and even make the arrows turn around corners. He even pulled the boomerang shot, a trick that should be done against the wind.
So how is Lars able to achieve this arrow trick? According to him in his video description, the type of arrows you use might help.
"It can be done with ordinary arrows, but it is far easier to learn with an arrow where there is air resistance at the tip of the arrow. Best with a set of extra feathers in front of the arrow."
However he may have put it, let's admit it – it's dangerous! But you have to commend some brave people who were willing to stand in front of Lars' target.
Lars started using human obstacles only after a "great amount of practice."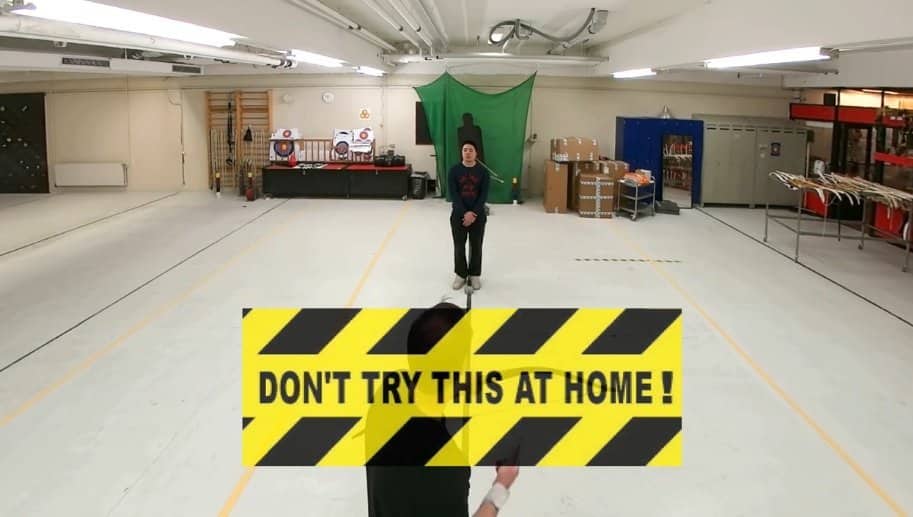 Watch the video below for Lars Andersen's trick shots. And remember, DON'T TRY THIS AT HOME.
Like
on Facebook
Would you be willing to stand in front of Lars' target? Share your thoughts down below.
Tibetan Girl's Unconventional Beauty Shakes the Modeling World
Her look is so different, "out of this world" is a more fitting description for her.
Right now, when you say "supermodel," you immediately think of Kendall Jenner or the Hadid sisters, Gigi and Bella. They may differ when it comes to looks, but they are still considered conventional by modeling standards. Now a new model comes in and her look is so different, and some say "out of this world" is a more fitting description for her.
Tsunaina, who hails from Tibet and is currently living in the UK, has beautiful slanted eyes, gorgeous pouty lips, chiseled jawline, and lots of beauty marks scattered all over her lower face.
...
American Mom Raises Her Three Boys In The Philippines As True Filipinos
The kids talk, behave, and eat like Filipinos!
She grew up in California and lived for a few years in Seattle. Now, Amber Folkman is raising her kids in another part of the globe - in Manila, a heavy populated city in the Philippines.
High temperatures, sweet mangoes, and crazy modes of transportation are what greeted them when they moved to the country back in 2009. The Philippines is where these little kids learned priceless life lessons that can serve as a compass throughout their lives.
...
Kat Von D Sparks Controversy After Saying She'll Raise Her Child Vegan – And Without Vaccinations!
"This is my body. This is our child. And this is our pregnancy journey."
Known to many as a tattoo artist, a reality TV star and a cosmetics entrepreneur, Kat Von D has recently announced her pregnancy and then proceeded to share how she plans to raise her unborn child. Apparently, she's looking forward to raising a vegan – and she doesn't want any vaccinations for her baby.
Netizens have since been divided about the subject but one mommy blogger stood out from the rest as she shared her own tragic experience. According to her, her son had a really tough battle with mumps.
...