8 Ways To Differentiate Fake From Genuine People
Read these hints that can tell whether a person is worth-befriending or not.
Our elders would always advise us to surround ourselves with good people who can help us through life, and discard all the toxic ones who drag us down. Since it is our nature to easily adapt to our surroundings, it makes sense to hang out with people sporting good values so we might soon duplicate their ways. Likewise, being with bad influences can mold us into equally evil-minded people. But how can you tell whether you are with the right or wrong group?
It can be hard to tell right away whether a person is genuinely good or just pretending to be one. The sad fact here is that you will only see someone's true colors during adversities when it is already too late to get back the trust you've given.
Building friendships is almost a life necessity, but you have to be careful on investing your trust. The good news is that there are ways to easily determine whether a person is fake or genuine. So look at these pointers that can help you run away from the wrong people.
Respectful vs. Lofty

Someone who's genuinely respectful will show respect to everything and everyone at all times. They always take a person's feelings into consideration regardless of their status in life. They will also do everything in their power to make others feel comfortable. On the other hand, a fake person will show respect only to those who are in power. Because of their desire for any gain, they are ready to put up an act to please people in ranks and later enjoy the benefits of doing so.
Meek vs. Recognition-Seeker

Genuine people don't require any recognition for the favors they do for others. Their sole purpose for helping is to make others happy. Yet again, they don't need to do the extremes to please others, but if they do, they don't go out announcing their acts. Fake people do the opposite. They will help you with anything but will talk about their deeds so others can recognize them and praise them endlessly.
Hidden vs. Spotlight

There's nothing wrong with staying in your personal corner to enjoy your privacy and comfort. Genuine people will not go complaining about being alone and those who are around them can respect and understand their private time.
On the other hand, fake people will throw tantrums when the spotlight is taken away from them. These people are attention seekers and would do anything to stay on top of the crowd. They ridiculously believe that the world revolves around them and only feel satisfied when they see all eyes are on them.
Humble vs. Narcissistic

Genuinely humble people will never brag their achievements to others. Although it's nice to be recognized for achievements, they will still prefer not to talk about their winning moments and would rather hear success stories of others. Fake people will desire otherwise. They want to be recognized for their achievements so they will talk about their stories to others, sometimes, more than once. They want to take the center stage so they'll keep on bragging their assets at all times.
Honest vs. Backstabber

A genuine person never plays backstabbing games. They hold on to their respect for others so they will tell their concerns directly to the person involved and will hope to resolve any issue that arises. A fake person will avoid confrontation. They don't like to confess their issues so they smile at their enemies but will talk about them the moment they turn their backs. They love to gossip about others and enjoy drama.
Walk vs. Talk

A genuine person will try not to break a promise. But if they can't avoid doing so, they will take responsibility instead of giving excuses. A fake person, on the other hand, will give big promises but will rarely fulfill them. They won't feel sorry for upsetting others who hoped for what they promised and will come up with a long list of excuses instead of why they can't walk their talk.
Contented vs. Perfectionist

Good people accept their imperfection and will thank others who try to impart new lessons to them. They are grateful to those who help them gain new knowledge as they love learning something new. Fake people despise others who make them feel less than perfect. They aim to look at others' mistakes so they will have reasons to criticize them.
Real Friendship vs. Friendship For Benefits

Genuine people make friends simply because it's in their nature to be friendly. They help others without expecting anything in return. Fake people only want to be associated with people they can benefit from. This is their interpretation of surrounding themselves with good people. Instead of finding friends who can help them develop a better character, they only accept those who have the power to return favors.
Photographer Proves Beautiful Photos Come From Skills By Shooting In 'Ugly' Places
This woman photographer shows how amazing photos are a result of pure skills by shooting in ugly places with her camera as her only tool.
Photographers have some knack for turning an already-wonderful scene into a more magical backdrop -- thanks to the high tech cameras and editing software available these days. It will certainly be difficult to find professional photos that are flawed.
While we enjoy looking at the huge compilation of photos taken from the most amazing places in the world, one photographer dares to sway out of the norm and stage a photoshoot in ugly places. With the help of her friend, who sports a goddess-like beauty, the duo chose the most unexpected place to take photos and the results revealed the photographer's true talent.
Turning a rustic place into a perfect background is Photographer Jenna Martin's new specialty. She asked her friend Rachelle to model for her and picked Lowe's hardware store as the best spot for her new collection she called "Ugly Spots, Pretty People." Jenna wrote about the photoshoot:
"A few weeks ago, a model friend of mine, Rachelle Kathleen, and I were planning to meet for a fun little photo shoot. Instead of searching out the usual beautiful locations around where we live, I had the idea to do just the opposite. I wanted to go somewhere "ugly" by all conventional photography standards, and then see what we could do with it, and Lowe's seemed like the perfect option."...
Trick Shot Archer Shows How To S***t Arrows Around Corners
You'd think this is just something you'd see in movies. Think again.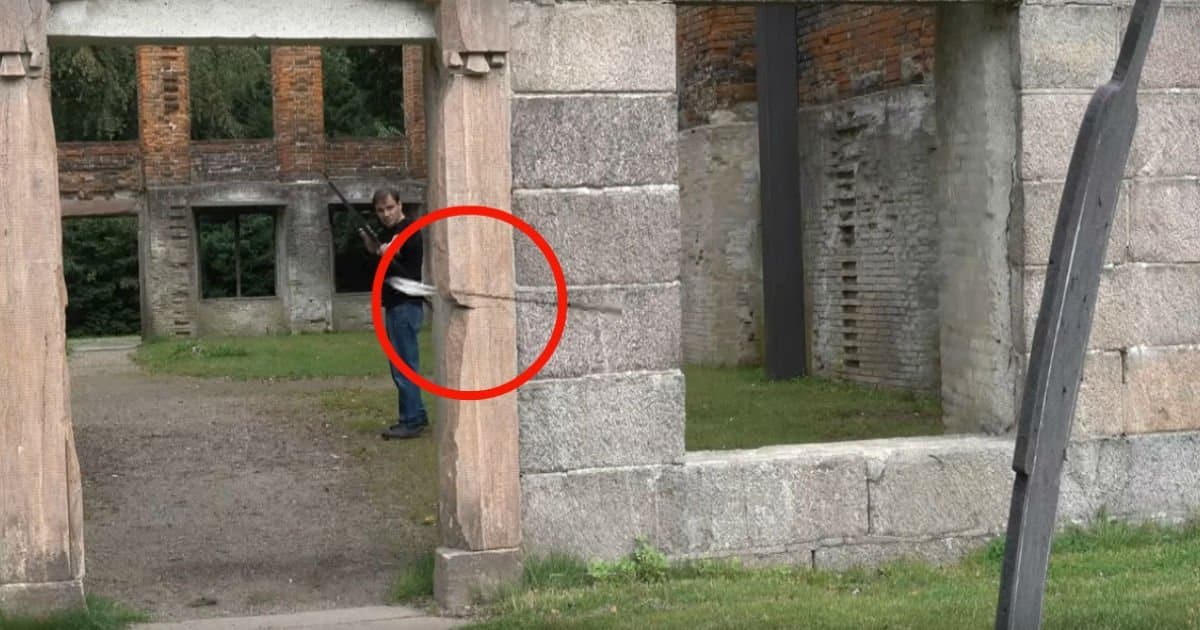 Most of us used to think that arrows are only shot at a straight point toward the target. Some of us even think that arrows being shot in a curving direction is just a stuff of cartoons or movies. But for Danish archer Lars Andersen, shooting to bend around corners is a possible feat -- with lots of practice, that is.
It may be ridiculous to think that arrows can move in a curving motion and hit a target with an obstacle in front of it. But Lars has done it and he's even had human obstacles placed in front of his intended target.
Shooting arrows in a curved direction is something done by ancient English and Arabic archers.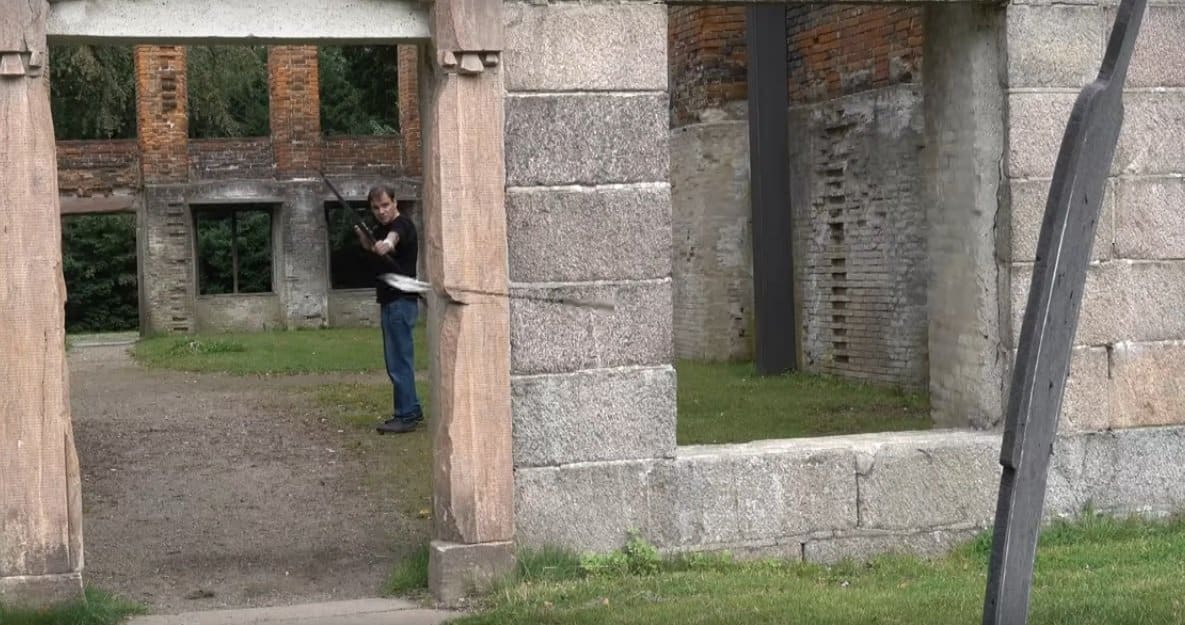 Archer Lars Andersen earned his Internet fame with his trick shots.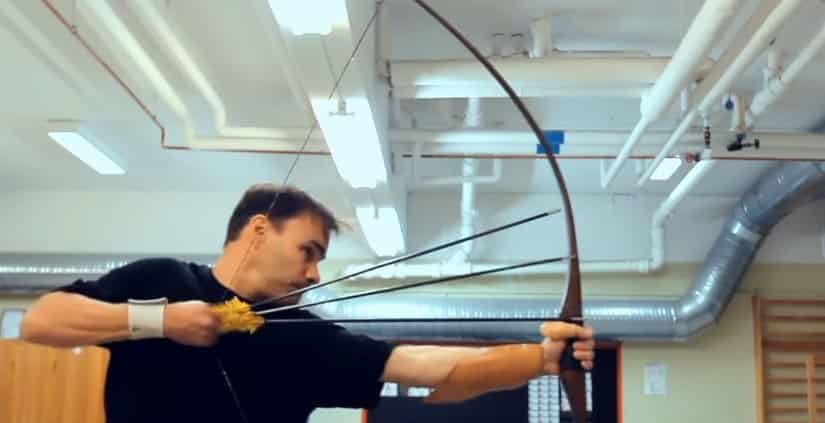 ...
Chinese Girl Takes Own Life For Failing School, Leaves A Farewell Video And Letter
The poor girl prepared a video and letter to say goodbye to her parents.
The pressures of life today may not be the same as they were several years ago. The burden of school work and family problems may take a toll on a child's mental health. Recently, China has seen one of the most heartbreaking effects of pressure on children.
A 10-year-old girl died by suicide after drinking poison in her home in Xuzhou city in Jiangsu province, China. She left a three-minute video and a two-page letter for her family.
The young girl drank pesticide, three days before her midterm examination.
She is currently studying as a grade 4 student at the Fengxian Elementary School. ...