Two Girls Work Out At The Gym "Wearing" Only Body Paint
That's some awesome painting work!
Two brave girls went to a gym wearing almost nothing but body paint in an attempt to see whether other gym-goers would even notice.
Fitness fans Sarah Reilly and Maria Luciotti partnered with renowned body painter Jen Seidel for the social experiment at a gym in Baltimore, Maryland where they worked out with only body paint as their clothes.
That's some awesome painting work!
The amazingly done body paint made Sarah and Maria appears wearing innocent leggings and workout bras. It's so realistic that some unsuspecting people didn't even noticed the difference.
Jen Seidel and her painting partner designed a purple, grey and pink ensemble on Maria, complete with faux capri pants. Sarah, meanwhile, seemed to be sporting a grey and hot pink outfit with a geometrical pattern.
Sarah and Maria explored several areas of the gym and even tried out a few moves on steppers before Jen finally asked the employee to take a closer look at the duo's outfits.
It was only then that the employee realized that Sarah and Maria were wearing body paint in lieu of clothing. She promptly reassured the group that it was alright, and that staff members wouldn't prohibit something they couldn't even notice.
Watch the video:
Like
on Facebook
Prankster 'Magically' Stops Escalator And Shows How You Can Do It, Too!
Apparently, stopping an escalator is really easy, according to this prankster.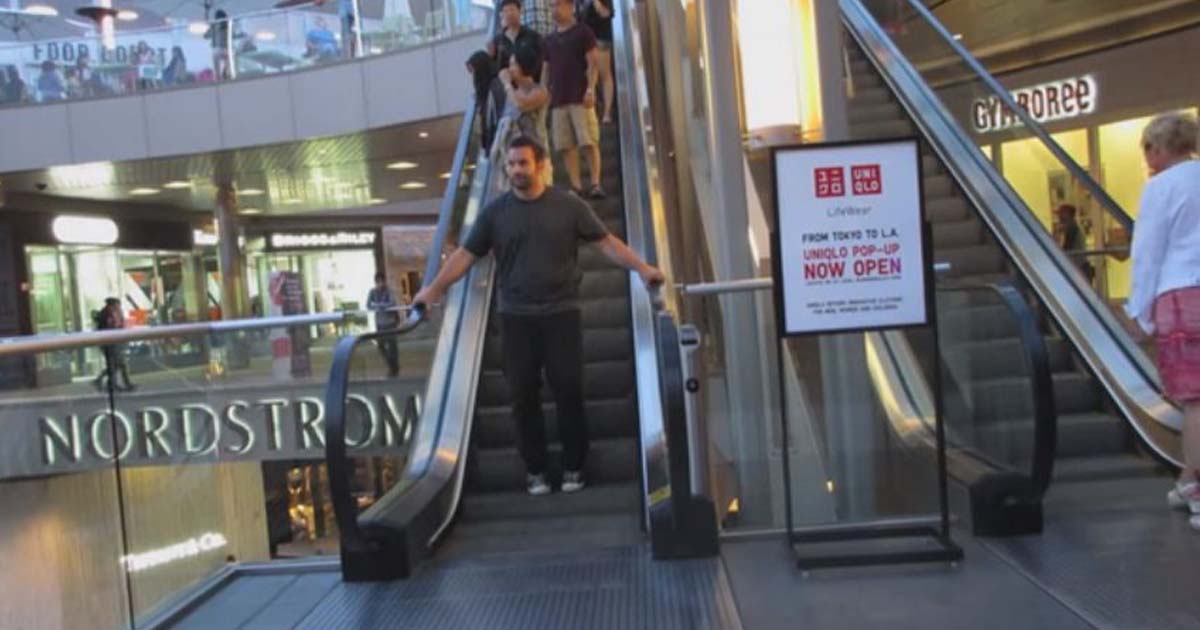 We've seen all sorts of pranks – from the hilarious ones to the morbid. But personally, it's the magic-related ones that always get me. They're mostly fun and amazing. In some instances, however, they can likewise be slightly annoying.
Take it from Alex Mandel, a YouTuber who came up with the idea of pranking people in public by 'magically' stopping an escalator. How did he do it and how did the people react to the prank? Well you can check it all out at the video below!
YouTube prankster Alex Mandel knows how to stop an escalator from working – and you can do it, too!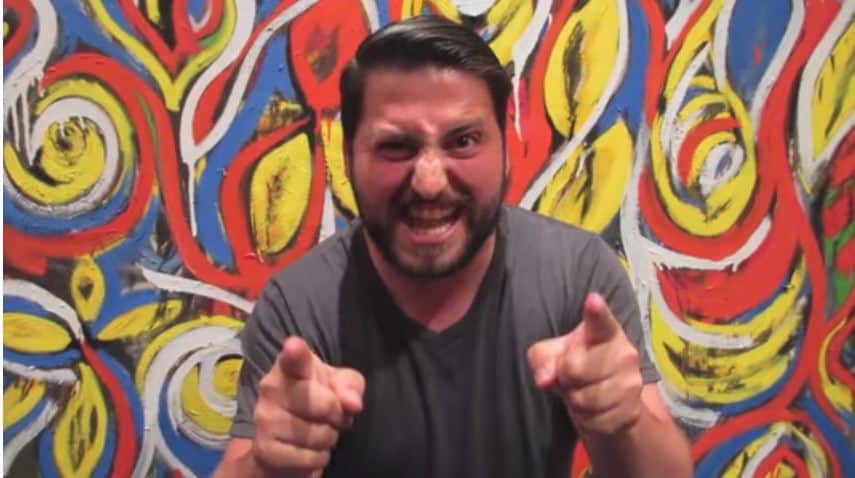 ...
Naked Woman Walks Around The Mall Wearing Nothing But Body Paint
She walked around the mall to see whether people would react. Things got pretty interesting!
If a naked woman walked around a public place, chances are, everybody will immediately take notice of her, right? It's basically impossible for anyone to miss such a scandalous image, right?
Well apparently, things can get a bit unpredictable when some body paint is involved in the process. As we can see in the prank video below, a professional body painter worked with a model to find out how people will react if she walked around a mall naked.
Would people notice if a woman walked without clothes in a mall? This artist and this model wanted to know!

...
Pranksters Make A Fake Apple Store In Subway With People Lining Up For iPhone X
Some bystanders actually lined up, too!
Apple,the California-based multinational technology company, has done it again. People across the globe are clamoring and lining up to get a hold of the company's latest flagship product, the iPhone X.
The new product has hit stores on November 3 and preorders opened on October 27.
The new iPhone X is the newest Apple flagship product.
...