Tristan Da Cunha: The Most Remote Inhabited Archipelago in The World
Here's the place that might be great for those needing a break from the busy city life.
To say our world is fascinating would be an understatement. There are many hidden gems and mysteries we have yet to uncover on this planet. The more we study what's around us, the more curious we become. And the more we see of the world, the more we realize there's still much to explore.
One place that will definitely pique your interest is Tristan da Cunha, a remote group of volcanic islands in the South Atlantic. It is also the name of the main island.
Tristan da Cunha is the world's most remote inhabited archipelago.
It is 2,000 kilometers away from Saint Helena (the closest inhabited land to it) and 2,400 kilometers away from the nearest continental soil (Africa). The only option to reach Tristan is by boat since there is no airport on the island. Coming from Cape Town in South Africa, the sea travel will take almost a week.
In January 2017, the estimated number of people living on the main island was at 262 only. The other islands remain uninhabited, except for one other where the staff stay to man a weather station.
The first report about the remote archipelago was made in 1506.
It was discovered by Portuguese explorer Tristão da Cunha, who was known for his service to King Manuel I of Portugal and as ambassador to Pope Leo X in Rome. He reached the islands because of trouble at the raging seas. Later on, he named it after himself. The original name "Ilha de Tristão da Cunha" was later anglicized.
Several other landings happened in the following decades. Records say that a ship captained by Ruy Vaz Pereira stopped at Tristan to seek some water in 1520. On February 7, 1643, the crew of the Dutch East India Company ship Heemstede also reached the group of islands.
By 1656, Dutch explorers who had visited the islands many times managed to produce the first rough maps of the area.
It was not until 1767 when a full exploration of the island Tristan was undertaken. The crew of the French corvette Heure du Berger stayed on for three days. Tristan, however, remained uninhabited until the 19th-century.
A man named Jonathan Lambert, who came from Massachusetts, settled on the island and claimed ownership of the archipelago in 1810. He arrived in December of that year with two other men and declared the islands as his property. He called them the "Islands of Refreshment." Two years later, only one man, Thomas Currie, had survived. He lived as a farmer on Tristan. In 1816, however, the archipelago was annexed by the United Kingdom.
Tristan Da Cunha's only settlement is located north of the island and named Edinburgh of the Seven Seas.
The islands have active volcanoes that have erupted in the past. In 1961, for example, when big eruptions, landslides, and an earthquake took place, the entire population left for England. According to records, these people eventually became fed up with the city life and the English weather that they returned to Tristan once experts confirmed it was safe to do so.
While Tristan Da Cunha isn't your typical choice for travel, it will surely be a once-in-a-lifetime experience to see what this place is like. Does this type of isolated destination appeal to you?
Take A Look At The Most Expensive Hotel Suite In The World, Which Costs $80,000 A NIGHT!
The marble bathroom is equipped with Hermes accessories.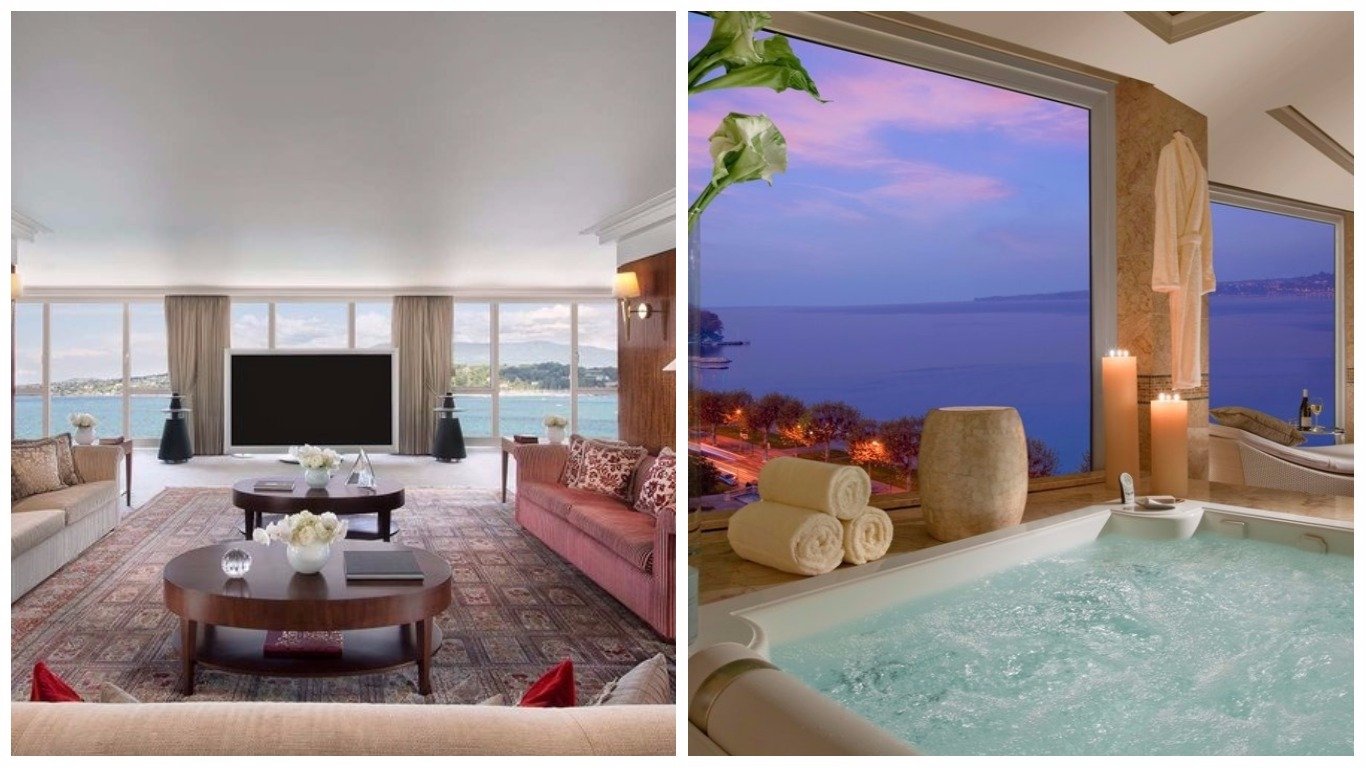 When it comes to expensive accommodations, we are inclined to think that the priciest ones are located in places like Las Vegas, where money rolls around in obscene amounts, or Dubai, where the truly rich treats sports cars like disposable underwear. You would be surprised to discover that the most expensive accommodation of them all is within the area of serene Lake Geneva in Switzerland and you probably need to be a one-percenter to be able to afford it.
No less than Bill Gates, Rihanna, and Richard Branson have stayed at this super posh suite at Hotel President Wilson. Only celebrities like them can afford to drop a jaw-dropping $80,000 A NIGHT for this accommodation that comes with a personal chef, butler, bullet-proof glass, AND its own security team. Whew.
The Royal Penthouse Suite has 12 bedrooms and occupies the entire 8th floor of the hotel. At 18,000 square feet, it's also considered the largest suite in Europe.
Walt Disney Releases First Images Of Its New Toy Story Land
Kids and adults have a new theme park to visit in California and this time it is based on Walt Disney's Tory Story.
Walt Disney has been creating movies that feed the imagination of kids from all over the world. From its oldest Mickey Mouse cartoons to the Disney princesses to real-life inspired characters, the biggest animated movie maker indeed produced a whole new world that even adults fancy dearly.
And Disney is not that selfish to just let you see a magical world on small and big screens. It created a live replica of its fantasy land to let its fans have a first-hand experience all of their favorite characters.
The Disney World is set to open another theme park that will launch mid-next year.
Cool Theme Park in Dubai Has Rides Inspired by The Hunger Games, and Then Some
Would you volunteer as tribute?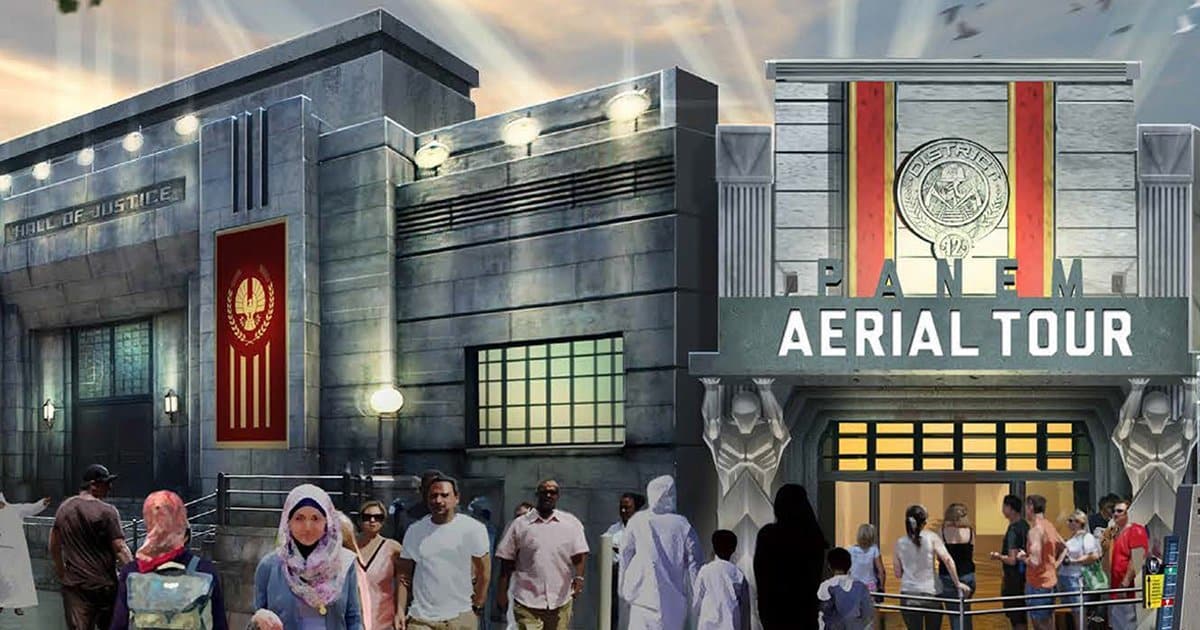 Theme parks will always be a hit attraction, especially when they come up with unique and exhilarating rides. One theme park in Dubai is wowing visitors for its Hunger Games-inspired rides in one of its zones. If you haven't heard of it, it's called The World of Hunger Games in the Hollywood-inspired theme park Motiongate Dubai.
The World of The Hunger Games features never-before-seen footage from the films, interactive character experiences via the Coal Miner's Clash percussion show, food and drinks from Peeta's Bakery, and souvenirs from Panem Supply Co. Cool, huh?
The rides are sure to excite, too.