Meet the Makeup Artist Who Can Easily Transform Into Any Celebrity
Nope, they are not Photoshopped.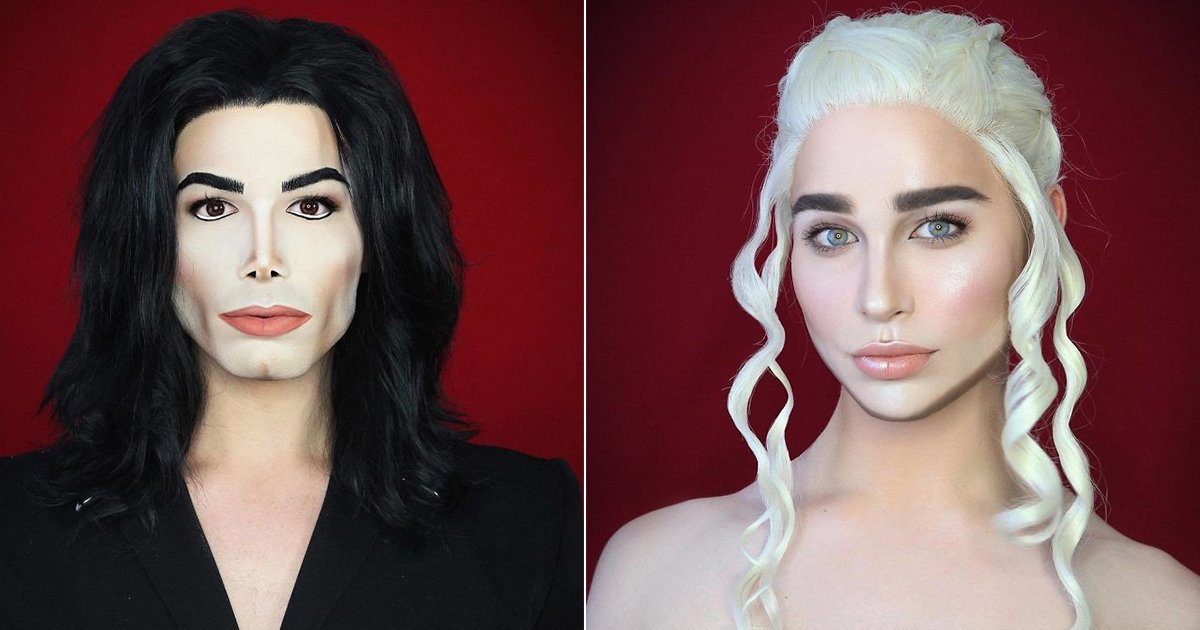 We all have seen the power of Photoshop and other digital imagery tricks out there. You know, the kind that requires a few clicks to conjure incredible photos. This time around though, we will discuss makeup and how powerful it actually is. Think about it: A simple touch of makeup shenanigans and you can look exactly like someone else.
This is exactly what Elliot Joseph Rentz – also known as Alexis Stone – did. The British drag queen and superb makeup artist can change his looks and turn himself into a celebrity. And yes, this is all thanks to makeup. Born in Brighton, England, Alexis is capable of turning himself into any Hollywood star. In fact, he does it so well that you would think it is Photoshopped.
Meet Alexis, the guy who can look exactly like your favorite actor/actress.
Alexis' hobby started when he found a way to strategically use contour. Just by adding a bit of highlighting and stuff, he can easily transform himself into the likes of Michael Jackson and Queen Elizabeth. His works are so incredible that he immediately gained a huge following on Instagram.
If you want to see how magical his works are, scroll down below. Be ready to be amazed!
#1. Cher
#2. Jennifer Lawrence
#3. Queen Elizabeth II
#4. Ellen
#5. Dita Von Teese
#6. Dolly Parton
#7. Leonardo Dicaprio
#8. Donatella Versace
#9. Jeremy Meeks
#10. Madonna
#11. Johnny Depp
#12. Marilyn Manson
#13. Charlize Theron
#14. Goldie Hawn
#15. Tilda Swinton
#16. Anna Wintour
#17. Kat Von D
#18. Daenerys Targaryen (Emilia Clarke)
#19. Kylie Jenner
#20. Justin Bieber
#21. Kesha
#22. Michael Jackson
#23. Nikkietutorials
#24. Glenn Close
#25. Paris Hilton
#26. Ariana Grande
#27. Kim Kardashian
#28. Lady Gaga
#29. Cate Blanchett
#30. Pete Burns
#31. Meryl Streep
#32. Jocelyn Wildenstein
#33. Cardi B
#34. Jeffree Star
#35. Aileen Wuornos (Charlize Theron)
So, what do you think about Alexis' makeup prowess? He is one of a kind, is he not? Let us know what you think about his makeup transformations in the comments below!
Six-Year-Old Russian Model Hailed As the Newest Most Beautiful Girl In The World
She's considered as the next Thylane Blondeau.
People are mesmerized by the beauty of a Russian girl who's only six years old. The youngster has just been hailed as the newest holder of the title "most beautiful girl in the world," and is quickly following the footsteps of Thylane Blondeau, who was once the prettiest girl and the youngest French Vogue model.
Anastasia Knyazeva has gained massive admiration from people all over the world. Her seemingly impeccable beauty managed to amass a legion of fans online with over half a million netizens devotedly following her on Instgram.
Anastasia Knyazeva is the new most beautiful girl in the world.
Woman Who Almost Died Saving Kids From House Fire Recovers And Marries Their Father
A mother woke up to see her home quickly burning down, and she just knew what to do.
A mother's love for her children is so strong that she can sacrifice everything including her own life just to ensure their wellness. For Angel Fiorini, pulling her children to safety from their burning home is the priority, despite the fact that she could be facing death any moment.
The mother of three nearly survived a third-degree burn and other complications from rescuing her children from a tragic house fire. She woke up around midnight when she noticed her house in Washington was already covered in thick smoke. Checking the situation, she saw the opposite of her house on fire, but the interior of their home was already burning hot.
Three children could've lost their lives if it weren't for their mother's bravery.
Trick Shot Archer Shows How To Shoot Arrows Around Corners
You'd think this is just something you'd see in movies. Think again.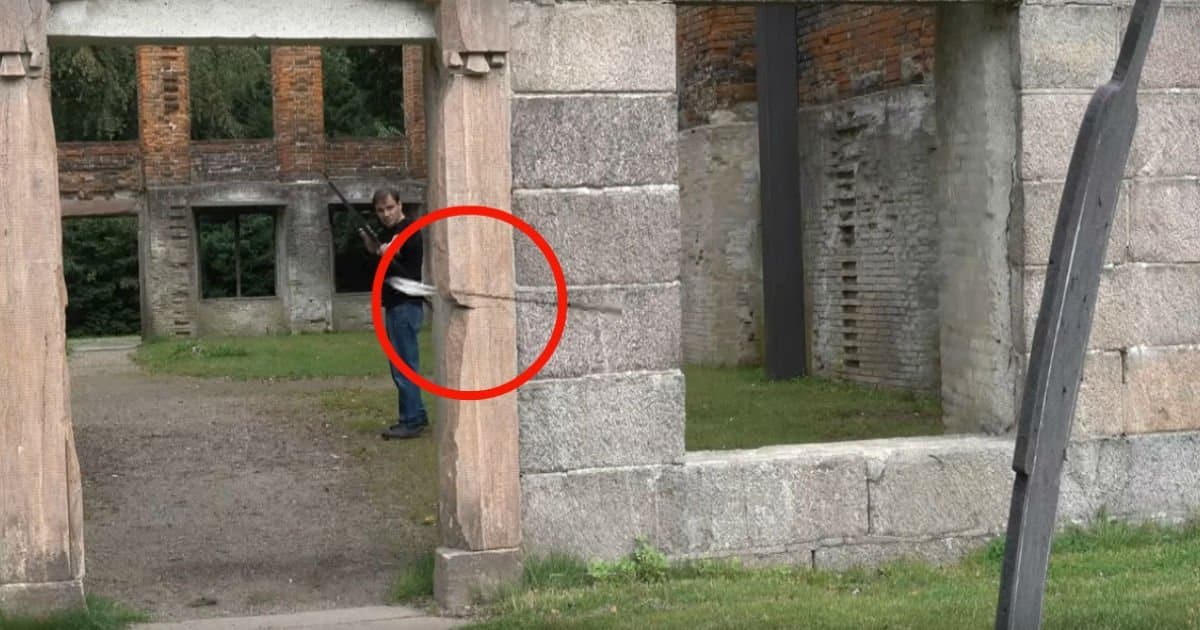 Most of us used to think that arrows are only shot at a straight point toward the target. Some of us even think that arrows being shot in a curving direction is just a stuff of cartoons or movies. But for Danish archer Lars Andersen, shooting to bend around corners is a possible feat -- with lots of practice, that is.
It may be ridiculous to think that arrows can move in a curving motion and hit a target with an obstacle in front of it. But Lars has done it and he's even had human obstacles placed in front of his intended target.
Shooting arrows in a curved direction is something done by ancient English and Arabic archers.