Win A $3 Million English Mansion And A Rolls Royce With Just $14 And A Lot Of Luck
It wouldn't hurt to try your luck!
It may sound too good to be true, but this contest is for real. For £10.50 ($14) plus transaction fee, you can enter a lottery and have the chance to win a swanky English mansion in Devon, a Rolls-Royce, £50,000 in cash, and other prizes, including a fully-stocked wine cellar, a three-hole golf course, a tractor, bills paid for a year, all the furniture and contents of the mansion, and a house staff for a whole year.
The lottery, titled "Win a Millionaire Mansion Competition," was launched by an English millionaire looking to sell his property and support different charities in a rather novel and hassle-free way. The millionaire prefers to remain anonymous.
The property, located near Tiverton in Devon, was built in the 1990s by the millionaire and his wife.
The savvy businessman explains:
"We've had some wonderful times in the house, which we designed and built ourselves. However, we have two grandchildren who live four hours drive away and we want to be closer to them. We thought that selling the house through a competition would be a fun thing to do and would mean we could raise money for some of our favourite charities. We don't want the hassle of moving everything out. We just want to walk out with our clothes, personal possessions, and family photos. That also means the winner has a ready-made home to walk into."
The mansion has four bedrooms, a drawing room, a dining room, a bar room, and kitchen-breakfast room, and a library.
Out in the terrace is a covered barbecue area with steps leading to sprawling lawns. There is also a golf course, a pond, a 10-acre garden, and a leisure complex that features a pool, gym, summer house, barns, and a granny flat.
Those interested can visit the lottery website, pay for the ticket (plus transaction fee), and correctly answer one multiple-choice question.
Even those who don't get picked for the top prize have the chance to walk away with other goodies. There will be nine cash prizes of £10,000 each.
Only entries from residents of England, Wales, and Scotland that are aged 18 or over are allowed.
The lottery will run until November 30, 2018 or once 1,000,000 entry forms are received. The homeowner hopes to sell 500,000 tickets, which amounts to proceeds of £5.25 million. The sellers will donate £2 from every ticket sold. In case the goal of 500,000 tickets are not sold, the grand winner will instead get an alternative prize of at least £100,000 in cash.
Would you be interested in joining?
20 Bizarre Photos That Will Make You Look Twice– And Laugh!
#9 made me go "Wait, what?!"
Whoever came up with the idea of adding the camera feature to phones is an absolute genius. With it, we can all easily and instantly take photos wherever we go without having to worry about bringing a separate device. It's absolutely convenient and perfect for, say, taking quick selfies whenever you're out and about.
Of course, phone cameras are likewise great for capturing random funny moments – just like the images you'll see below. Let's face it: we all tend to pull out our gadgets from our pocket so we can take snapshots of hilarious things, mainly for the purpose of sharing them with our friends online.
So without further ado, allow us to share with you 20 random and bizarre images that will surely make you stop, think, and then crack a smile.
Woman's Botched Nose Job Leaves Silicone Implant Protruding Out Of Her Face
This serves as a warning for those who are considering getting cheap cosmetic surgery.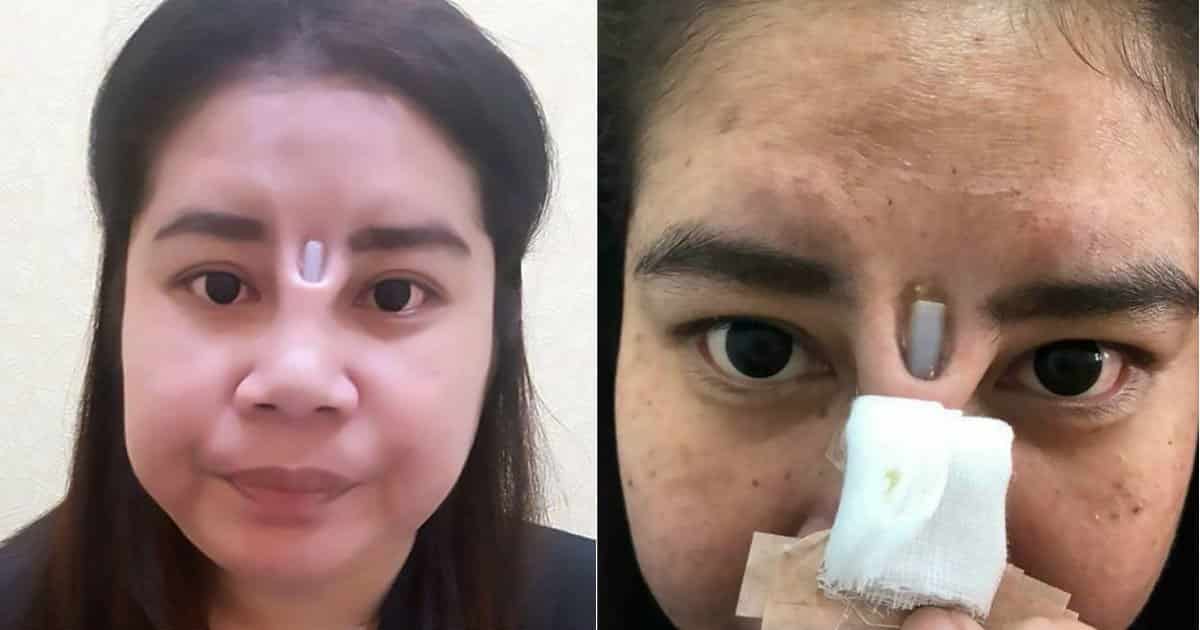 When you decide to go for a cosmetic surgery, you might as well invest in an expensive treatment rather than go for more affordable ones that don't likely guarantee wonderful results. Unfortunately for one woman from Thailand, this lesson had to be learned the hard way.
The unnamed woman had a nose job that went horribly wrong, her implant started protruding from her face, specifically between her eyes. The patient was brave enough to share with people her horrific photos that should serve as a warning on the dangers of cheap cosmetic surgery.
This woman was hoping to have an enhanced nose but ended up with this horror.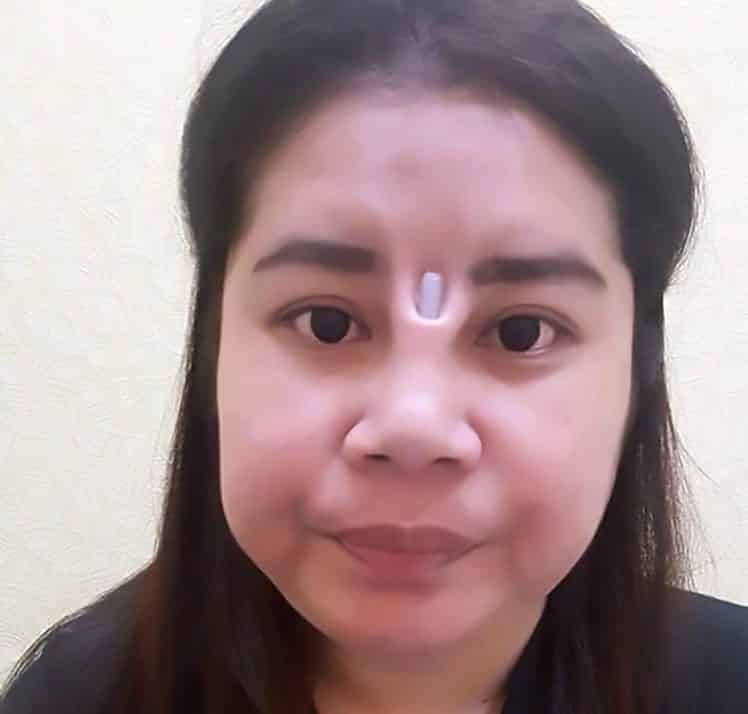 Man Pretends to Be Mute for 12 Years, Loses His Ability to Speak For Real
That's dedication right there.
A man from China known only by the name, "Zheng," may be one of the most dedicated men you'll ever meet. For 12 years, Zheng pretended he could not speak just to avoid getting arrested for a crime he committed.
After changing hIn 2005, the Chinese man was charged with murder for killing his wife's uncle.
is identity and living a new life with a family, Zeng lost his speaking ability all because he didn't talk for more than a decade. But even his plan of staying silent for God-knows-how-long eventually failed when Chinese police had to do household survey, which resulted to Zheng's discovery then arrest.
In 2005, the Chinese man was charged with murder for killing his wife's uncle.