This 31-Year-Old Guy Is Dating A 91-Year-Old Grandmother, Proving Age Doesn't Matter
"We have a very physical relationship. We talk on the phone every now and then, but it's very sexual," he said.
This couple literally believes that age is just a number and so it shouldn't be a hindrance to their relationship. Kyle Jones, who is 31 years old, is currently dating Marjorie McCool, a 91-year-old grandmother.
Hard to believe, you say? Well we have the pictures and a video interview to prove it.
Kyle Jones, 31, is dating 91-year-old Marjorie McCool.
Recently, the couple has been featured in several news websites including the HuffingtonPost. In the said site, we learn that Marjorie revealed some juicy details about their relationship in a 'This Morning' interview with Phillip Schofield and Holly Willoughby – and she definitely didn't hold back!
Describing their intimacy, Marjorie said:
"Sweety, I can put my leg up on his shoulder. I'm not kidding…"
"I get good loving and lots of attention," Marjorie pointed out.
Kyle himself didn't spare any details. To the hosts' shock and surprise, the guy shared:
"We have a very physical relationship. We talk on the phone every now and then, but it's very sexual.

"We've been out a couple of times but generally it's very physical.

"Often, the things women are so self-conscious about is what I'm into. I like the neck lines and wrinkles.

"Women worry about their boobs sagging but I think the natural hang looks great. I'm really not a fan of plastic surgery.

"I don't like to say gray, I'm a fan of platinum hair. I prefer it natural."
Kyle clarifies he isn't after any money.
The couple first met at a bookstore in 2009 and Marjorie, who has been single for 37 years after separating with her husband, eventually agreed to go out with Kyle. Despite people being suspicious of his intentions, Kyle says he isn't after any money and Marjorie confirms she has no riches whatsoever in the first place.
"I often get accused of being some kind of vulture. People think it's linked to inheritance, but not at all," explained Kyle.
The catch here, however, is that Kyle dates several women – older women, to be specific – at the same time.
Aside from grandma Marjorie, Kyle also dates up to five other older women at the same time.
So how does Marjorie feel about that? She confessed:
"In the beginning I got jealous of his other women but he keeps coming back to me and tells me I'm the best. The physical side of our relationship is wonderful. I amaze myself, he amazes me. There's nothing better. I wear sexy outfits to bed. I try to keep my bra on though because I don't have much left."
Watch the video here and see for yourself:
Like
on Facebook
So yes, you got that right – this 91-year-old grandmother is probably having a more colorful sex life than some other younger people out there.
Like & Share This Post
Meet The 6-Year-Old Boy Who Makes $11 Million A Year On YouTube
Millions of parents and kids watch his videos.
Today's typical six-year-old would be all about playing with various toys and gadgets. Six-year-old Ryan of YouTube's Ryan ToysReview, a family-run YouTube channel, is the same – except that he makes a crazy ton of money doing so.
The young online host, YouTube star, and now multi-millionaire generated around $11 million in pretax income in 2017, which is probably the highest amount any six-year-old in history has ever made. Ryan places 8th, along with YouTube comedy channel Smosh, in Forbes' annual list of highest-earning YouTube celebrities.
Ryan ToysReview started in March 2015.
Since then, the channel has been watched by millions of parents and kids across the globe. The account started when then four-year-old Ryan, who was also a fan of toy-review videos, asked his parents why he couldn't also make his own toy reviews online.
Ryan shot to fame when, in July 2015, a video of him reviewing a "GIANT EGG SURPRISE" with over a hundred toys from Pixar's "Cars" series went viral.
Like
on Facebook
And the rest is sweet, sweet history. Today, the Ryan ToysReview YouTube channel frequently releases videos for its whopping 10 million subscribers. A lot of channel viewers are children, both older and younger than Ryan.
Aside from toy reviews, Ryan also gives his commentary on kids' food products and kid-friendly establishments.
Along with guidance from his parents, Ryan is able to safely enjoy doing his online reviews, as well as provide his honest insights on his experiences. Ryan is often seen freely playing with new toys, trying out new food, going toy shopping, or visiting kid-friendly places.
His parents can often be heard on the background. They sometimes join him in front of the camera, too.
The Verge reports that the channel's viewership translates to about $1 million a month in advertising revenue alone.
Do you watch his videos?
Snope's Owner And CEO Allegedly Defrauding Own Site For His Own Profit
Fact-checking site Snopes is in trouble.
Fact-checking website Snopes is in hot water. One of the owners and the CEO of the fact-checking website is accused of fraud, embezzlement, and using company funds and profits to pay for prostitution. Its founders are ex-spouses, David and Barbara Mikkelson, and their bitter ending is causing their site to hit rock bottom.
Facebook has hired Snopes, among several others, to arbitrate which news are worthy to appear on your news feeds and which ones should be disputed. It has caused an outrage as it is left-leaning because of the controversies its owners are involved in. Snopes might still be afloat for a long while though, but it probably depends on how its handlers settle their personal and business issues.
The ex-couple has been hurling accusations at each other as a part of their ongoing legal battle following their divorce. In a shocking revelation, though, the allegations are quite unprofessional and it is surely staining the name that the site has established for years.
The owners of Snopes are in a longstanding legal battle involving site's funds and profits.
David remarried just last month and talks are rife that his new wife used to work as an escort and a porn actress. She's now working as an administrative assistant and a fact checker at Snopes, and Barbara is nothing near to being okay with this.
Before the launch of Snopes, Barbara and David reportedly met on an online message board in the early 90s. They created a fake organization then, which they called "The San Fernando Valley Folklore Society," which aimed to help "make inquiries seem more legit." They then left the organization and created Snopes after marrying in 1995. They endured each other for as long as over two decades before they finally divorced in 2015.
The former wife of Snopes' CEO accused him of embezzlement and revealed how he used the site's funds for his personal use.
Their meetings in the court didn't end with the finalization of their divorce. The duo remains embroiled in a caustic legal battle, following their concerns on each other's use of Snopes' funds. Both are accusing each other of financial impropriety, with Barbara saying her ex-husband is guilty of embezzlement. She also suggests that David is attempting a "boondoggle" to alter their business' tax arrangements. On the other hand, David claims his ex-wife took millions from their joint accounts that she might have used to purchase a property in Las Vegas.
David is accused of raiding Snopes' bank account "for his personal use and attorney fees."
She also said the CEO embezzled $98,000 from Snopes over the course of four years, which he allegedly used on the prostitutes he hired in the past. Barbara also exposed how David took money from the company to pay for his "girlfriend's" ticket to Buenos Aires and took another $10,000 to give to his lover as an allowance for her "personal vacation" in India.
David disputes the allegations saying India was a business trip as he was then familiarizing himself with the country so he can set up another fact-checking site in the area. He also said that the $10,000 was used to finance only 22.5 percent of the total cost of the said trip.
Barbara pleads for her ex-husband to be prohibited from using Snopes' debit card and checks "right away" as he might drain the entire account of the site. This was just the start of their battle though as surprisingly, they have more other disagreements they should settle.
One of the other issues they tried to fix was David's demand for a salary increase. He wanted his salary to be raised from $240,000 to $360,000 since his original yearly earning will put him below the 'industry standards,' hence asking his salary cap to go as high as $720,000 per year. Barbara described David's request as "not even in the galaxy of reasonable" but later gave in to his demands.
David has, however, denied the accusations and made his own demands including an increase in salary.
In the original settlement of the legal war, Barbara reportedly received $1.5 million in stocks, savings, and other investments. She also received another $660,000 after agreeing to give up her claim to their home in Calabasas, California. On the other hand, David got to keep their joint baseball card collection of undisclosed value as well as two savings accounts with a combined balance of $1.89 million.
Each of them later took half of Snopes' checking account, which has a balance of $240,000, by the end of 2015. Also, both received $20,000 a month as a draw against the profits and a share of any net profit the company made after those payments. The monthly payments were later increased to $30,000.
Their battle on finances didn't end with the settlement as "court documents show that a decision on David's salary for 2016 became bogged down in a legal argument when Barbara referred it to an arbiter, and the appointment of the arbiter became itself a matter of dispute."
Since their divorce, David hired Elyssa Young, his new wife. Young's profiles revealing her R-18 profession are still active, but it wasn't proven that she's still in the industry. This and her political past are sparking concerns as Snopes will soon take over Facebook's censorship task.
The CEO is now married to a former escort and the site is being criticized for its choice of fact-checkers.
Young was discovered to ran an "unsuccessful bid on the Libertarian ticket for U.S. Congress in Hawaii in 2004." She also became the subject of legitimate controversy for a snafu where she misspelled her Republican competitor's name on her campaign website.
Another Snopes employee causing an uproar is the company's lead fact-checker, Kim LaCapria who wrote on her personal blog published on the site that she "played scrabble [sic], smoked pot, and posted to Snopes. That's what I did on my day 'on' too." David commented on the criticisms of his employees saying they have no set requirements on who to hire given the broad scope of the job. He explained:
"Accordingly, our editorial staff is drawn from diverse backgrounds; some of them have degrees and/or professional experience in journalism, and some of them don't."
With all these controversies surrounding Snopes, people are starting to have doubts whether the site accurately does its job in spotting fake news or simply delivering unconfirmed points all for the sake of money.
Man Set To Serve 15 Years In Jail For Vandalizing Mosque And Leaving Bacon In Its Frontage
The man pleaded guilty to the hate crime.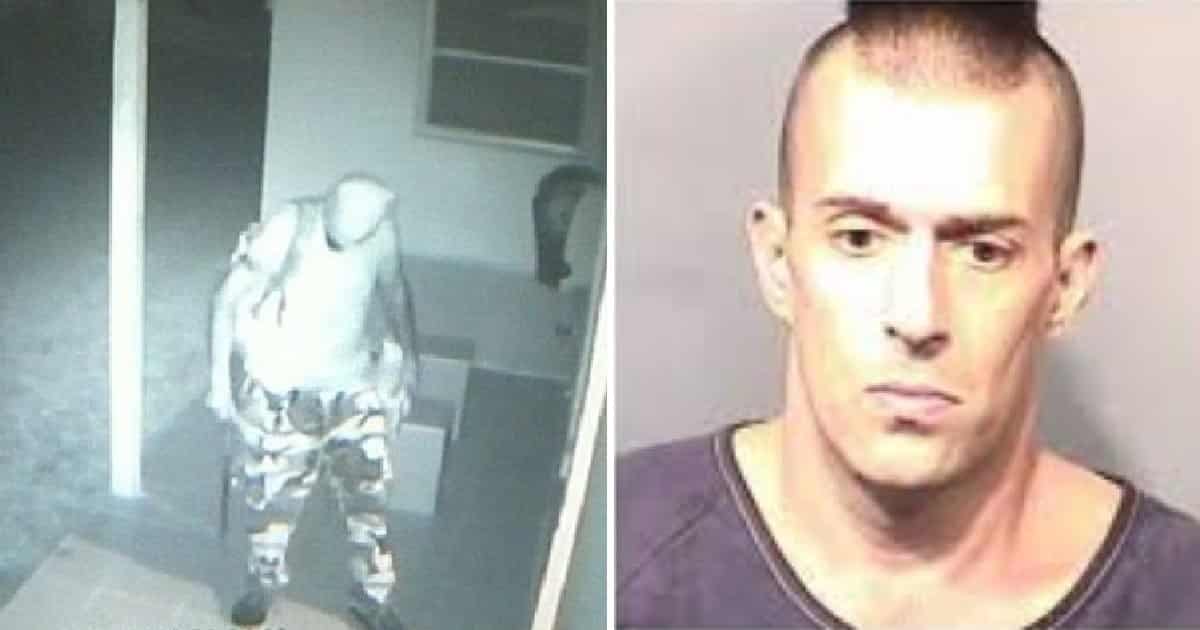 It is difficult to trace the history of religious wars but it has always been bloody since the olden times. Though modernization suggests acceptance and elimination of discrimination, the religious aspect of the world has used development for different purposes. The conflict of sects has already become worse, now involving a whole country to a war, giving birth to terrorism.
The United States is said to be the land of the free. Apparently, respect for this so-called freedom has limitations, most especially in the expression of ones' beliefs. Some people in the country are still hesitant to embrace their Muslim brothers that they do the extremes just to show how they hate the idea of sharing their land to them.
This man was charged with felon hate crime after disrespecting a Muslim mosque in Florida.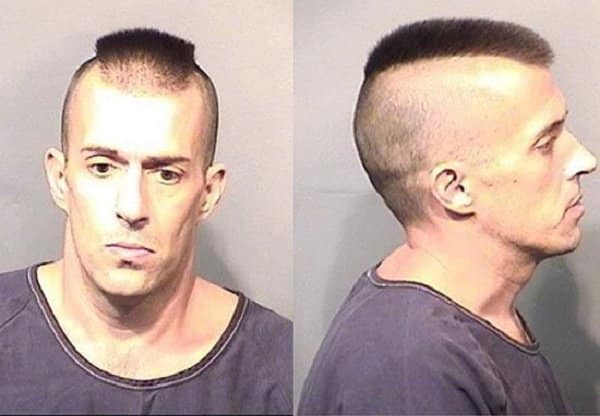 For unrevealed reasons, a man named Michael Wolfe scorned a Florida mosque. According to reports, the 37-year-old vandalized the place of worship and left on its doorstep a slab of bacon, which is a forbidden food in the Islamic dietary laws. And as confirmed by Florida's 18th Judicial District's spokesman, Todd Brown, the offender has already been sentenced to 15 years in prison after he pleaded guilty to a hate crime last Tuesday. He explained:
"He entered a plea deal and plead guilty to vandalizing the mosque itself with hate crime enhancement, making it a felony. He waived his right to a pre-sentencing investigation."
The offender was found to have vandalized a mosque and later left a slab of bacon in front of it.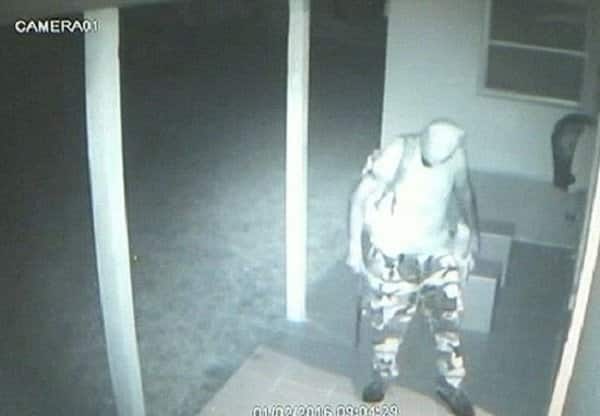 The felon was caught on CCTV smashing windows, cameras, and lights of a mosque in Titusville, near Cape Canaveral with a machete knife. Later, he left some bacon in front of the mosque, which is a common way for hate groups in the U.S. to desecrate the building. The footage from January 2, 2016 was then released, but it took the court over a year to decide on what charges to press against Wolfe.
Wolfe was charged with felon hate crime and is bound to stay behind the bars for 15 years. He is also to spend 15 years in probation after release. The decision was reportedly agreed upon by the Islamic Society of Central Florida and Titusville police.
The Islamic Society of Central Florida and the police came up with the decision of locking Wolfe for 15 years and putting him on probation after release.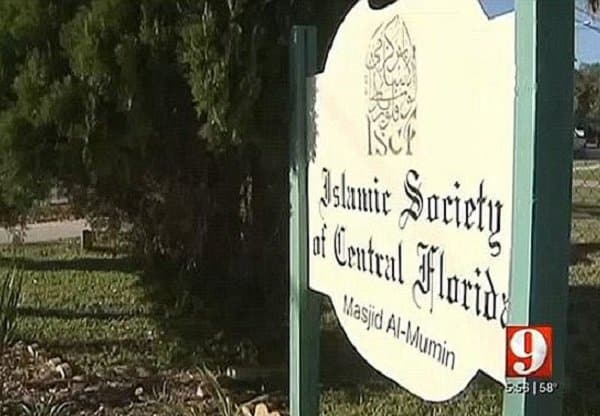 Apart from the hate crime, he was charged with, Wolfe was also charged with armed burglary during his arrest, but was subsequently dropped in court. This was reportedly due to the agreement made between the police and Wolfe to drop the armed burglary charge in exchange for his guilty plea. Furthermore, Wolfe confessed to the court that he was a habitual offender. Upon release for probation, he will not be allowed to go near the mosque.
The incident happened in a period where mosque vandalisms were rampant across the United States. Wolfe's tactless acts then caused a wave of anti-Islamic sentiments that had Muslim advocacy groups concerned. There is a huge population of Muslims living in the country where 3.3 million are estimated to settle in the U.S., but their faith remains to be misunderstood.