50 Epic Baby Face Swaps That Turned Out To Be Hilariously Horrific!
"My wife is gonna kill me!"
Remember Jake Marshall? That guy went viral on social media when he shared the funny photos he took as he visited the British Museum in London with his girlfriend. Apparently, he thought using the FaceSwap app while taking photos beside statues would be a brilliant idea. The results turned out to be creepy and hilarious at the same time!
If you enjoyed his pics (you can still check it out here, in case you still haven't seen them), we do not doubt that you will also love the photos we have in store for you this time.
In this wacky compilation, we see what happens when adults and babies (along with cats, pillows, and whatnots!) do the FaceSwap. As with Jake's efforts, we realize the outcome are indeed extremely entertaining.
Go browse the photos below and you'll see what we exactly mean!
#1. What a pretty cat!
#2. "Face swapped my brother and my daughter. I will never stop laughing at this!"
#3. Totally hilarious!
#4. Tried the Face Swap with baby daughter.
#5. "Who needs a DNA test?"
#6. Best Face Swap ever!
#7. Christmas family portrait gone wrong.
#8. Both mother and son look happy.
#9. Extremely funny!
#10. The stuff of nightmares.
#11. Love the identical facial expression. LOL!
#12. Father and son Face Swap.
#13. Santa Baby!
#14. "Today grandma posted her first photo on Facebook. Today I did my first Face Swap."
#15. He looks really happy with the ball.
#16. What the heck did I just see!
#17. Epic Face Swap!
#18. Not a Merry Christmas!
#19. This dad took his baby swimming with him. This is what happened.
#20. The droll definitely makes this an epic win!
#21. So fab!
#22. "So my girlfriend got bored while babysitting."
#23. This looks disturbing!
#24. Like father, like daughter.
#25. This is very hilarious.
#26. Baby daddy and daddy baby!
#27. Hilariously terrifying!
#28. "Me And Princess Nova Face Swap"
#29 . Creepy father and son Face Swap.
#30. Father and daughter.
#31. What the heck is this?!
#32. This is gold!
#33. Daddy's first Face Swap.
#34. "Shouldn't have put this on Facebook. My sister-in-law doesn't talk to me anymore."
#35. Both look blissful.
#36. Brother and niece both look unhappy with the result.
#37. "My kid is old!"
#38. Another father and son Face Swap.
#39. That piercing tho!
#40. "I tried Face Swap. I think I'll stop now."
#41. Fun at the parade.
#42. "Made my daughter look like a villainous prospector."
#43. One word: scary!
#44. Face Swap gone wrong!
#45. Younger and older.
#46. The baby isn't impressed!
#47. "My wife is gonna kill me."
#48. Aunt and niece Face Swap.
#49. Eat now? NO!
#50. Cute Santa!
55 Funny Photos Taken at the Right Place at the Right Time
I'm telling you: #3 is freaking hilarious!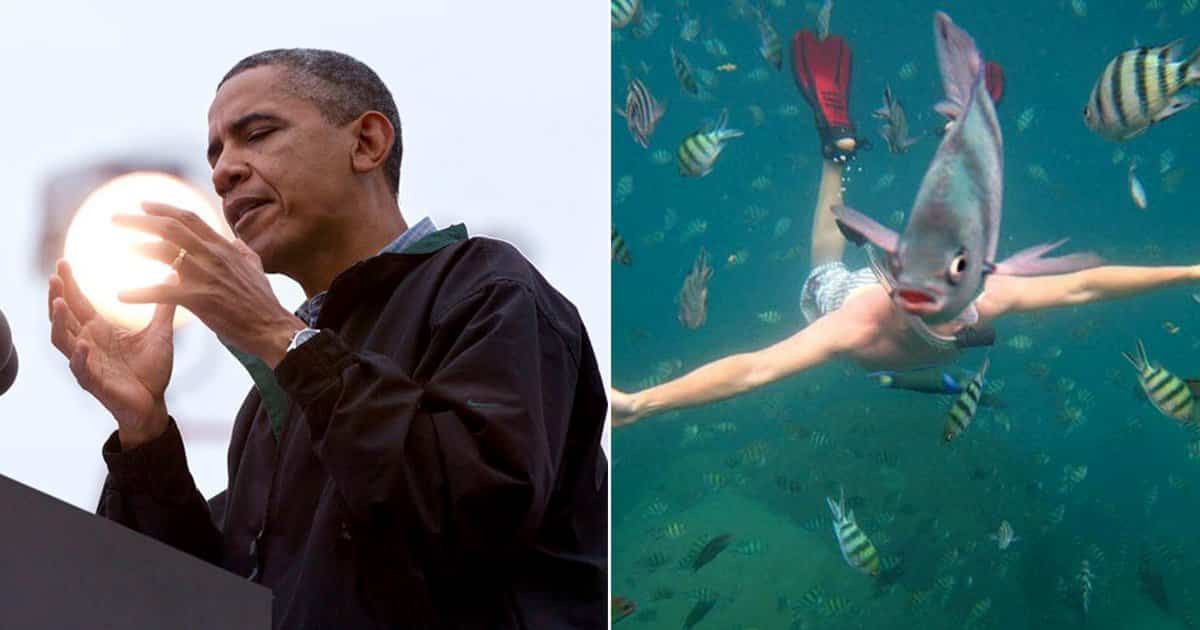 As the famous saying goes, "pictures paint a thousand words." And this is especially true nowadays, as you will usually find it hard to determine if an image is fake or not. Well, this is thanks to digital image software such as Photoshop. You just never know if what you are seeing is true.
Apparently though, not all mind-blowing images are Photoshopped. Some of them can be products of accuracy and timing. You know, the kind of stuff where you are at the right place at the right time. Heck, it is even safe to say that no amount of Photoshop tricks can beat them.
This is exactly what this list is all about. We here at Elite Readers thought of sharing to you a couple of perfectly timed photos. And believe us, some of them are just too hilarious. We guarantee you smiles and laughs.
22 Funny Images That Prove Photoshop Experts Are Trolls
OMG! #1 is funny as hell!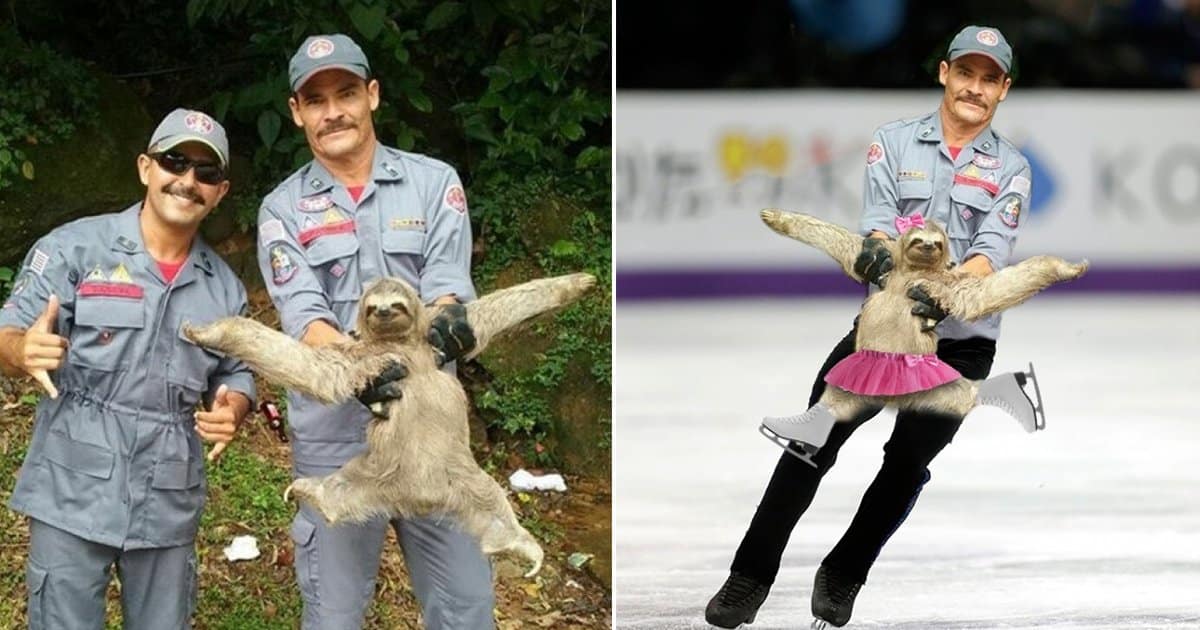 Since the arrival of Photoshop, the world of digital imagery has never been the same. And there are a lot of things that you can do - thanks to this amazing software. You can make a picture appear like you are somewhere else when you are just actually in your room. Heck, you can even crop a person in the photo and replace it with another.
Moreover, Photoshop is meant to express our imaginations. But as we express them, we sometimes cannot help but laugh at them.
We here at Elite Readers have prepared only the funniest of pictures from Photoshop gurus. We bet you are going to love them!
14 Offensive Teacups You Can Use To Insult Your Guests With Class
I badly need these for some people I know!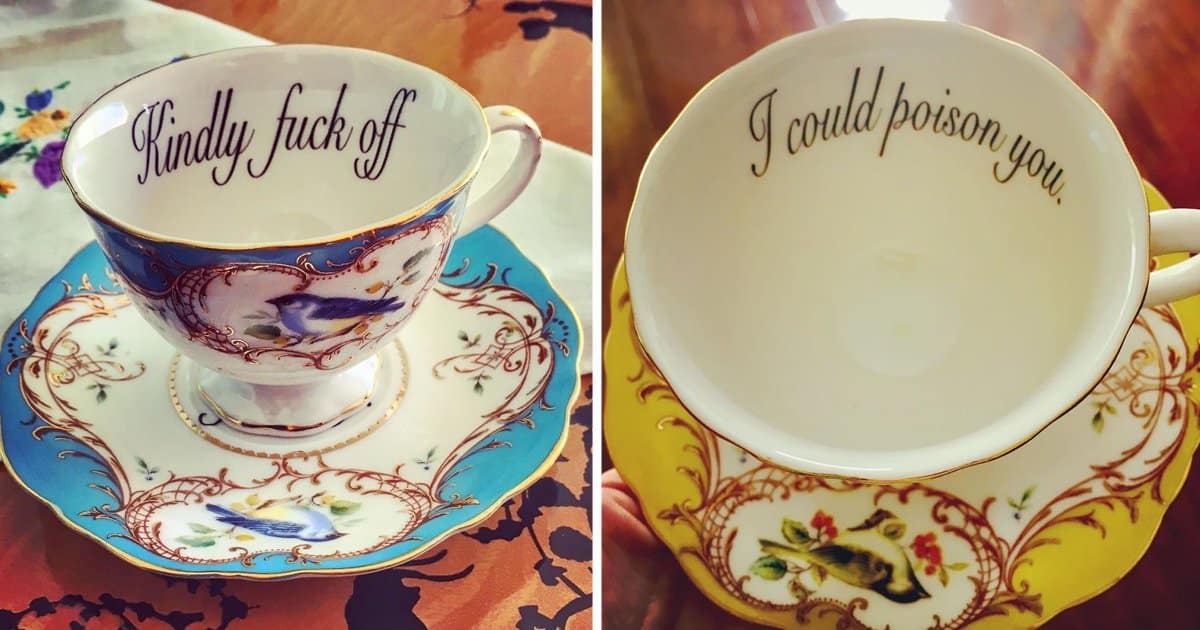 They look delicate and classy and yet it's actually a big insult when someone decides to use them to serve your beverage. These teacups are definitely not your grandmother's old-fashioned ones – and they are not recommended for the faint of heart.
Created by Miss Havisham, these unique teacups are "for the lady who speaks her mind." The tableware collection is indeed absolutely funny as they are vulgar – with phrases such as "Kindly f**k off," "I could poison you," and many others.
Melissa Johnson, the brains behind Miss Havisham, shared: