34 Things You Should Never Put in Your Resume
Could your resume be keeping you from the job of your dreams?
Are you looking for a new job? These days finding a new job, whether within the same industry or in a new one, can be challenging. There's so much competition out there, and companies are more likely to hire the best of the best of the bunch.
How can you ensure that you get that highly sought-after job? You can't. But what you can do is perfect your resume to the point that the company's recruitment officer will think that you're the best candidate for the job.
Remember, your resume is more than just a list of relevant details about you; it's also a reflection of your character.
So if you're working on your resume, here's a long list of things you're better off not putting in there.
Unnecessary details like the following will only crowd your resume. Most of these details should be discussed in the interview instead.
An objective. Your objective, obviously, is to get hired and work in the position you applied for. Only include this if you're switching industries, in which case, give a brief summary.
Multiple numbers. You can't expect your recruitment officer to go through all 12 of your numbers! Just put in your primary mobile number.
Blatant lies. Sooner or later, they'll find out if you're unqualified for the job or if you were fired from your last one.
Any unnecessary, obvious words. Don't be tempted to list down all the adjectives and adverbs you know.
More than 15 years of experience. Include only details that are within the past 15 years. Anything from before that is deemed irrelevant.
Reasons you left a company or position. The fact is you're not with the company anymore; explain those reasons in the interview and not in your resume.
A photo of yourself. Unless you're applying as a model or a position where looks are relevant, adding a photo of yourself is just tacky.
Generic explanations of accomplishments. Quantify all your claims with number such as, "Revenues grew by x% while I was on x project."
Short-term employment. Only include jobs where you stayed at for at least a year.
Irrelevant details are those that have no bearing on the job you'll be asked to do. Again, leave these details to the interview.
Irrelevant work experiences. Your recruitment officer won't care that you did a stint in McDonald's unless you're applying for a food industry position.
Your hobbies. Unless you're applying for a job that's directly relevant, leave this to the water cooler small talk.
Time off from work. If there's a gap in your employment, there's no need to explain it in your resume. Chances are it will be better explained in your interview.
Your boss' name. Only include this if your boss is noteworthy in the industry you're applying for.
Company-specific jargon. Chances are the first person to look at your resume would be an HR professional who's not that familiar with the jargon of your industry. Skip this and only start mentioning jargon when you're being interviewed by your future manager.
Social-media URLs that are not related to the targeted position. This is just tacky, and might prove to be detrimental to your career if they find those photos of you streaking!
Annoying buzzwords. No one wants to read a resume peppered with buzzwords like "go-getter" or "synergized" or "people pleaser."
Your GPA. Only include this if you have a GPA that's higher than 3.8 or if you're a fresh graduate with no prior experience.
While you should be free from discrimination due to labor laws, some details that might give away personal details can still leave you prone to discrimination.
Personal details like your marital status, religious preference, or political affiliation might be grounds for not hiring you.
Details that give away your age. Many companies tend to hire people within a certain age bracket, and if you're not in that bracket they might put your resume in the reject pile.
Your opinions. Your opinion can be stereotyped if you include details about your religion or even your political affiliation. Just leave this out unless you're asked.
These details might be a security risk if your resume falls into the wrong hands.
Your full mailing address. Your mailing address is irrelevant to the job. And if the location of your home is somehow relevant, just include the city instead.
References with contact info. Companies don't usually ask for references off the bat. And if they do, make sure that the references you include have agreed to let you reveal their contact details.
Your current business-contact info. If you must be contacted, give them your personal number. It's very unprofessional to have HR call you up on your work phone!
Salary information. This should only be included later in the interview process when you're negotiating your salary. If you put that in your resume, jealous eyes might just make you a target too!
You want to impress your recruitment officer. But if you include these things in your resume, chances are you'll immediately give them a bad impression.
Too much text. No one wants to read a wall of text! Make your descriptions as succinct as possible.
Too many bullets. Even if it's bulleted, having more than 5 bullets in a row still looks like a wall of text.
Inconsistent formatting. Make it easy for your recruitment officer to scan your resume. Keep it simple and easy to read!
Personal pronouns. It's understood that your resume is about you, so just cut the pronouns.
Present tense for a past job. You're applying for a job because you're about to let go of your old one, right? Then don't refer to it in the present tense!
A less-than-professional email address. While it may be a source of amusement in the HR department, it will really lower your chances of getting the job.
Headers, footers, tables, images, charts. Again, keep it simple and easy to read. Unless they ask for a chart, don't include a chart.
Outdated fonts. Times New Roman is out and hard to read, sans-serif fonts like Arial, Verdana, and Helvetica are in.
Fancy fonts. If it's too fancy to read, no one will probably read your resume.
Take a look at your resume one more time and check if you've made a resume faux-pas. Remember, your resume says a lot about you, and if your resume is a mess filled with irrelevant information, what does that say about you?
Like & Share This Post
Homemade Remedy for Coughs Is 'Better Than Anything' From The Pharmacy
Anyone who's ever tried this homemade remedy?
Perhaps nothing can be more irritating than a persistent cough. You know, the type that disturbs your sleep, embarrasses you in front of your boss, and gets in the way of your productivity. It can be truly annoying as it is uncomfortable!
Generally speaking, most of us turn to medication when we get a bad cough. However, there are some instances when a supposedly-effective medicine just wouldn't do the trick. So we desperately try a different brand and only end up in disappointment after learning that even that isn't that much of a help in the long run.
So what do you do if you want to experience quick relief? Well here's a quick hack you might want to consider.
A quick solution for your annoying cough.
The video below shows us a good alternative you might want to try in case you get a cold and simply couldn't stop coughing.

Posted on Facebook by the Health Hacks page, the footage has since earned millions of views and thousands of comments from netizens everywhere. Meanwhile, a blog entry by the
Hefty
website goes as far as claiming that "nothing in the pharmacy can compete" with this homemade remedy.
It's a relief – straight from your kitchen.
The best thing about it, you ask? Well, it's probably the fact that most ingredients for this DIY 'cough syrup' is already available in your kitchen. This is definitely an easy cure to prepare – and many are attesting that it actually works.
Watch the video here and find out how to prepare this remedy:
Like
on Facebook
So what do you think of this solution, guys? Have any of you ever tried this one? Or do you know of other effective homemade remedies for cough? Do tell us about it by sounding off in the comment section below.
DIYer Shares Most Effective Remedy To Stop Car Windows From Fogging Up This Winter
Are you constantly having troubles on car window fog up? Here are effective solutions that might help you.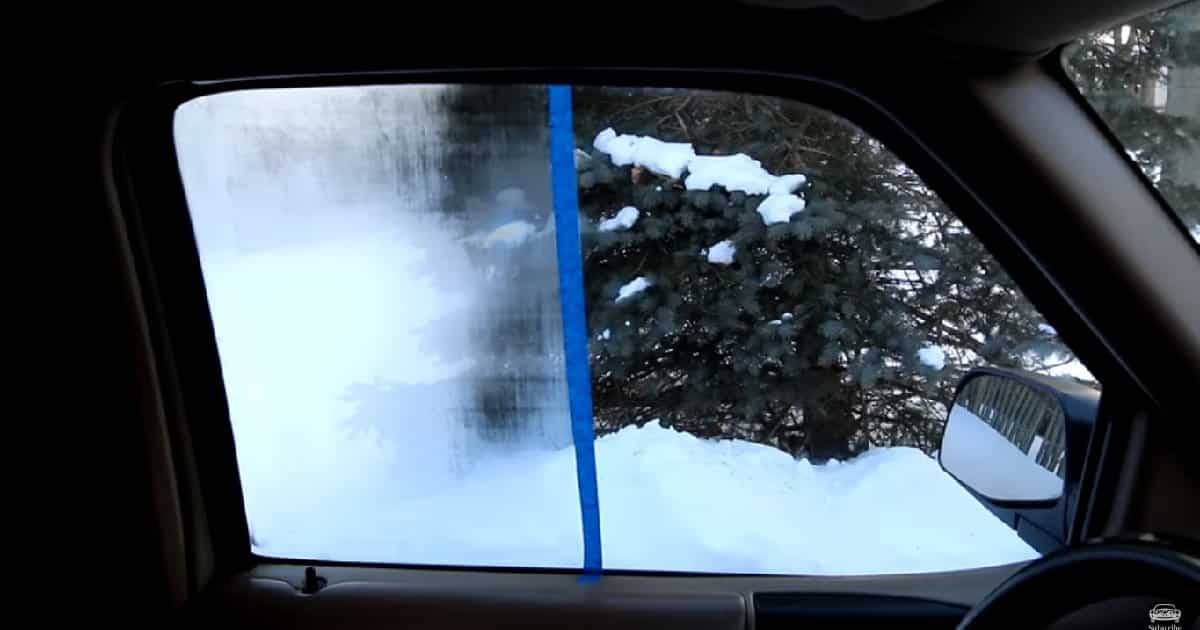 Cars have gone a long way from its skeleton ancestors to the present day's hybrid units that are packed with unimaginable features. As vehicles go through innovation, a lot of issues have been resolved to optimize the comfort and safety of driving. However, one issue remains to be a problem despite the high technology wrapped in cars today. The problem of windows fogging up still remains a concern for all drivers, and it seems like no tech will ever make it go away.
Winter is already here and everyone's once again excited to see the beauty of different cities covered in snow. Road trips will, however, be a challenge since snow will make it hard to navigate the highways and the fog forming on windows will make it extra difficult to see what's ahead. But even in summer, we also experience a cloudy windshield when we let hot air inside and suddenly turn on the AC.
A vlogger experimented on five products that might be able to solve the problem of windows fogging up.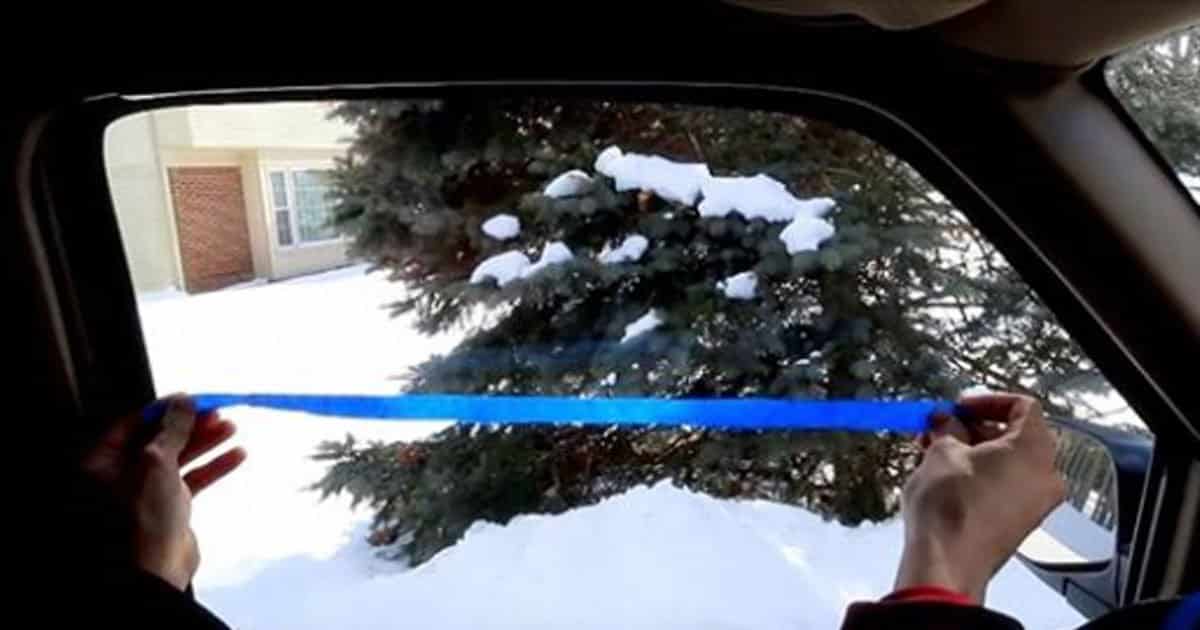 Fog is formed when there's temperature and humidity change. For a long time, we have been using shampoo to stop our car windows from fogging up. The air conditioner also helps cease the clouding inside. However, the solution is only temporary and it is pretty inconvenient to step out of the car once in a while to reapply shampoo on the window.
ChrisFix used RainX, Shaving Cream, Baby Shampoo, Potatoe Slice, and Hand Sanitizer to test on his window car.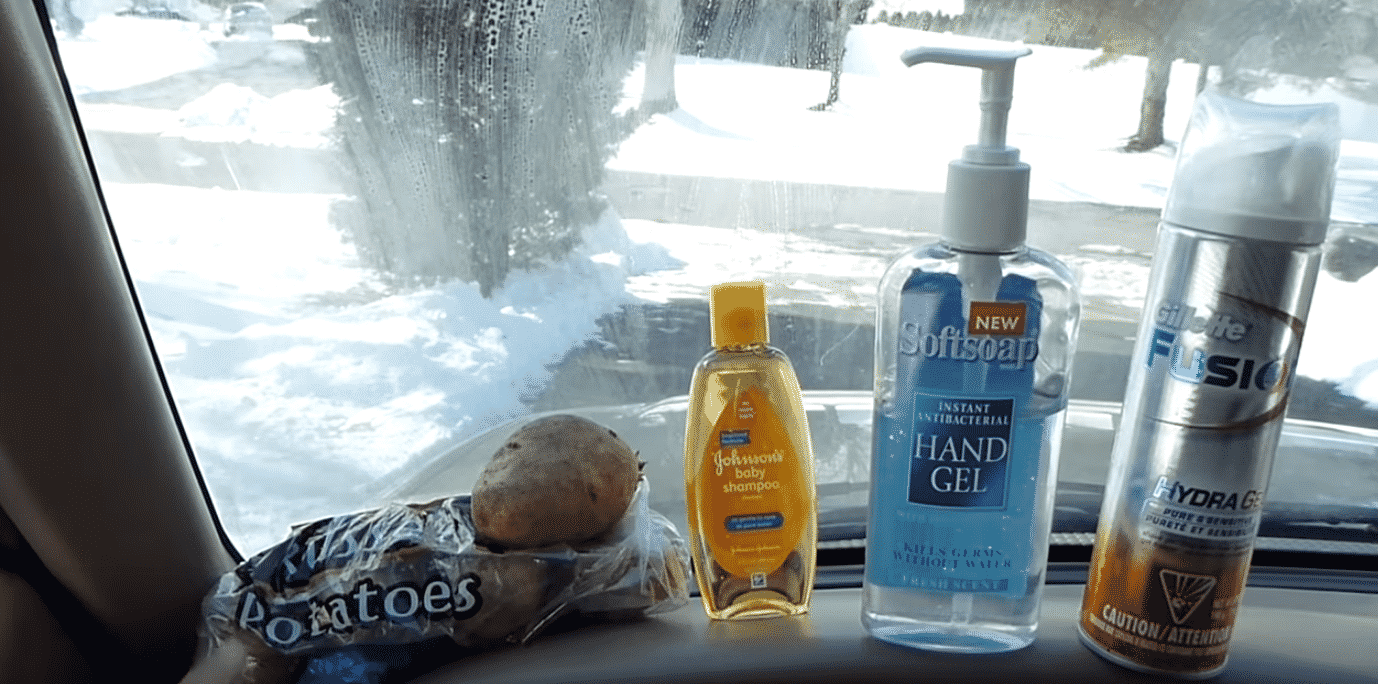 To help drivers find a better solution to this longstanding fog problem, vlogger ChrisFix experimented on several products to see which one will actually work or which one will work best. He picked up RainX (store-bought anti-fogger), shaving cream, baby shampoo, potato slices and a hand sanitizer, which used on his car window.
Chris documented his experiment in a video that he posted on Youtube.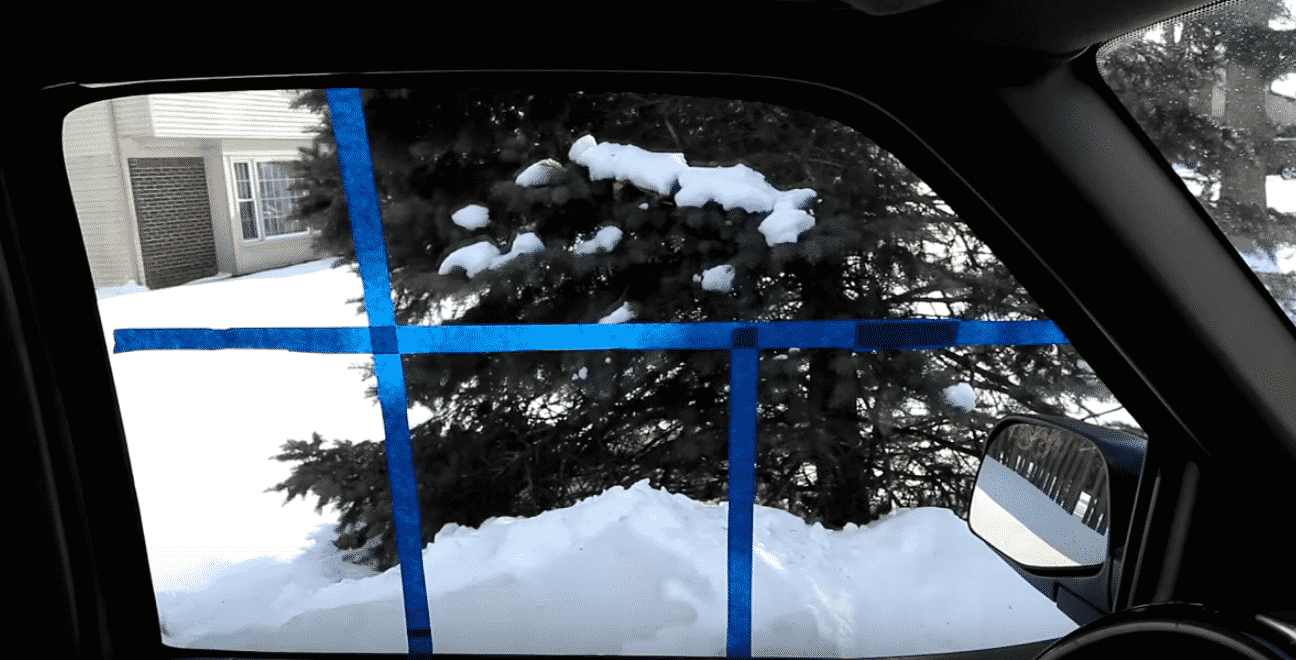 He first cleaned his window then used a painter's tape to divide up the window into five sections. He then applied the solutions to each section and later wiped them down. Next, he took a pot of hot water inside the car to fog up the window.
Apparently, you shouldn't use hand sanitizer and potatoes to prevent the fogging.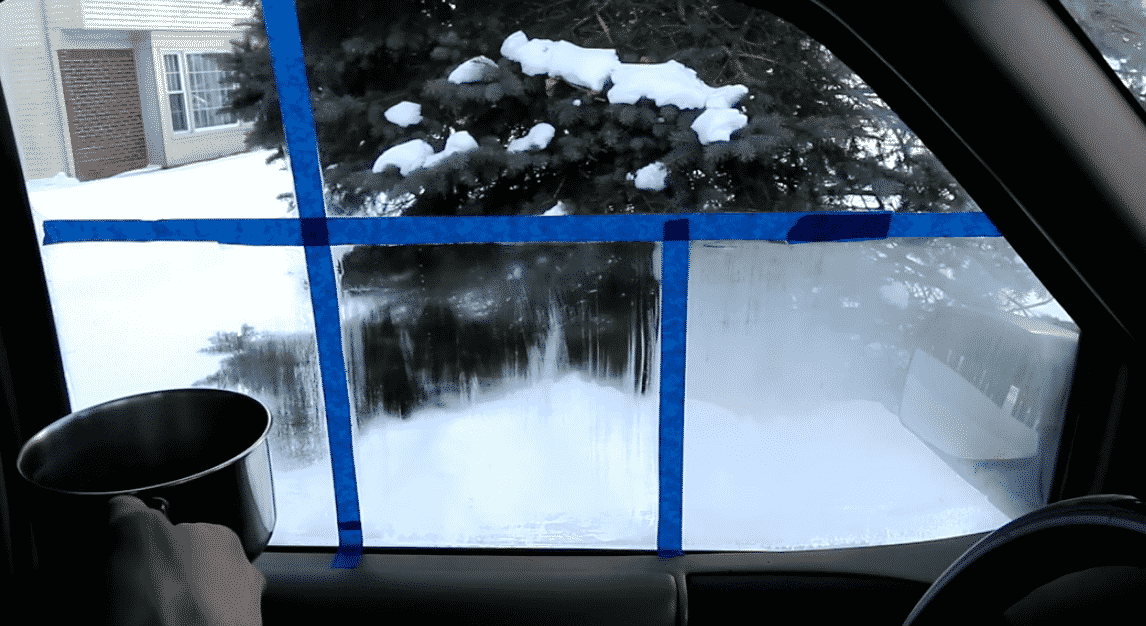 In a disappointing turn of events, most of the solutions did not work at all. The least effective product to use is the hand sanitizer. ChrisFix found out it doesn't work at all, although it looks slippery on the window.
Watch the video of his experiment below to see which product is effective.

Like
on Facebook
Inhaling Himalayan Pink Salt Can Bring 5 New Benefits
Inhaling rock is good if it is the Himalayan pink salt that you are inhaling. Learn the health benefits it can offer.
As the world slowly becomes a haven for different types of illnesses, a lot of people are growing concerned and conscious of their health. With medicines and treatments becoming real pricey due to demand, experts are coming up with natural alternatives that are way cheaper but are proven safe and effective.
Of all the natural remedies to illnesses popping up these days, the pink Himalayan salt is one of those that have numerous benefits. It is found to contain over 84 minerals and trace elements that can be processed as body scrubs, bath soaks, salt lamps, but above all these commercial functions, it can also solve a lot of health issues.
The Himalayan pink salt has numerous benefits other than being ingredients to beauty products.
Inhaling the Himalayan pink salt through a salt inhaler allows you to reap countless health benefits. Ceramic salt inhalers are being sold where you can place an amount of Himalayan pink salt rocks. The natural moisture created in the air as you inhale from it helps absorb the salt particles in your lungs. This remedy can work wonders to those who suffer from asthma, respiratory allergies, colds, and congestion. It also reduces inflammation in the lungs. It is one of the natural therapeutic remedies available with no negative side effects.
For you to appreciate the Himalayan pink salt, listed below are five benefits of inhaling the wonder rocks.
#1 Resolves Sinus Problems

The Himalayan pink salt inhalation therapy has been used for centuries already. Doing so can boost the strength of the respiratory system. Studies have found that breathing in pure, ionized air in salt mines can help reduce respiratory problems such as general irritation caused by smoking and air pollution.
#2 Detoxification

The air we breathe today is not as pure as the air in the earliest years. With a lot of factories and vehicles emitting smoke, the air we live in is already contaminated by dust, smog and pet dander. This pollution can cause stress to our lungs. But with the Himalayan salt inhaler, you can detox your lungs and the air around you.
#3 Reduces Mucus Build Up

Mucus build up and congestion are often caused by the toxins in the air we breathe. But with the natural cleansing ability of the Himalayan pink salt, you can reduce excessive mucus build up and relieve yourself from congestion.
#4 Protects The Body From Harmful Organisms

The Himalayan pink is known for its antibacterial, anti-fungal and anti-microbial properties. Its 84 natural elements and minerals can boost the immune system and can be used to cleanse the body of harmful organisms.
#5 Promotes Better Sleep

Colds and congestion often keep us up all night. Feeling uncomfortable with the mucus build up, you can inhale the Himalayan pink salt to eliminate the congestion. Furthermore, it helps you breathe better and stops nighttime coughing and even snoring for a more restful sleep.
You can enjoy these benefits when you inhale the Himalayan pink salt through the salt inhaler. Simply place the rocks in the ceramic inhaler to the package directions. Place the inhaler in your mouth and try to breathe in normally and later exhale through the nose. Just make sure you don't add water as the inhaler is meant for dry therapy only.
Alternatively, by inhaling using long, slow, deep breaths, the salt ions will be brought to the lungs. The particles will bypass the nasal filtering system and go directly to the lungs. The lungs will then absorb the ions and bring them into your bloodstream which can help reduce inflammation and pain in the lungs caused by asthma, bronchitis, and pneumonia.