Worried, Protective Dog Gets Accidentally Blown Up In The Face By A Firecracker
That could also be a child.
New Year's Eve is just a day away and most people usually welcome the New Year by lighting up firecrackers. It's already given that people should be extra cautious when dealing with firecrackers, especially if there are children and pets around. Otherwise, the situation could go bad, just like how it went for this poor dog.
A dog got accidentally blown up by firecracker after a man lit one up in their own backyard. The tragic and horrific scene was all caught on camera.
This man started to light a firecracker.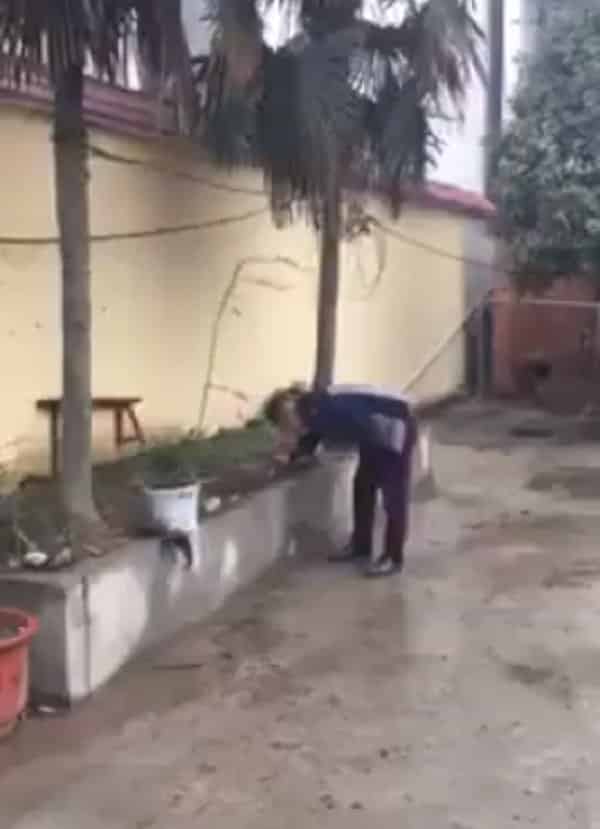 With this worried dog lurking from behind.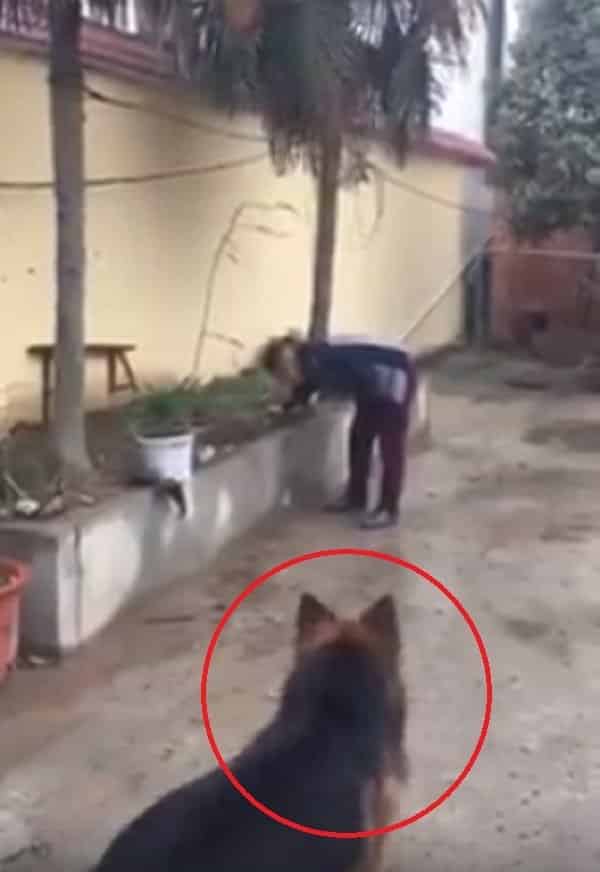 Once the man finished lighting up, the dog immediately ran towards the site where the firecracker was.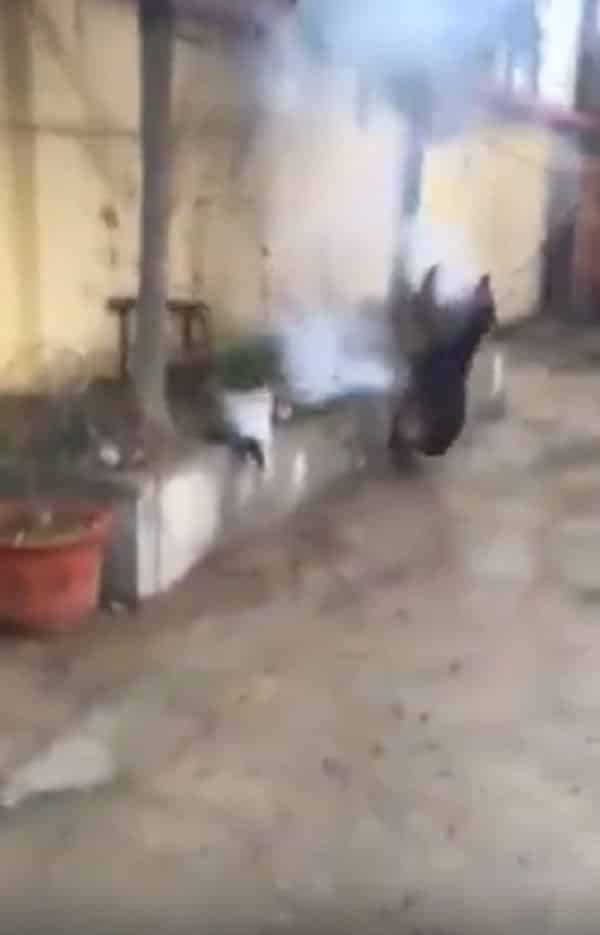 It is presumed that the dog in the video, which is a German Shepherd, may have had its protective instincts kicking in. Dogs are usually scared of fireworks but this one wasn't.
The moment the man finished off lighting the firecracker, the dog immediately went to the scene to check it out, only to have the firecracker blow up on its face. As tragic and graphic the scene may be, this should serve as a reminder to always be careful when it comes to handling firecrackers.
Before lighting one for this New Year, always check your surroundings and make sure that the coast is clear. This is extremely important to keep in mind especially if you have kids and pets who can be curious of most things.Being careless around firecrackers will obviously result in injury – and in the case of the dog in the video, death of a beloved pet. What happened to that poor dog could happen to a child as well. Watch the video below.
WARNING: GRAPHIC video ahead. Viewer discretion is advised.

Like
on Facebook
Share this story to remind people about safety practices when lighting up firecrackers.
Like & Share This Post
Tragic Moment Baby Rhino Tries to Suckle From Dead Mother Killed By Poachers
Wake up mom, I'm hungry!
A heartbreaking moment of a calf trying to suckle milk from her dead mother was caught in camera. The older rhino was, unfortunately, put into demise after being hacked off by poachers.
The video was filmed at a national park located in South Africa. It shows a younger rhino desperately trying to feed on its dead parent. The latter can be seen lying unresponsively. This is reportedly the 11th killing at the said site, and it all happened in just four weeks.
...
This Company Lets You Install Observational Beehives In Your Living Room
Not only will you see bees in action, you will also get to understand their crucial role in an urban setting!
The sad reality that we are facing today is the consistent decline in the bee population. Yes, this is true – and it has been that way for a long time already. Unfortunately, among the known causes of bee population decline are the loss of habitat and modern industrial farming methods.
If you think this is the least of your problems, then you certainly do not know a thing or two about nature. You see, bees are the ones responsible for pollinating most of the plants on the planet. And these plants, apparently, are the kinds that we human beings rely upon food. If not for these creatures, it is almost impossible for this cycle to happen. In order to encounter this nightmarish event, experts have come up with a couple of innovative solutions. BEEcosystem, in particular, has developed a system of wall-mounted observation hives, all of which can be easily expanded in a hexagonal, honeycomb style.
...
Six-Inch Long Centipede Cuddles With Hatchlings In Skin-Crawling Footage
Do you find this creepy or cute?
It's heartwarming to see videos of momma animals cuddling with their cute newborn babies. Most of the time, such an adorable sight would easily make our day bright. But will you still find it cute if the mom and baby -- or in this case, babies -- belong to the creepy-crawly species?
A Filipino real-estate agent managed to capture a video of a six-inch centipede embracing its 80 hatchlings. The video has since garnered millions of views and somehow confused netizens as to how they should feel about it.
...