Worried, Protective Dog Gets Accidentally Blown Up In The Face By A Firecracker
That could also be a child.
New Year's Eve is just a day away and most people usually welcome the New Year by lighting up firecrackers. It's already given that people should be extra cautious when dealing with firecrackers, especially if there are children and pets around. Otherwise, the situation could go bad, just like how it went for this poor dog.
Sale
Bestseller No. 1
A dog got accidentally blown up by firecracker after a man lit one up in their own backyard. The tragic and horrific scene was all caught on camera.
This man started to light a firecracker.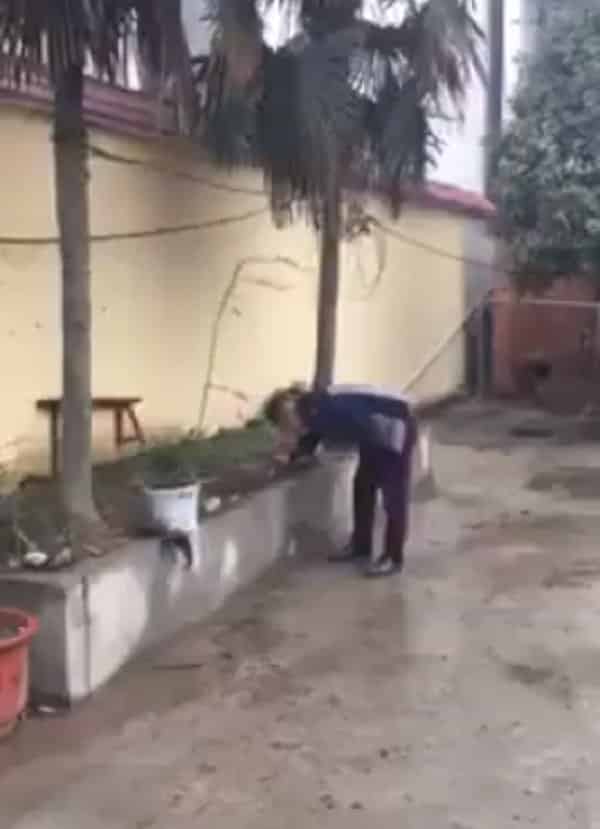 With this worried dog lurking from behind.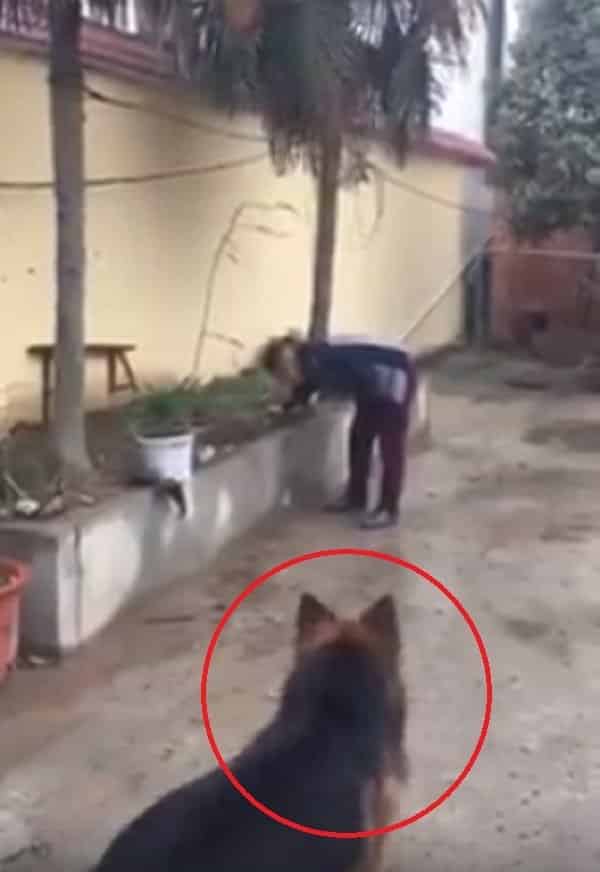 Once the man finished lighting up, the dog immediately ran towards the site where the firecracker was.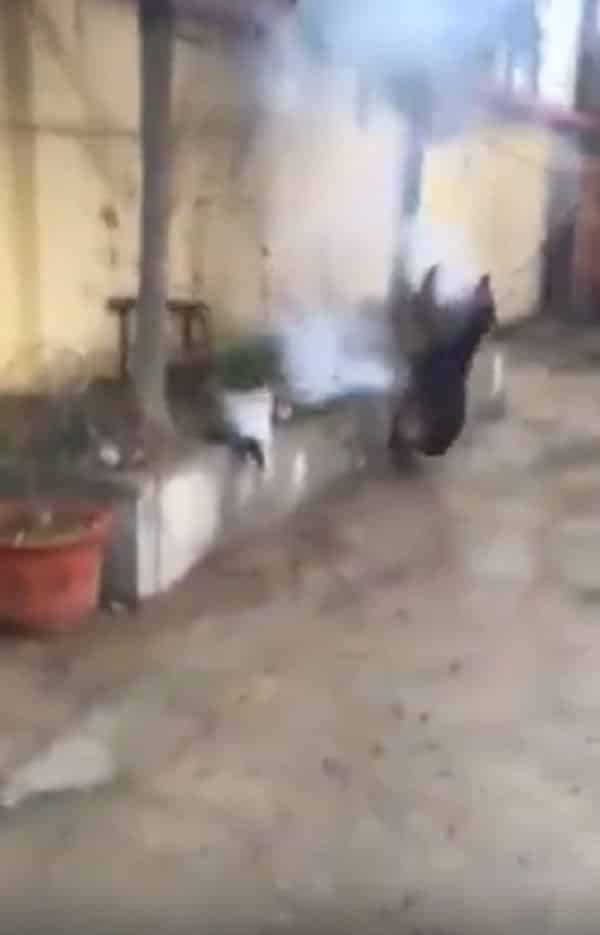 It is presumed that the dog in the video, which is a German Shepherd, may have had its protective instincts kicking in. Dogs are usually scared of fireworks but this one wasn't.
The moment the man finished off lighting the firecracker, the dog immediately went to the scene to check it out, only to have the firecracker blow up on its face. As tragic and graphic the scene may be, this should serve as a reminder to always be careful when it comes to handling firecrackers.
Sale
Bestseller No. 1
Dog Training Collar - Rechargeable Dog Shock Collar w/3 Training Modes, Beep, Vibration and Shock, 100% Waterproof Training Collar, Up to 1000Ft Remote Range, 0~99 Shock Levels Dog Training Set
3 TRAINING MODES TRAINING COLLAR - Dogcare Electronic Dog Training Collar provides 3 extremely efficient and safe training modes (beep, vibration and shock modes) for you to teach a dog basic obedience commands and solve an uncontrollable dog's behaviour problems
NO MORE ACCIDENTAL SHOCK ANYMORE - Have you ever feel sorry for the accidental shock to your dog caused by your misoperation? Now with the Dogcare Remote Dog Shock Collar, no more accidental shock would happen to your dog. The security keypad lock prevent any misoperation on the remote. Feel free to carry the remote without worrying about the accidental shock
9 CHANNELS MAXIMUM CONTROL - Unlike other training collar for maximum 2 dogs training. Dogcare Dog Training Collar supports maximum 9 dogs training with only 1 remote transmitter. If you have more than 2 dogs in your house, Dogcare training shock collar would be the perfect option for you
0~99 STATIC LEVEL ADJUSTABLE FOR ALL SIZE DOGS - Do you fear to hurt your dog in Shock Mode? Dogcare Dog Training Collar offers adjustable 0~99 static level for you. You can adjust the accurate static level for your dog. Also this dog training shock collar is size adjustable. Perfect for all size dogs(15lbs~100lbs)
UP TO 330 YARDS REMOTE RANGE & LONG BATTERY TIME - Wireless control for up to 330 yards remote range. Feel easy to train your dog with Dogcare Electronic Dog Training Collar in the park or backyard. Long battery life ensure you an effective dog training
Before lighting one for this New Year, always check your surroundings and make sure that the coast is clear. This is extremely important to keep in mind especially if you have kids and pets who can be curious of most things.Being careless around firecrackers will obviously result in injury – and in the case of the dog in the video, death of a beloved pet. What happened to that poor dog could happen to a child as well. Watch the video below.
WARNING: GRAPHIC video ahead. Viewer discretion is advised.

Like
on Facebook
Share this story to remind people about safety practices when lighting up firecrackers.
Marsupial Presumed to Be Extinct for Over 100 Years Recently Found in Parts of Australia
Researchers hope it would find a mate so it can reproduce.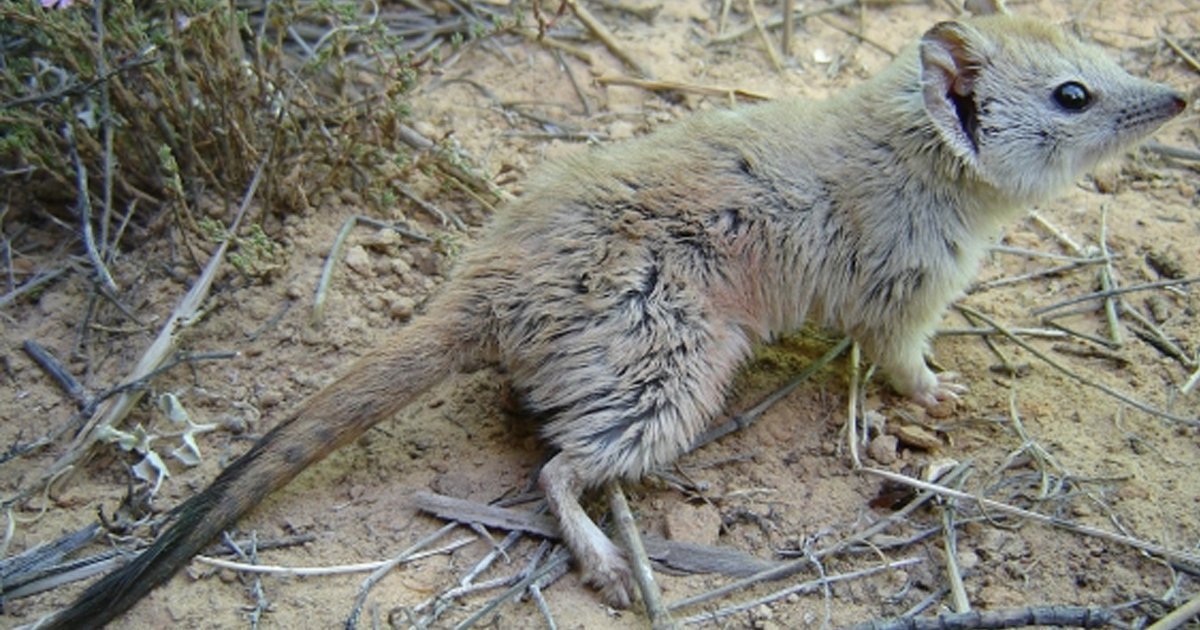 The crest-tailed mulgara, a tiny marsupial thought to be extinct for more than 100 years in the Australian state of New South Wales, was recently found. Researchers from the University of New South Wales (UNSW), who were working on a project called Wild Deserts to restore and promote desert ecosystems, made the discovery at the Sturt National Park near Tibooburra.
The discovery is a welcome development as researchers are looking to reintroduce mammal species into the Sturt National Park. Such creatures have not been seen in the area for 90 years.
The tiny marsupial, a pocket-sized predator, is a carnivore that feeds on invertebrates, lizards, and small mammals.
New Species of Spider That Emerges Only at Low Tide Has Been Named After Bob Marley
Researchers got their inspiration from Marley's hit 1973 song "High Tide or Low Tide."
A new type of spider was discovered in Queensland in 2009. It emerges only during low tide in Australia; the sea along the coast of Queensland revealed a score of water-adapted spiders when the waters recede.
This species of marine spider was recently named Bob Marley - yes, after the reggae legend himself. Researchers got their inspiration from Marley's hit 1973 song "High Tide or Low Tide."
Listed scientifically as Desis bobmarleyi, the Bob Marley intertidal spider has adapted to the underwater life by hiding during high tide.
Here Are The 14 Winners of This Year's Comedy Wildlife Photography
They are just as wild and funny as anyone would expect.
A new year is on its way, and it is only understandable for people to look back at the things that happened. While some moments are deemed sad, others are worth being proud of. And, oh, let us not forget the funny ones!
Speaking of funny ones, we here at Elite Readers decided it is time to round up the funniest photos of the year. The only catch, however, is that we are about to feature the wildlife. Interestingly, there is an actual competition for this sort of thing. It is even meant to spread awareness about wildlife conservation, and it is called Comedy Wildlife Photography.
Photographer Paul Joynson-Hicks, one of the founders of the competition, was quoted saying: