Mother Gives Birth To 'Mermaid' Baby Leaving Doctors Astonished
The mother admitted that she never had any scans during her pregnancy.
India had its second-ever 'mermaid' baby born with both the legs fused together. Sadly, the baby died just four hours after birth.
Mushuka Bibi, a 23-year-old woman from Kolkata, India, gave birth to a real-life mermaid baby, leaving doctors astonished.
The doctors were not able to identify the sex of the baby because of fused legs and an underdeveloped pelvis.
The case is the world's fifth case of a condition called Mermaid syndrome or Sirenomelia, a genetic condition that affects only one in every 60,000 to 100,000 births.
During Bibi's pregnancy, she could not afford to have prenatal checkups and scans. Due to this, she has no idea that her baby had a genetic deformity. In fact, she only learned about the baby's condition when she gave birth.
A child specialist at the Chittaranjan Deva Sadan Hospital, Dr. Sudip Saha, said:
"I had never seen such a baby before. It is the first case of Sirenomelia in the state and second in the country. The baby had a normal formation in upper part of the body but below the waist, its legs were fused together. The lower part was not developed completely."
Mermaid syndrome or Sirenomelia is an extremely rare genetic condition wherein the baby is born with anomalies in the lower limbs and lower part of the spine.
The infants born with the condition may have partial or complete leg fusion.
However, it would be dangerous for the baby to have this condition since aside from the fusion of the legs, the baby may have abnormalities in the gastrointestinal system, lumbosacral area, and genitourinary tract.
The condition is potentially-fatal because there are accompanying conditions such as spina bifida, an imperforate anus and heart problems.
Dr. Saha added:
"The parents are a labor couple and had not sought proper medication during pregnancy due to lack of money. Lack of proper nutrition and improper blood circulation to the baby from the mother can create this kind of abnormality in the fetus. Unfortunately, such babies do not survive."
Watch how doctors treat baby born with "mermaid syndrome":
Like
on Facebook
16 Hilarious Photos of Jealous People Caught On Camera At The Wrong Moment
Jealousy is a disease. Try your best not to catch it.
At some point in our lives, we become green with envy around people who have things that we desire most. Some of us may be great at hiding our emotions, while others put themselves out there and show it to the world. There are also those who try to keep their feelings of jealousy to themselves, but somehow, their facial expressions give it away and they're caught on camera.
These jealous people just happen to be spotted sporting the green with envy look at the wrong moment. The result is a hilarious set of photos that should remind each and everyone that this could happen to any of us.
#1. Those guys wish they were in his shoes.
China Faces New and Unlikely Enemy Attacking Its Naval Assets – Jellyfish Swarms!
Scientists and engineers are getting involved.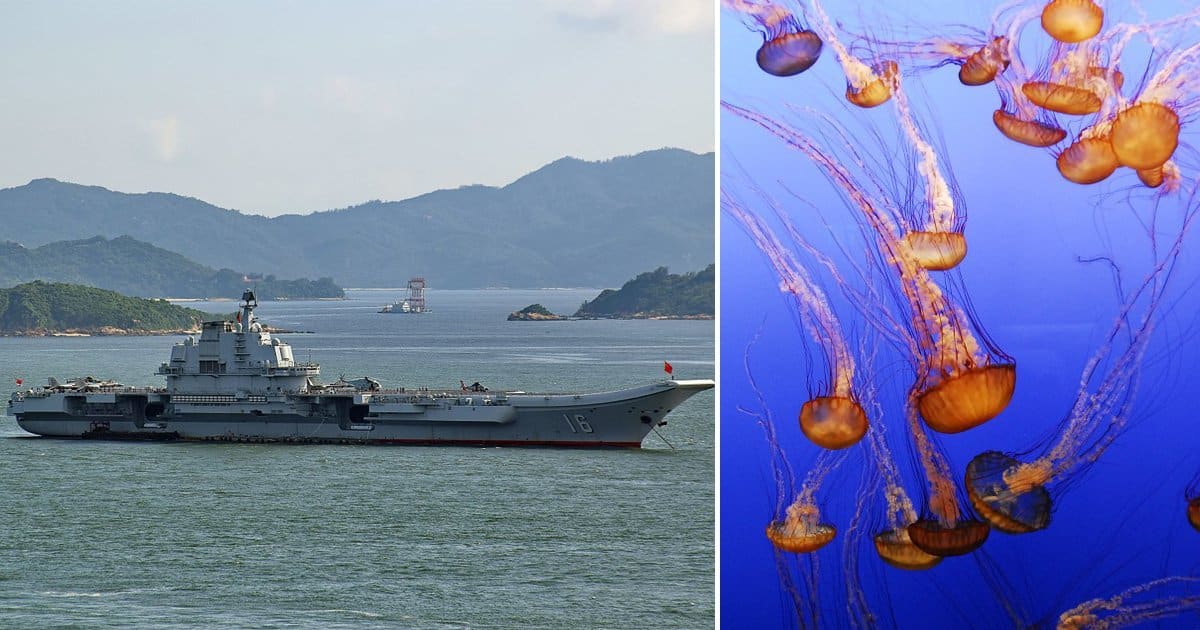 One of the world's most powerful nations has met its match in the form of a brainless invertebrate. Chinese naval forces are facing an unlikely enemy: the jellyfish.
Swarms of jellyfish have been attacking China's aircraft carriers, getting into naval propulsion systems, shutting down ships, and overheating engines - and it's partly the Chinese's fault. No thanks to their overfishing, particularly of shark fisheries, the global jellyfish population has grown exponentially.
Jellyfish swarms have moved engineers and scientists in China to think of ways to deal with the problem.
24 Funny Photos Taken Right Before Disaster Happened
I definitely can't wait to see what happens next!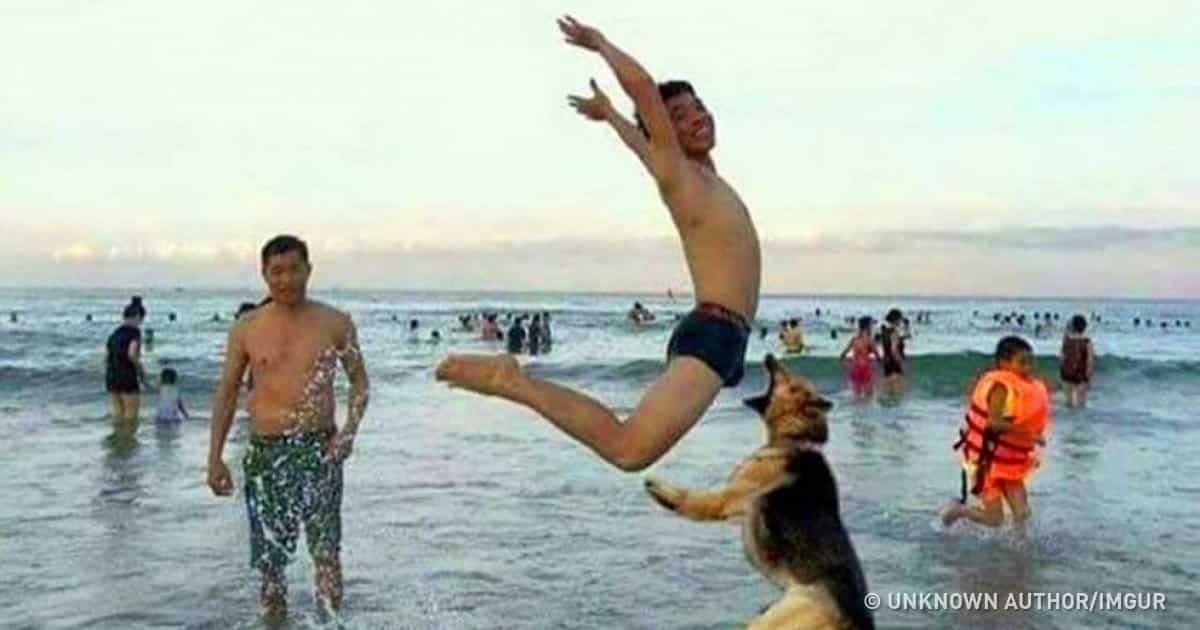 Thanks to modern cameras and smartphones, capturing happy moments can now be done quickly and easily. Throw in the convenience of social media in the mix and you've got immediate audience right at your fingertips. In mere seconds, friends and family members both near and far can see and react to your pictures.
The obvious downside of technology in this aspect, of course, is that aside from happy memories, even the most embarrassing ones are often caught on camera and broadcasted on the internet.
Case in point, this compilation of photos below show us some pretty memorable moments taken just a few seconds before tragedies happened. They're downright hilarious, to say the least, and, yes, very embarrassing for the people involved!