Japanese Turn to Drones to Stop Employees from Working Overtime
Is this really the solution though?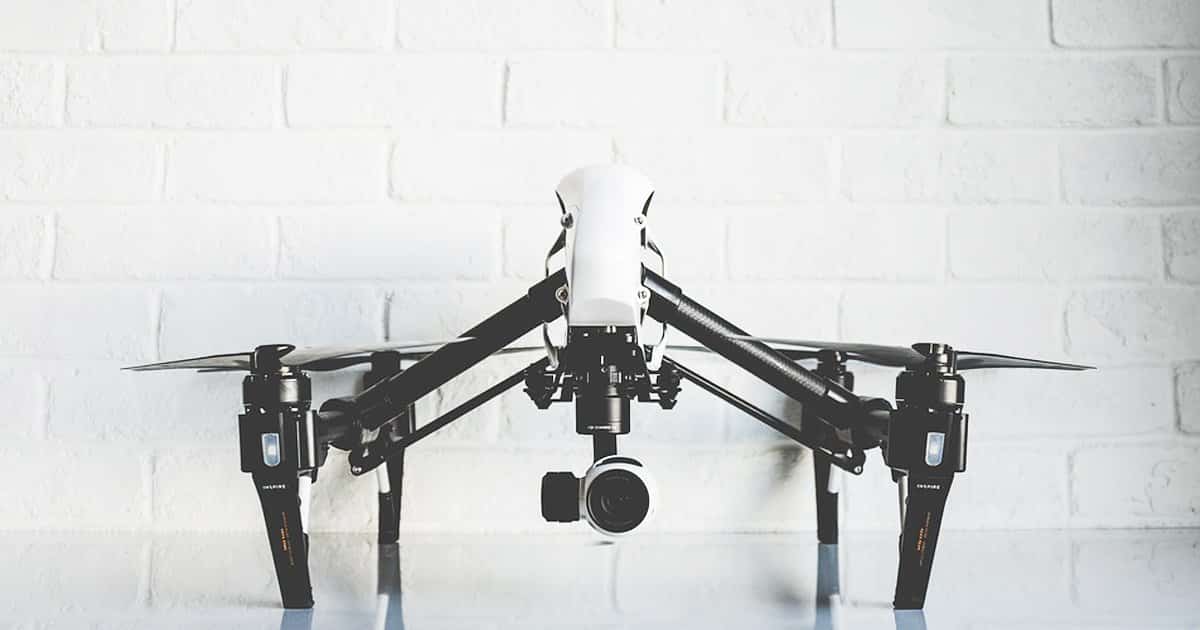 The Japanese are known for many great things, but they're quite infamous for overworked employees that are sometimes driven to their death. Reports say that a quarter of Japanese companies have employees that clock in more than 80 hours of overtime work a month. Death by overwork is so common in Japan that they have a direct translation of it: "karoshi."
But the Japanese are also known for their knack at finding solutions to problems. For this particular issue, the Japanese are turning to drones.
Taisei, a Japanese office security and cleaning firm, is offering a solution to the problem.
The company is reportedly planning to test drones programmed to drive home employees that insist on staying late in their offices. The idea seems simple enough: flying drones through offices after work hours and blasting loud music (the Scottish tune "Auld Lang Syne," to be specific) to those who linger, in the hopes of driving them out their workstations.
Some say that drones are not the real solution to the problem.
According to BBC, the real problem that needs to be solved lies in the Japanese workplace culture, where employees are pressured to perform at an untenable level.
Japanese companies have been known to create a highly competitive work environment with cutthroat competition among employees.
Driving home employees also doesn't guarantee they won't be working elsewhere the rest of the night. With today's technology, workers can easily continue their work at home.
In Japan, the concept of work-life balance is not the norm. Therefore, there needs to be an approach that will solve the problem from its deep roots. Seijiro Takeshita, professor of management and information at the University of Shizuoka, told the BBC:
"Will this help? The short answer is: no. It's a pretty silly thing and companies are doing this just because they have to be seen to be doing something on the problem.

"Creating awareness is of course very important – but this is almost a hoax in my opinion."
What do you think of this solution? Do you agree or disagree with it? Let us know your thoughts in the comments section.
Millions of Baby Milk Products Recalled Due To Fears Of Salmonella Contamination
Infants have fallen ill and now the recall involves "several million" products distributed in many countries.
Lactalis, a French baby milk formula maker, has recently made headlines after they ordered a worldwide recall of their baby milk powder products due to fears of salmonella contamination.
According to reports, 26 infants in France have become sick early this month as confirmed by health officials. The recall covers "millions of baby milk powder products marketed globally under the Milumel, Picot and Celi brands," the Daily Mail reported.
The threat covers millions of baby milk products distributed in several countries.
Father Wants Justice For Daughter Who Died of Dengue After Dengvaxia Vaccine
"My daughter would still alive if she wasn't vaccinated," the father lamented.
We've recently heard the controversy regarding the Dengvaxia vaccine. Hailed as the world's first vaccine against dengue, French pharmaceutical Sanofi Pasteur came up with the revolutionary vaccine.
Eventually, however, the manufacturer admitted that Dengvaxia may pose harmful effects. This is where a huge problem lies since over 700,000 children have already been vaccinated in the Philippines alone – and netizens are understandably outraged about it.
Now a Filipino father has recently surfaced, saying his daughter died of severe dengue after being given the said vaccine.
Bullies Who Drove Teen To Commit Suicide Are Now Tormenting Her Grieving Parents
The parents are now getting a taste of what their daughter had been through.
Bullying continues to be a serious issue for kids and teens, especially now that the Internet has become a tool that bullies can use. These bullies have somehow become even more heartless as they not only target their victims but also their parents. The Avilas can attest to that.
The Avilas had to deal with the difficulty of losing their 13-year-old girl, Rosalie, to bullies. The young girl had been made fun of for two years that one day she decided she had enough and attempted to take her own life. Frank and Charlene Avila of Loma Linda, California not only had to deal with the heartbreak of Rosalie's death, but are also facing the bullies themselves.
Rosalie hanged herself in her bedroom last week after suffering from bullying for years.