55 Funny Photos Taken at the Right Place at the Right Time
I'm telling you: #3 is freaking hilarious!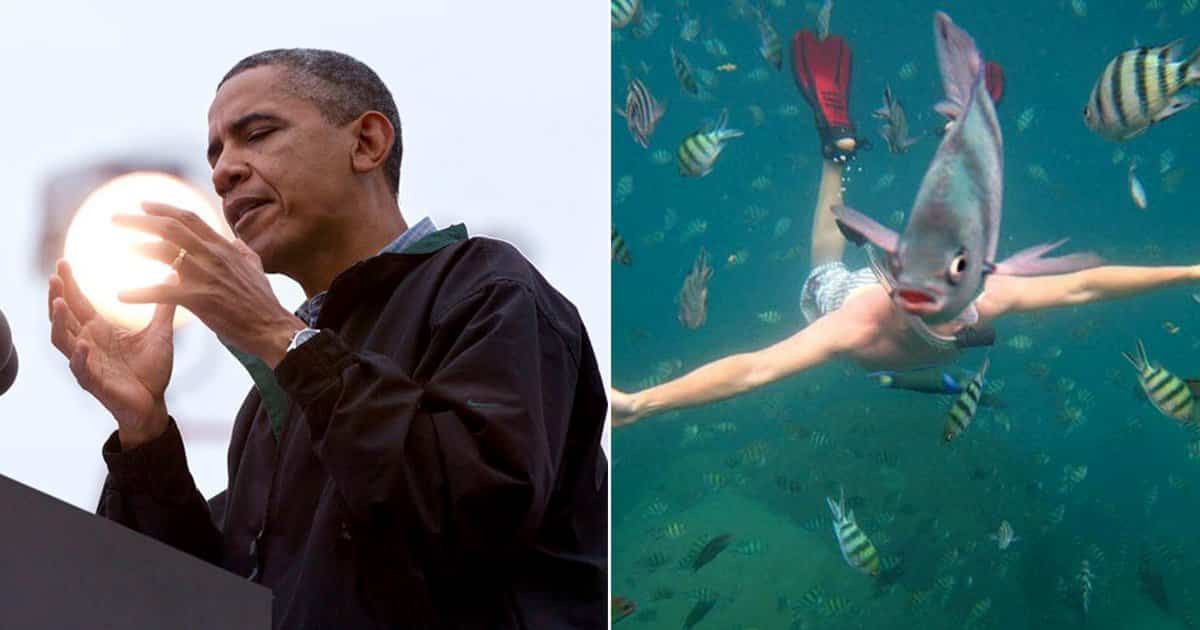 As the famous saying goes, "pictures paint a thousand words." And this is especially true nowadays, as you will usually find it hard to determine if an image is fake or not. Well, this is thanks to digital image software such as Photoshop. You just never know if what you are seeing is true.
Apparently though, not all mind-blowing images are Photoshopped. Some of them can be products of accuracy and timing. You know, the kind of stuff where you are at the right place at the right time. Heck, it is even safe to say that no amount of Photoshop tricks can beat them.
This is exactly what this list is all about. We here at Elite Readers thought of sharing to you a couple of perfectly timed photos. And believe us, some of them are just too hilarious. We guarantee you smiles and laughs.
So, yeah, let us go straight to the goal. Here are they!
#1.
#2.
#3.
#4.
#5.
#6.
#7.
#8.
#9.
#10.
#11.
#12.
#13.
#14.
#15.
#16.
#17.
#18.
#19.
#20.
#21.
#22.
#23.
#24.
#25.
#26.
#27.
#28.
#29.
#30.
#31.
#32.
#33.
#34.
#35.
#36.
#37.
#38.
#39.
#40.
#41.
#42.
#43.
#44.
#45.
#46.
#47.
#48.
#49.
#50.
#51.
#52.
#53.
#54.
#55.
We are pretty sure you will agree that these photos are sick and, of course, funny. We also think you have some photos of such that you want to share. And if you do, why not go ahead and share them to us. You can do it in the comments below!
14 Offensive Teacups You Can Use To Insult Your Guests With Class
I badly need these for some people I know!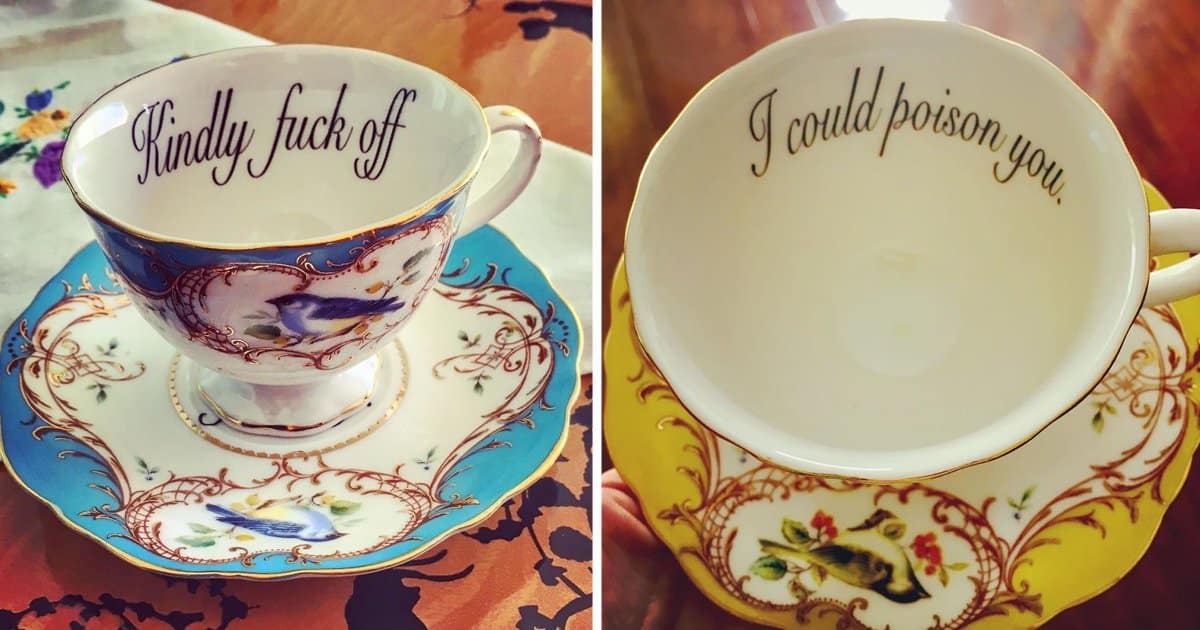 They look delicate and classy and yet it's actually a big insult when someone decides to use them to serve your beverage. These teacups are definitely not your grandmother's old-fashioned ones – and they are not recommended for the faint of heart.
Created by Miss Havisham, these unique teacups are "for the lady who speaks her mind." The tableware collection is indeed absolutely funny as they are vulgar – with phrases such as "Kindly f**k off," "I could poison you," and many others.
Melissa Johnson, the brains behind Miss Havisham, shared:
28 Funny Photos of Cool Parents Taking Things Easy In Parenting
No. 9 is epic!
Being a parent is a big responsibility to take on since you'll be making sure that your kid grows up to become decent human beings. But let's not forget that parents are humans and they are not perfect. They still make a lot of mistakes and many continue to learn how to become a better parent each day.
For some parents, though, they have accepted the fact that there are things that they can't control. These are cool parents who are taking things easy as they always find a solution to every mistake made. The result is hilarious and, at the same time, clever. Check out the photos.
#1. Clever solution to the absence of a hair tie.
29 Funny Yet Creative Solutions to Everyday Problems
If it works, then it is not stupid!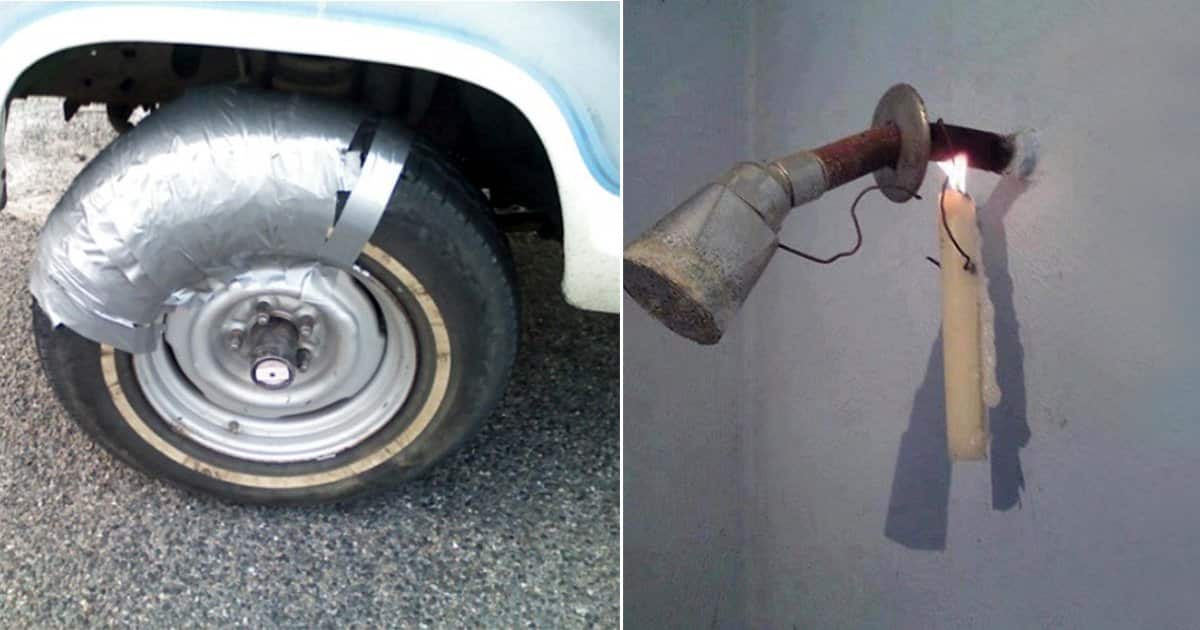 I think we can all agree that "desperate times call for desperate measures." Sometimes, we come to a point in our lives where we just have to be creative and practical in dealing with our problems. They may not be the best of solutions, but they're still important to do in one way or another.
This compilation is exactly what it means for the aforementioned quote. And if you think "tape is the only solution to all," then you are right. Without further ado, here are the very people who resolved things using their wit.
#1. For starters...