Daughter Furious At Her Mother Who Shamed Her Online For Her Messy Bedroom
Who do you think is wrong in this?
While we all agree that untidiness is definitely a bad trait for any person to have, is it really a good idea to shame someone about it? This is a topic that has actually divided many over a recent viral post on social media.
Apparently, one mother had enough of her daughter's messy bedroom and so she decided to do something about it – and she thought shaming her daughter online would be an appropriate solution. Now her daughter is furious about her mother's action and have been calling her out for it.
24-year-old Amy has been shamed by her own mother on social media for her disorganized room.
"How would you feel if you built this room for your daughter and she treated it like this? She's 24 by the way," her mother wrote online.
Eventually, Amy tried clearing her name, claiming her room isnt usually messy.
In a DailyMail interview, she defended:
"I'm extremely pissed off.

"The past few weeks I have been down so I do the bare minimum of what she asks.

"That's the worst it's been in months."
Amy, who works as a hair dresser and a dog trainer, has a room separate from their family home.
She says she pays weekly rent for the space and still does house work.
"I was going to clean after I volunteered and if she waited four hours I would have started it," she added.
She, however, admitted that she only does washing on a weekly basis. "The clothes live on the floor … usually the little couch is full of clean clothes and I never make my bed," said Amy.
Her mother encouraged her to check out what people had to say about her messy room. Amy shared:
"She told me to read the comments and have a good look at myself.

"Some people are correct and reasonable.

"I don't mind if [mum] wants to do a house inspection once a month … it's my room not in the main house."
Amy lives near her family and with her pet dog Wally for mental health support.
Do you think tough love is better than an old-fashioned heart-to-heart talk in this case?
Let us know what you think in the comment section below!
Keaton Jones' Father Was Abusive and Is Reportedly a Jailed White Supremacist
The plot thickens.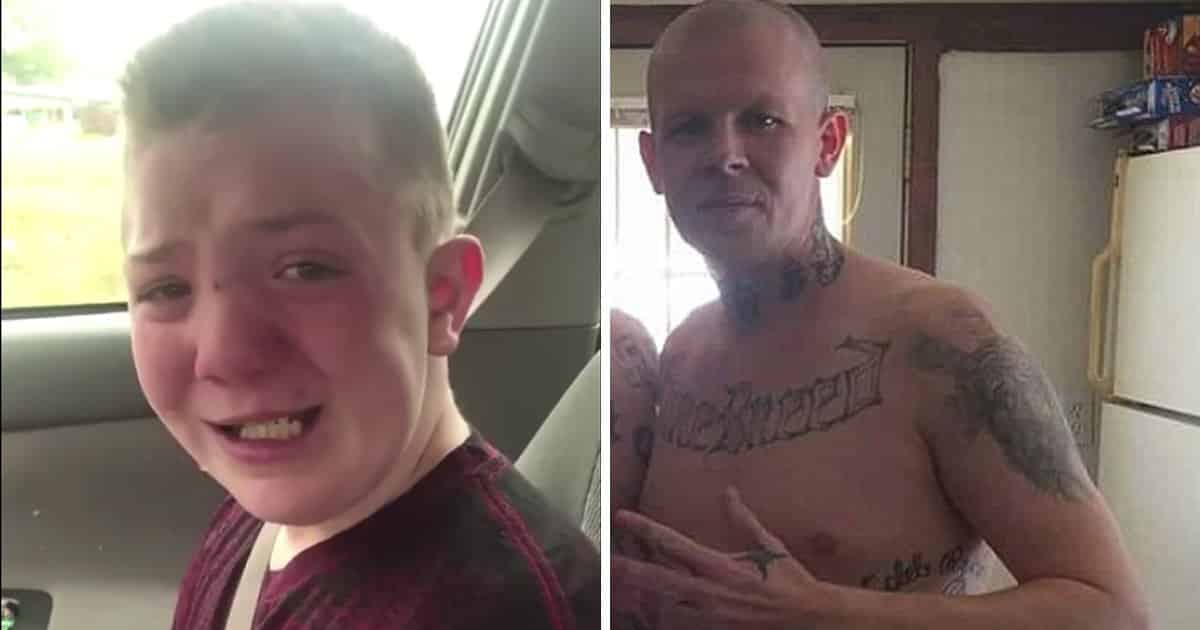 Keaton Jones' story has been a roller coaster ride. It started with a viral video of the boy that got everybody on the Internet--famous celebrities like Justin Bieber, Demi Lovato, Hailee Steinfeld, Mark Ruffalo, Katy Perry, and Chris Evans included--showing support for Keaton and condemning bullying.
The video was filmed and shared by Keaton's mother, Kimberly Jones, and it shows the child crying and asking his bullies to stop harassing him. The world was moved by Keaton's words:
"Just out of curiosity, why do they bully? What's the point of it? Why do you find joy in taking innocent people and finding a way to be mean to them? It's not okay."
Three-Year-Old Girl's Bizarre Condition Never Lets Her Sleep In Her Entire Life
A three-year-old girl has a problem getting sleep at night. Find out about her unique condition and how they are trying to resolve it.
Sleep is an essential type of rest that children need. A lot of body and brain development require complete rest, which is possible only through a good night's sleep. However, a three-year-old girl can't seem to fall asleep and her parents are seriously concerned.
Jessica seems normal by the day. She plays, socializes, laughs and eats just like any other kid. But when darkness breaks in, the little girl's "different" side takes over.
Meet Jessica, the girl who can't sleep.
MMA Fighter Calls Viral Keaton Jones Video A Scam After Celebrities Expressed Support
An MMA fighter and some other public figures call the viral video of the sobbing boy pleading to stop bullying a scam. Find out why.
A heartbreaking video of a middle school student named Keaton Jones has spread like wildfire on social media. The young boy was in tears as he talked about his tormenting experience as a bully victim in school. While the video was initially taken as an eye-opening message on one of the biggest issues faced by many kids today, it has now been shrouded in scandal with several people claiming Keaton is simply used as a tool for a big scam.
A couple of days ago, the world came to know the boy who pleaded bullies to stop criticizing him through a video that his mother, Kimberly, posted on Facebook. He asked, while sobbing, "Just out of curiosity, why do they bully?" He continued to share his disappointment asking, "What's the point of it? Why do you find joy in taking innocent people and finding a way to be mean to them? It's not okay".
A video of Keaton Jones pleading for bullies to stop harassing him has gone viral on Facebook.