Aboriginal Man Travels 2,000 Miles To Attend His Granddaughter's Graduation
He's one proud grandfather!
Graduations are among life's most important milestones and so it deserves to be witnessed by loved ones. Such this the case with Gali Yalkarriwuy Gurruwiwi who made it a point to appear at the occasion when his granddaughter finally finished schooling.
The aboriginal elder traveled over 2,000 miles from a remote island in Arnhem Land to the Worawa Aboriginal College in Healesville, north-east of Melbourne, Australia where Sasha, his granddaughter, is set to graduate from year 10.
He's one proud grandfather indeed!
In an ABC feature, Gali said:
"I am proud of my grandchildren, Sasha and Alicia, I am proud that this college was taken care of and that they got a good education."
The article further tells us that the old man went to the ceremony "despite feeling unwell on the morning".
Gali is a Yolngu Mala leader, known as the Morning Star dancer. He does not know his exact age.
With two of his granddaughters, Gali performed a special traditional dance called Lunggurrma, which means "north wind".
Sasha shared:
"When visitors come to Elcho Island my grandfather always dances, and all the grandchildren dance with him.

"I always love to dance with my grandparents.

"This was a bit unique."
Sasha is proud not only of her achievement but also of her culture.
She added:
"I love hunting, looking for oysters and fishing and looking for mangrove worms and dancing traditional, we call it bunggul, that's what I miss, and telling stories around the campfire.

"I speak three Indigenous languages.

"Going to a boarding school like this, I learnt new Indigenous languages and cultures from different communities as well."
Sasha hopes to complete year 11 and 12 at the Clontarf Aboriginal College. She hopes to work as a nurse someday. As she further said:
"I would still love to practice culture and teach people my culture. I also want to be a role model to younger girls and show them that they can do something with their lives and be happy."
Watch the traditional dance performance here:
Like
on Facebook
After 17 Years, Pilot Surprises Homecoming Parents By Flying Their Plane
Reunion stories are always tearjerking. These are something that we all want to witness, particularly if they involve families who have been apart for many years.
In a Facebook post that recently went viral, a Philippine Airlines pilot flew his OFW parents home for Christmas, for the first time, after being apart for 17 years Christmasses.
Juan Paulo Fermin has not spent Christmas with his parents for many years.
18 Heartwarming Photos That Will Make You Believe In Humanity Again
These images will brighten your day!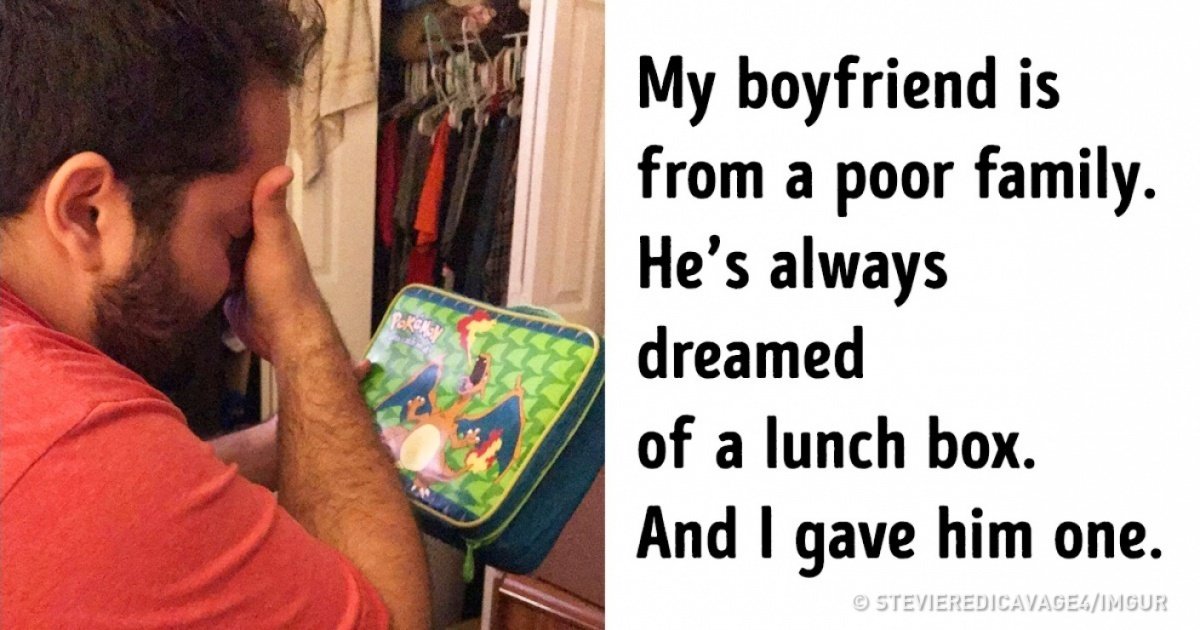 When you watch the news, it's really extremely easy to get disappointed with human beings. Crimes, corruption, and everything else in between have become so rampant to the point that most of us couldn't help but feel bad about the state of the world and life, in general.
That's why it is always refreshing when we hear about positive things happening these days. It reminds us that, yes, there are still a lot of good people out there. These small moments definitely restore our faith in humanity, so to speak, and we really need more goodness out there.
With this in mind, allow us to share with you 18 heartwarming images that will surely give you positive vibes. If you're feeling like this world is becoming hopeless and dark, may these photos shed some hope and light. And hopefully, these shining examples will likewise inspire us all to be a little kinder with others.
Touching Thai Commercial Sends Strong Message About Social Media Mob Mentality
We all need to watch this.
The Internet has become a dangerous place. What was once used as a source of information and a fun way to connect with people has turned into a platform for online bullying and trial by publicity. Feel-good posts, while still a hit to many, are nothing compared to viral accounts of individuals going berserk or getting caught in other unpleasant situations.
We need not remind you that, today, you better be careful with what you do or say in public because you never know when someone might just snap a photo or record a video of you during one of your most unguarded moments. Mob mentality in social media, after all, can be lethal - so lethal it can cause victims of cyberbullying depression or, worse, suicide.
One Thai commercial aims to send a strong message about social media herd mentality.