50 Cent Forgot He Sold Albums For Bitcoin, His Stash is Now Worth $8 Million
He left his account untouched for years – until now!
In 2014, popular rapper 50 Cent allowed people to buy Animal Ambition, his then new album, using bitcoin. He has since left that account untouched and, much to his surprise, he recently found out that he has amassed millions because of it.
According to reports, a single bitcoin back in 2014 was only worth $662 and fans were able to buy 50 Cent's music for a fraction of the amount. All in all, he made more than $400,000 from album sales. Bitcoin's value has since skyrocketed and has went as much as $17,000 just this month.
50 Cent found out he now has $8.5 million worth of bitcoins in his account.
In fact, he even posted about it on social media. As the rapper recently shared on Instagram and Twitter:
"Not bad for a kid from South Side, I'm so proud of me."
"Ima keep it real, I forgot I did that sh*t lol," the artist also added.
This, of course, doesn't automatically mean that everyone should hop on the cryptocurrency craze without thinking.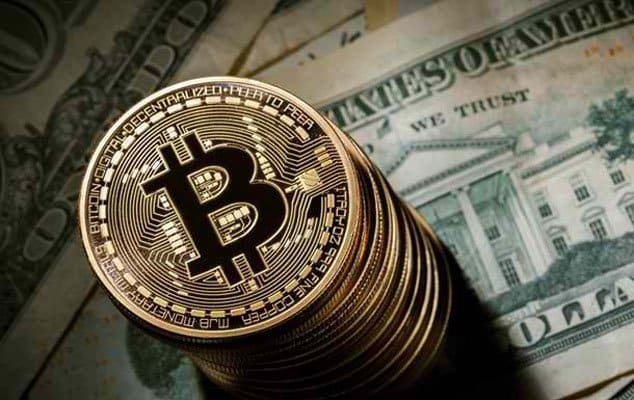 It's still best to study more about it before giving it a shot.
"The price of Bitcoin, which is widely believed to be the strongest and most stable of all the made-up measurements of money, has dropped below $12,000.

"Just days ago, Bitcoin was a burgeoning pot of gold as tangible as the leprechauns who wait at the end of the rainbow, rising towards a $20,000 value per coin.

"Yet last week, it fell more than 10 per cent, meaning its total drop in the past month equates to about 40 per cent.

"The drop came amid suggestions from South Korean officials who want to look at imposing new regulations on the currency.

"Finance minister Kim Dong-yeon said the country might ban trading in the currencies entirely, pending a government review."
That Time Buzz Aldrin Punched A Moon Landing Conspiracy Theorist In The Face
After calling him a liar and a coward, Aldrin, without hesitation, punches the moon landing denier right in the face.
It has been nearly half a century since NASA's Apollo 11 landed on the moon. Still, a lot of people refuse to believe it. That it was merely a hoax that America put up in order to show excellence and superiority during the birth of space explorations. And one of these conspiracy theorists is none other than the infamous Bart Sibrel.
Apparently, for Sibrel, his claims were not taken lightly by Buzz Aldrin, the second guy next to Neil Armstrong to step on the moon's surface. Sibrel was caught in a footage, asking Aldrin to swear on the Bible and reveal the truth.
Sibrel (black) can be seen harassing Aldrin (blue), asking the latter to swear on the Bible.
Meghan Markle's Three Rings Reveal A Deep, Interesting Meaning
Meghan Markle's rings are catching attention.
Meghan Markle has been in the spotlight since news of her dating British royal Prince Harry broke out but even more so when she got engaged to him recently. Now, all eyes continue to be on her, especially on her choices of jewelry - particularly those three rings spotted on her right hand. What could it mean?
The 36-year-old actress visited Brixton yesterday and photos of her revealed she's wearing thing gold rings, one each on her right thumb, the index finger and ring finger. Experts in palm reading have shared what those say about her personality.
Meghan Markle has been receiving a lot of attention lately.
Brad Pitt Places $120,000 Bid To See Special 'Game Of Thrones' Episode With Emilia Clarke
Brad Pitt just placed a bid to have a date with the Mother of Dragons.
In an A-list charity auction last Saturday, Hollywood actor Brad Pitt placed a $120,000-bid to watch an episode of HBO's top-rating fantasy series, "Game of Thrones," with one of the show's lead stars, Emilia Clarke. Although the amount he offered was massive, he was apparently outbid by another auction-goer who closed the bid at $160,000.
Sean Penn's yearly charity event went down last weekend At the Milk Studios in Los Angeles to benefit Haiti. Famous Hollywood stars were present during the event as one of the night's main item for auction was an exclusive "GOT" episode preview experience with Emilia Clarke, who plays the character of Daenerys Targaryen. Kit Harington who, plays Jon Snow of the same TV series was also present but was missing in action during the start of the "GOT" bid.
Brad Pitt just placed a bid of $120,000 in an auction to watch a "Game of Thrones" episode with Emilia Clarke.