After 17 Years, Pilot Surprises Homecoming Parents By Flying Their Plane
Reunion stories are always tearjerking. These are something that we all want to witness, particularly if they involve families who have been apart for many years.
In a Facebook post that recently went viral, a Philippine Airlines pilot flew his OFW parents home for Christmas, for the first time, after being apart for 17 years Christmasses.
Juan Paulo Fermin has not spent Christmas with his parents for many years.
He posted a heartwarming video, which was shared thousands of times on Facebook, showing a dream come true – flying his parents home. Juan Paulo always wanted to be a pilot and it became true, thanks to the help of his parents who worked in Bermuda almost all of his life.
Though his parents came home every three years, they have not spent Christmas for about 17 years already (but he said 16 in his post), not until now. So, a month prior to the emotional meeting, Fermin found out that his parents would take a Philippine Airlines flight home to spend Christmas in the Philippines. He was with Philippine Airlines as a pilot for nine months already.
He took the opportunity to fly the airplane where his parents would board. He switched schedules with his colleague so he could stay in the cockpit on his parents' flight. He was the second officer of the flight.
The emotional encounter and reunion took place during the two-hour layover in Canada.
Fermin said:
"While walking to meet them, I was nervous, excited, and happy. Surprises aren't really my thing."
The video shows Fermin holding a bouquet of flowers at his back as he walks along the aisle.
His mother then saw him and shouted, "Anak!", which means "child or son" in Filipino. They hugged each other and it was touching.

Fermin said in his
viral post
:
"It's interesting how dreams take form – like when a sick loved one prompts a young man to become a doctor, or being with kids who haven't had the chance to read and write inspires one to teach; as a child, to me it was pretty simple: I wanted to fly my parents home."
"Today, after 16 Christmases apart – and unknown to my parents, I was actually part of the crew that was flying them home for Christmas."
"It's been a wonderful year for me – a year of dreams turning into reality, and this is definitely the cherry on top. Thank you, Philippine Airlines, for this amazing opportunity."
"Have a merry Christmas, everyone."
Fermin said his mother had to leave him when he was just 8 years old to marry his stepfather. His parents lived in Bermuda and the last time they went home was five years ago.
Watch the emotional reunion below:
18 Heartwarming Photos That Will Make You Believe In Humanity Again
These images will brighten your day!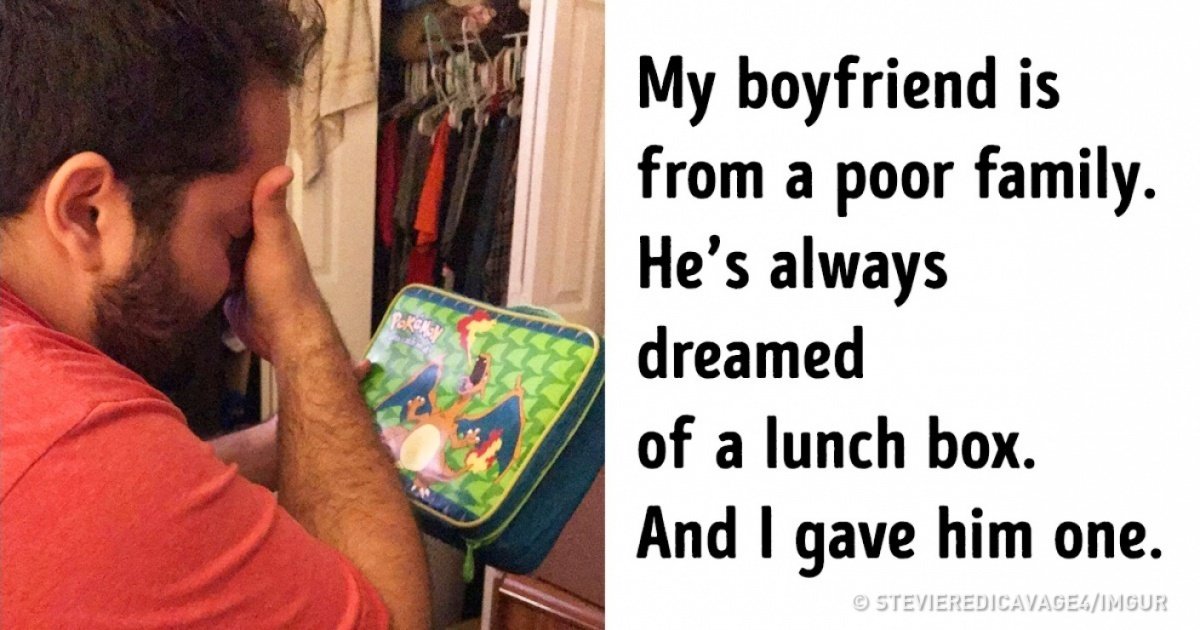 When you watch the news, it's really extremely easy to get disappointed with human beings. Crimes, corruption, and everything else in between have become so rampant to the point that most of us couldn't help but feel bad about the state of the world and life, in general.
That's why it is always refreshing when we hear about positive things happening these days. It reminds us that, yes, there are still a lot of good people out there. These small moments definitely restore our faith in humanity, so to speak, and we really need more goodness out there.
With this in mind, allow us to share with you 18 heartwarming images that will surely give you positive vibes. If you're feeling like this world is becoming hopeless and dark, may these photos shed some hope and light. And hopefully, these shining examples will likewise inspire us all to be a little kinder with others.
Touching Thai Commercial Sends Strong Message About Social Media Mob Mentality
We all need to watch this.
The Internet has become a dangerous place. What was once used as a source of information and a fun way to connect with people has turned into a platform for online bullying and trial by publicity. Feel-good posts, while still a hit to many, are nothing compared to viral accounts of individuals going berserk or getting caught in other unpleasant situations.
We need not remind you that, today, you better be careful with what you do or say in public because you never know when someone might just snap a photo or record a video of you during one of your most unguarded moments. Mob mentality in social media, after all, can be lethal - so lethal it can cause victims of cyberbullying depression or, worse, suicide.
One Thai commercial aims to send a strong message about social media herd mentality.
Amazing New Mom Completes College Exam While Laboring In A Hospital Bed
She never thought of dropping out when she learned she was pregnant.
A lot of ladies who get pregnant while still attending school give up on their studies to stay at home and focus on building their own families. This new mother is different, though, and she even took multi-tasking to a whole new level.
Nayzia Thomas is yet to finish psychology at Country Community College in Kansas when she found out that a baby's on the way. Despite learning about her pregnancy, she never once thought of dropping out and she continued attending classes up until her 39th week of pregnancy.
Being a new mom didn't stop this woman from finishing her studies.