Marsupial Presumed to Be Extinct for Over 100 Years Recently Found in Parts of Australia
Researchers hope it would find a mate so it can reproduce.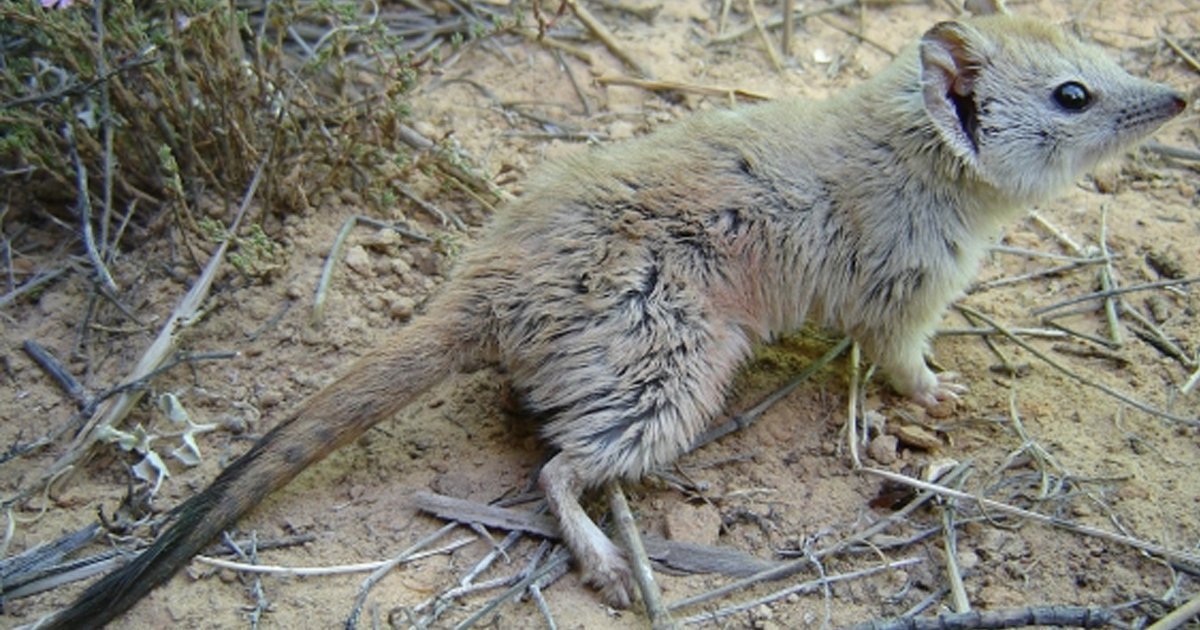 The crest-tailed mulgara, a tiny marsupial thought to be extinct for more than 100 years in the Australian state of New South Wales, was recently found. Researchers from the University of New South Wales (UNSW), who were working on a project called Wild Deserts to restore and promote desert ecosystems, made the discovery at the Sturt National Park near Tibooburra.
The discovery is a welcome development as researchers are looking to reintroduce mammal species into the Sturt National Park. Such creatures have not been seen in the area for 90 years.
The tiny marsupial, a pocket-sized predator, is a carnivore that feeds on invertebrates, lizards, and small mammals.
The crest-tailed mulgara is usually found in central Australia. They are widespread in the southern Simpson Desert and are a Guinea pig-size relative of the Tasmanian devil.
The found creature, which was an immature female, was measured and released back into the desert. The researchers hope it would find a mate and reproduce.
Introduced species in the Sturt National Park, like rabbits, cats, and foxes, will be eradicated in two 20 square-kilometre fenced exclosures.
This will make way for extinct mammals, like the greater bilby, burrowing bettong, Western quoll, and Western barred bandicoot. Wild Deserts project coordinator Reece Pedler said in a statement:
"Next year we are due to begin introduced predator and rabbit eradication for a large area, which will no doubt help the mulgara."
Rebecca West, a UNSW ecologist, also said in a press release:
"The crest-tailed mulgara was once widely distributed across sandy desert environments in inland Australia, but declined due to the effects of rabbits, cats and foxes.

"The species weighs around 150 grams (5.29 oz) and has pale blonde fur and a thick tail with a distinctive black crest."
National Geographic reports that the research team plans to keep an eye out for mulgara tracks and feces, as they now know the animal is back in the region.
Here Are The 14 Winners of This Year's Comedy Wildlife Photography
They are just as wild and funny as anyone would expect.
A new year is on its way, and it is only understandable for people to look back at the things that happened. While some moments are deemed sad, others are worth being proud of. And, oh, let us not forget the funny ones!
Speaking of funny ones, we here at Elite Readers decided it is time to round up the funniest photos of the year. The only catch, however, is that we are about to feature the wildlife. Interestingly, there is an actual competition for this sort of thing. It is even meant to spread awareness about wildlife conservation, and it is called Comedy Wildlife Photography.
Photographer Paul Joynson-Hicks, one of the founders of the competition, was quoted saying:
"It's been a real success this year, the quality of images has improved substantially and we have had more entries and from more countries."...
Smart Dog Waits For The Green Light Before Crossing The Street
Smarter than some humans? This dog knows exactly when to cross the street!
Traffic lights, also known as stoplights, are installed in major roads to direct vehicular traffic. The main purpose, of course, is to ensure everyone's safety. As we all grew up, we learned what each of the three colors meant – red is for stop, green is for go, and yellow is for proceed with caution.
And yet the sad fact of the matter is that not everyone follows these simple guidelines. Just ask traffic officers about it and they'll tell you that, from time to time, they still have to apprehend motorists and pedestrians violating the rules.
Smarter than some humans? This dog knows exactly when to cross the street!
Perhaps this is exactly the reason why a lot of netizens have been impressed with the amazing dog in the viral video below. ...
Bio-Luminescent Shrimp Makes These Rocks in Japan Look Like They Are Bleeding Blue
They are truly a sight to behold!
Off the coast of Okayama, Japan are boulders that turn electric blue at night. At first glance, it looks something from a sci-fi movie. When you look closer, you'll notice the patterns of the blue streaks are just like tears streaming down, which make the rocks look like they are weeping or bleeding. It would be so darn cool if this is really the case, but then the real reason is definitely as cool - them bluish streaks are actually bio-luminescent shrimp!
Photographers Trevor Williams and Jonathan Galione featured the glowing rocks in their picture series The Weeping Stones. The series captured the beauty of the shrimp, which are also called Vargula Hilgendorfii or sea fireflies.
The shrimp are almost microscopic in size, around 3 mm in length. They live in shallow waters and come out from the sea at night to feed.
They congregate in large groups and form striking patterns on the water and shore.
...