Marsupial Presumed to Be Extinct for Over 100 Years Recently Found in Parts of Australia
Researchers hope it would find a mate so it can reproduce.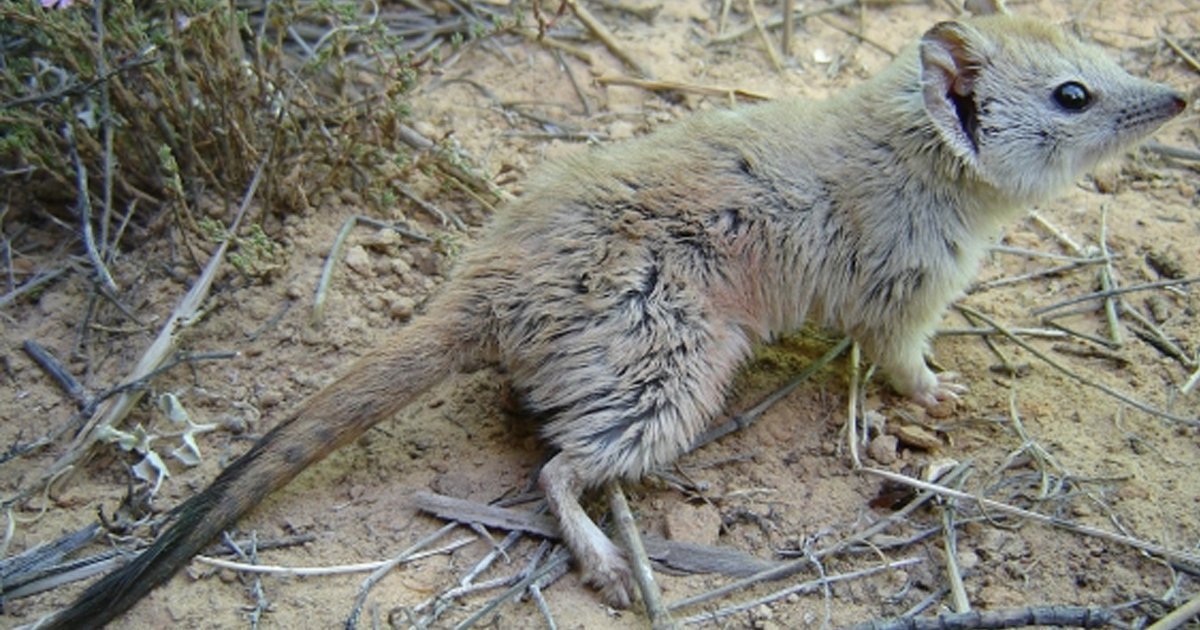 The crest-tailed mulgara, a tiny marsupial thought to be extinct for more than 100 years in the Australian state of New South Wales, was recently found. Researchers from the University of New South Wales (UNSW), who were working on a project called Wild Deserts to restore and promote desert ecosystems, made the discovery at the Sturt National Park near Tibooburra.
The discovery is a welcome development as researchers are looking to reintroduce mammal species into the Sturt National Park. Such creatures have not been seen in the area for 90 years.
The tiny marsupial, a pocket-sized predator, is a carnivore that feeds on invertebrates, lizards, and small mammals.
The crest-tailed mulgara is usually found in central Australia. They are widespread in the southern Simpson Desert and are a Guinea pig-size relative of the Tasmanian devil.
The found creature, which was an immature female, was measured and released back into the desert. The researchers hope it would find a mate and reproduce.
Introduced species in the Sturt National Park, like rabbits, cats, and foxes, will be eradicated in two 20 square-kilometre fenced exclosures.
This will make way for extinct mammals, like the greater bilby, burrowing bettong, Western quoll, and Western barred bandicoot. Wild Deserts project coordinator Reece Pedler said in a statement:
"Next year we are due to begin introduced predator and rabbit eradication for a large area, which will no doubt help the mulgara."
Rebecca West, a UNSW ecologist, also said in a press release:
"The crest-tailed mulgara was once widely distributed across sandy desert environments in inland Australia, but declined due to the effects of rabbits, cats and foxes.

"The species weighs around 150 grams (5.29 oz) and has pale blonde fur and a thick tail with a distinctive black crest."
National Geographic reports that the research team plans to keep an eye out for mulgara tracks and feces, as they now know the animal is back in the region.
Like & Share This Post
Sea Turtles Are Turning Female Because of Rising Temperatures
The warmer the temperature is, the bigger probability that hatchlings will turn female.
Here's a fascinating tidbit about sea turtles - their gender depends on temperature. The warmer the temperature is, the bigger probability that hatchlings will turn female. Because of global warming, the number of female sea turtles are increasing dramatically.
According to the study of researchers from the National Oceanic and Atmospheric Administration, California State University and Worldwide Fund for Nature Australia,:
"Combining our results with temperature data show that the northern GBR green turtle rookeries have been producing primarily females for more than two decades and that the complete feminisation of this population is possible in the near future."
...
Million of Crabs in Christmas Island Marches Back to the Jungle After Mating Season
The tide of crustaceans crawling all over the beach is so thick it can be seen from Google Earth.
Once a year, millions of baby crabs can be seen making their way to the beaches of Christmas Island during mating season. These crabs came from the ocean and are heading towards the jungle where the adult crabs live.
The march produces a sea of crimson, a sight so amazing that it has become a tourist attraction. The tide of crustaceans crawling all over the beach is so thick it can be seen from Google Earth. Just try to imagine that!
...
Woman Performs Surgery On A Butterfly With Broken Wings – And It Worked!
Despite having no medical expertise, she was able to perform a successful wing transplant.
Monarch butterflies are perhaps one of the most interesting species, with wings that seem to be a work of art. They can only live from two weeks to five months the most. Apparently, there was a certain butterfly on a brink of death. It basically came into this world with a defected wing.
Romy McCloskey vowed to raise three monarch butterflies, but one of these creatures had a problem on its wings. Determined he could save it, Romy turned her home into a mini operating room. She even used common household items in performing a wing transplant. Yes, that's right – a wing transplant!
What is more interesting is the fact that Romy had no medical expertise whatsoever. She was a "professional costume designer and master hand embroiderer," though. Still, she managed to make the operation successful.
Scroll down and check out the photos to see how the surgery went!
...