Marsupial Presumed to Be Extinct for Over 100 Years Recently Found in Parts of Australia
Researchers hope it would find a mate so it can reproduce.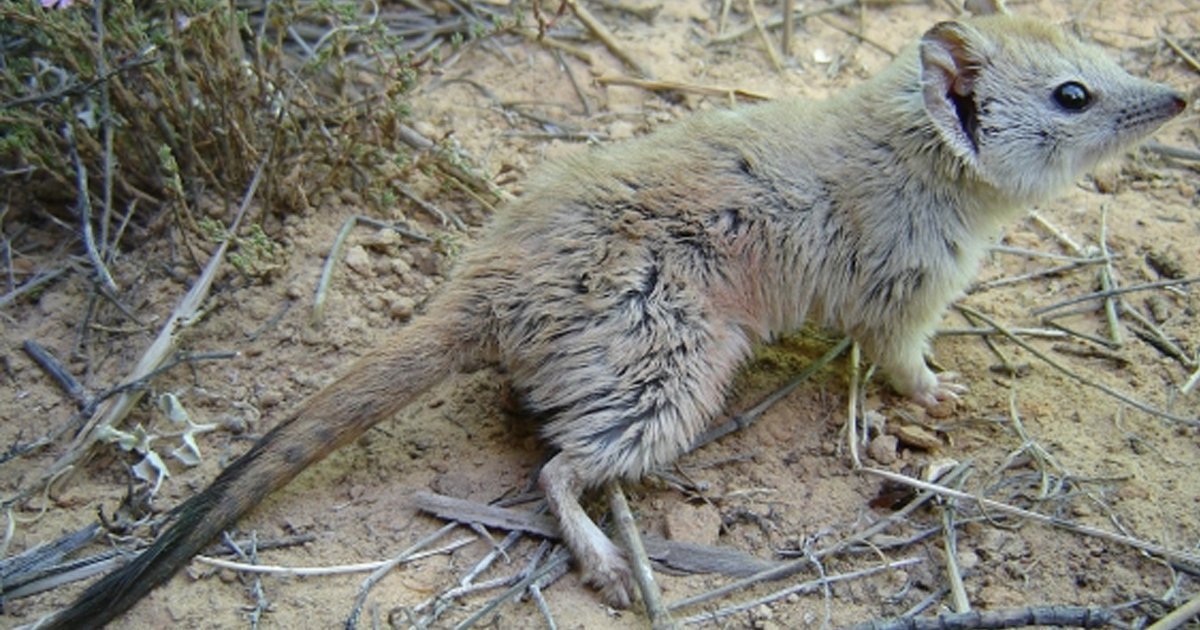 The crest-tailed mulgara, a tiny marsupial thought to be extinct for more than 100 years in the Australian state of New South Wales, was recently found. Researchers from the University of New South Wales (UNSW), who were working on a project called Wild Deserts to restore and promote desert ecosystems, made the discovery at the Sturt National Park near Tibooburra.
The discovery is a welcome development as researchers are looking to reintroduce mammal species into the Sturt National Park. Such creatures have not been seen in the area for 90 years.
The tiny marsupial, a pocket-sized predator, is a carnivore that feeds on invertebrates, lizards, and small mammals.
The crest-tailed mulgara is usually found in central Australia. They are widespread in the southern Simpson Desert and are a Guinea pig-size relative of the Tasmanian devil.
The found creature, which was an immature female, was measured and released back into the desert. The researchers hope it would find a mate and reproduce.
Introduced species in the Sturt National Park, like rabbits, cats, and foxes, will be eradicated in two 20 square-kilometre fenced exclosures.
This will make way for extinct mammals, like the greater bilby, burrowing bettong, Western quoll, and Western barred bandicoot. Wild Deserts project coordinator Reece Pedler said in a statement:
"Next year we are due to begin introduced predator and rabbit eradication for a large area, which will no doubt help the mulgara."
Rebecca West, a UNSW ecologist, also said in a press release:
"The crest-tailed mulgara was once widely distributed across sandy desert environments in inland Australia, but declined due to the effects of rabbits, cats and foxes.

"The species weighs around 150 grams (5.29 oz) and has pale blonde fur and a thick tail with a distinctive black crest."
National Geographic reports that the research team plans to keep an eye out for mulgara tracks and feces, as they now know the animal is back in the region.
Snapping Turtle Allegedly Fed Puppy By Teacher Is Euthanized
A science teacher reportedly fed the live puppy to a snapping turtle.
Authorities have euthanized the snapping turtle that, allegedly, was fed with a live puppy by an Idaho school teacher. As previously reported, Preston Junior High teacher Robert Crosland was accused of feeding an innocent puppy to the reptile in front of students on Wednesday.
Idaho officials seized the turtle and then euthanized it amidst investigation into allegations against Crosland, CBS reported. The state Department of Agriculture issued a statement on Friday saying that snapping turtles are an invasive species in Idaho and one would require a permit to own it.
...
Sex Pest Tortoise Single-Handedly Saves His Entire Species From Mass Extinction
This guy here is definitely a lady's man.
They say in this life you got to do something that would make you proud. That when you look back on your life, you can open a beer, smile, and say: "I did it." This is exactly what Diego the Tortoise did, except that this action was somewhat legendary.
Why? That is because his species would not be here if not for him. The centenarian was responsible for a very important job in the past, as he was among the remaining males of his species (there were 3 of them) called the Española tortoise. They can be found on the Galapagos Island where their population seemed low, putting themselves in near extinction.
...
Vegan YouTuber Slammed After Forcing Her Carnivorous Fox On A Vegan Diet
She insists feeding meat to animals is considered animal abuse.
A YouTube star in Barcelona, who also happens to be an animal rights activist, is now in hot water after posting photos of her thin pet Fennec fox. Not only that, vegan YouTuber Sonia Sae also revealed that her pet named Jumanji is actually following a plant-based diet.
Now, her followers -- mostly animal advocates -- are calling her out because of how she's treating the animal, which is classified as an obligate carnivore. Sonia said Jumanji has been observing a vegan diet ever since he was rescued from a breeder in 2014.
...