Couple Replicates Bookshelf Design They Saw Online And It Looks Awesome
There is really nothing impossible when it comes to patience and creativity.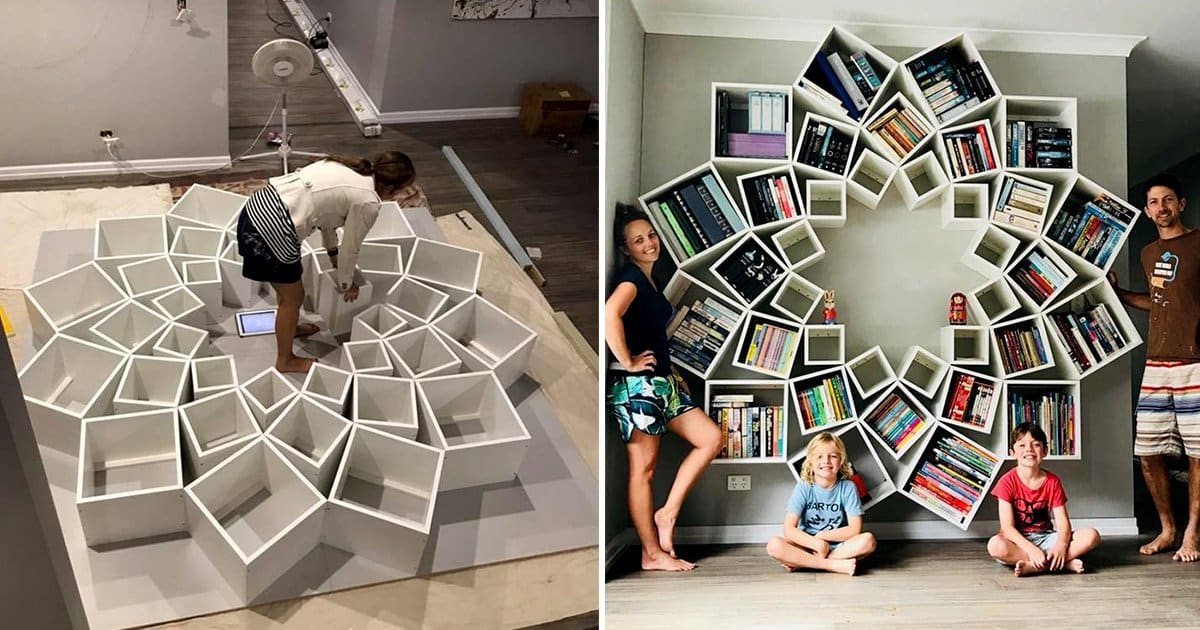 Like most of us, Jessica and Sinclair Breen have been interested in pictures posted on Pinterest. Both got easily hooked by the social media's inspiring photos that cover almost everything from design and fashion, to technology and photography. Apparently though, the couple decided to turn the inspiration to action.
Basically, the two found a picture of a bookshelf online. When Jessica showed it to Sinclair, the latter "almost had a heart attack." This is where everything started. The couple knew that they must give it a try.
After measuring the wall space, Jessica took the inspiring picture with her and showed it to a graphic arts teacher who worked at the same school as hers. With his help, they immediately understood what size panels to order and use. They spent around $900 just to get everything into place.
After seeing a picture of a bookshelf on Pinterest, Jessica and Sinclair decided to build one themselves.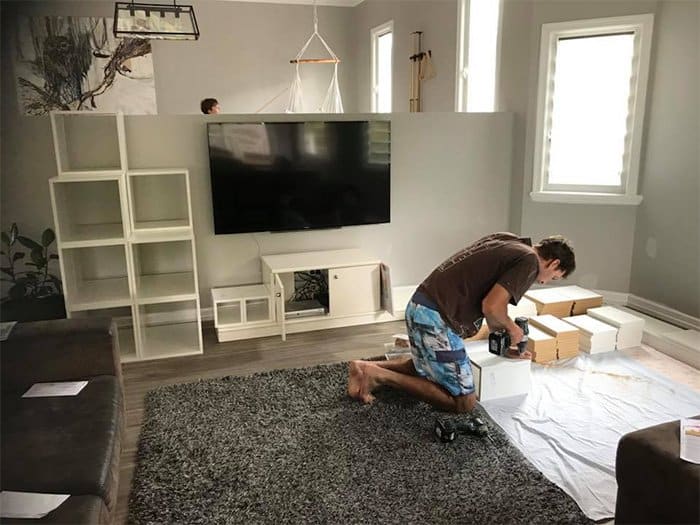 Before starting everything, the two first sought the help of a graphic artist.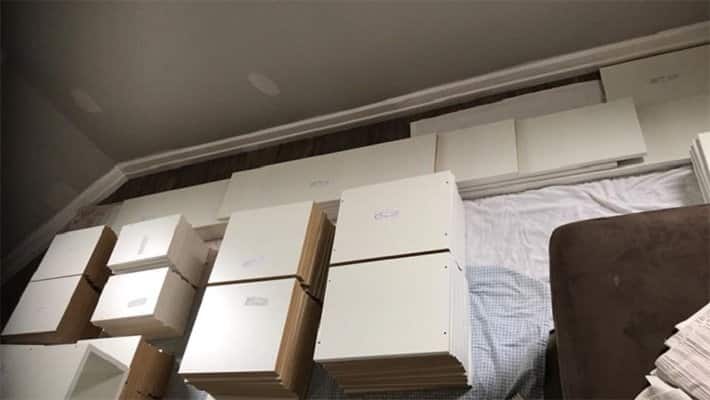 They eventually knew the materials and dimensions needed to start the project.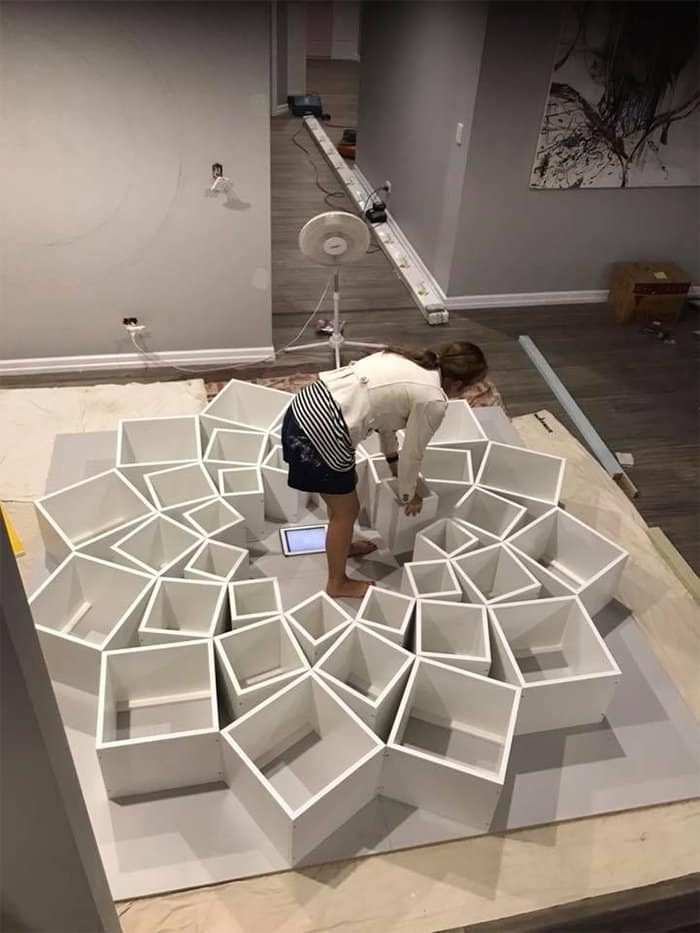 Believe it or not, they ordered custom-made panels that are worth $900.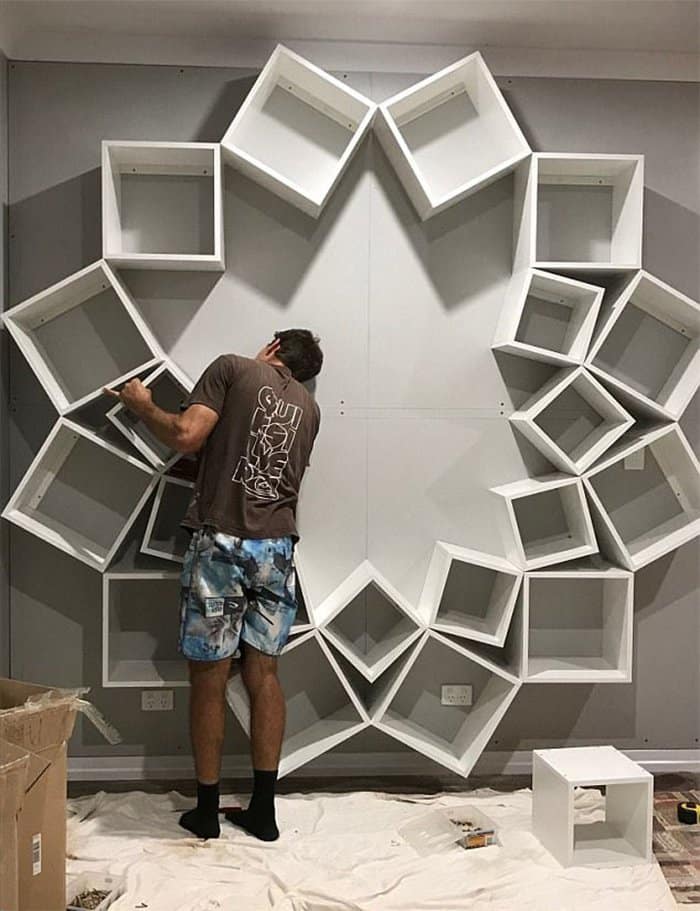 They arranged the boxes according to the picture they saw online.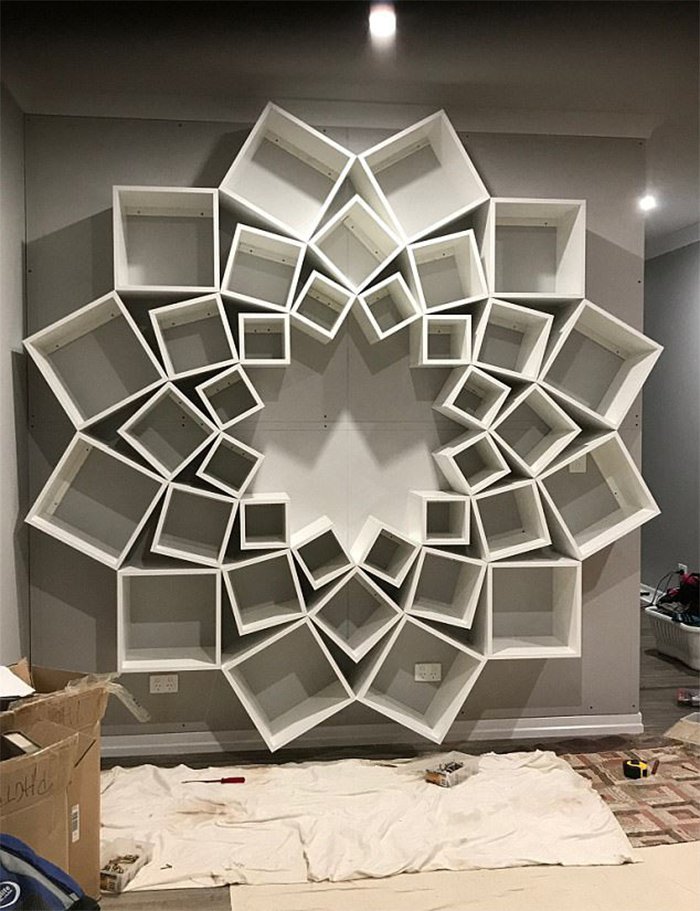 It took them at least 16 hours to complete the bookshelf project.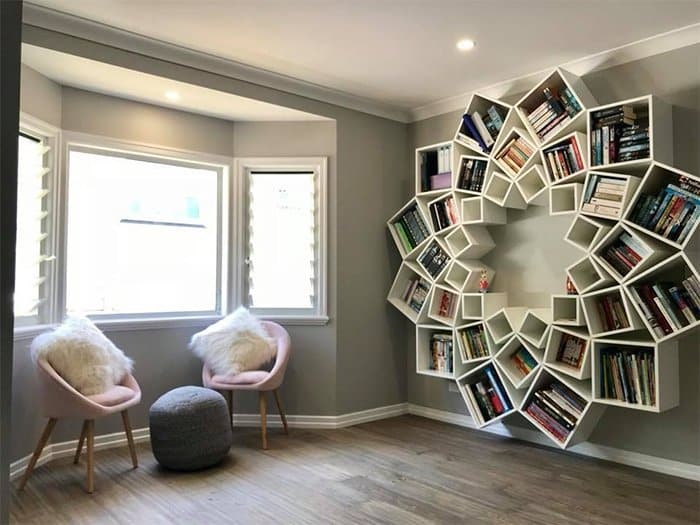 Jessica said that the project, despite being a huge proces, was "so worth it."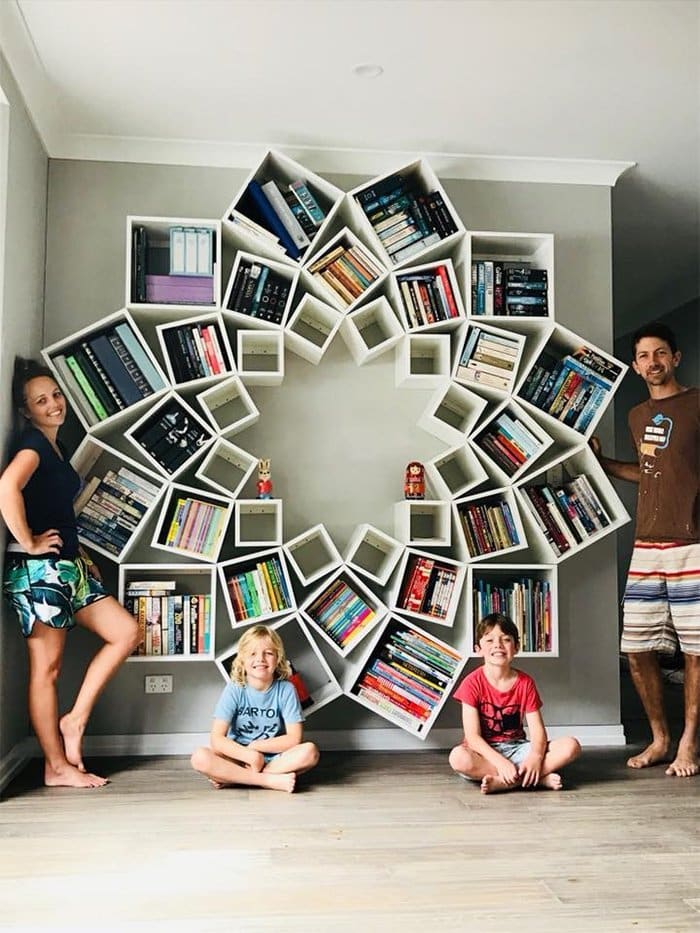 Well, I think we can all agree that the bookshelf project is totally amazing. Indeed, it was worth it. Let us know what you think about Jessica and Sinclair's passion project in the comments below!
Artist Illustrates What Loss Of Net Neutrality Looks Like – And It's Truly Disturbing!
The internet as we know it will never be the same without net neutrality.
Net neutrality has recently been a hot topic – for very valid reasons. Internet users in the United States are at a risk of losing it and many are understandably furious about it.
What is net neutrality anyway and why is it such a big deal these days? Read on and we'll give you more details about it plus we'll share with you a thought-provoking comic made by a talented illustrator.
The government wants to turn the internet into a profit-driven product.
77-Year-Old Japanese Artist 'Paints' Breathtaking Landscapes Using Microsoft Excel
What an incredible man!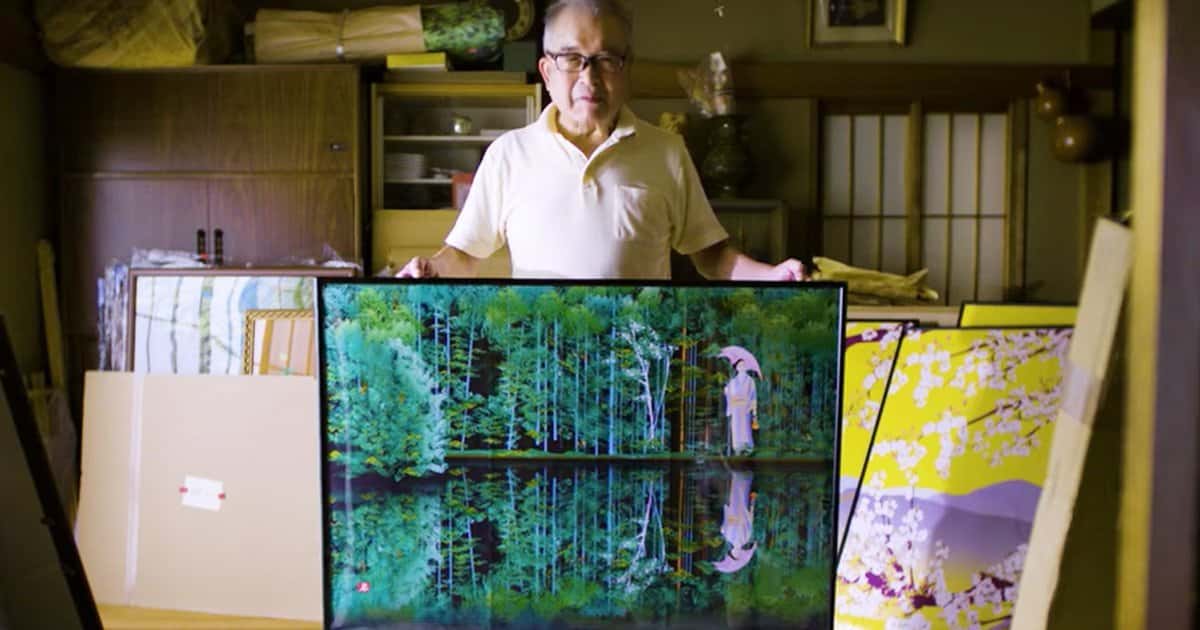 The Japanese are known for their many admirable traits. They are highly disciplined, innovative, patient, and resourceful. One Japanese artist embodies all these characteristics. His name is Tatsuo Horiuchi.
The 77-year-old visual artist has gained fame for his unique artistic creations. His impressive landscape 'paintings' were produced using a rather novel technique - Microsoft Excel.
Horiuchi started painting with Excel because of his frugality.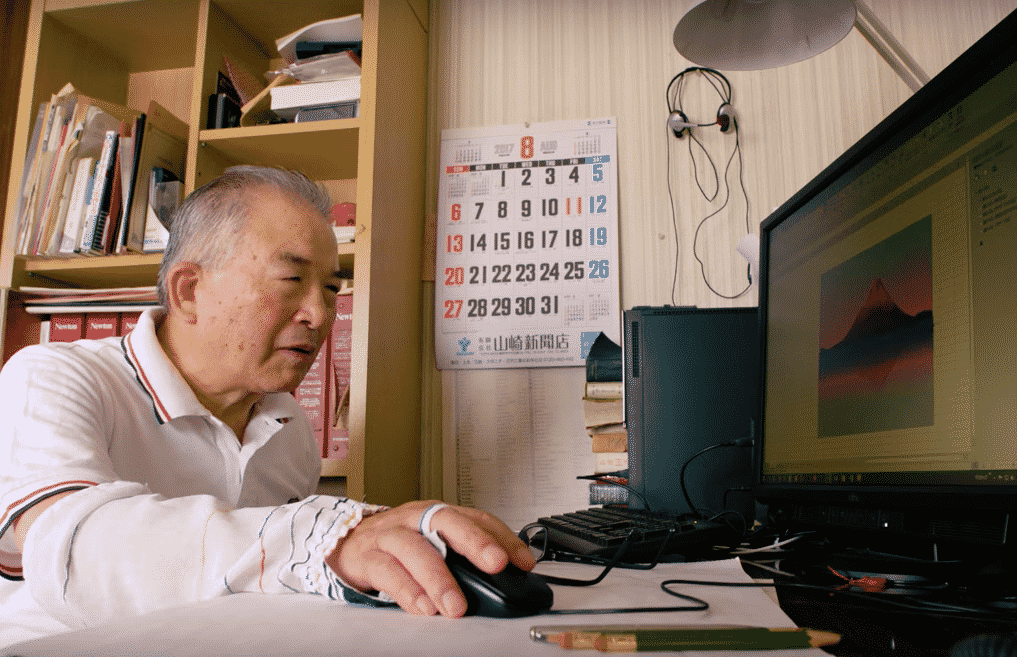 Christmas Tree Brows Are Now a Trend, and Here's How They Do It
Who needs a Christmas Tree when you got brows?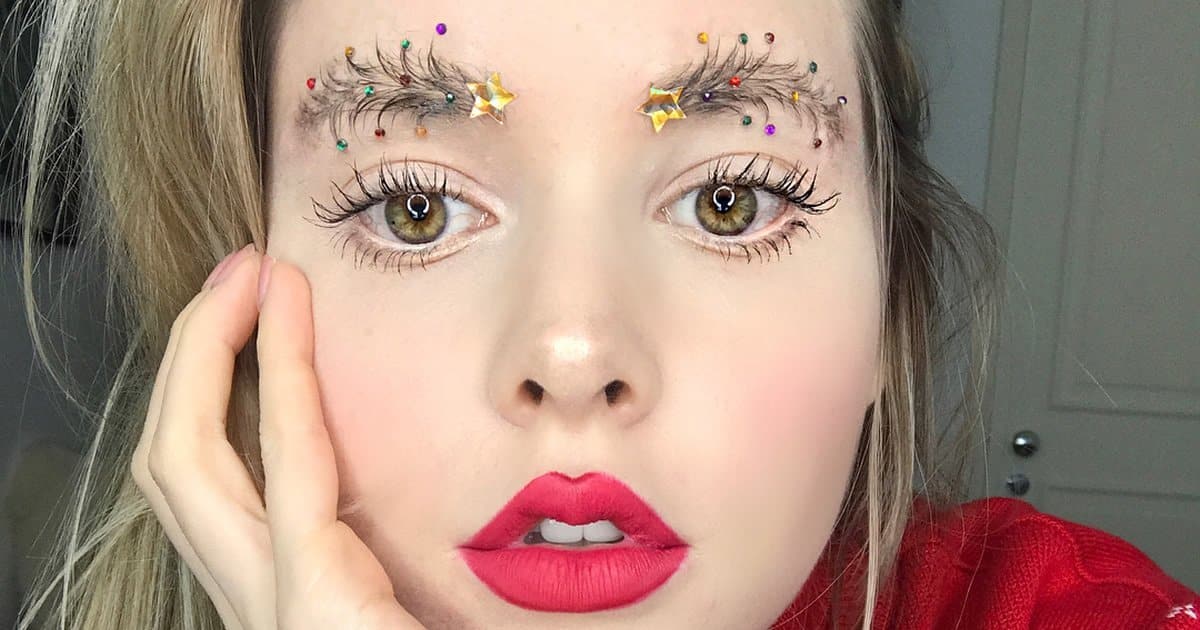 We are only a few days away from Christmas and people have already started shopping stuff together with their families. Heck, some of us have even started wrapping gifts already. Indeed, it is the season of giving, and most of us are ready to celebrate it!
Apparently though, someone is celebrating the Yuletide season in a very unique way. This girl is, in fact, starting a new trend called the Christmas Tree brow.
Oh, yes, you read that right. It is all about decorating your brow in the most Christmas way possible. Actually, it is pretty straightforward. Just design your brow like a, well, Christmas Tree. This is thanks to Canadian beauty guru named "taytay_xx," a beauty blogger who acquired a huge following on social media.