Couple Replicates Bookshelf Design They Saw Online, Gets Blown Away With The Result
There is really nothing impossible when it comes to patience and creativity.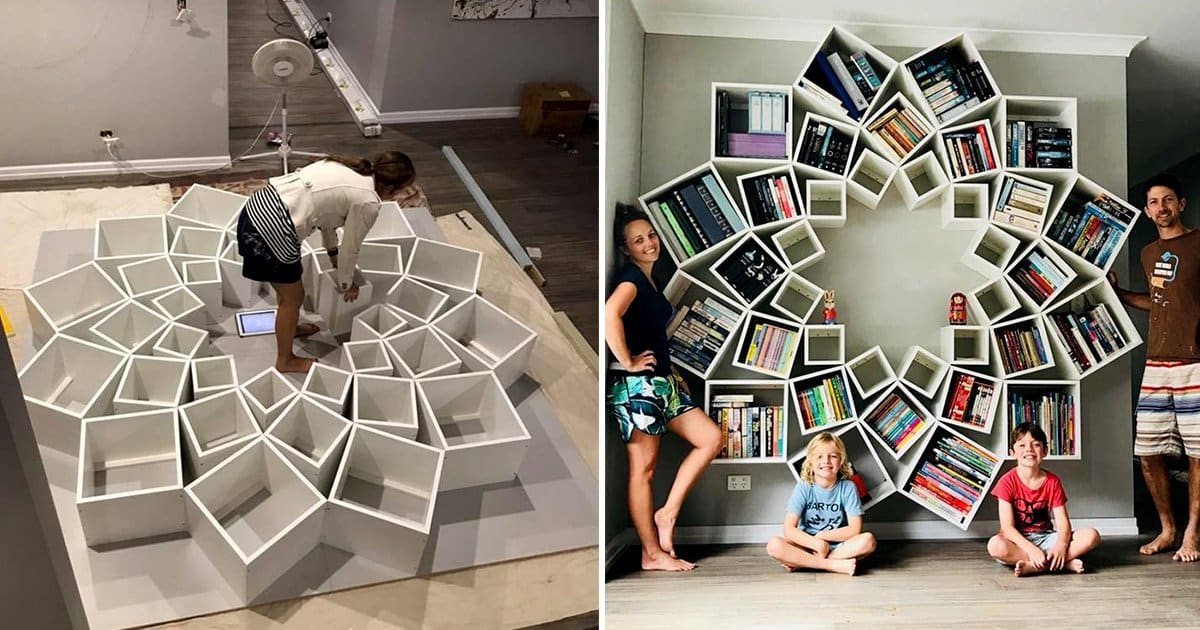 Like most of us, Jessica and Sinclair Breen have been interested in pictures posted on Pinterest. Both got easily hooked by the social media's inspiring photos that cover almost everything from design and fashion, to technology and photography. Apparently though, the couple decided to turn the inspiration to action.
Basically, the two found a picture of a bookshelf online. When Jessica showed it to Sinclair, the latter "almost had a heart attack." This is where everything started. The couple knew that they must give it a try.
After measuring the wall space, Jessica took the inspiring picture with her and showed it to a graphic arts teacher who worked at the same school as hers. With his help, they immediately understood what size panels to order and use. They spent around $900 just to get everything into place.
After seeing a picture of a bookshelf on Pinterest, Jessica and Sinclair decided to build one themselves.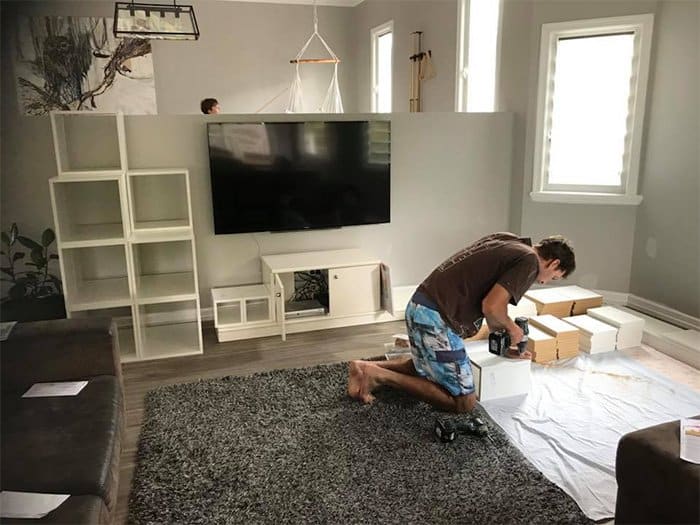 Before starting everything, the two first sought the help of a graphic artist.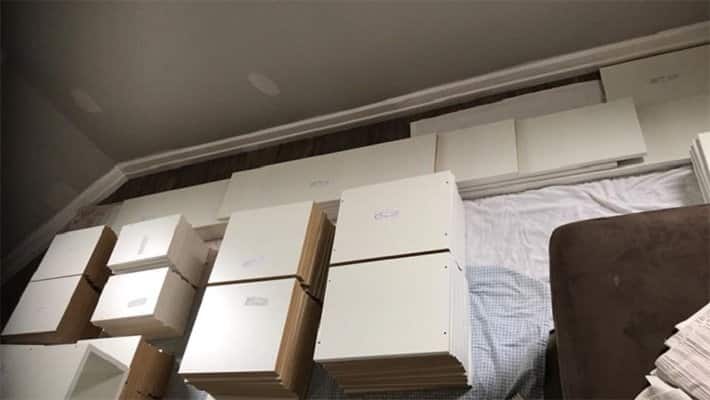 They eventually knew the materials and dimensions needed to start the project.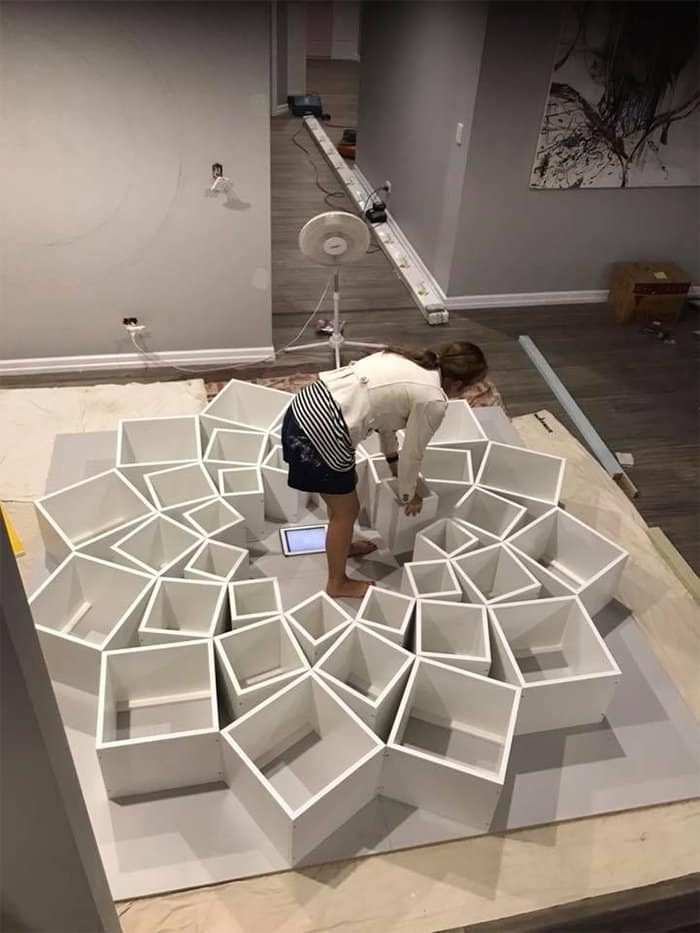 Believe it or not, they ordered custom-made panels that are worth $900.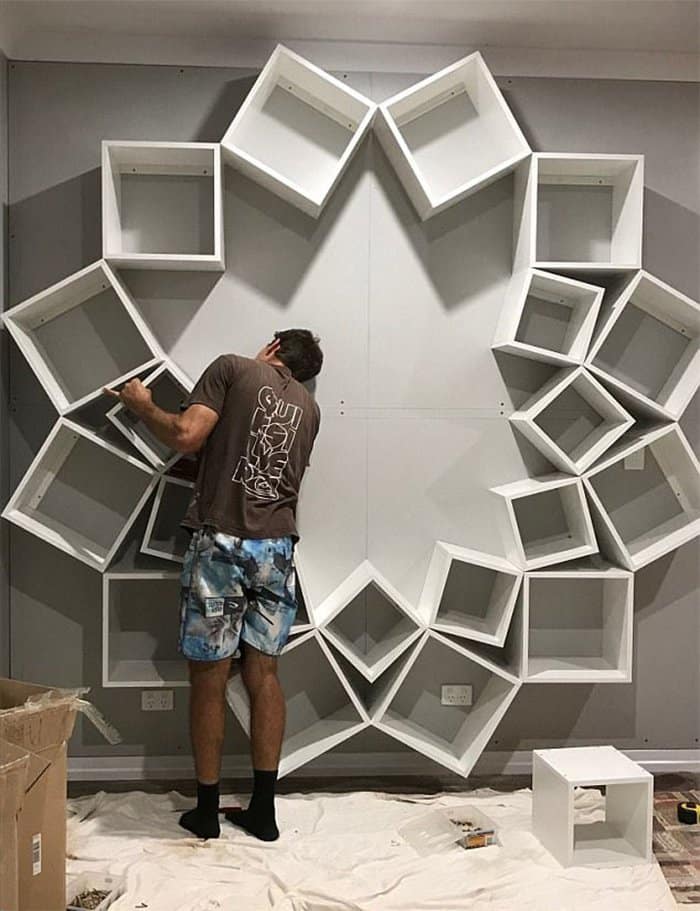 They arranged the boxes according to the picture they saw online.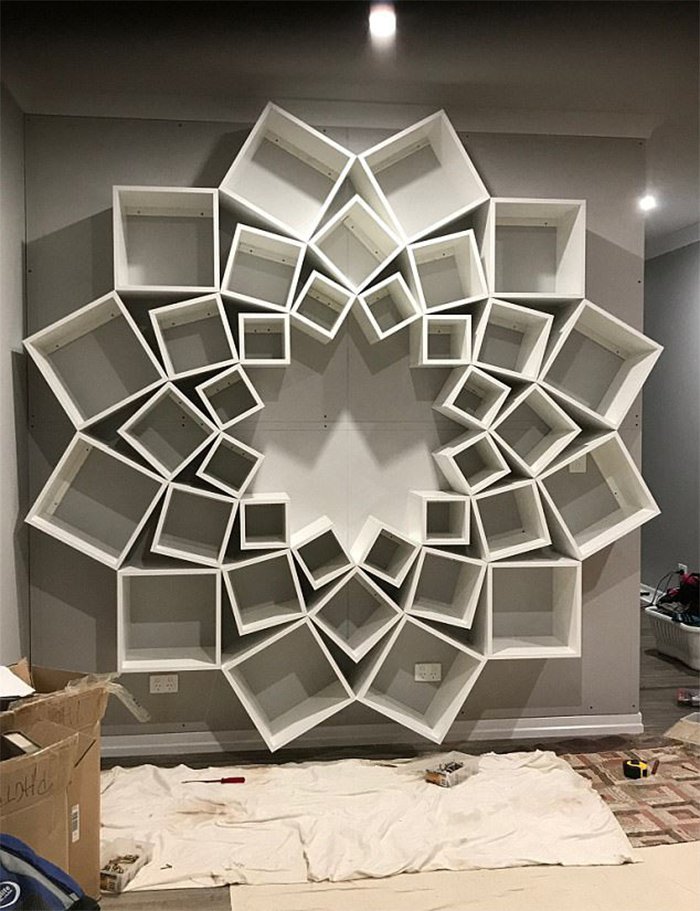 It took them at least 16 hours to complete the bookshelf project.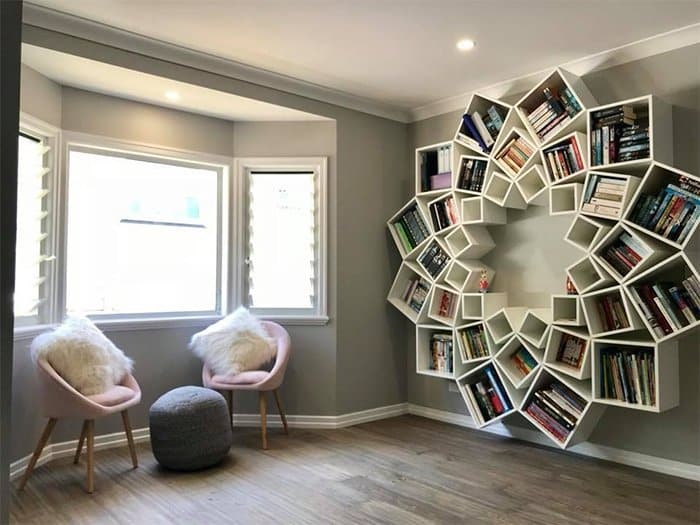 Jessica said that the project, despite being a huge proces, was "so worth it."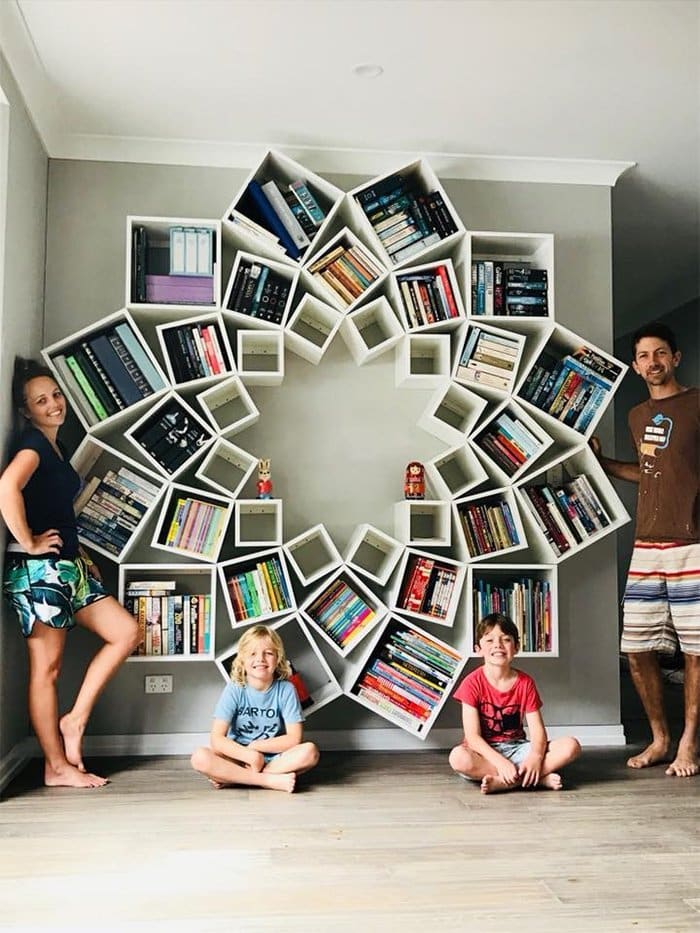 Well, I think we can all agree that the bookshelf project is totally amazing. Indeed, it was worth it. Let us know what you think about Jessica and Sinclair's passion project in the comments below!
Japanese Artist Gives Life Into Rocks By Painting Adorable and Realistic Animals
They seemingly beg to be cuddled. Aww.
Akie Nakata is unlike any other artists in the world. She uses stones and turns them into paintings that feature adorable animals. Interestingly, her works are something that you can hold in the palm of your hand. She is definitely a unique one.
Born in Japan, Akie carefully chooses the natural shapes of each stone she comes across. For her, the best stones are the ones that can perfectly capture their own destined characters. Her love for collecting stones started when she was still a child.
...
French Designer Sews Dresses With Out Of This World Designs
From book spines to illustrations, her designs are stealing the catwalk!
Remember the famous line, "dress to impress?" Well, this is very true in our everyday lives. We always make sure that we wear the nicest of dress or clothes. And although the reason could vary, the common denominator is that we want to "impress" someone. Apparently, a French designer is taking this idea to a whole new level.
Sylvie Facon sews dresses just like an ordinary designer does. But unlike any other, she settles with stuff that would steal any catwalk. And by stuff, we mean using book spines. Yes, that is right – she uses book spines to create dresses that you do not usually see on a regular basis. From spines of old texts to steampunk-inspired garment details, Sylvie is definitely not your ordinary designer.
Scroll down below to see her beautiful works. We assure you: Her dresses will blow you away.
For starters, here is a dress made from book spines.
...
Stunning Images Show The Dramatic Change That Comes With High Tides and Low Tides
A fascinating contrast between two photos taken at the same vantage point but at different times.
Britain's foreshore can present scenic views, which when taken during different times of the day, are equally mesmerizing, thanks to a sort of "magic trick" brought about by tides. English photographer Michael Marten happens to capture photos of the British coastline in identical views taken during high tide and low tide.
The images, also captured about six or eighteen hours apart, are placed side by side and what you'll see is how dramatic the change can be with tides. Check out Marten's project below and be captivated by the two states of nature.
...