Couple Replicates Bookshelf Design They Saw Online, Gets Blown Away With The Result
There is really nothing impossible when it comes to patience and creativity.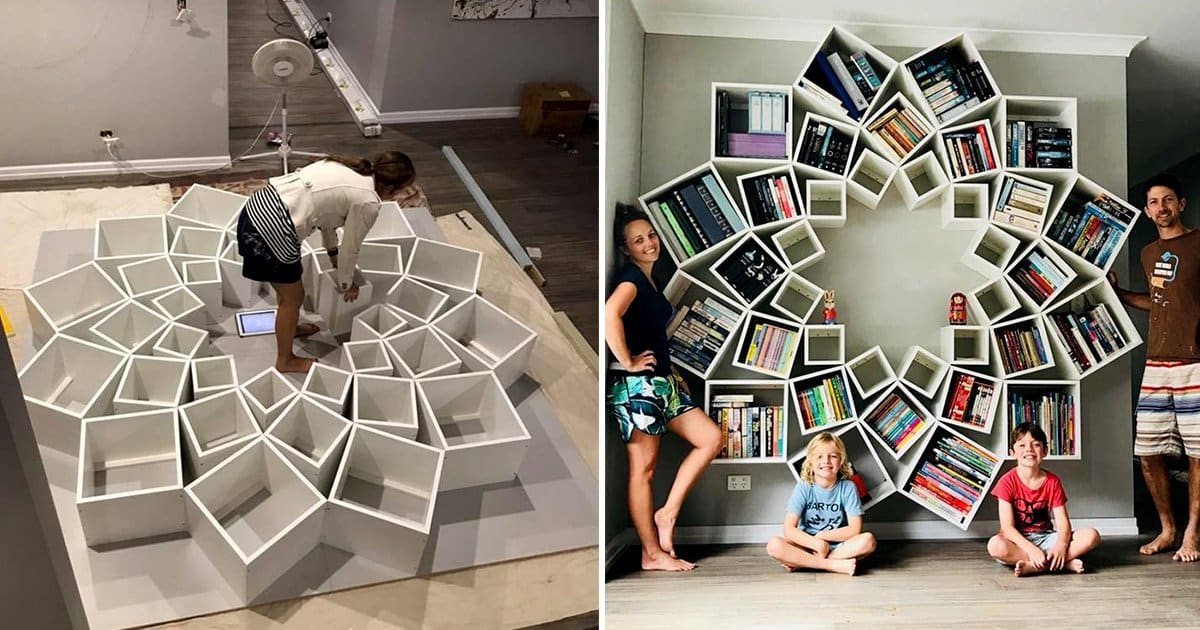 Like most of us, Jessica and Sinclair Breen have been interested in pictures posted on Pinterest. Both got easily hooked by the social media's inspiring photos that cover almost everything from design and fashion, to technology and photography. Apparently though, the couple decided to turn the inspiration to action.
Basically, the two found a picture of a bookshelf online. When Jessica showed it to Sinclair, the latter "almost had a heart attack." This is where everything started. The couple knew that they must give it a try.
After measuring the wall space, Jessica took the inspiring picture with her and showed it to a graphic arts teacher who worked at the same school as hers. With his help, they immediately understood what size panels to order and use. They spent around $900 just to get everything into place.
After seeing a picture of a bookshelf on Pinterest, Jessica and Sinclair decided to build one themselves.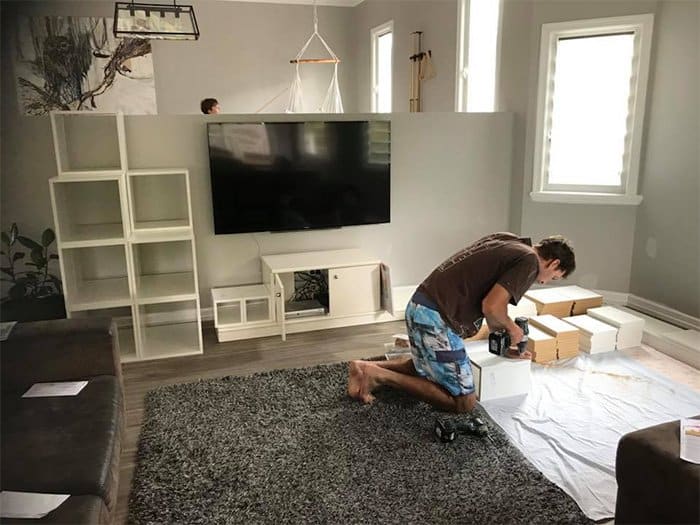 Before starting everything, the two first sought the help of a graphic artist.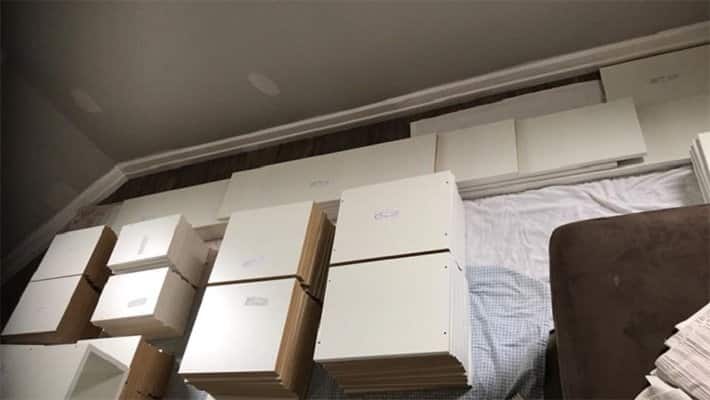 They eventually knew the materials and dimensions needed to start the project.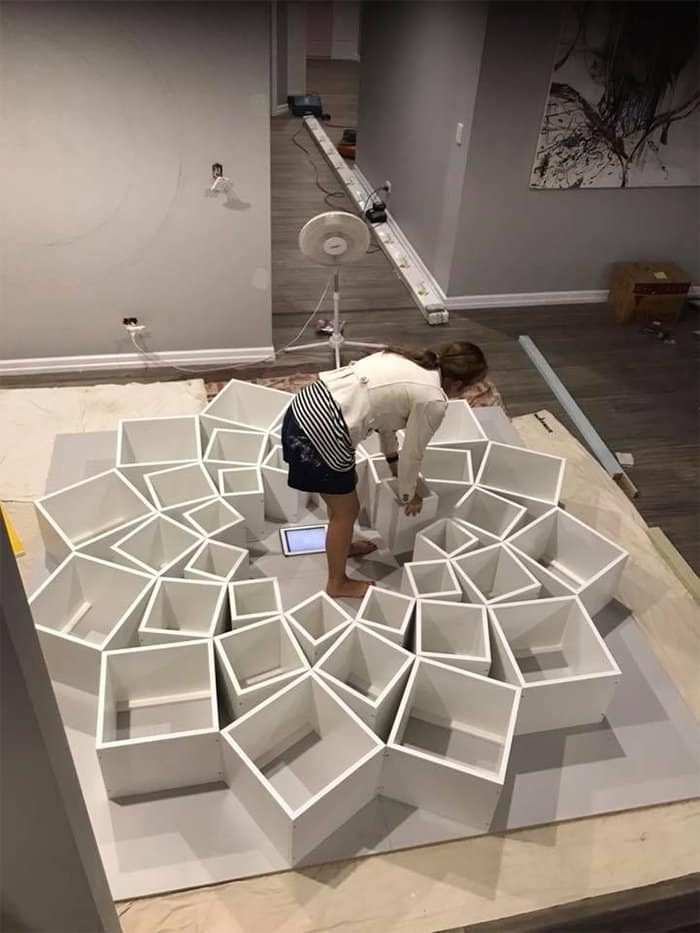 Believe it or not, they ordered custom-made panels that are worth $900.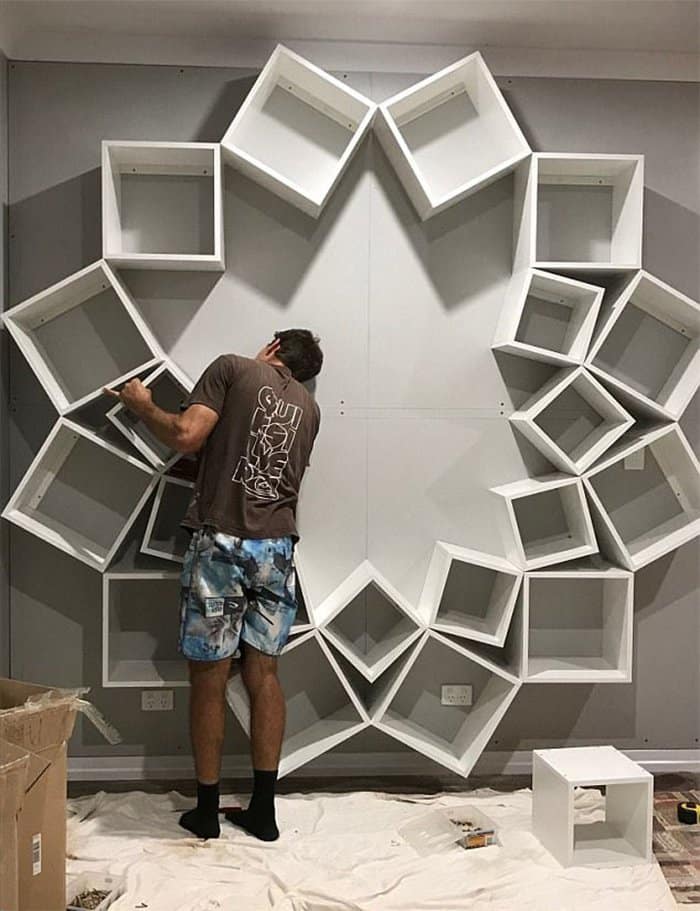 They arranged the boxes according to the picture they saw online.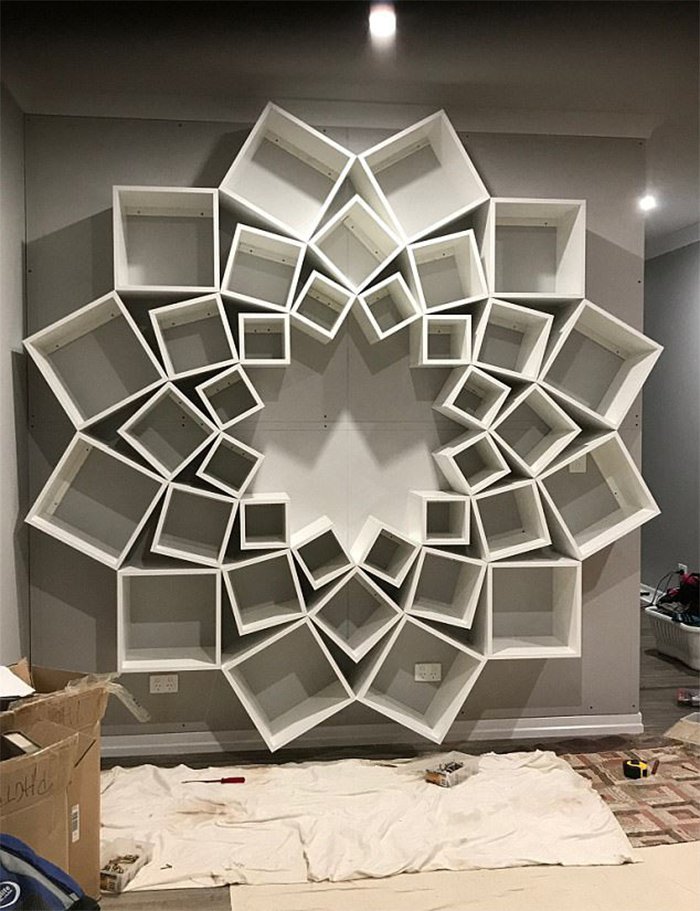 It took them at least 16 hours to complete the bookshelf project.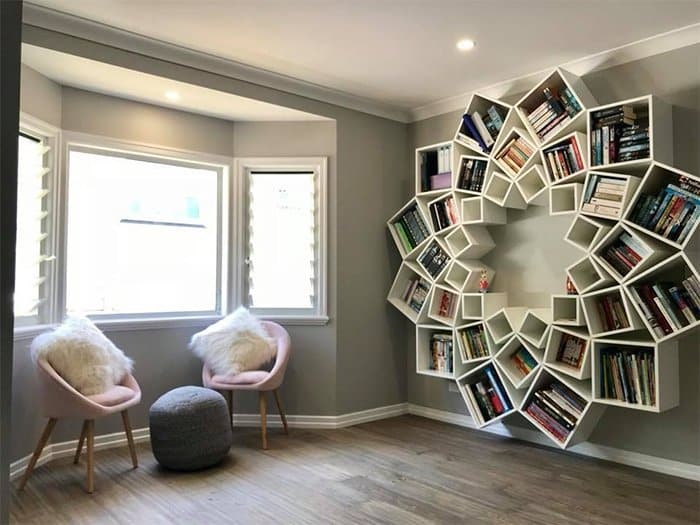 Jessica said that the project, despite being a huge proces, was "so worth it."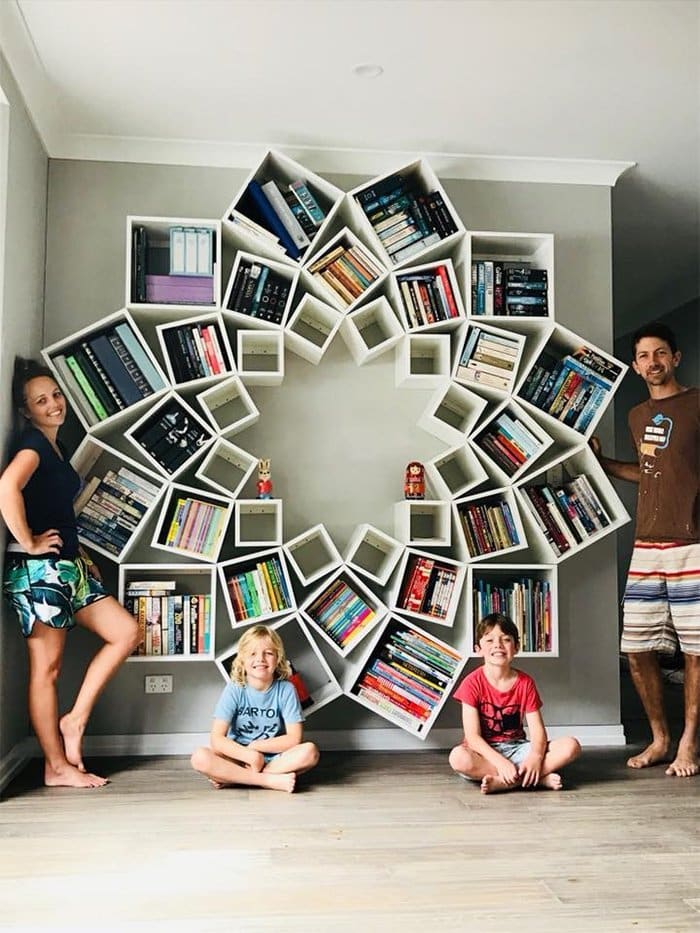 Well, I think we can all agree that the bookshelf project is totally amazing. Indeed, it was worth it. Let us know what you think about Jessica and Sinclair's passion project in the comments below!
Like & Share This Post
Comics Artist Shows Us How Vastly Different Western and Chinese Cultures Are
Hilarious and interesting at the same time. Check out #5!
What first comes to mind when you hear about China? Some of us would likely think about the fantastic food, its famous Great Wall, or perhaps some of the not-so nice aspects of the country (such as blatant piracy of products).
Well whether you've been there or not, there's no denying that Chinese culture is indeed vastly different compared with the western. We've all seen that in books, movies, and in the news. Or maybe you've even personally noticed some differences as you observed your Chinese classmates, co-workers, or neighbors.
One artist on Instagram is currently making waves online for accurately depicting the distinct cultural disparaties between China and the west.
Born and raised in Beijing, Siyu has eventually spent 10 years "traveling, studying and working abroad in the US, UK, and France." So yes, this artist has seen and experienced what it feels like living in both sides of the world – and this served as the inspiration for an ongoing weekly online comics series called Tiny Eyes.
In a BoredPanda post, Siyu shared:
"I started 'Tiny Eyes' comics a year ago in the hope of sharing Chinese culture through everyday life. To me, learning about other cultures has always been a fun experience, and I want to pass this feeling to people who are curious about China.

"In lots of my comics, I compare Chinese culture to western culture. Through comparison, we realize how differently we act in front of the same situation and how we tend to think in a certain way instead of another.

"In the end, every culture is 'weird' in its way, but it's also the weirdness that makes it interesting."
Check out the comics below along with some captions from the artist:
...
Dad Creates Epic Artwork on Lunch Bags to Help Son Make Friends
The best dad ever!
When we were still kids, parents would make sure that we had everything we needed before going to school - one of which was our lunch bags. Dominick, a dad hailing from California, is among those parents who take pride in preparing lunch for their kids. But mind you, he does it in a very different way.
For over 4 years, Dominick has been drawing on his son's brown paper lunch bags. And mind you, his drawings are a work of art. According to him, he has managed to decorate more or less 550 bags. It is really amazing how passionate and determined he is.
Although his son is already in middle school, Dominick still continues to prepare and decorate his lunch bags. There was even a time when he decorated all lunch bags for his son's soccer games when it was their turn to prepare snacks. For other people, breakfast might be the most important meal of a day but for Dominick, it is, without a doubt, lunch!
Check out the drawings below and be inspired by his creativity!
...
Artist Photoshops Classical Paintings Into Modern World – And It's Fascinating
Ukrainian artist Alexey Kondakov shows us what it looks like when characters from classical paintings live in the modern world.
Things can get pretty interesting when you mash the classic and the modern. Remember one of our previous posts where Snapchat captions were added to classical paintings? That was hilarious! It definitely gave art history a new, funny twist.
Now allow us to introduce you to the work of Ukrainian artist Alexey Kondakov. This creative had the idea of getting characters from classical works of art and then putting them in modern settings, mostly in Kiev, the capital city of his home country.
How did he do it? Well with the power of Photoshop, of course!
...