Take A Look At The Most Expensive Hotel Suite In The World, Which Costs $80,000 A NIGHT!
When it comes to expensive accommodations, we are inclined to think that the priciest ones are located in places like Las Vegas, where money rolls around in obscene amounts, or Dubai, where the truly rich treats sports cars like disposable underwear. You would be surprised to discover that the most expensive accommodation of them all is within the area of serene Lake Geneva in Switzerland and you probably need to be a one-percenter to be able to afford it.
No less than Bill Gates, Rihanna, and Richard Branson have stayed at this super posh suite at Hotel President Wilson. Only celebrities like them can afford to drop a jaw-dropping $80,000 A NIGHT for this accommodation that comes with a personal chef, butler, bullet-proof glass, AND its own security team. Whew.
The Royal Penthouse Suite has 12 bedrooms and occupies the entire 8th floor of the hotel. At 18,000 square feet, it's also considered the largest suite in Europe.
The large living room gives stunning views of Lake Geneva and has its own butler and chef.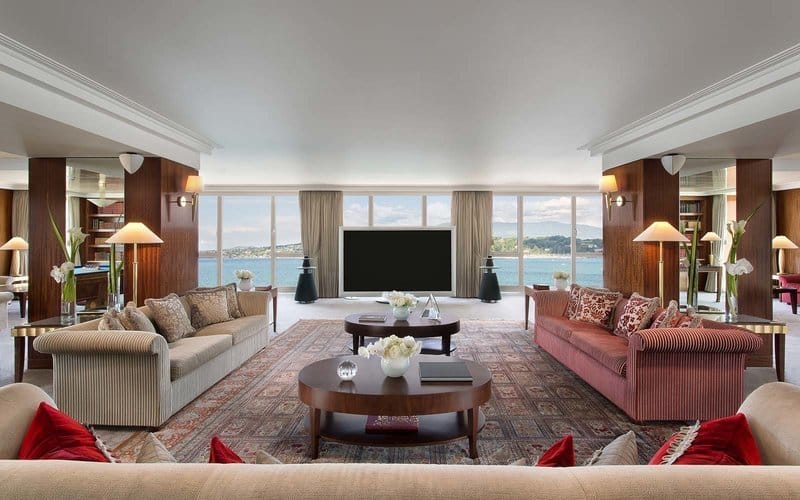 This is the view that comes with the $80,000 tab.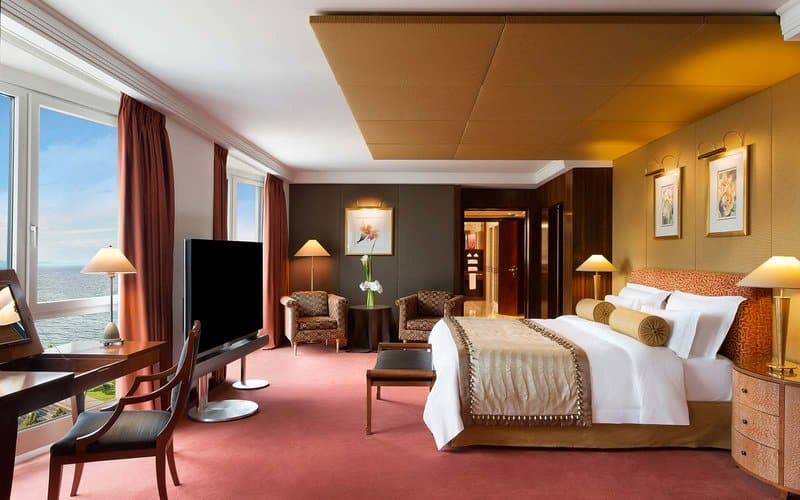 Of course, you can expect MORE from a suite of such staggering price. You get wardrobes that let out the scent of exquisite perfume, a marble bathroom equipped with products from no less than Hermes, a Steinway grand piano, and a private elevator.
No need for the super rich guest to go outside to play pool.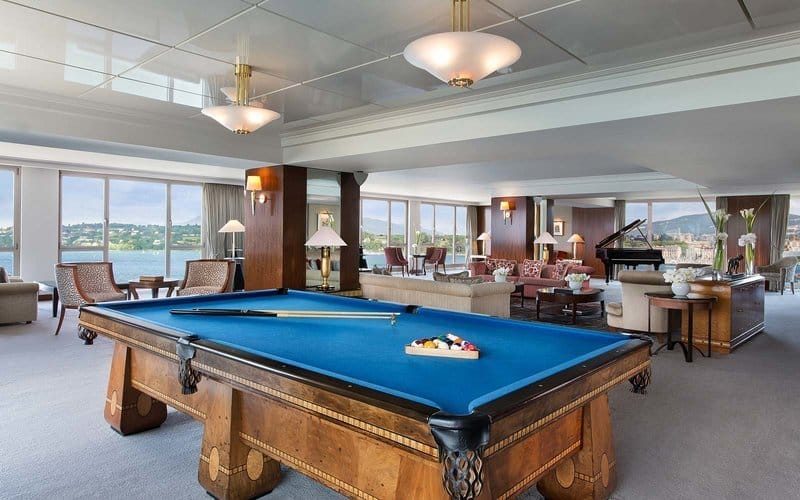 Nothing less than a Steinway Grand for this suite.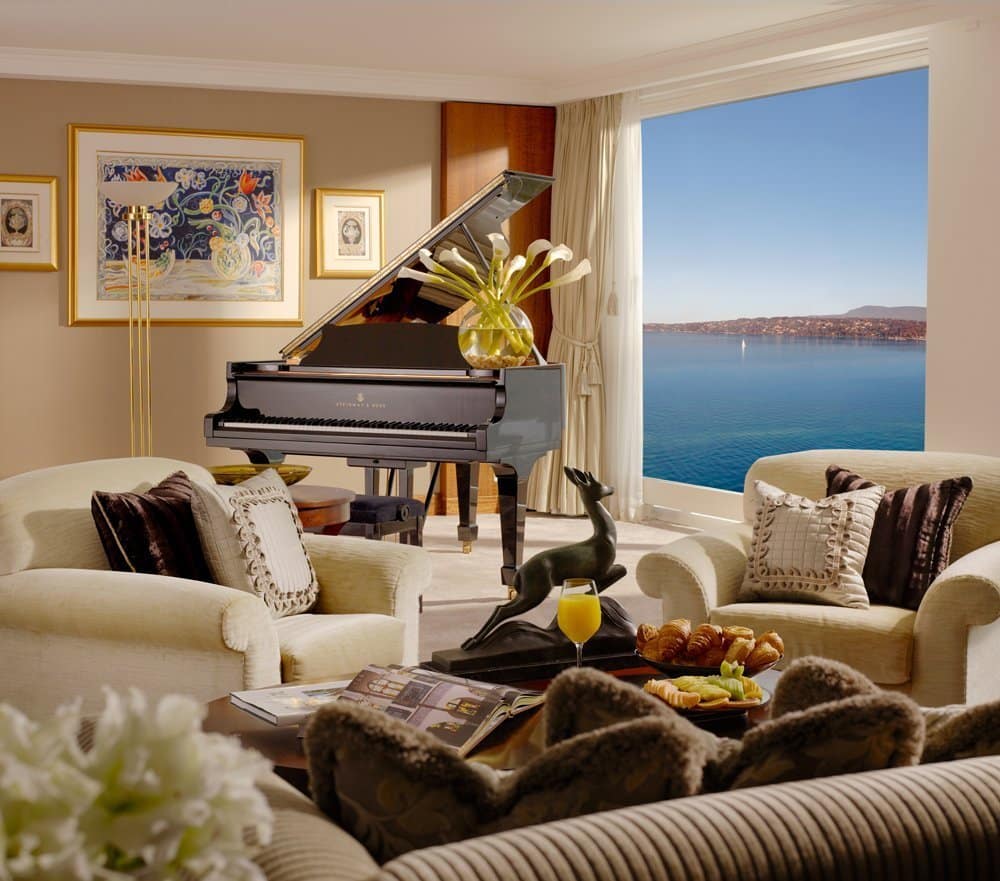 The dining room comfortably seats 10 people.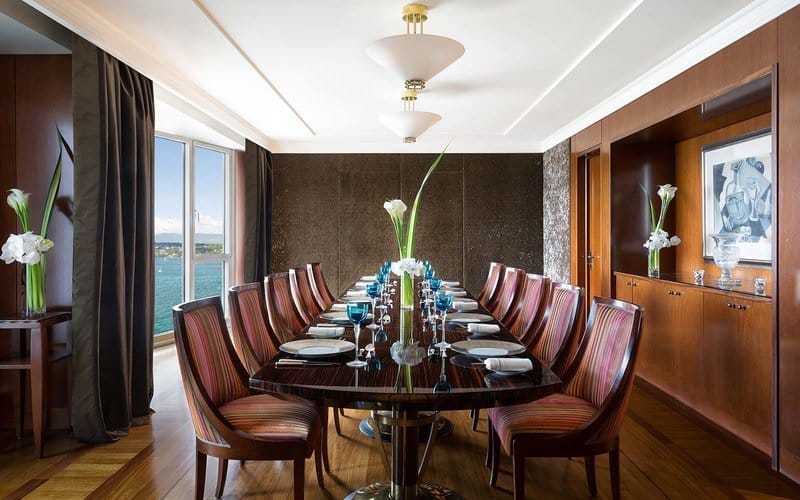 There are two master bedrooms, both equipped with huge walk-in dressing rooms and hot tubs that lets you enjoy magnificent view of Lake Geneva as you bathe.

A fancy tub and a magnificent view gives you the most satisfying bath ever.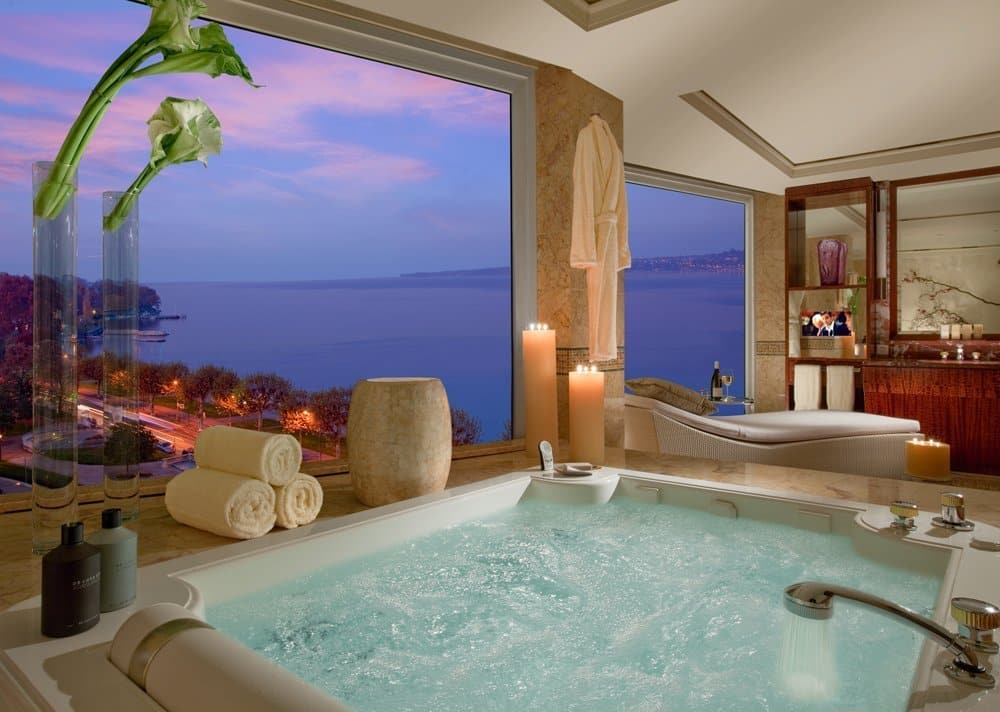 The marble bathroom is equipped with Hermes accessories.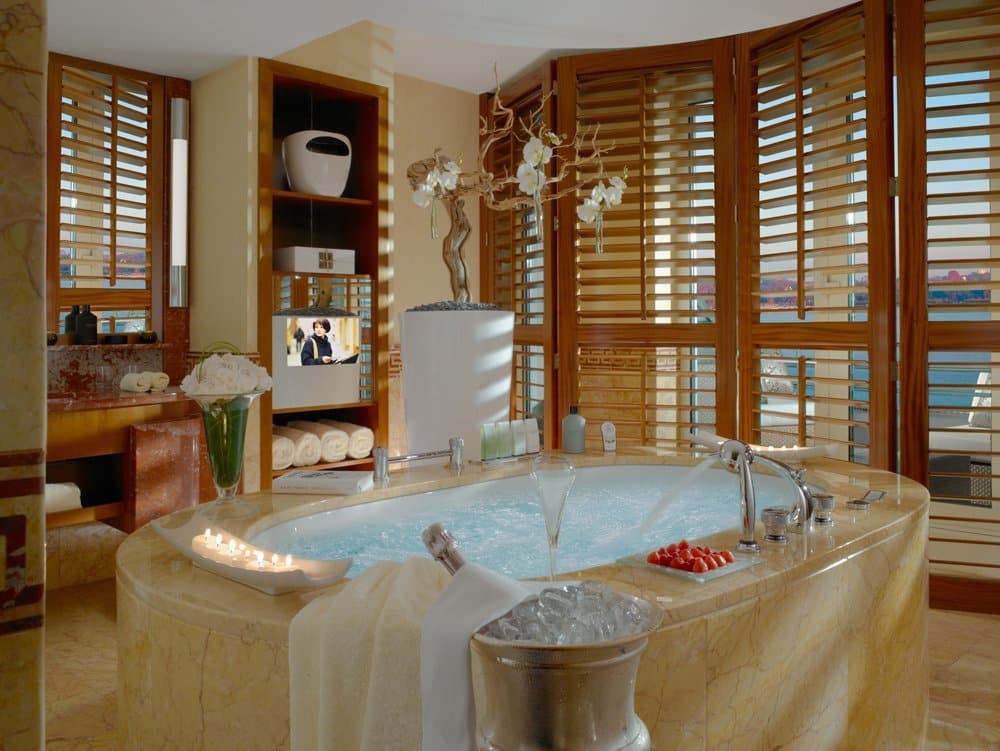 Hotel President Wilson opened in May 1962 and is dedicated to former U.S. President Woodrow Wilson.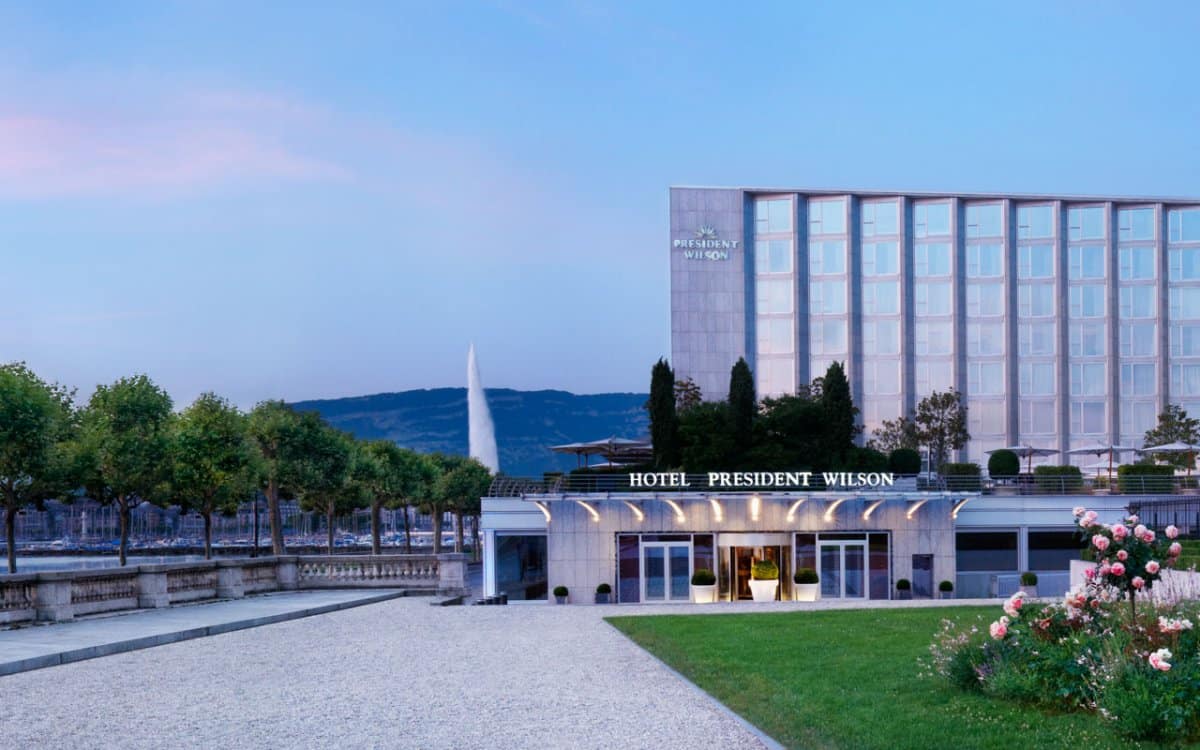 President Wilson had a major role in the creation of the League of Nations, which is the forerunner to the United Nations.