Ripple Could Take Over Bitcoin Soon, CEO Predicts
Unlike Bitcoin, Ripple works closely with banks and financial institutions.
Brad Garlinghouse, CEO of Ripple, recently made some pretty bold claims. According to him, the new cryptocurrrency could take over Bitcoin in the future.
How exactly is Ripple going to do that? Garlinghouse went on to explain that they are currently working with banks and other institutions to "dramatically improve" the way money moves across the world. Ripple is both a transaction network and crypto token, XRP, the preferred cryptocurrency for banks and worldwide money transfers.
As it appears, Ripple is moving at full speed and it is expected to be the second biggest cryptocurrency in the world.
They have also made a recent announcement declaring that XRP "will be used on the top three money transfer sites," Express reported.
In an interview with Fox News, Garlinghouse further shared:
"Ripple has really been very proactive in working with financial institutions, working with the banks, with the payment providers.

"We are working with three out of the five largest in the world. We will publicly make those announcements with those customers when they are ready.

"Having thoughtful regulation and working with Government's we announced we are working for the Bank of England, as an example.

"We announced things we've done with the US fed and their faster payments taskforce."
He also added:
"We are going to keep working with the system because I think the early days of bitcoin are all about down with government and down with banks.

"Government isn't going away. Banks aren't going away. Let's work with the system to dramatically improve the way and reduce the friction for how money moves globally."
By comparison, Bitcoin isn't controlled by a single administrator and has been criticized for not working with financial institutions.
Jamie Dimon, chief executive of JPMorgan, bashed Bitcoin investors by calling them "stupid," and saying they will pay the price for it soon.
Meanwhile, others believe Bitcoin is still "king of the hill", claiming its price will go double by the end of 2018.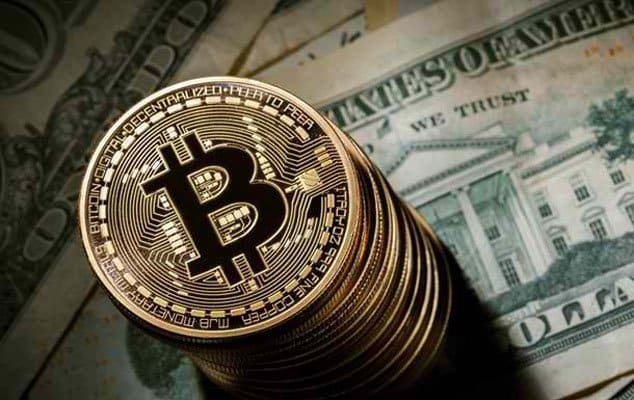 Funstrat Global Advisors co-founder Tom Lee said:
"There is a lot of concern about bitcoin being off its highs, I think it's a really healthy consolidation.

"At the same time, I don't think investors have fled the blockchain.

"The madcaps have almost tripled in the same time that bitcoin consolidated, so I think there is a very healthy rotation taking place.

"The use case of bitcoin hasn't changed, it's a store value. I think bitcoin still have bright prospects and it's going to be at least $20,000 by the middle of this year and probably more than double by the end of the year."
Cryptocurrency trader Jehan Chu likewise commented:
"I really think in 2018 not only will we see $50,000 price levels for bitcoin, but I think we're going to be seeing cryptocurrency and blockchain technology from its adolescence."
Watch this FOX interview with CEO Brad Garlinghouse:
Like
on Facebook
Marine Park Trainer in China Puts Lipstick on Beluga Whale, Sparks Outrage
She did it to make the whale look "prettier."
Being viral is what everybody wants to be, especially for businesses and wanna-be celebrities. People will do even the craziest things just to get famous online. A marine park trainer pulls a stunt possibly to make the park's videos viral, but it earned her so much more.
The park in question is Sun Asia Ocean World in Dalian in North Eastern China. In one of the videos that featured the park's attractions, a female trainer was seen putting on bright red lipstick on a beluga whale's lips.
...
Kim Jong-un Brought Personal Toilet To Protect His Stools During Sit-Down With Trump
Kim Jong-un took "keeping one's privacy" to the next level.
Kim Jong-un took "keeping one's privacy" to the next level. North Korean officials made sure that he will have a safe arrival for his sit-down with President Donald Trump in Singapore for the Trump-Kim summit. To make this possible, they used two decoy airplanes to protect the Supreme Leader's stools. Yes, you read that right.
Bringing his own bodyguards and food supply is definitely nothing out of the ordinary. However, tagging a portable toilet along certainly dropped a lot of jaws. Kim's security team brought the bathroom fixture to Singapore in an effort to "deny determined sewer divers insights into the supreme leader's stools."
...
Fear Grips India As Rare Virus Continues To Claim Lives, May Become Global Epidemic
The disease is suspected to be caused by infected fruit bats.
Several people in southern India have died after they have been infected with a virus that causes flu-like symptoms at first and develops into something more agonizing as the disease progresses. What is more alarming is that, according to health officials, the rare disease may even become a global epidemic if it is not contained.
Emergency measures are being taken in the southwestern state of Kerala in India after almost 50 people have been infected with the Nipah virus. While those infected only experience flu-like symptoms at the onset, the agony aggravates as the symptoms progress to encephalitis, a condition characterized by the swelling of the brain.
...