Ripple Could Take Over Bitcoin Soon, CEO Predicts
Unlike Bitcoin, Ripple works closely with banks and financial institutions.
Brad Garlinghouse, CEO of Ripple, recently made some pretty bold claims. According to him, the new cryptocurrrency could take over Bitcoin in the future.
How exactly is Ripple going to do that? Garlinghouse went on to explain that they are currently working with banks and other institutions to "dramatically improve" the way money moves across the world. Ripple is both a transaction network and crypto token, XRP, the preferred cryptocurrency for banks and worldwide money transfers.
As it appears, Ripple is moving at full speed and it is expected to be the second biggest cryptocurrency in the world.
They have also made a recent announcement declaring that XRP "will be used on the top three money transfer sites," Express reported.
In an interview with Fox News, Garlinghouse further shared:
"Ripple has really been very proactive in working with financial institutions, working with the banks, with the payment providers.

"We are working with three out of the five largest in the world. We will publicly make those announcements with those customers when they are ready.

"Having thoughtful regulation and working with Government's we announced we are working for the Bank of England, as an example.

"We announced things we've done with the US fed and their faster payments taskforce."
He also added:
"We are going to keep working with the system because I think the early days of bitcoin are all about down with government and down with banks.

"Government isn't going away. Banks aren't going away. Let's work with the system to dramatically improve the way and reduce the friction for how money moves globally."
By comparison, Bitcoin isn't controlled by a single administrator and has been criticized for not working with financial institutions.
Jamie Dimon, chief executive of JPMorgan, bashed Bitcoin investors by calling them "stupid," and saying they will pay the price for it soon.
Meanwhile, others believe Bitcoin is still "king of the hill", claiming its price will go double by the end of 2018.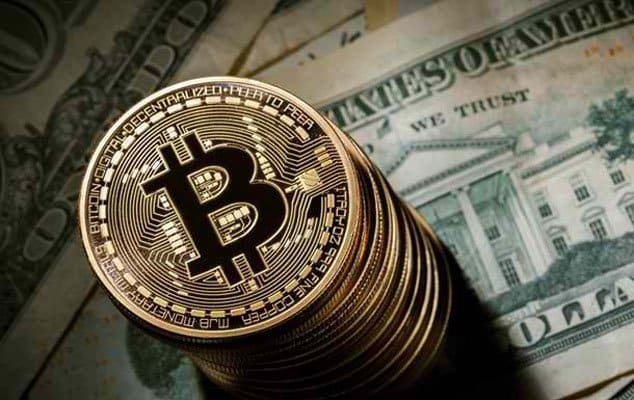 Funstrat Global Advisors co-founder Tom Lee said:
"There is a lot of concern about bitcoin being off its highs, I think it's a really healthy consolidation.

"At the same time, I don't think investors have fled the blockchain.

"The madcaps have almost tripled in the same time that bitcoin consolidated, so I think there is a very healthy rotation taking place.

"The use case of bitcoin hasn't changed, it's a store value. I think bitcoin still have bright prospects and it's going to be at least $20,000 by the middle of this year and probably more than double by the end of the year."
Cryptocurrency trader Jehan Chu likewise commented:
"I really think in 2018 not only will we see $50,000 price levels for bitcoin, but I think we're going to be seeing cryptocurrency and blockchain technology from its adolescence."
Watch this FOX interview with CEO Brad Garlinghouse:
Like
on Facebook
Man Who Kicked Woman As Part of Video Prank Ordered to Pay £50,000 Compensation
The sick bastard got what he deserved.
Call it crazy but a guy really kicked a woman in the back of her legs – as a prank – just so he can create a viral video. Although the footage really went viral, the dude is in for some serious trouble. That is because he is being forced to pay £52,500 in compensation.
This wannabe prankster is none other than Mario Garcia Montealegre. He was caught doing a "kung-fu-style" kick on an unsuspecting woman. It all happened in the Diagonal Mar area of Barcelona, Spain.
...
Priest Prays for Pope's Early Death for Urging Catholics To Take In Muslim Refugees
The priest believes Muslims are "hostile to the Gospel," stressing they've "murdered millions in religious wars."
A Catholic priest from Poland has recently sparked outrage after his controversial remarks against Poe Francis. Apparently, he didn't agree with the Pope's admonitions for members of the said faith to take in Muslim refugees.
During a homily in Krakow, Father Edward Staniek labeled the pontiff as a "foreign body" in the church and publicly said he prays for his early death. The sermon has since been translated into English and has spread on the internet like wildfire.
...
Threats Of A Mysterious Deadly Infection Emerge In Australia After Typhoon's Rage
People can get the infection through direct contact with floodwater or droplets in the air.
Facing a typhoon, hurricane or cyclone is a dreadful experience, particularly in areas prone to flooding and landslides. The strong winds and heavy rain could pose an imminent danger to the residents. More so, the aftermath of the typhoon could lead to the rise of various diseases and infections.
A deadly airborne disease is rising from the ground which has led to the death of three people in Australia. Dozens of people have already been infected during the 2018 wet season.
...