Man Buys Penis Enlarger Online, Gets Magnifying Glass Instead
The purchase arrived with only one instruction: Do Not Use in Sunlight.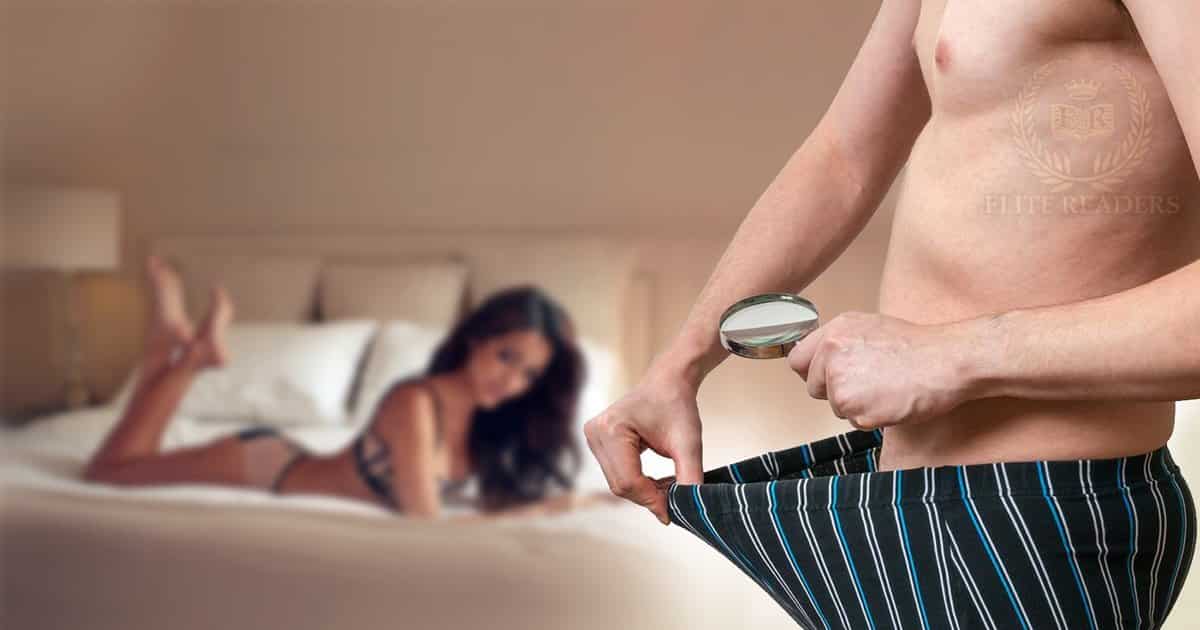 We've all seen the spam ads in our e-mail inbox for what is claimed to be the holy grail of male enhancement, a device that enlarges male genitalia. One man desperate for more.. manhood.. took the bait and ordered the merchandise. The simplistic item he received in for his purchase left a lot to be desired.
Sale
Bestseller No. 1
The Malaysian man known only as Ong, complained after receiving a £5 magnifying glass, after he spend £100 on an enlargement device online. It must have add insult to injury to this Malaysian man, who reported the incident to Malaysia's customer complaints bureau. The chairman of the bureau, Mr. Chong, reported that this was not the first claim to be made of this particular product, in fact, this customer was one of many who had fallen victim to recent online scams.
Rather than the pump-type apparatus he expected to receive, he got a magnifying glass instead.
To add insult to injury the magnifying glass came with an instruction that would at least prevent the man from causing injury to himself.
"Do Not Use in Sunlight."
"As you can imagine, he is feeling rather disgruntled," said Mr Chong. The deflated and embarrassed customer has not come forward to reveal who he ordered the penis enlarger from. "The unfortunate gentleman is just one of many who have fallen victims to these kind of misleading scams," Mr Chong said.
"Men and women are equally vulnerable to these scams. Three people lost a total of more than £15,000 to these scams this year alone."
The man has refused to come forward and name the company he bought the enlarger from. Lawyers say he is unlikely to get his money back due to the dubious nature the business. Online tricksters, he said, lure their victims by selling their products at a low price and very often the items never get to their customers.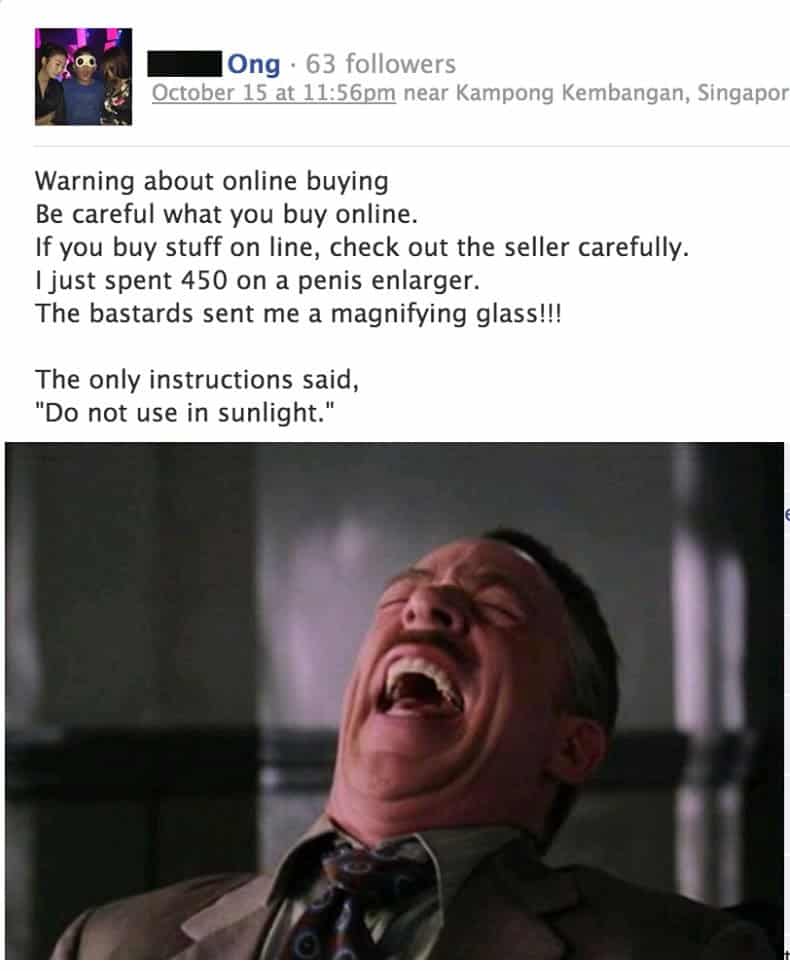 Lawyer Alex Kok said that unsatisfied customers who wished to sue online criminals would find it difficult to do so due to the dubious nature of the business.
It is especially hard if there is no proof of purchase, such as receipts. "We wouldn't know who to sue or where and how to sue them," he said.
Scams of these types are common place, this is due to the nature of the items, the tricksters believing that most people will be too embarrassed to report the scam in the first place, and secondly that officials will not take it seriously. It is estimated that over 80,000 scams like this happen a year, targeting both men and women. Mr Chong also said that is is almost impossible to find out how or who to sue in these kind of cases.
Want real enlarger?
Shocked Dad Notices Something Nasty About Toddler's Cadbury Santa Claus Chocolate
Santa Claus just made it to the naughty list! LOL!
It may not be the healthiest of food but kids will always love chocolates. Heck, we can't blame them! Even us, adults, consider chocos as our guilty pleasure and we munch on them whenever we get the chance.
One father, however, was shocked to discover something 'nasty' about Cadbury's special Santa Claus-shaped Christmas chocolate.
Col Talbot of Liverpool recently took it to Twitter to share a photo of his 2-year-old son holding the said chocolate. This was the point when the father realized the product didn't look like Santa at all once unwrapped. In fact it looked like something else entirely!
Racist Passport Machine Rejects Photo Because "Subject's Eyes Are Closed"
If you think your passport renewal process is bad, this guy's experience is way worse!
No one likes their passport photo. No matter how well you dress up or fix your hair or do your makeup, you'll always look just a little bit awkward with a poker face, ears out, and facing the camera head-on.
Well one man looked nice enough in his passport photo, and yet his photo was still rejected!
It was because the passport scanner made a "racist" error when it rejected his photo because it said:
Funny Christmas Video Shows Kids Telling The Christmas Story In Their Own Words
I didn't know Mary was doing the laundry when the angel came to visit – and that the wise men gave Jesus "gold, Frankenstein, and myrrh."
We're all familiar with the Christmas story and we can probably tell it from memory, if we're asked to do so. You know, Mary was visited by an angel, she and her husband-to-be Joseph went to Bethlehem, and that's where she eventually gave birth to the baby Jesus.
However, most of us are probably unaware that Mary was actually doing her laundry before the angelic visitation happened. Or that the wise men gave young Jesus some "gold, Frankenstein, and Myrrh."
We bet you didn't know that!