Inhaling Himalayan Pink Salt Can Bring 5 New Benefits
Inhaling rock is good if it is the Himalayan pink salt that you are inhaling. Learn the health benefits it can offer.
As the world slowly becomes a haven for different types of illnesses, a lot of people are growing concerned and conscious of their health. With medicines and treatments becoming real pricey due to demand, experts are coming up with natural alternatives that are way cheaper but are proven safe and effective.
Of all the natural remedies to illnesses popping up these days, the pink Himalayan salt is one of those that have numerous benefits. It is found to contain over 84 minerals and trace elements that can be processed as body scrubs, bath soaks, salt lamps, but above all these commercial functions, it can also solve a lot of health issues.
The Himalayan pink salt has numerous benefits other than being ingredients to beauty products.
Inhaling the Himalayan pink salt through a salt inhaler allows you to reap countless health benefits. Ceramic salt inhalers are being sold where you can place an amount of Himalayan pink salt rocks. The natural moisture created in the air as you inhale from it helps absorb the salt particles in your lungs. This remedy can work wonders to those who suffer from asthma, respiratory allergies, colds, and congestion. It also reduces inflammation in the lungs. It is one of the natural therapeutic remedies available with no negative side effects.
For you to appreciate the Himalayan pink salt, listed below are five benefits of inhaling the wonder rocks.
#1 Resolves Sinus Problems

The Himalayan pink salt inhalation therapy has been used for centuries already. Doing so can boost the strength of the respiratory system. Studies have found that breathing in pure, ionized air in salt mines can help reduce respiratory problems such as general irritation caused by smoking and air pollution.
#2 Detoxification

The air we breathe today is not as pure as the air in the earliest years. With a lot of factories and vehicles emitting smoke, the air we live in is already contaminated by dust, smog and pet dander. This pollution can cause stress to our lungs. But with the Himalayan salt inhaler, you can detox your lungs and the air around you.
#3 Reduces Mucus Build Up

Mucus build up and congestion are often caused by the toxins in the air we breathe. But with the natural cleansing ability of the Himalayan pink salt, you can reduce excessive mucus build up and relieve yourself from congestion.
#4 Protects The Body From Harmful Organisms

The Himalayan pink is known for its antibacterial, anti-fungal and anti-microbial properties. Its 84 natural elements and minerals can boost the immune system and can be used to cleanse the body of harmful organisms.
#5 Promotes Better Sleep

Colds and congestion often keep us up all night. Feeling uncomfortable with the mucus build up, you can inhale the Himalayan pink salt to eliminate the congestion. Furthermore, it helps you breathe better and stops nighttime coughing and even snoring for a more restful sleep.
You can enjoy these benefits when you inhale the Himalayan pink salt through the salt inhaler. Simply place the rocks in the ceramic inhaler to the package directions. Place the inhaler in your mouth and try to breathe in normally and later exhale through the nose. Just make sure you don't add water as the inhaler is meant for dry therapy only.
Alternatively, by inhaling using long, slow, deep breaths, the salt ions will be brought to the lungs. The particles will bypass the nasal filtering system and go directly to the lungs. The lungs will then absorb the ions and bring them into your bloodstream which can help reduce inflammation and pain in the lungs caused by asthma, bronchitis, and pneumonia.
Like & Share This Post
Does Mango Make Your Mouth Itch? There's a Weird Reason Behind It!
The condition is called "mango mouth."
People who don't like mangoes are a rarity. With its delightfully sweet taste, soft texture, and vitamin content, the mango has become one of the world's most popular fruits. But there ARE people who shy away from eating mangoes, not because they don't like the taste, but because the fruit makes their mouths itch!
The condition is called "mango mouth," which produces an itchy and tingly sensation when the fruit makes contact with the mouth. This happens to people with mango allergy; their mouth can't tolerate the chemical called urushiol.
...
The 400-Year-Old Mousetrap is Truly Brilliant In Its Simplicity
This is probably the simplest solution you have for a more humane way of catching mice.
If you have a mice problem in your house, you may find yourself in this classic dilemma - how to catch mice without killing or hurting them. The common mousetrap that all of us are surely familiar with is an effective tool, but the snapping motion can hurt the mouse real bad.
Now this really old mousetrap, we mean old as in 400 years old, is probably the simplest solution you have for a more humane way of catching mice. What makes it even more awesome is that fact that you need only two items that you will normally find in your kitchen.
...
7 Movie Skills That Can Actually Help You Big Time
It is really handy to know a thing or two.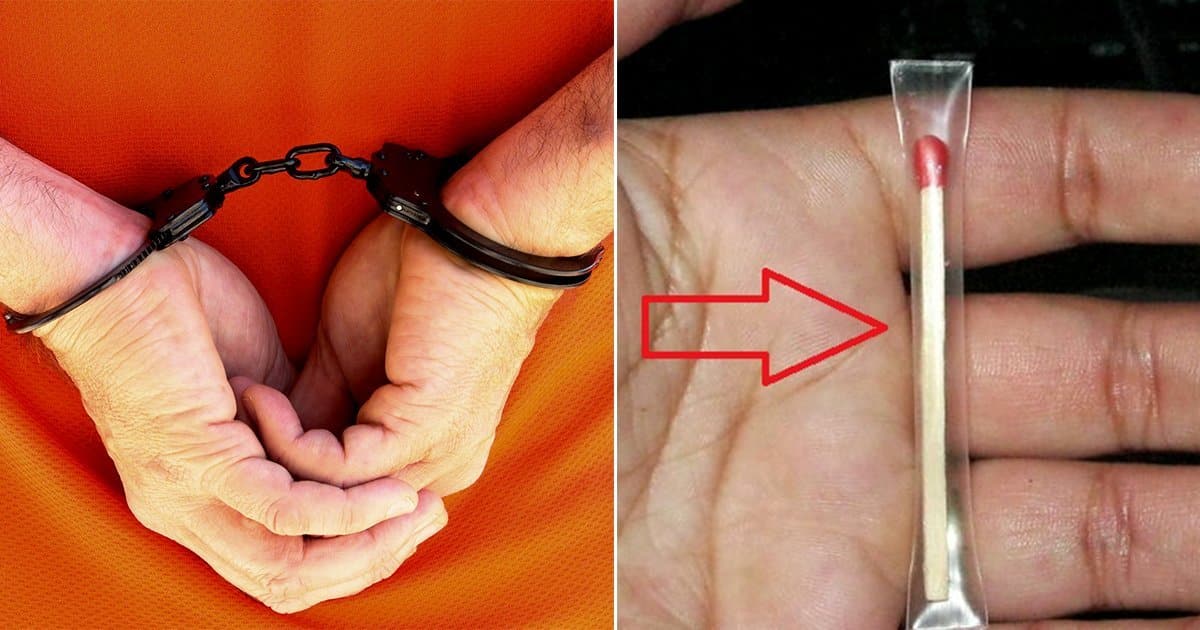 Almost everyone of us loves watching movies, though we may differ in terms of the genre we prefer. In some instances, the movie is so great that we cannot help but think of putting ourselves in the shoes of the characters. What if we are the ones on a handcuff? How can we find a way to free ourselves?
Truth is, this kind of scenes are likely to happen in real-life. But no matter how unexpected they can be, it is best that you are prepared.
We here at Elite Readers have come up with a list of movie-like tricks that can help you bail out even in the most dangerous of situations. Perhaps you will survive just like your favorite movie characters. Check them out below!
...