15,000 Scientists Write Letter To Give 'Catastrophic Warning' About Humanity's Fate
Everyone should give heed before it's too late. Like seriously!
If a group of 15,000 scientists from across the world say they have one warning for humanity, it's probably important, right? Besides, these experts know what they're talking about so getting a singular message from them is surely a big deal.
According to reports, the Union of Concerned Scientists recently released a letter that warns the world about the dangers we can all face in the future. The message is actually an update to the original message written in 1992 which was backed by 1,700 scientists at the time.
15,000 scientists have sent a catastrophic warning about humanity's fate.
Now with a larger number, the scientists report that things have actually gotten worse since the first message was sent back in 1992.
Fast forward to today and we're still facing a lot of environmental problems and it looks like there's no slowing down anytime soon. Only the ozone layer's hole has improved but the other threats have definitely gone really, really bad.
According to the letter, these things happened within the past 25 years:
The amount of fresh water available per head of population worldwide has reduced by 26%.

The number of ocean "dead zones" – places where little can live because of pollution and oxygen starvation – has increased by 75%.

Nearly 300 million acres of forest have been lost, mostly to make way for agricultural land.

Global carbon emissions and average temperatures have shown continued significant increases.

Human population has risen by 35%.

Collectively the number of mammals, reptiles, amphibians, birds and fish in the world has fallen by 29%.
"Scientists, media influencers and lay citizens" are not doing enough to solve the problem, the letter said.
We must act soon if we want to escape the terrible consequences, encouraged the scientists.
As they tell us through the letter:
"Soon it will be too late to shift course away from our failing trajectory, and time is running out. We must recognize, in our day-to-day lives and in our governing institutions, that Earth with all its life is our only home."
This is mankind's second warning – and we should take it for granted.
Meanwhile, Professor William Ripple of Oregon State University wrote in the BioScience journal, saying:
"Humanity is now being given a second notice … We are jeopardizing our future by not reining in our intense but geographically and demographically uneven material consumption and by not perceiving continued rapid population growth as a primary driver behind many ecological and even societal threats.

"By failing to adequately limit population growth, reassess the role of an economy rooted in growth, reduce greenhouse gases, incentivize renewable energy, protect habitat, restore ecosystems, curb pollution, halt defaunation, and constrain invasive alien species, humanity is not taking the urgent steps needed to safeguard our imperiled biosphere."
This is not a drill. Wake up, people!
Prof Ripple further added:
"Those who signed this second warning aren't just raising a false alarm. They are acknowledging the obvious signs that we are heading down an unsustainable path.

"We are hoping that our paper will ignite a widespread public debate about the global environment and climate."
Watch the video here:
Like
on Facebook
Like & Share This Post
Why You Should Put A Tape Over Your Webcam
A little piece of tape can give you peace of mind.
When it comes to cyber security, most of us are content with merely staying away from harmful sites, not clicking unwanted links, and perhaps using a good anti-virus software. While all of these are unquestionably important, many users are forgetting about one basic thing that could likewise compromise their safety – covering that web camera.
Mark Zuckerberg does it. Edward Snowden does it. And even former FBI director James Comey does it. So it must be very important, right? And yet many of us, common folks, actually don't bother.
It's not about being paranoid – it's about staying safe.
Cameras are everywhere these days – from our laptops and smartphones, to everything else in between – and that can definitely be risky. In the past, previous reports have confirmed that, unscrupulous and tech-savvy crooks can actually hack people's cameras and microphones to spy on them.
In 2010, for example, we've heard a news report about two high school students sued a local school district. The reason? Well apparently, school personnel "had activated the anti-theft software on their school-issued MacBooks and secretly photographed the students at home." The district later admitted that thousands of photos of dozens of students had been taken.
Meanwhile, a 2011 incident tells us of Luis Mijangos, a man confined to a wheelchair, who was given a sentence of 6 years for the crime of spying on more than 100 ladies – many of whom were under 18. He contacted his victims, asking them for more naked photos while threatening to make to make public the private photos and videos of them he had in his possession.
A little piece of tape can give you peace of mind.
As the victims have learned for themselves, camera hacking can happen to anyone and the simple act of putting a tape over a webcam can really make a big difference.

Watch this video to learn more about this subject:
Like
on Facebook
As a LaptopMag article encourages us:
"If you've got a computer in your bedroom, put black electrical tape over the webcam. Cut off the plug from a broken pair of headphones and stick it in the microphone jack to disable the external microphone.

"If you're talking about something and you'd rather the conversation didn't leave the room, make sure there are no smartphones or laptops in the room. If you're a company executive discussing sensitive information in a meeting, do the same. Your friends may think you're a nut, but that's their problem."
Consider this seriously, folks. I know I will!
Meet Codey Rocky, The Robot That Teaches Your Kids To Code
Codey Rocky is being described as a "new coding companion for budding innovators from ages 6 and up."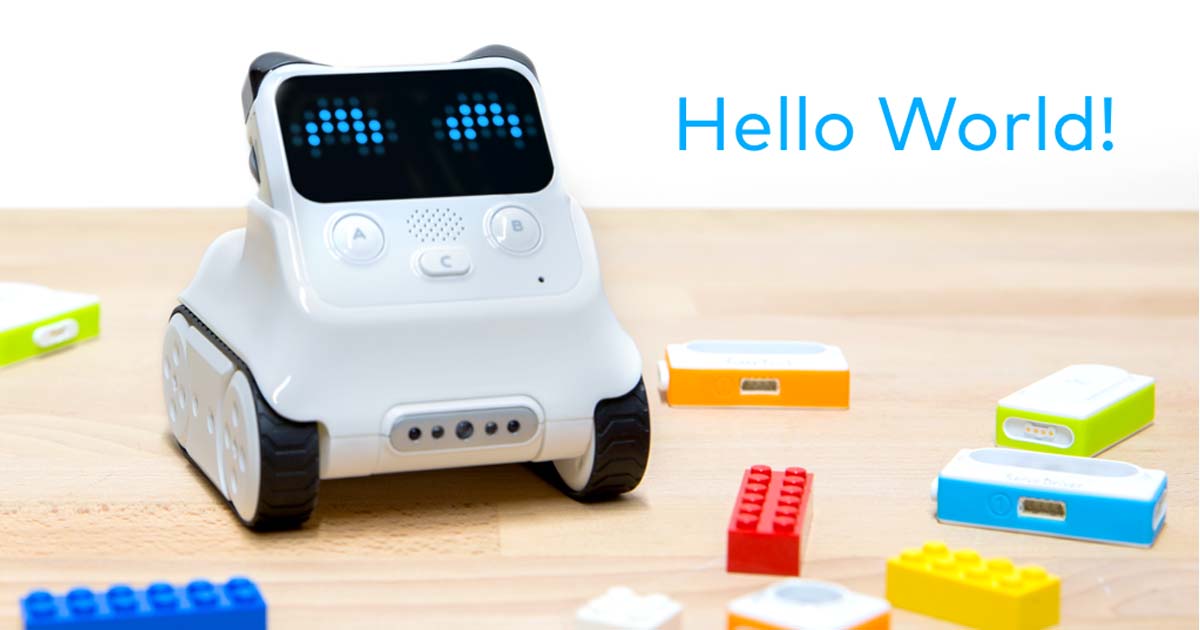 Parents, take note. There's one cool toy robot out there today that's more than just a plaything – it can also teach your kids with coding skills.
Meet Codey Rocky, an awesome robot that's been designed to help young children learn coding and AI. Its combination of "easy-to-use robotics hardware with graphical programming" makes it easy for youngsters to learn the basics in the world of coding.
Codey Rocky is "an entry-level coding robot for STEM education, suitable for children ages 6 and up."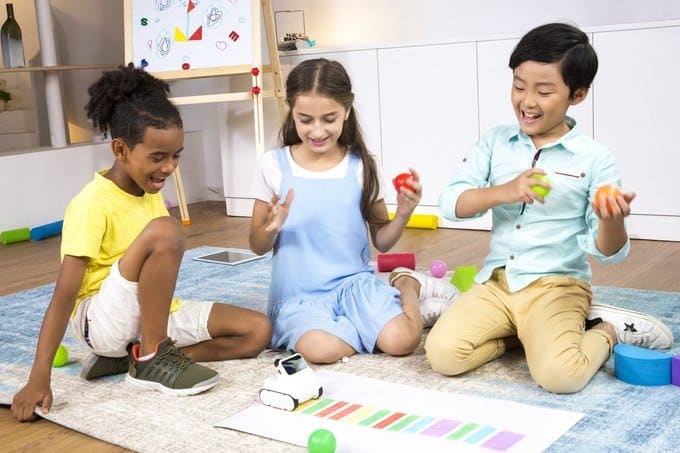 According to its Kickstarter page, Codey Rocky is actually two robots in one.
We read:
"Codey is the detachable controller that holds all the magic. It includes more than 10 electronic modules that can be controlled via code. Rocky is the car that lets you take Codey anywhere you want, so that your clever programs can be run everywhere."
Codey Rocky allows users to create interactive games, make music, receive and display weather reports, and much, much more.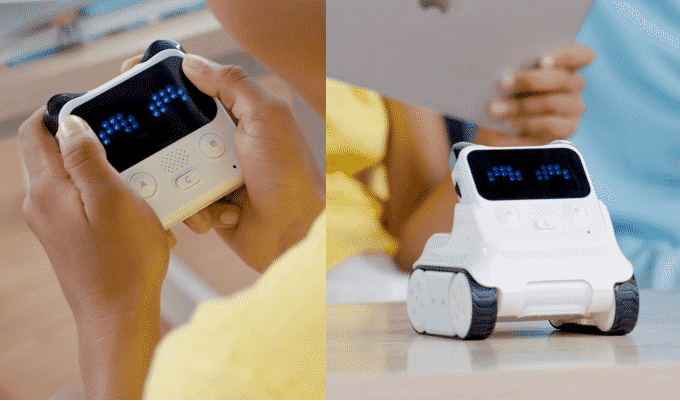 Ideas become reality with Codey Rocky.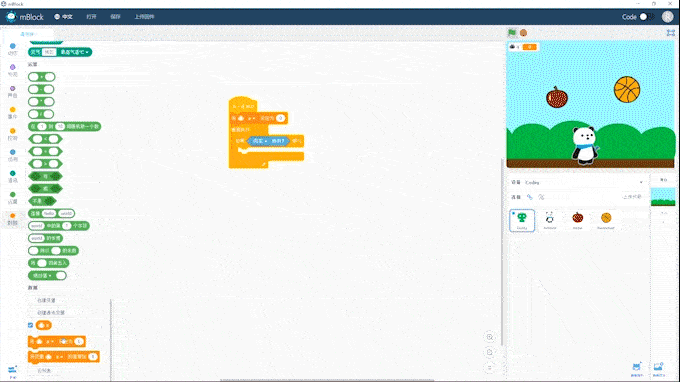 With it, a kid can easily create his or her first program by dragging and dropping code blocks.

Eventually, he or she can progress into advanced coding.
Makeblock, the team behind the interesting invention, aims to improve education with the use of robots and drones.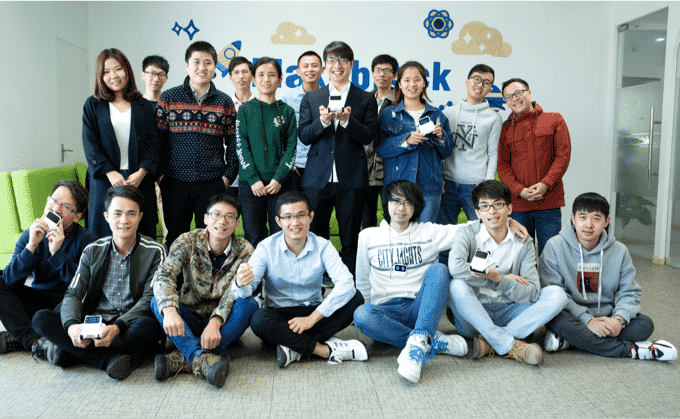 The page further tells us:
"Codey Rocky comes with more than 10 integrated and programmable modules and mBlock 5, the latest version of our graphical programming platform that also supports advanced Python programming. The seamless integration of software with robotics hardware means that kids of all ages can start coding in minutes and instantly see the results of their code by interacting with Codey Rocky."
Watch the video here and see the robot in action:
Like
on Facebook
If this sounds pretty interesting to you, go ahead and check out Codey Rocky over at Kickstarter.
A Rover Dived to the Mariana Trench to Unravel Its Deepest Mysteries
Have you ever thought about what the ocean surface looks like miles below?
Ever since you were a kid, you have always wondered what the ocean has to offer. Perhaps you wanted to know what sort of other creatures live beneath it, or just how the surface of the ocean looks like miles below. After all, it is human nature to get curious.
As far as science is concerned, the Mariana Trench is known to be the planet's deepest point. Scientists from all over the world have been trying to unravel its mystery. In fact, the National Oceanic and Atmospheric Administration just sent cameras down into its depths – and the images captured are just mind-blowing.
A dive into the unknown indeed.
The depth was estimated to be six miles. Equipped with fast internet connection, the agency was able to live-stream the whole trip.
The camera rover was tasked to explore the deep water around the entire area.
Below are some of the most fascinating – and disturbing – images captured by the rover:
#1. This jellyfish looks like from outer space or something.
#2. An enchanting yet fragile deep-sea coral.
#3. A flower-like crinoid.
Also known as sea lilies, this living thing is somehow related to starfish.
#4. And there are other versions of them.
#5. Oh, let's not forget about the other reefs – and the shark!
#6. Add to that a tiny fish.
#7. Not your "ordinary" fish buddy, right?
#8. The Mariana Trench is also packed with amoebas.
#9. This one here is a tunicate, aka sea squirt.
#10. Although it remains unconfirmed, researchers dub it a "relicanthus."
#11. Just another acorn worm.
#12. A shrimp with some sort of parasitic backpack.
#13. Sadly, this garbage found its way below.
#14. This one, too.
#15. They just never stop.
It cannot be denied that the Mariana Trench is one of the most beautiful things on Earth. Unfortunately, humanity is starting to destroy its innocence – and the last three images are proofs to it.