Mariah Carey Still Earns $507,000 Each Year From 'All I Want For Christmas'
That's a huge amount of money for a song released way back 1994!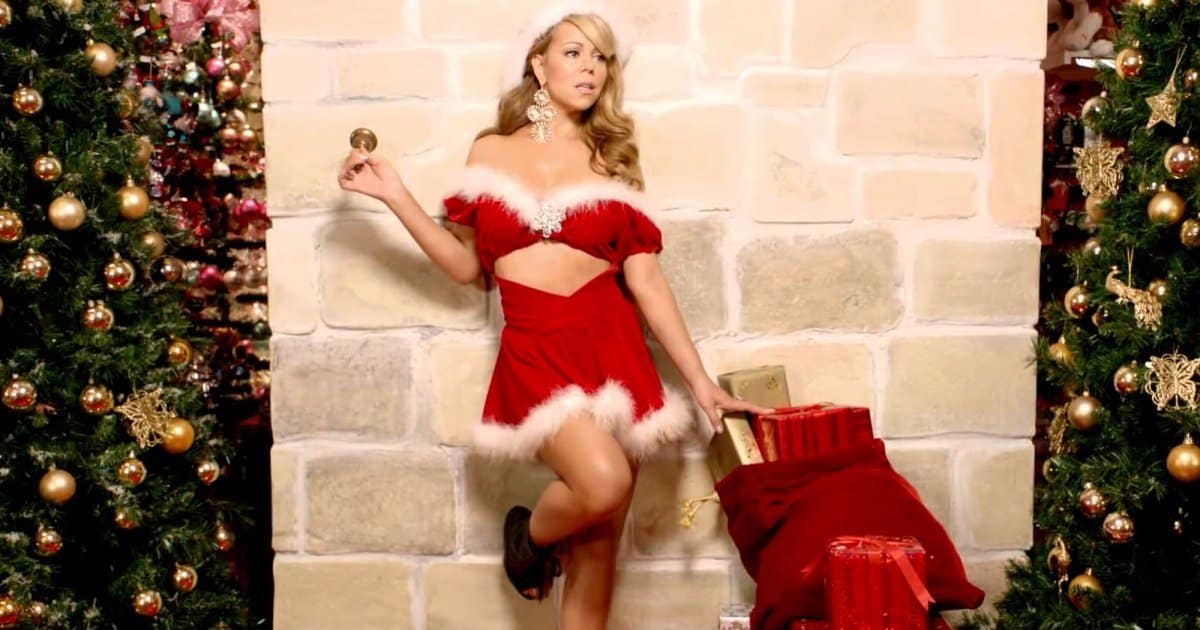 Apart from the decors and gifts, the food and festivities, perhaps one of the things that really bring the Christmas spirit is music. We all love those old-fashioned Christmas carols and, yes, even those pop songs that just wouldn't go away throughout the years.
One of the cheesy hits that has truly stood the test of time, of course, is that track by Mariah Carey entitled 'All I Want For Christmas.' We're all familiar with that song and admit it – reading that title alone probably made you sing the tune in your head.
To this day, Mariah Carey still makes money from 'All I Want Is Christmas'.
Well it looks like the pop star is much more excited for the holidays than most of us since she, according to reports, still receives earnings from the track each and every year.
Every year, the singer earns around US$507,000 from royalties.
While some would likely point out that Mariah Carey is worth millions of dollars and that such an amount is just a drop in the ocean, that's still easy money straight into her pocket without having to do anything – each and every year.

That's definitely not bad for a song that was released way back 1994, right? Also, I say it's a little bit ironic for a track that opens with "I don't want a lot for Christmas" and claims "I don't care about the presents".
'All I Want For Christmas' was co-written and produced by Walter Afanasieff.
So just in case you need to hear the track for the millionth time, we've embedded the official music video below for your viewing and listening pleasure.
Watch the music video here:
Like
on Facebook
Have a fun-filled holiday season with your friends and family, everyone!
Titanic Director Finally Answers The Question On Why Jack Didn't Fit On The Door
Titanic has always been everyone's favorite movie.
Titanic fans, rejoice! For two decades, a common question about the heartbreaking ending of the Titanic movie has circulated among fans everywhere. Why didn't Rose let Jack float on the floating door?
In fact, many viewers bashed Rose and said she was selfish for not saving Jack when the guy saved her countless times while on the giant ship.
The movie's director, James Cameron finally answered and it was simple.
45 Extreme Makeup Transformations Actors Underwent For Movies
#17 is a total masterpiece!
The job of an actor is to make sure that he/she gets to deliver his role perfectly. More importantly, his acting skills must be great enough to convince the audience that what they are seeing is not a performance. However, some roles require more than good acting skills really. There are those that need makeup and prosthetics to bring a character to life.
As you might have guessed, this is what the compilation is all about. We are going to show you some of the most incredible transformations of actors in the film industry. They are enough proof that the magic of movie makeup is real.
Well, we will not keep it long. Here are them!
6 Celebrities Who Really Think That the Earth is Flat
Are they trolling or simply stupid?
We first learned about the Earth and everything about it since we were kids. Particularly, we learned that it is round and orbits the Sun. But as the years go by, some people have challenged these facts. They claim that the planet we live on is flat.
The number of these individuals has increased over time, and they mostly consist of celebrities. At first, you would think that they are bluffing or something. Later on, however, you would see just how serious they are with their claims. They are so serious that you could not help but wonder: "Are they even for real?"
So, without further ado, here are some of the celebrities who have jumped on the flat Earth bandwagon. Check them out!