Questions that No One Knows the Answer To
These are the questions that not even the most brilliant minds can answer!
We've come a long, long way as humans from being absolutely clueless about the world around us to being hyper-aware of the mysteries of our planet, space, time, and all those fun concepts that both scientists and philosophers wonder about. In a span of about a hundred and fifty years we went from a society that just barely scratched the surface on electricity to one that has the Internet right in the palm of our hands!
But despite how advanced we are in technology, there are still a lot of unanswered questions that we're getting no closer to finally answering. Here are some questions that have stumped even the most brilliant minds that have ever existed.
Keep in mind that this is a TED talk by TED curator Chris Anderson that's quite long. But we guarantee that after watching this entertaining and strangely enlightening video, you'll feel some semblance of an existential crisis settling in – and yet, it will make you feel more aware of the world around you.
Don't believe me? Take a look for yourself.
Like
on Facebook
Sometimes the most important questions aren't about the vastness of the universe or the mechanics of atoms and elements and mysterious forces on earth. Sometimes, it's the "why" questions that boggle us the most.
Why are we here? Why do we exist? What is our purpose? Is there a divine plan for us? And in this vast universe of infinite possibilities, why do the things that happen to us end up happening to us?
Perhaps Einstein himself had all these questions too. Maybe Newton did, and even Stephen Hawking. But these questions are as boggling to those great thinkers as they are to regular folk like you and me.
So what are your greatest questions? What questions do you, despite perhaps never knowing the answer, still ask yourself from time to time? Share them with us, and share this with your friends to start a dialogue!
Like & Share This Post
Tamagotchi Is Back After 20 Years But Now It's An App
Who misses Tamagotchi? This new app is for you.
Every 90's kid can attest to the joys brought about by iconic toys that were popular back then – Tamiya, Beyblade, the Gameboy, Tetris, and others. One of the most popular was the Tamagotchi, a game that allows kids to raise their own virtual pets.
Well, the iconic and popular 90s game Tamagotchi is back! After 20 long years, you can now play the game again – but this time, its on your smartphones. the said game will officially launch in 2018 although it's now available in Canada via the iOS.
The new app, which will be called My Tamagotchi Forever, will be offered for free for both iOS and Android users.
This will allow the users, to help their characters grow and mingle with the other creatures in a place called "Tamatown".
It resembles Nintendo's Animal Crossing: Pocket Camp.
The game, however, had a makeover.
Instead of the traditional pixellated character with a face, the virtual pet will have AR features, just like other hit games such as Pokemon Go.

For those who have tried playing Tamagotchi in their childhood days, the game will require the gamer to feed, bathe, clean and put the virtual pet to bed on time.
If the gamer would neglect catering to the needs of the character, the pet may turn into a sulky ogre.
According to Tamagotchi Forever's website:
"Twenty years since the West first fell under the Tamagotchi spell. The phenomenon is spreading love to a whole new generation of caring fans with its first ever free-to-play mobile game!"
Tamagotchi Forever is also offering a chance to become the inspiration for a new character, which will be added to the roster of characters in the game. The winner will be selected randomly as long as users will register early on the game's website.
Already available in Canada, the global release will be announced soon. Excited? Let's reminisce how it was to have the Tamagotchi back in the days.
Watch the video here:
Like
on Facebook
Mariah Carey Still Earns $507,000 Each Year From 'All I Want For Christmas'
That's a huge amount of money for a song released way back 1994!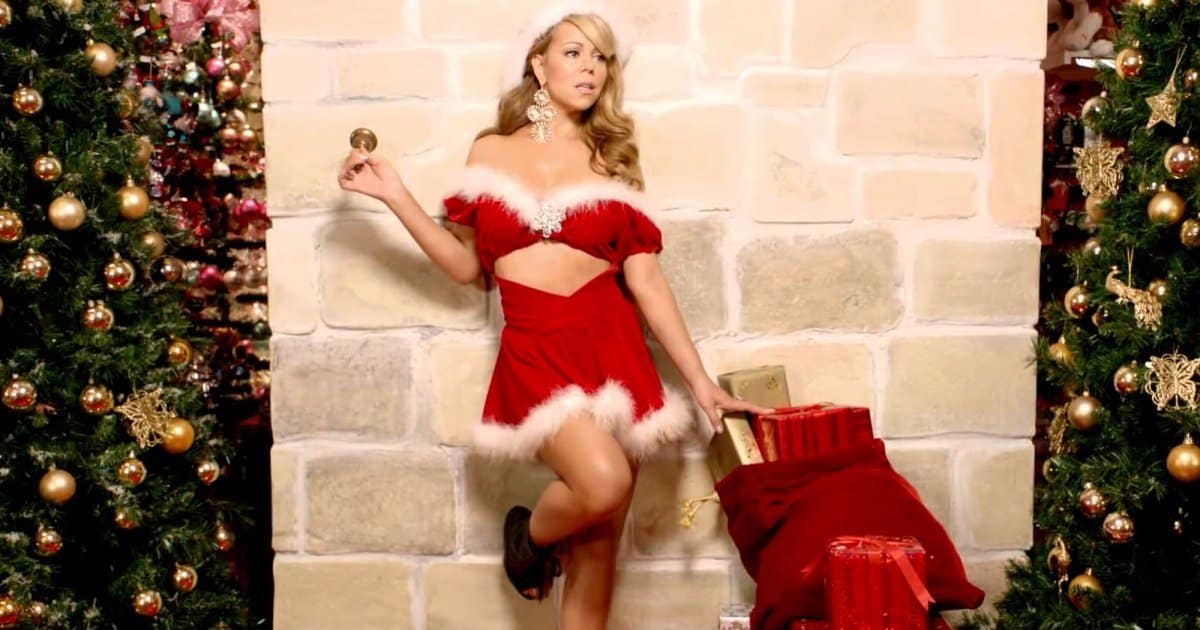 Apart from the decors and gifts, the food and festivities, perhaps one of the things that really bring the Christmas spirit is music. We all love those old-fashioned Christmas carols and, yes, even those pop songs that just wouldn't go away throughout the years.
One of the cheesy hits that has truly stood the test of time, of course, is that track by Mariah Carey entitled 'All I Want For Christmas.' We're all familiar with that song and admit it – reading that title alone probably made you sing the tune in your head.
To this day, Mariah Carey still makes money from 'All I Want Is Christmas'.
Well it looks like the pop star is much more excited for the holidays than most of us since she, according to reports, still receives earnings from the track each and every year.
Every year, the singer earns around US$507,000 from royalties.
While some would likely point out that Mariah Carey is worth millions of dollars and that such an amount is just a drop in the ocean, that's still easy money straight into her pocket without having to do anything – each and every year.

That's definitely not bad for a song that was released way back 1994, right? Also, I say it's a little bit ironic for a track that opens with "I don't want a lot for Christmas" and claims "I don't care about the presents".
'All I Want For Christmas' was co-written and produced by Walter Afanasieff.
So just in case you need to hear the track for the millionth time, we've embedded the official music video below for your viewing and listening pleasure.
Watch the music video here:
Like
on Facebook
Or if you prefer the messier live version, you can instead check this out:
Like
on Facebook
Have a fun-filled holiday season with your friends and family, everyone!
Titanic Director Finally Answers The Question On Why Jack Didn't Fit On The Door
Titanic has always been everyone's favorite movie.
Titanic fans, rejoice! For two decades, a common question about the heartbreaking ending of the Titanic movie has circulated among fans everywhere. Why didn't Rose let Jack float on the floating door?
In fact, many viewers bashed Rose and said she was selfish for not saving Jack when the guy saved her countless times while on the giant ship.
The movie's director, James Cameron finally answered and it was simple.
James Cameron explained:
"And the answer is very simple because it says on page 147 [of the script] that Jack dies."
The heart of Titanic fans would break upon hearing this but it's the truth.
Cameron further explained that when they chose the door, it was an artistic choice.
"I think it's all kind of silly, really, that we're having this discussion 20 years later. But it does show that the film was effective in making Jack so endearing to the audience that it hurts them to see him die. Had he lived, the ending of the film would have been meaningless."

"The film is about death and separation; he had to die. So whether it was that, or whether a smoke stack fell on him, he was going down. It's called art, things happen for artistic reasons, not for physics reasons."
The question has plagued anyone who has ever watched the box-office movie hit.
However, Cameron defended why they chose a bigger door. He actually tried to get the physics right and said that he actually got in the water.
He made actors float on a makeshift door to prove that Rose couldn't survive. He wants the scene to be realistic. They tested the door for two days and he wants it to support one person with full free-board, which means that Rose was not immersed at all in the freezing water.

This will get her to survive three hours before the rescue ship to go back and rescue her.
He added:
"And we very, very finely tuned it to be exactly what you see in the movie because I believed at the time, and still do, that that's what it would have taken for one person to survive."
That being said, the question should have been dismissed long ago because if there was another ending, it would not create the same impact it did 20 years ago.
To celebrate the 20th anniversary of the movie, "Titanic" will return to theaters on Dec. 1.