Lady Passenger Drives Taxi After 70yr Old Driver Said He's Too Tired And Sleepy To Drive
She's really pretty, both inside and out!
We all have our own responsibilities and duties on a regular basis. It may be a job, a freelance project, or a community service. Regardless, we all need energy to do these tasks to the best of our capabilities. But such can be a mishap if you feel tired and, worse, sleepy. You just can't help but close your eyes.
Apparently for a taxi driver, he felt very sleepy one day. He knew, however, that forcing himself to drive can mean the death of him and his passenger. But luckily for him, his passenger was quite the contrary.
A rule of thumb: Don't yawn and drive.
The passenger's name is Cristina Tan and she quickly became viral after sharing her unusual commuting experience online. She was basically on her way home riding a taxi. She and the driver discussed a lot of things, including his motivation to work tirelessly despite being 70 years old. He explained that his daughters need him and so he continues to drive.
A few minutes later though, the driver asked Cristina to get down and look for another cab. It turned out that he was sleepy and he couldn't drive the vehicle accordingly. Realizing it would've been dangerous for the both of them, he decided to let Christina go.
Rather than complaining, Cristina offered help and drove the vehicle herself.
Surprisingly, she offered to drive the taxi instead. The old man didn't believe it at first that she was capable of driving a manual transmission vehicle. Moreover, he was embarrassed by the fact that it was the passenger who offered to drive. But she insisted.
Cristina said that right after she took over, the driver went to a deep slumber. Heck, he was even snoring according to her.

According to
Definitely Filipino
, Cristina couldn't resist taking photo of herself as the cab driver. She went to say that some passengers would hail the vehicle, but would be surprised to see a lady behind the wheels.
The driver definitely didn't expect such a kind act that day.
People applauded her on social media sites for being sweet and treating the old guy wel. Others also praised the driver for being honest, considering the stigma around taxi drivers.
This one's for you, Cristina! Atta girl!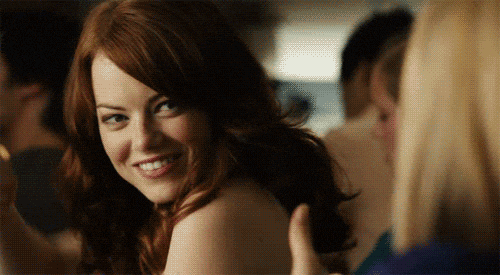 Weatherman Gets Awarded 'Best Weatherman Ever' After His Hurricane Irma Report Goes Viral
"Other channels are like "OH NO WE'RE ALL GONNA DIE", but this guy doesn't make my anxiety go berserk."
Alan Sealls, who works as chief meteorologist over at WKRG has recently been given a "Best Weatherman Ever" trophy after numerous netizens praised him for his calm, soothing voice as he reported about hurricanes Irma, Jose, and Katia. His weather report video later went viral on social media after it went on-air.
Reddit and YouTube netizens admired Sealls for explaining the hurricanes clearly and for his unique approach towards reporting it. People immediately began leaving many positive comments for him.
Meet Alan Sealls: the "best weatherman ever," according to netizens.
Woman's 5-Inch-Long Eyelashes Set a Guinness World Record
Maybe she was born with it, because it sure isn't Maybelline.
If there's anything women would love to have on their faces, its probably long and thick eyelashes that frame their eyes and cast shadows on their cheeks. In fact, such is the quest for mile-long lashes that mascara alone comprises a million dollar industry.
Now imagine if one were born with enviously long eyelashes that sets a world record for its length. Like Jianxia of Shanghai, China, for instance.
Her lashes are nearly 5 inches long!
Guy Takes Selfie Every Day for 9 Years, Finally Smiles On His Wedding Day
Well, he has every reason to paint that smile!
Perhaps one of the best things we received from technology is photography. We're able to save memories, most particularly the special ones. If there's an event or a milestone, we can simply take our cameras or phones out and take pictures. And when it comes to such topic, selfies are without a doubt the most interesting.
This is exactly what Hugo Cornellier did as he took selfies every single day since 2008. Yes, you read that right – he started taking daily photos of himself 9 years ago when he was still 12. Unlike other kids during that time, he was more into taking pictures than playing video games.
Hugo, who hails from Canada, was inspired by Noah Kalina. The latter basically posted a time frame made up with various self-portraits. Thinking it was cool and unique, he did the same thing and came up with his own project.