Christmas Tree Brows Are Now a Trend, and Here's How They Do It
Who needs a Christmas Tree when you got brows?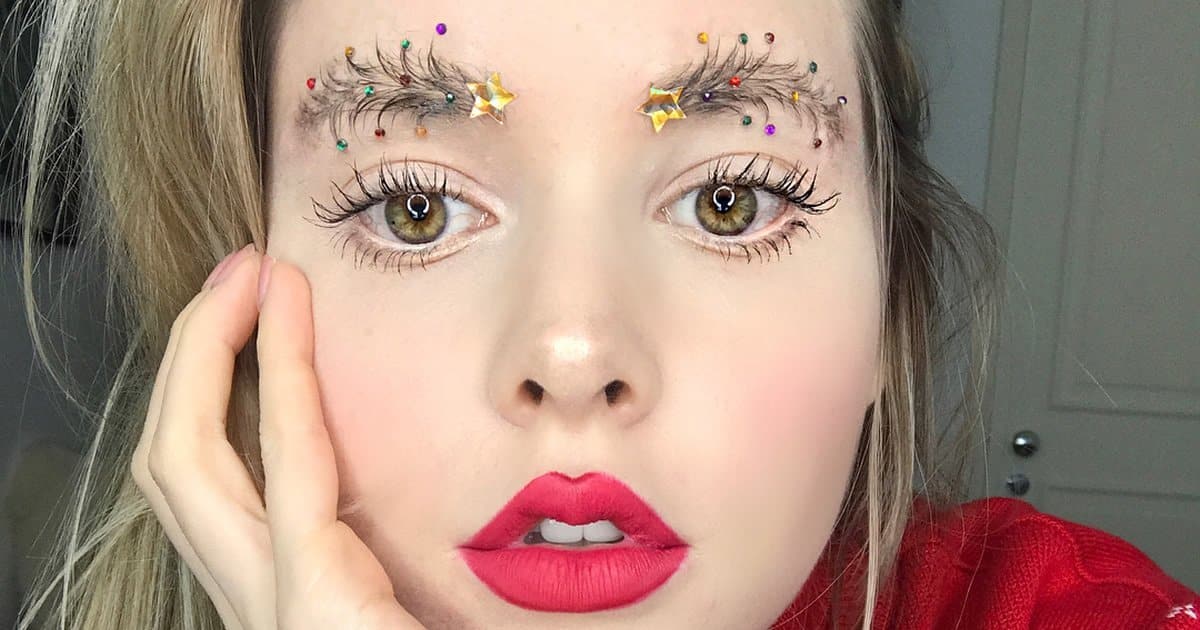 We are only a few days away from Christmas and people have already started shopping stuff together with their families. Heck, some of us have even started wrapping gifts already. Indeed, it is the season of giving, and most of us are ready to celebrate it!
Apparently though, someone is celebrating the Yuletide season in a very unique way. This girl is, in fact, starting a new trend called the Christmas Tree brow.
Oh, yes, you read that right. It is all about decorating your brow in the most Christmas way possible. Actually, it is pretty straightforward. Just design your brow like a, well, Christmas Tree. This is thanks to Canadian beauty guru named "taytay_xx," a beauty blogger who acquired a huge following on social media.
This woman proved to us that you can do just about anything with your brows and that they are meant for something bigger. Check out below some of the glorious garlands of women from around the world. We bet you girls will love to try them this yuletide season!
Meet taytay_xx, a beauty blogger who started the Christmas Tree eyebrow trend.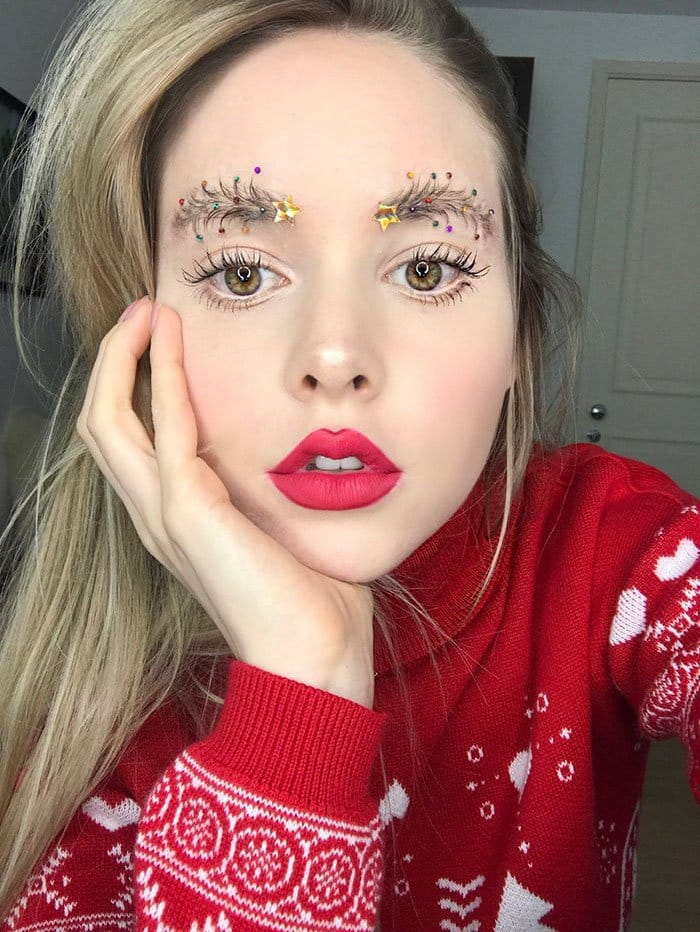 And here is how she does it.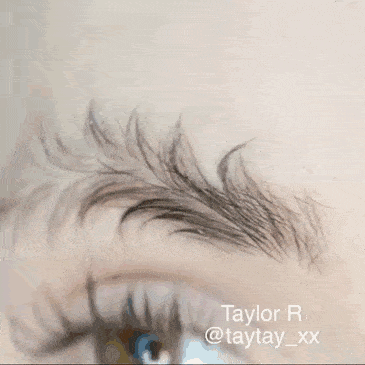 Thanks to her, many other ladies eventually jumped on and gave it a shot.
#1.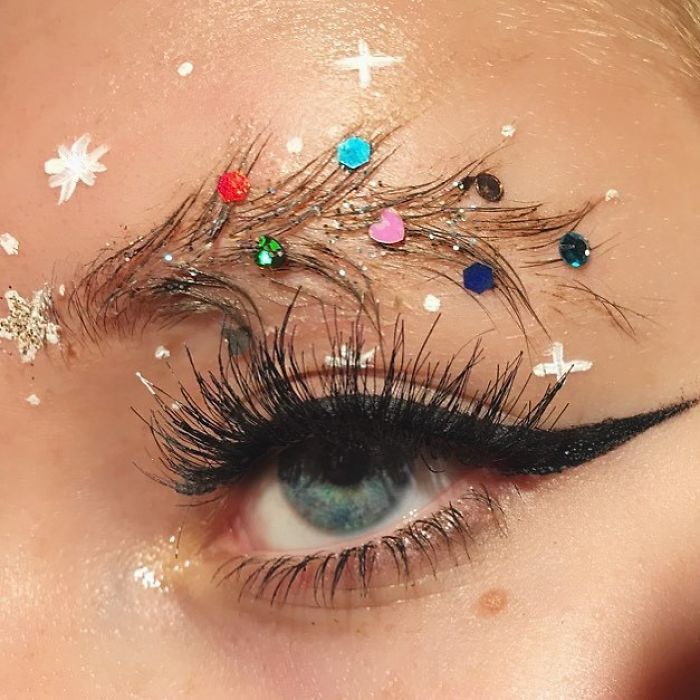 #2.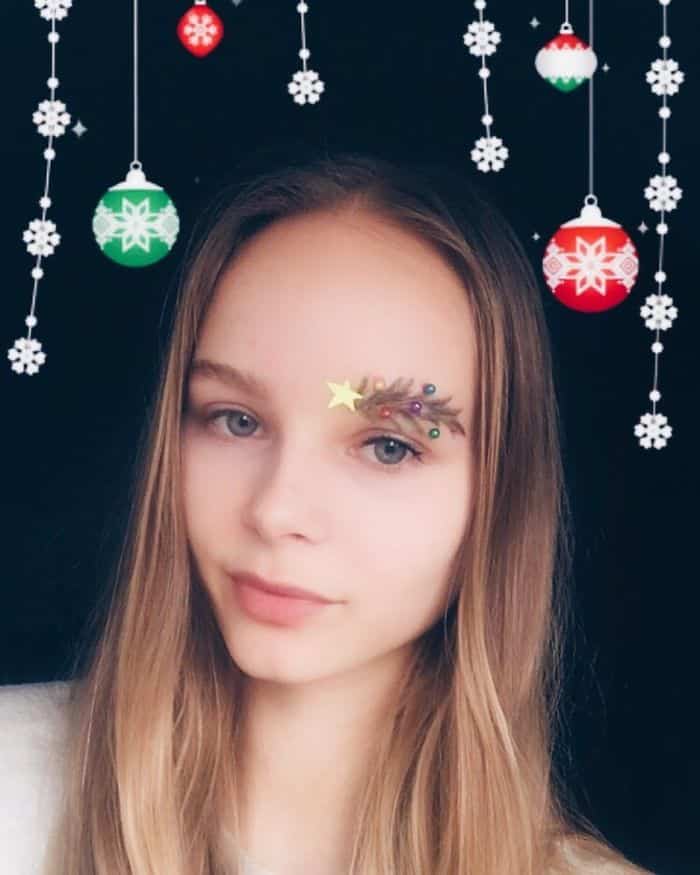 #3.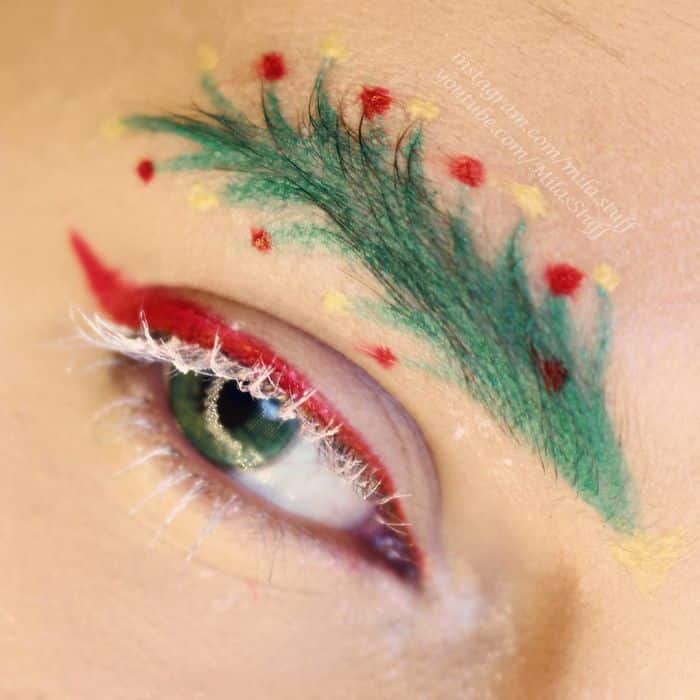 #4.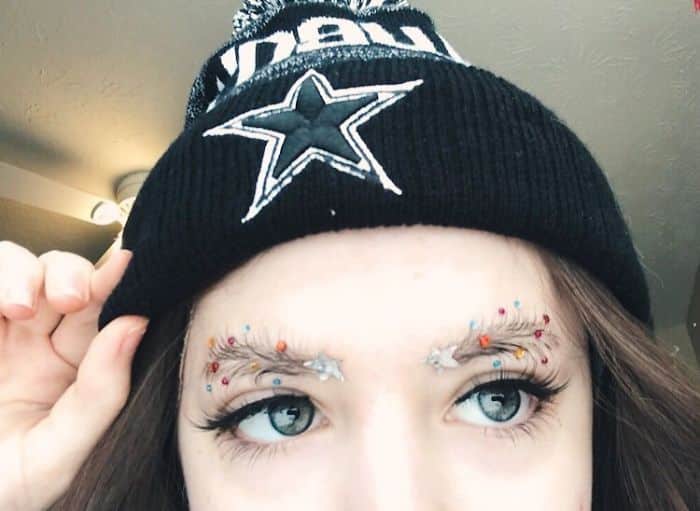 #5.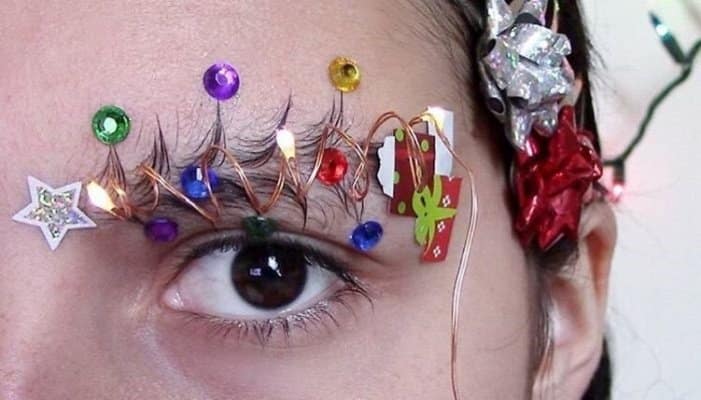 #6 .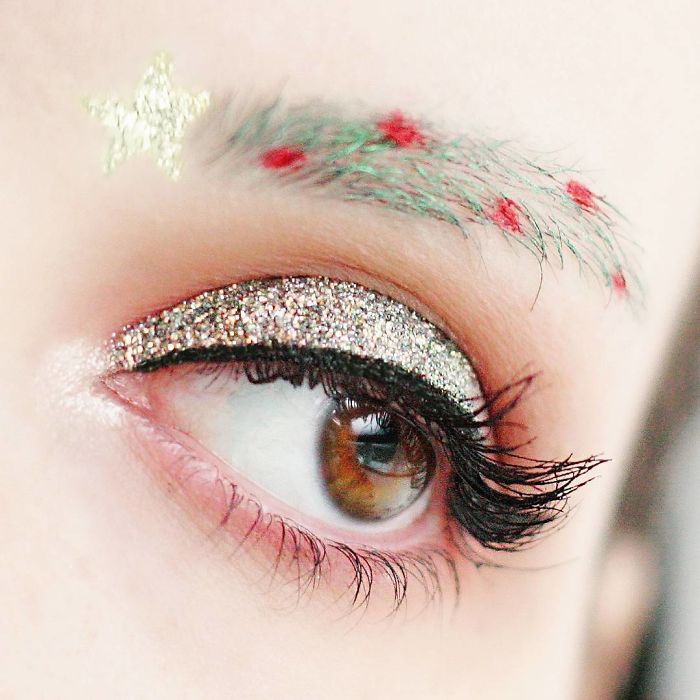 #7.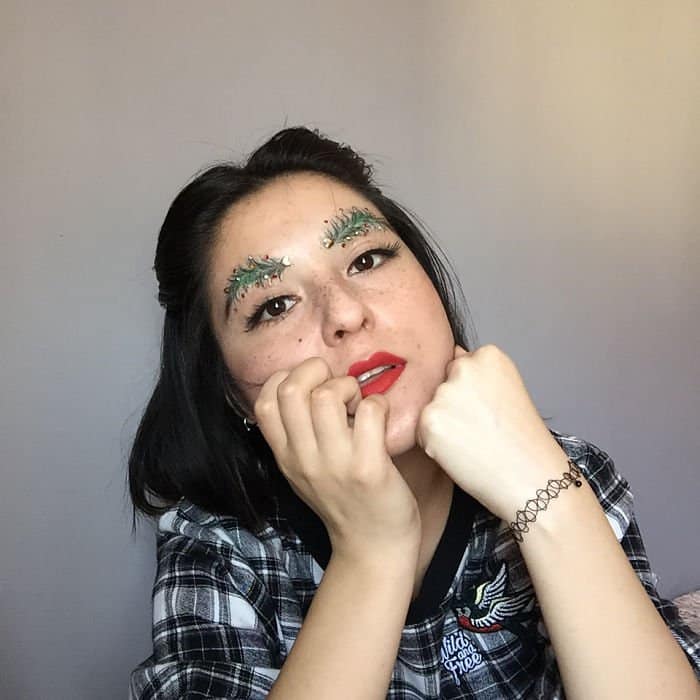 #8.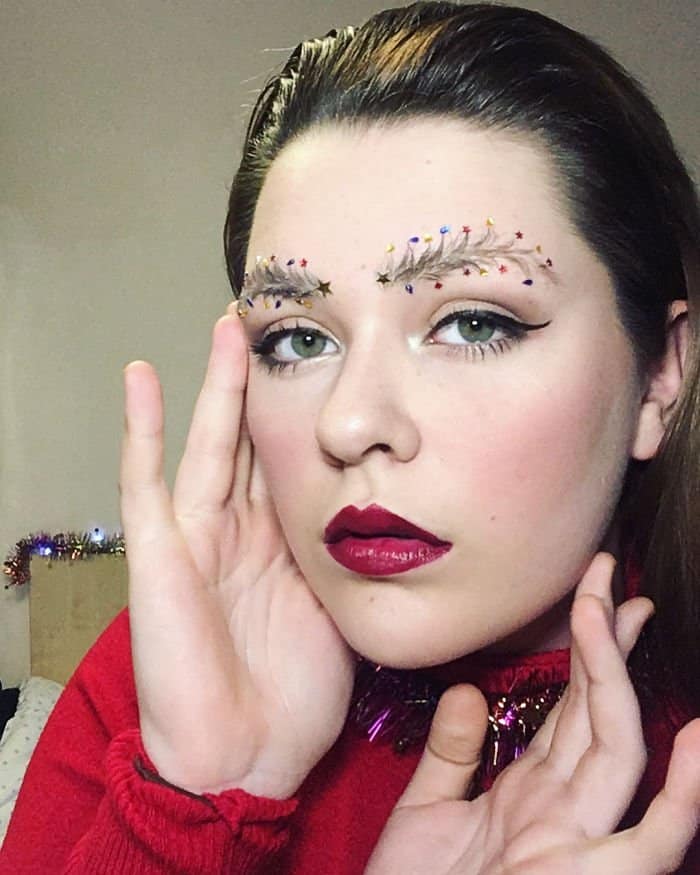 #9.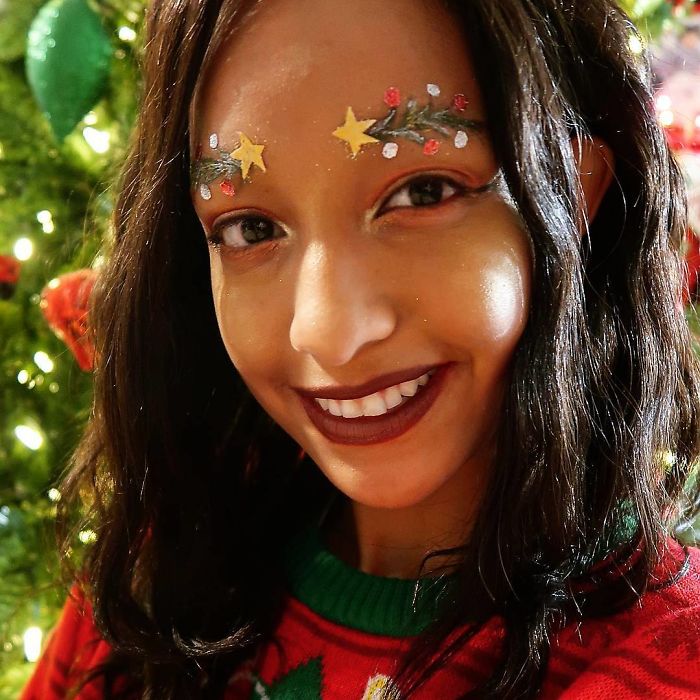 #10.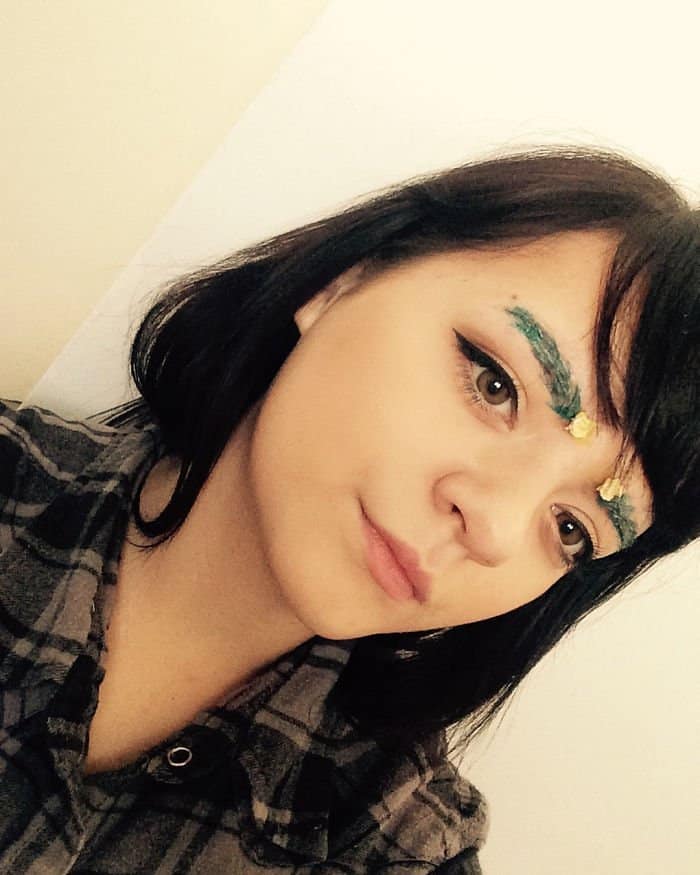 #11.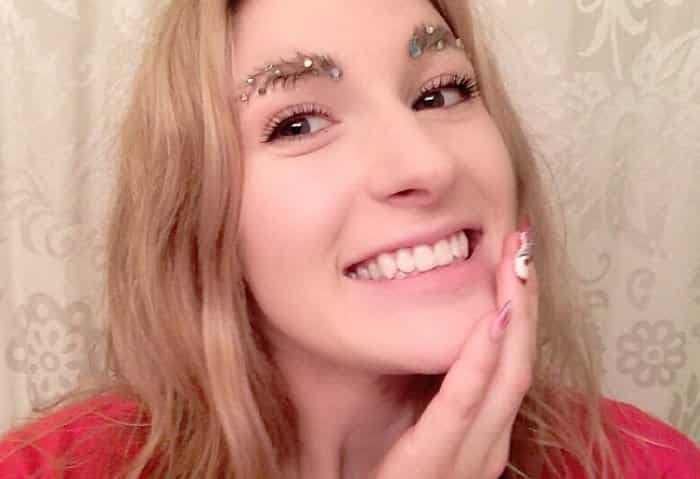 #12.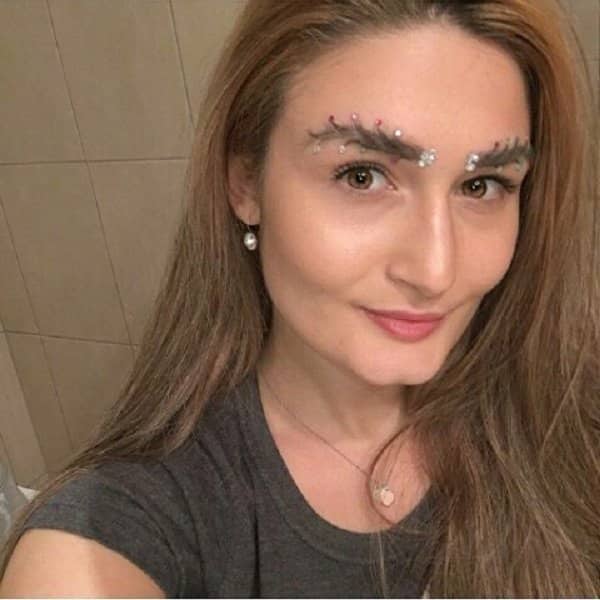 #13.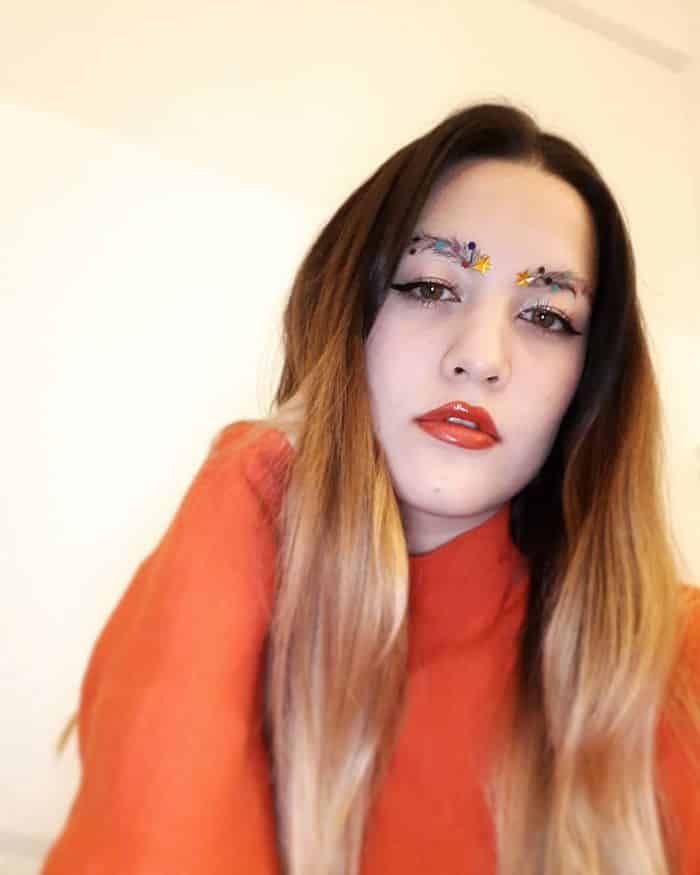 #14.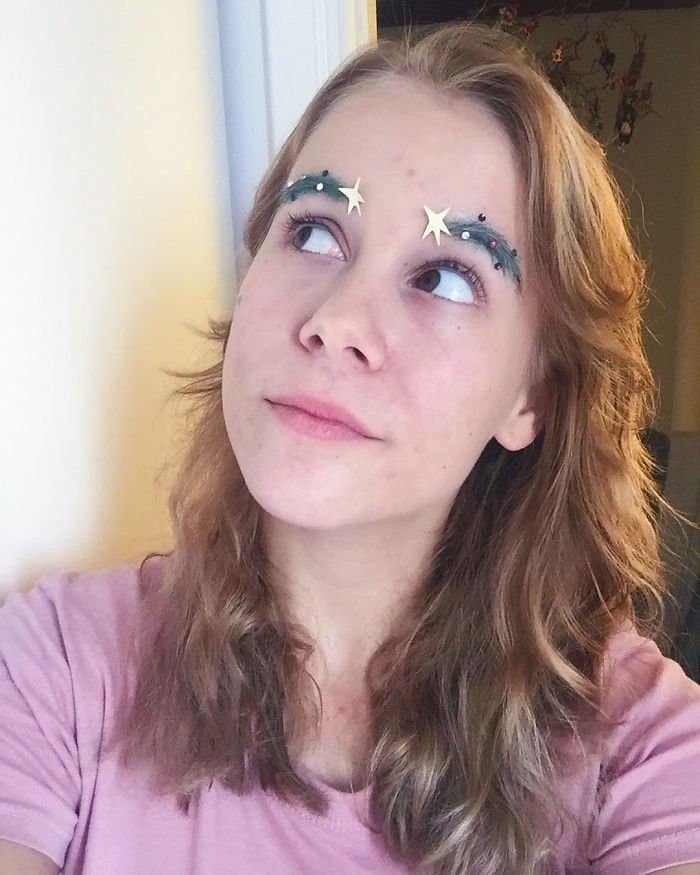 #15.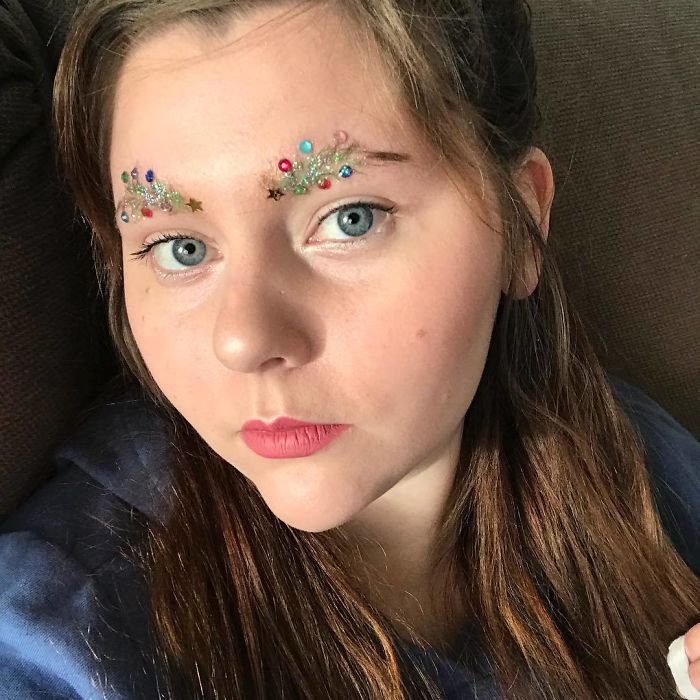 #16.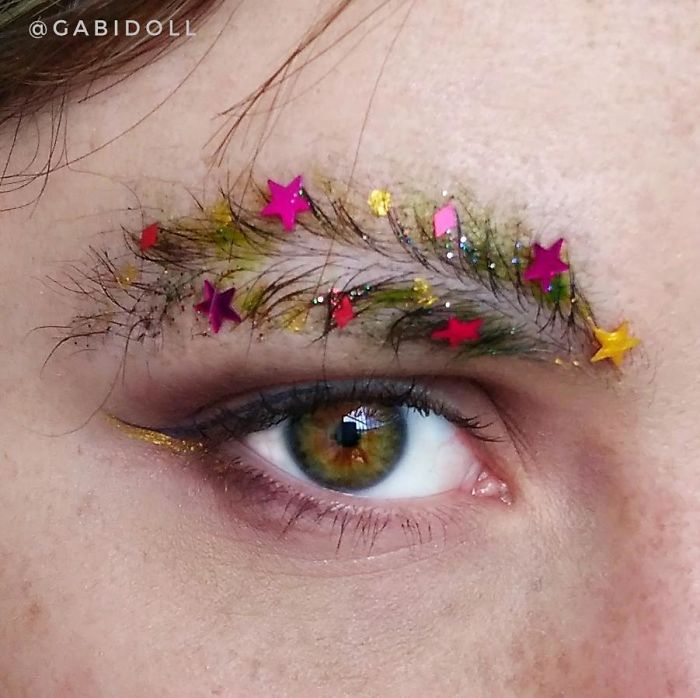 #17.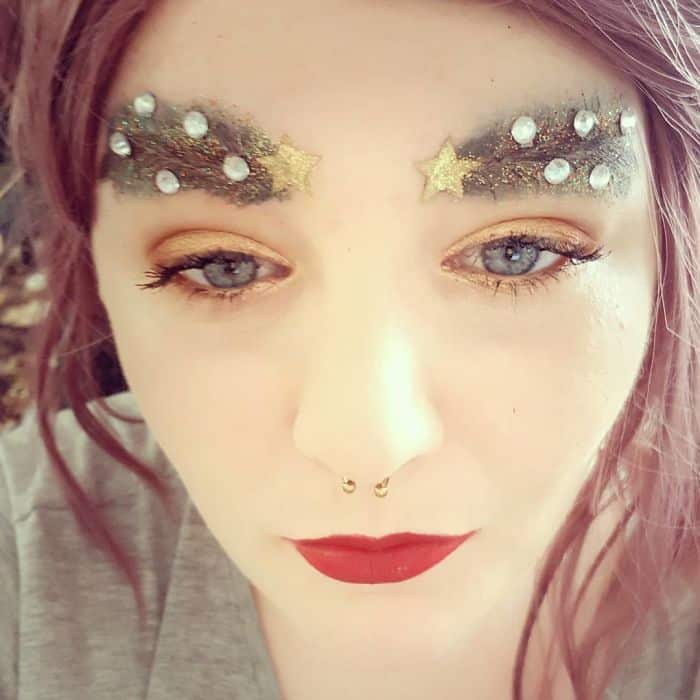 #18.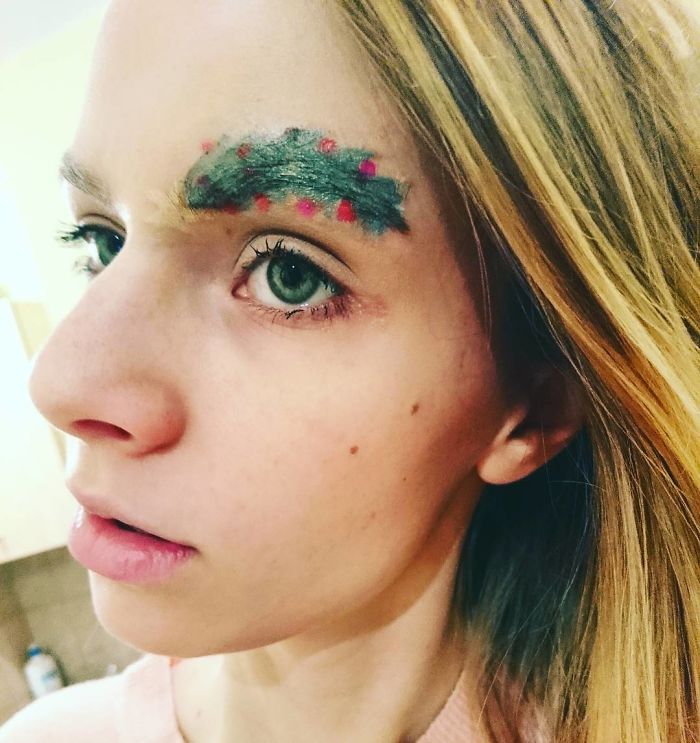 See, it is pretty neat and simple. It is not even going to take much of your time. But hey, if you want, you can check taytay_xx on Instagram. She's got some of the sickest Christmas Tree Brow designs there.
And, oh, before you go, let us know what you think about this new trend in the comments below!
Japanese Artist Gives Life Into Rocks By Painting Adorable and Realistic Animals
They seemingly beg to be cuddled. Aww.
Akie Nakata is unlike any other artists in the world. She uses stones and turns them into paintings that feature adorable animals. Interestingly, her works are something that you can hold in the palm of your hand. She is definitely a unique one.
Born in Japan, Akie carefully chooses the natural shapes of each stone she comes across. For her, the best stones are the ones that can perfectly capture their own destined characters. Her love for collecting stones started when she was still a child.
...
French Designer Sews Dresses With Out Of This World Designs
From book spines to illustrations, her designs are stealing the catwalk!
Remember the famous line, "dress to impress?" Well, this is very true in our everyday lives. We always make sure that we wear the nicest of dress or clothes. And although the reason could vary, the common denominator is that we want to "impress" someone. Apparently, a French designer is taking this idea to a whole new level.
Sylvie Facon sews dresses just like an ordinary designer does. But unlike any other, she settles with stuff that would steal any catwalk. And by stuff, we mean using book spines. Yes, that is right – she uses book spines to create dresses that you do not usually see on a regular basis. From spines of old texts to steampunk-inspired garment details, Sylvie is definitely not your ordinary designer.
Scroll down below to see her beautiful works. We assure you: Her dresses will blow you away.
For starters, here is a dress made from book spines.
...
Stunning Images Show The Dramatic Change That Comes With High Tides and Low Tides
A fascinating contrast between two photos taken at the same vantage point but at different times.
Britain's foreshore can present scenic views, which when taken during different times of the day, are equally mesmerizing, thanks to a sort of "magic trick" brought about by tides. English photographer Michael Marten happens to capture photos of the British coastline in identical views taken during high tide and low tide.
The images, also captured about six or eighteen hours apart, are placed side by side and what you'll see is how dramatic the change can be with tides. Check out Marten's project below and be captivated by the two states of nature.
...