Six-Year-Old Russian Model Hailed As the Newest Most Beautiful Girl In The World
She's considered as the next Thylane Blondeau.
People are mesmerized by the beauty of a Russian girl who's only six years old. The youngster has just been hailed as the newest holder of the title "most beautiful girl in the world," and is quickly following the footsteps of Thylane Blondeau, who was once the prettiest girl and the youngest French Vogue model.
Anastasia Knyazeva has gained massive admiration from people all over the world. Her seemingly impeccable beauty managed to amass a legion of fans online with over half a million netizens devotedly following her on Instgram.
Anastasia Knyazeva is the new most beautiful girl in the world.
People are wowed with Anastasia's facial features with her striking blue eyes making her look like a real-life doll. Her charms became her tool to achieve a successful modeling career as a child. At a very young age, she has already reached milestones in modeling and even starred in several campaigns including one for the Russian brand, Chobi Kids.
She started her modeling career at age 4.
Anastasia is represented by President Kids Management who handles all of her modeling projects. She already worked for major brands in Russia like Amoreco and Kisabiano. Furthermore, she was voted as the face of Little Miss Aoki of the luxury children's couture house, Mischka Aoki, in October last year.
Anastasia is thought of by many as the next Thylane Blondeau.
The six-year-old's mom, Anna, runs her Instagram account since July 2015 where pictures from her photoshoots as well as snaps of her backstage moments are being posted. One can realize the fame she has formed through her IG photos, which get hundreds of comments each from her fans from as far as Indonesia and Brazil. However, some people are quick to criticize her mother for letting Anastasia work and wear make-up at a very young age.
Anastasia is also believed to follow the footsteps of another young, Russian model, Kristina Pimenova.
Criticisms are inevitable and many still choose to support the child on her dream of becoming a great model. With the passion she manifests on her career, most of her fans believe that Anastasia Knyazeva can one day level with Irina Shayk, who rose to fame in 2007 when she became the face of Intimissimi.
She's also believed to be the next Kristina Pimenova (11), who already posed for the Vogue Bambini cover when she was seven and had been the face of international brands like Roberto Cavalli, Dolce & Gabbana, Armani and Benetton.
See more of Anastacia's doll-like face from the photos below.
#1
#2
#3
#4
#5
#6
Photographer Proves Beautiful Photos Come From Skills By Shooting In 'Ugly' Places
This woman photographer shows how amazing photos are a result of pure skills by shooting in ugly places with her camera as her only tool.
Photographers have some knack for turning an already-wonderful scene into a more magical backdrop -- thanks to the high tech cameras and editing software available these days. It will certainly be difficult to find professional photos that are flawed.
While we enjoy looking at the huge compilation of photos taken from the most amazing places in the world, one photographer dares to sway out of the norm and stage a photoshoot in ugly places. With the help of her friend, who sports a goddess-like beauty, the duo chose the most unexpected place to take photos and the results revealed the photographer's true talent.
Turning a rustic place into a perfect background is Photographer Jenna Martin's new specialty. She asked her friend Rachelle to model for her and picked Lowe's hardware store as the best spot for her new collection she called "Ugly Spots, Pretty People." Jenna wrote about the photoshoot:
"A few weeks ago, a model friend of mine, Rachelle Kathleen, and I were planning to meet for a fun little photo shoot. Instead of searching out the usual beautiful locations around where we live, I had the idea to do just the opposite. I wanted to go somewhere "ugly" by all conventional photography standards, and then see what we could do with it, and Lowe's seemed like the perfect option."...
Trick Shot Archer Shows How To S***t Arrows Around Corners
You'd think this is just something you'd see in movies. Think again.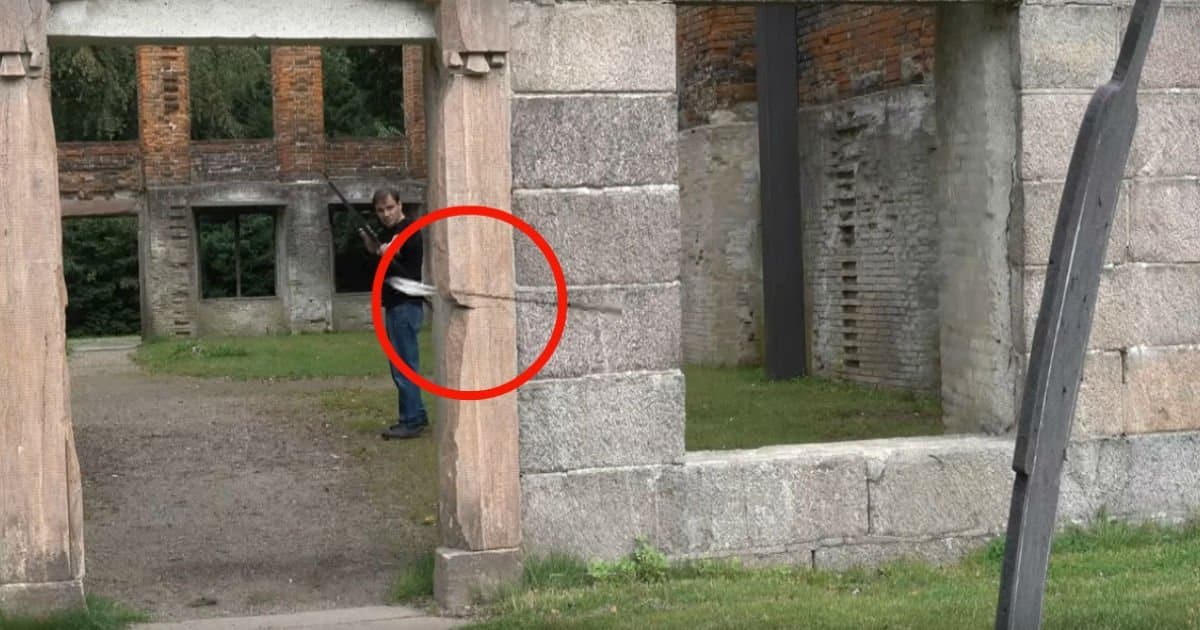 Most of us used to think that arrows are only shot at a straight point toward the target. Some of us even think that arrows being shot in a curving direction is just a stuff of cartoons or movies. But for Danish archer Lars Andersen, shooting to bend around corners is a possible feat -- with lots of practice, that is.
It may be ridiculous to think that arrows can move in a curving motion and hit a target with an obstacle in front of it. But Lars has done it and he's even had human obstacles placed in front of his intended target.
Shooting arrows in a curved direction is something done by ancient English and Arabic archers.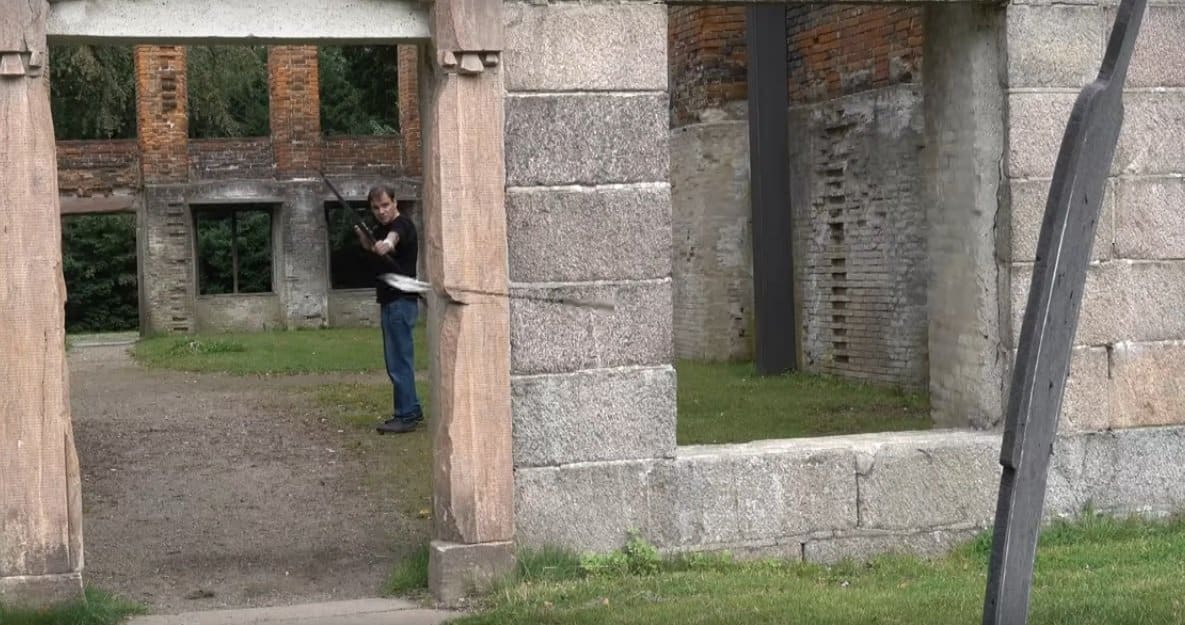 Archer Lars Andersen earned his Internet fame with his trick shots.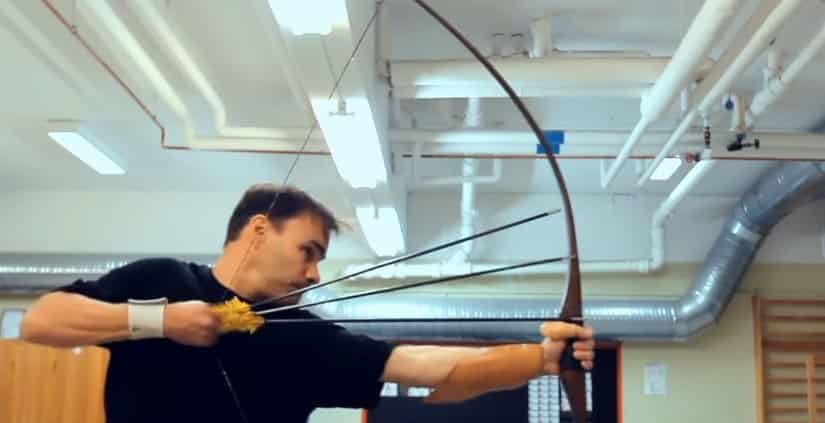 ...
Chinese Girl Takes Own Life For Failing School, Leaves A Farewell Video And Letter
The poor girl prepared a video and letter to say goodbye to her parents.
The pressures of life today may not be the same as they were several years ago. The burden of school work and family problems may take a toll on a child's mental health. Recently, China has seen one of the most heartbreaking effects of pressure on children.
A 10-year-old girl died by suicide after drinking poison in her home in Xuzhou city in Jiangsu province, China. She left a three-minute video and a two-page letter for her family.
The young girl drank pesticide, three days before her midterm examination.
She is currently studying as a grade 4 student at the Fengxian Elementary School. ...