13 Heartwarming Photos Of Happy Preemie Babies Smiling Because They're Alive
These cuties are proof that preemies can be strong babies.
There is nothing more heartwarming than the smile of a baby – but when you see a preemie smile, that has got to be something extra special. Premature babies or preemies are those born earlier than 37 weeks. They are usually thought of as weaker and highly vulnerable babies because they came out into this world before being fully developed.
But these babies can be great fighters, too. They are strong enough to brave the outside world even without being fully ready for it. And when they flash that cute, little smile, it's guaranteed to melt your hearts. Here are preemies proving to the world that they can battle the odds.
#1. Born at 33 weeks.
She suffered a stroke and her mom was told she won't get to smile again. She definitely proved everyone wrong!
#2. This little one was born at 34 weeks.
Weighing 5 lbs. and 4 oz, this little guy spent 2 weeks in the NICU. And he's doing just fine!
#3. He was born nine weeks premature.
He may not look like it, but he was born as a preemie, weighing only 4.8 lbs at birth. He already graduated as a doctor of osteopathic medicine.
#4. She was born at only 3 lbs. and 7 weeks.
Sixteen weeks after birth, look at her beaming with a smile.
#5. Meet Evelyn, born at 25 weeks.
She only weighed 1.8 lbs at birth. Doctors tried so hard to revive her in the first six months of life. Look at this pretty girl now.
#6. Born at only 2 lbs. 12 oz.
But look at that big smile! It surely brightens your day.
#7. These lovely twins were born at 26 weeks.
Each weighed 1lb and 11 oz. They also spent 80 days in the NICU. They just celebrated their 6th birthday.
#8. The smile that melted everyone's hearts!
She was born at 3 lbs. and 14 oz.
#9. She only weighed 3 lbs. and 6 oz. at birth.
Today, she's already 8. Healthy and happy as can be.
#10. Flashing a smile at daddy.
This little one was born weighing 4 lbs. 9 oz, and he's proving that preemies are strong babies.
#11. Born 7 weeks premature.
This guy grew up to be a cute happy baby.
#12. Born at 25 weeks.
He only weighed 2lbs. and 2 oz. then. At one month, he showed everyone he's strong with that smile.
#13. Born at 31 weeks.
Kennedy weighed only 3 lbs. and 2 oz at birth.
Aren't these little angels just so adorable? Share this with your family and friends.
Aboriginal Man Travels 2,000 Miles To Attend His Granddaughter's Graduation
He's one proud grandfather!
Graduations are among life's most important milestones and so it deserves to be witnessed by loved ones. Such this the case with Gali Yalkarriwuy Gurruwiwi who made it a point to appear at the occasion when his granddaughter finally finished schooling.
The aboriginal elder traveled over 2,000 miles from a remote island in Arnhem Land to the Worawa Aboriginal College in Healesville, north-east of Melbourne, Australia where Sasha, his granddaughter, is set to graduate from year 10.
He's one proud grandfather indeed!
After 17 Years, Pilot Surprises Homecoming Parents By Flying Their Plane
Reunion stories are always tearjerking. These are something that we all want to witness, particularly if they involve families who have been apart for many years.
In a Facebook post that recently went viral, a Philippine Airlines pilot flew his OFW parents home for Christmas, for the first time, after being apart for 17 years Christmasses.
Juan Paulo Fermin has not spent Christmas with his parents for many years.
18 Heartwarming Photos That Will Make You Believe In Humanity Again
These images will brighten your day!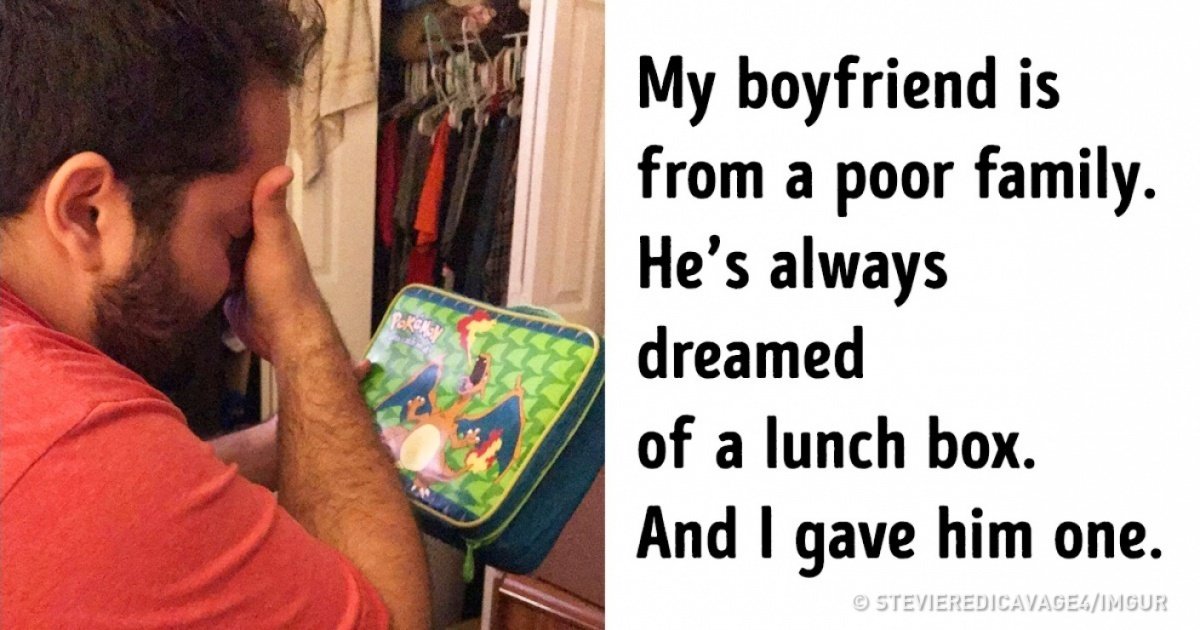 When you watch the news, it's really extremely easy to get disappointed with human beings. Crimes, corruption, and everything else in between have become so rampant to the point that most of us couldn't help but feel bad about the state of the world and life, in general.
That's why it is always refreshing when we hear about positive things happening these days. It reminds us that, yes, there are still a lot of good people out there. These small moments definitely restore our faith in humanity, so to speak, and we really need more goodness out there.
With this in mind, allow us to share with you 18 heartwarming images that will surely give you positive vibes. If you're feeling like this world is becoming hopeless and dark, may these photos shed some hope and light. And hopefully, these shining examples will likewise inspire us all to be a little kinder with others.