22 Funny Images That Prove Photoshop Experts Are Trolls
OMG! #1 is funny as hell!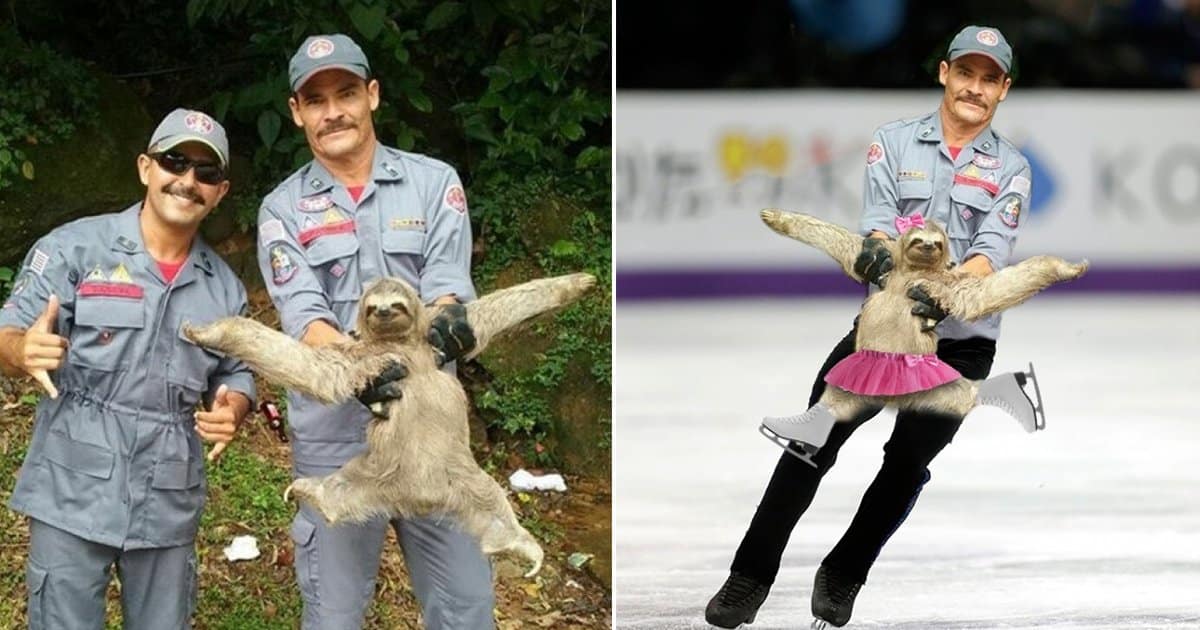 Since the arrival of Photoshop, the world of digital imagery has never been the same. And there are a lot of things that you can do – thanks to this amazing software. You can make a picture appear like you are somewhere else when you are just actually in your room. Heck, you can even crop a person in the photo and replace it with another.
Moreover, Photoshop is meant to express our imaginations. But as we express them, we sometimes cannot help but laugh at them.
We here at Elite Readers have prepared only the funniest of pictures from Photoshop gurus. We bet you are going to love them!
#1. How to make this cooler?
This is how.
#2. Looks familier, eh?
I now remember.
#3. Just a goat.
Now that's a GOAT!
#4. From here…
…to there.
#5. Hello!
Heeeellllooooooooooo!
#6. Nah, seems boring.
Now that is more like it!
#7. I really think this cat has some potentials.
I was right all along!
#8. Hey, bruh. I am just new here.
Ooops. Sorry, bruh.
#9. Ah, is it not cute?
Not if it is acting like the salesman at your door.
#10. I wonder why this photo seems to remind me of Vegas.
Well, how can I forget?
#11. Snakes are actually everywhere.
Even in your ice cream.
#12. You know why this one looks guilty?
Because of this.
#13. What to do when the dog does this?
You are welcome!
#14. Poor little creatures.
They just have no idea at all.
#15. Time to make you cute and useful.
Lo and behold!
#16. You are in for a trouble, dude.
"Double Trouble" actually.
#17. I have proof I taught Bruce Lee.
See? I told you.
#18. This is actually real. So real.
Of course, this one is not.
#19. Cats have dreams, too.
And this is one of them.
#20. What is your profession, frog?
Awoo! Awoo! Awoo!
#21. Human, where do you think I got my cuteness?
Thank them.
#22. It is hard to tell which one is more scared.
But they were definitelty the source of inspiration for this one.
So, what do you think about this hilarious compilation? Let us know in the comments below!
14 Offensive Teacups You Can Use To Insult Your Guests With Class
I badly need these for some people I know!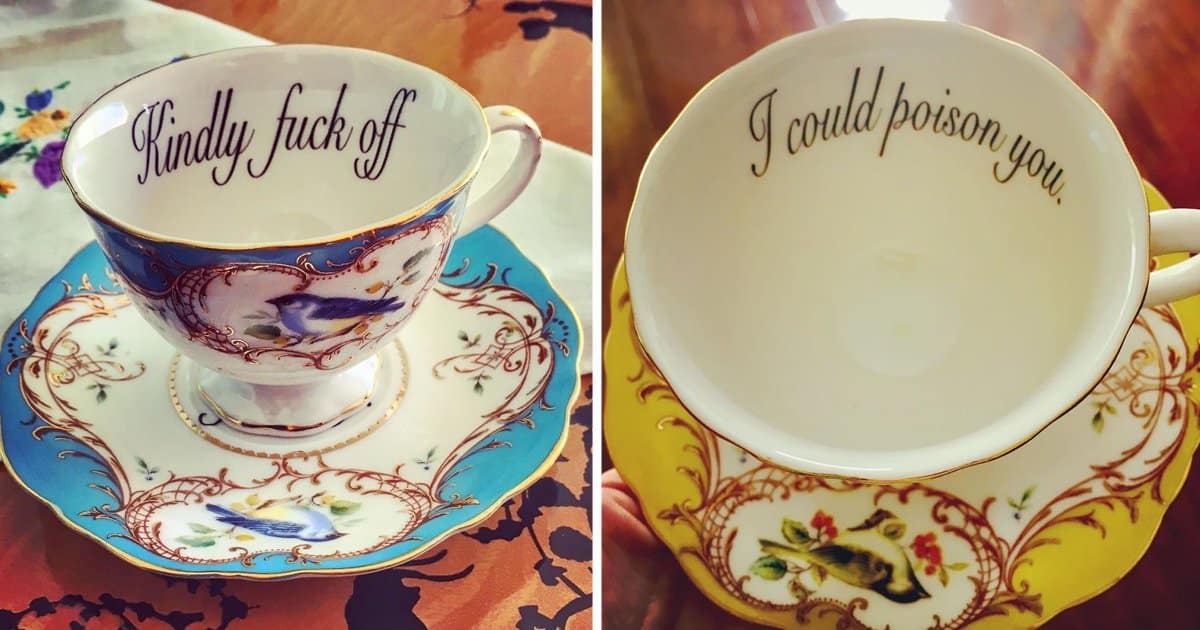 They look delicate and classy and yet it's actually a big insult when someone decides to use them to serve your beverage. These teacups are definitely not your grandmother's old-fashioned ones – and they are not recommended for the faint of heart.
Created by Miss Havisham, these unique teacups are "for the lady who speaks her mind." The tableware collection is indeed absolutely funny as they are vulgar – with phrases such as "Kindly f**k off," "I could poison you," and many others.
Melissa Johnson, the brains behind Miss Havisham, shared:
28 Funny Photos of Cool Parents Taking Things Easy In Parenting
No. 9 is epic!
Being a parent is a big responsibility to take on since you'll be making sure that your kid grows up to become decent human beings. But let's not forget that parents are humans and they are not perfect. They still make a lot of mistakes and many continue to learn how to become a better parent each day.
For some parents, though, they have accepted the fact that there are things that they can't control. These are cool parents who are taking things easy as they always find a solution to every mistake made. The result is hilarious and, at the same time, clever. Check out the photos.
#1. Clever solution to the absence of a hair tie.
29 Funny Yet Creative Solutions to Everyday Problems
If it works, then it is not stupid!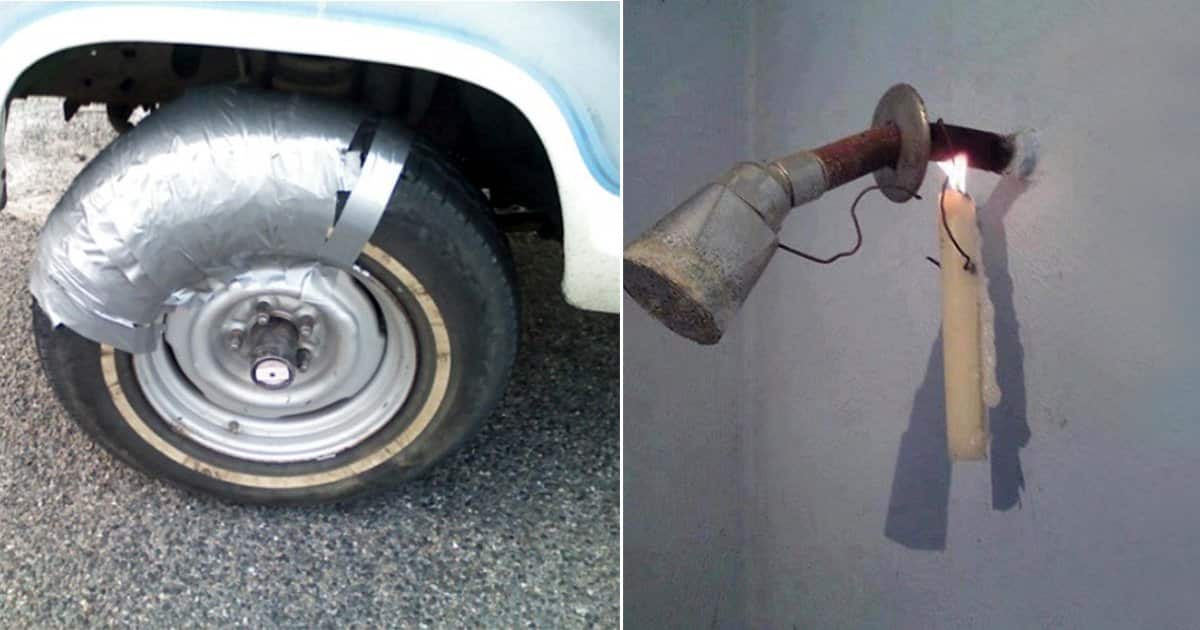 I think we can all agree that "desperate times call for desperate measures." Sometimes, we come to a point in our lives where we just have to be creative and practical in dealing with our problems. They may not be the best of solutions, but they're still important to do in one way or another.
This compilation is exactly what it means for the aforementioned quote. And if you think "tape is the only solution to all," then you are right. Without further ado, here are the very people who resolved things using their wit.
#1. For starters...