Midwife Saves Dying Newborn Baby Despite Lack Of Necessary Equipment
It's heartwarming to see how she never gave up on the baby.
No mother wants her newborn to stop breathing right after birth but that's what happened to a mother from the Philippines. Fortunately, a persistent midwife, along with the support of the entire medical team, did everything she could just to get the baby breathing again.
In a video posted on social media, the healthcare provider was seen trying to resuscitate the newborn, whose umbilical cord was still attached to the mother. It was obvious that the delivery room lacked the necessary equipment but still, the team was able to use whatever they have to revive the baby. It is presumed that the woman gave birth in a birthing clinic, which could explain the lack of apparatus.
This baby was born in distress.
But the midwife did everything she could to save him.
The midwife used sheets of tissue paper to cover the baby's mouth as she performs mouth-to-mouth resuscitation. Another person's hand can be seen doing chest compression on the baby. The baby had been held upside-down, had its bottom slapped and back rubbed several times, but nothing happened for almost five minutes.
Another woman can also be heard in the background soothing the mother, telling her not to cry because there's still hope. It's unclear how long the team has been trying to revive the baby but the video lasted for over four minutes.
It was a heart-stopping scene as you hope to see the baby gasp for air.
Watch the video below to see how the team was able to successfully revive the newborn.
Like
on Facebook
The video almost reached one million views and had over six thousand shares. Some believe it was a miracle that the baby survived and many also applauded the team for their efforts and for not giving up. However, there are those who quickly pointed out the lack of equipment for proper patient care and the "improper" handling of the baby.
There are people who assumed (without watching) that the baby didn't make it and even blamed the team for doing a poor job. One commenter pointed out that the team didn't know what they're doing, which, she believed, resulted in the "death" of the baby. But to be clear, the baby made it. The video ended with the baby crying.
Some people blamed the team for doing a poor job in CPR.
Another commenter, however, pointed out that even with the lack of equipment in the birthing area, the medical staff did every right thing they could to successfully get the baby breathing.
"There are several thing that have been done RIGHT here, for all the people disrespecting this midwife.

She has left the umbilical cord intact, maintaining blood flow (and oxygen supply) to the baby for some time.

Holding the baby upside down helps to drain amniotic fluid from the lungs, which will not clear if the baby isn't taking spontaneous breaths or making cries.

The slaps on the bottom help to stimulate an Autonomic reaction and reflex reaction to help the baby to breathe.

The placing of a tissue over the baby's mouth helps the midwife get a good seal when performing mouth to mouth as the baby is covered in amniotic fluid and vernix as he's just been born and is very slippery.

The other person present is performing chest compressions to stimulate the heart.

With a lack of equipment, they are doing absolutely EVERYTHING medically possible in the correct way for that infant."
Share this with your friends and family.
Aboriginal Man Travels 2,000 Miles To Attend His Granddaughter's Graduation
He's one proud grandfather!
Graduations are among life's most important milestones and so it deserves to be witnessed by loved ones. Such this the case with Gali Yalkarriwuy Gurruwiwi who made it a point to appear at the occasion when his granddaughter finally finished schooling.
The aboriginal elder traveled over 2,000 miles from a remote island in Arnhem Land to the Worawa Aboriginal College in Healesville, north-east of Melbourne, Australia where Sasha, his granddaughter, is set to graduate from year 10.
He's one proud grandfather indeed!
...
After 17 Years, Pilot Surprises Homecoming Parents By Flying Their Plane
Reunion stories are always tearjerking. These are something that we all want to witness, particularly if they involve families who have been apart for many years.
In a Facebook post that recently went viral, a Philippine Airlines pilot flew his OFW parents home for Christmas, for the first time, after being apart for 17 years Christmasses.
Juan Paulo Fermin has not spent Christmas with his parents for many years.
...
18 Heartwarming Photos That Will Make You Believe In Humanity Again
These images will brighten your day!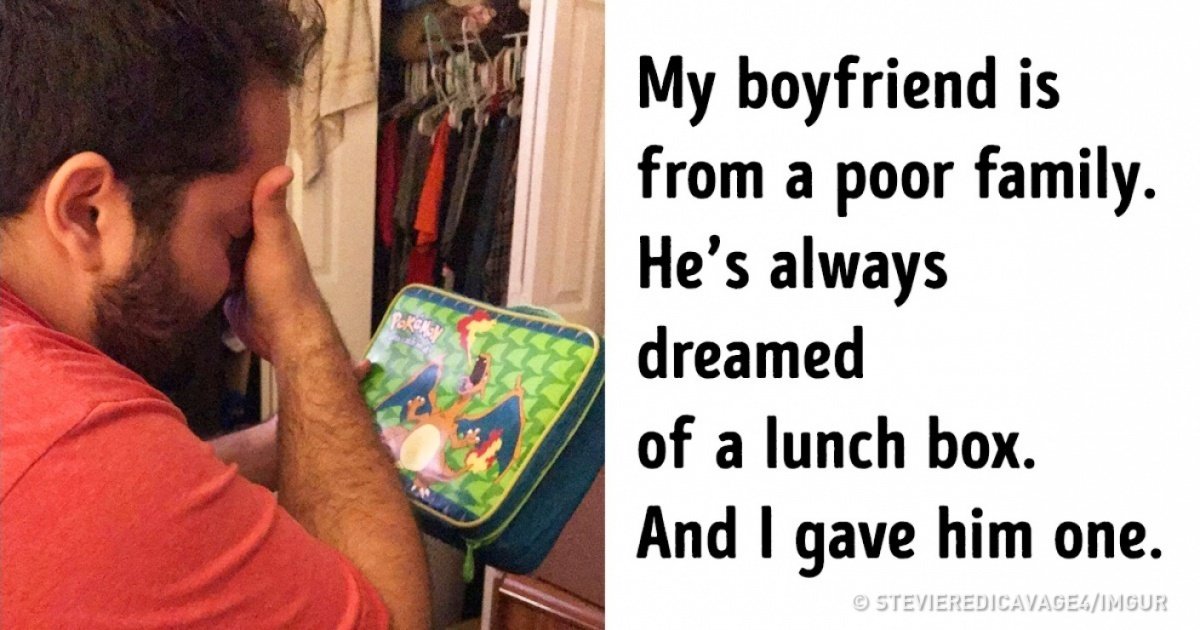 When you watch the news, it's really extremely easy to get disappointed with human beings. Crimes, corruption, and everything else in between have become so rampant to the point that most of us couldn't help but feel bad about the state of the world and life, in general.
That's why it is always refreshing when we hear about positive things happening these days. It reminds us that, yes, there are still a lot of good people out there. These small moments definitely restore our faith in humanity, so to speak, and we really need more goodness out there.
With this in mind, allow us to share with you 18 heartwarming images that will surely give you positive vibes. If you're feeling like this world is becoming hopeless and dark, may these photos shed some hope and light. And hopefully, these shining examples will likewise inspire us all to be a little kinder with others. ...