Decorating Fences With Trash Is A Thing In New Zealand
Some hate it and some love it!
What do you usually do with items you no longer have a use for, like your old toothbrushes, boots, or bras? Usually, you discard them and toss them into the trash or find other ways to reuse them. For some people in New Zealand, however, these items can be used as decors for fences — the famous of this can be found in Central Otago.
The Cardrona Bra Fence has become a unique tourist attraction that started in 1999. It has gained worldwide attention for the colorful brassieres brazenly displayed on the fence.
The bra fence started one morning when four women's bras were found hanging on the fence along the road.
Since then, the number of bras multiplied to thousands and the fence has become a sight for tourists.
The fence has been used to support the Breast Cancer Foundation (BCF).
As expected, the bra fence was not received well by some people who think that the display of underwear along a public road is an embarrassing and unpleasant sight. These haters started attacking the fence, stripping off the bras on several occasions. However, the bras would return each time. Tourists can also make donations at the pink charity box to support the BCF.
Besides bras, other discarded items, like toothbrushes, flip-flops, and even bicycles, have also been used. In the quiet rural area in Te Pahu, the fence along the road is decorated with colorful toothbrushes. A local named Graema Cairns is the person behind this quirky attraction.
As the toothbrush fence became famous, more people started donating their own.
Former NZ Prime Minister Helen Clark's toothbrush hangs among the bunch.
These flip-flops are called jandals in NZ — short for Japanese sandals.
Jandals have become sort of a national icon in the country.
This jandal fence can be found in Kaeo in Northland, New Zealand.
In Woodhill, North West Auckland, one can find the gumboots fence.
Old-fashioned bicycles line this wooden fence in Athol, Southland.
Kelston, Auckland also has a fence decorated with hub caps.
This fence is found in Wenderholm.
Buoys line this fence along the road in Cape Palliser in Wairarapa.
This concrete wall found in Eltham is embedded with children's toys.
Created in 1997 by Faye Young in 1997, this wall now stands at 20m long.
Some may think these fences are absurd while others are amused to see such a unique sight. What do you think?
Take A Look At The Most Expensive Hotel Suite In The World, Which Costs $80,000 A NIGHT!
The marble bathroom is equipped with Hermes accessories.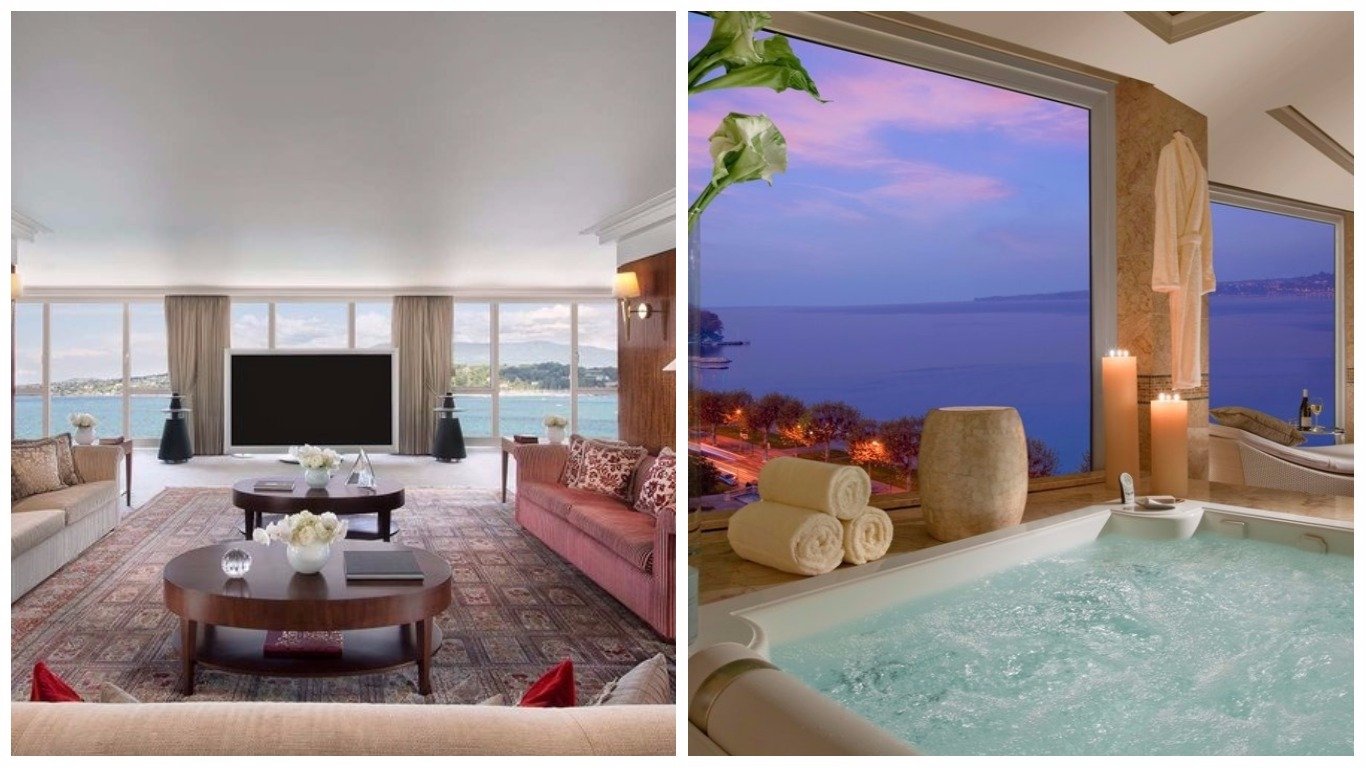 When it comes to expensive accommodations, we are inclined to think that the priciest ones are located in places like Las Vegas, where money rolls around in obscene amounts, or Dubai, where the truly rich treats sports cars like disposable underwear. You would be surprised to discover that the most expensive accommodation of them all is within the area of serene Lake Geneva in Switzerland and you probably need to be a one-percenter to be able to afford it.
No less than Bill Gates, Rihanna, and Richard Branson have stayed at this super posh suite at Hotel President Wilson. Only celebrities like them can afford to drop a jaw-dropping $80,000 A NIGHT for this accommodation that comes with a personal chef, butler, bullet-proof glass, AND its own security team. Whew.
The Royal Penthouse Suite has 12 bedrooms and occupies the entire 8th floor of the hotel. At 18,000 square feet, it's also considered the largest suite in Europe.
Walt Disney Releases First Images Of Its New Toy Story Land
Kids and adults have a new theme park to visit in California and this time it is based on Walt Disney's Tory Story.
Walt Disney has been creating movies that feed the imagination of kids from all over the world. From its oldest Mickey Mouse cartoons to the Disney princesses to real-life inspired characters, the biggest animated movie maker indeed produced a whole new world that even adults fancy dearly.
And Disney is not that selfish to just let you see a magical world on small and big screens. It created a live replica of its fantasy land to let its fans have a first-hand experience all of their favorite characters.
The Disney World is set to open another theme park that will launch mid-next year.
Cool Theme Park in Dubai Has Rides Inspired by The Hunger Games, and Then Some
Would you volunteer as tribute?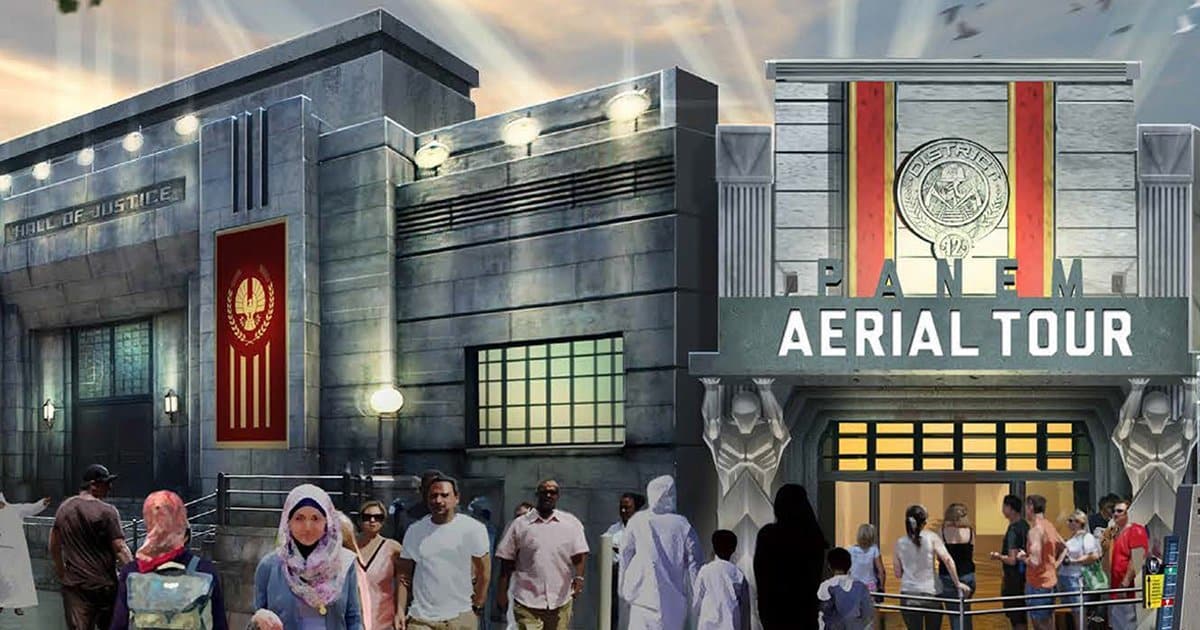 Theme parks will always be a hit attraction, especially when they come up with unique and exhilarating rides. One theme park in Dubai is wowing visitors for its Hunger Games-inspired rides in one of its zones. If you haven't heard of it, it's called The World of Hunger Games in the Hollywood-inspired theme park Motiongate Dubai.
The World of The Hunger Games features never-before-seen footage from the films, interactive character experiences via the Coal Miner's Clash percussion show, food and drinks from Peeta's Bakery, and souvenirs from Panem Supply Co. Cool, huh?
The rides are sure to excite, too.