6 Rules of Being an Effective Social Climber
If you're not one of the rich and famous, here's how you can at least act like you are!
We can't all be born with silver spoons in our mouths and this is nothing to be ashamed of. But just because we're not filthy rich, that doesn't mean we can't fit into the social circles of those who are rich. So if you want to wiggle your way into rubbing elbows with people who make more dough that you can imagine, here's how you can pull that off without embarrassing yourself.
1. Be polite and well-mannered.
Be as refined as you can be with your gestures and words. Don't be brash and loud-mouthed, as this will only make the more genteel types be wary of you. Instead, be as polite as you can be (without being over the top!), and make sure your movements are as refined as possible.
2. Be on time.
Time is the one thing money can't buy, which is why rich folk value it above all else. So always make sure you arrive for your appointments on time, as being punctual can also be a sign of good manners and therefore a good background.

3. Know whatever's worth knowing.
If you want to fit into polite society and the people in the social circle you're trying to infiltrate are into the arts, have at least some background information on this. If they're into wining and dining, read up on food and how to pronounce fancy French dishes. Being ignorant about these things will instantly make you seem like an outsider.
4. No money talk!
This includes talking about your salary, how much your car payments are, and what you would consider "extravagant." If the social circle you want to get into don't care about that sort of thing, then great! But if you suddenly blurt out how much you pay for rent when you're around snooty rich types, they might be appalled at what you consider expensive!
5. Don't tell them everything.

The rich tend to keep private matters private, so it's best if you do the same. Spewing too many details about your life may make them think you're trying to hard to get them to like you or be impressed by you, and might then lead them to avoid you.
6. Have a hobby.
The rich tend to have interesting, yet sometimes obscure, hobbies. Hobbies show that your life doesn't just revolve around working to make money and resting from all the work you've been doing. So if they ask what you were up to over the weekend, make sure you have an interesting hobby to talk about like tennis, watercolor painting or visiting museums.
You'd be surprised at how well you can fit into polite society if you take note of these tips!
Like & Share This Post
Homemade Remedy for Coughs Is 'Better Than Anything' From The Pharmacy
Anyone who's ever tried this homemade remedy?
Perhaps nothing can be more irritating than a persistent cough. You know, the type that disturbs your sleep, embarrasses you in front of your boss, and gets in the way of your productivity. It can be truly annoying as it is uncomfortable!
Generally speaking, most of us turn to medication when we get a bad cough. However, there are some instances when a supposedly-effective medicine just wouldn't do the trick. So we desperately try a different brand and only end up in disappointment after learning that even that isn't that much of a help in the long run.
So what do you do if you want to experience quick relief? Well here's a quick hack you might want to consider.
A quick solution for your annoying cough.
The video below shows us a good alternative you might want to try in case you get a cold and simply couldn't stop coughing.

Posted on Facebook by the Health Hacks page, the footage has since earned millions of views and thousands of comments from netizens everywhere. Meanwhile, a blog entry by the
Hefty
website goes as far as claiming that "nothing in the pharmacy can compete" with this homemade remedy.
It's a relief – straight from your kitchen.
The best thing about it, you ask? Well, it's probably the fact that most ingredients for this DIY 'cough syrup' is already available in your kitchen. This is definitely an easy cure to prepare – and many are attesting that it actually works.
Watch the video here and find out how to prepare this remedy:
Like
on Facebook
So what do you think of this solution, guys? Have any of you ever tried this one? Or do you know of other effective homemade remedies for cough? Do tell us about it by sounding off in the comment section below.
DIYer Shares Most Effective Remedy To Stop Car Windows From Fogging Up This Winter
Are you constantly having troubles on car window fog up? Here are effective solutions that might help you.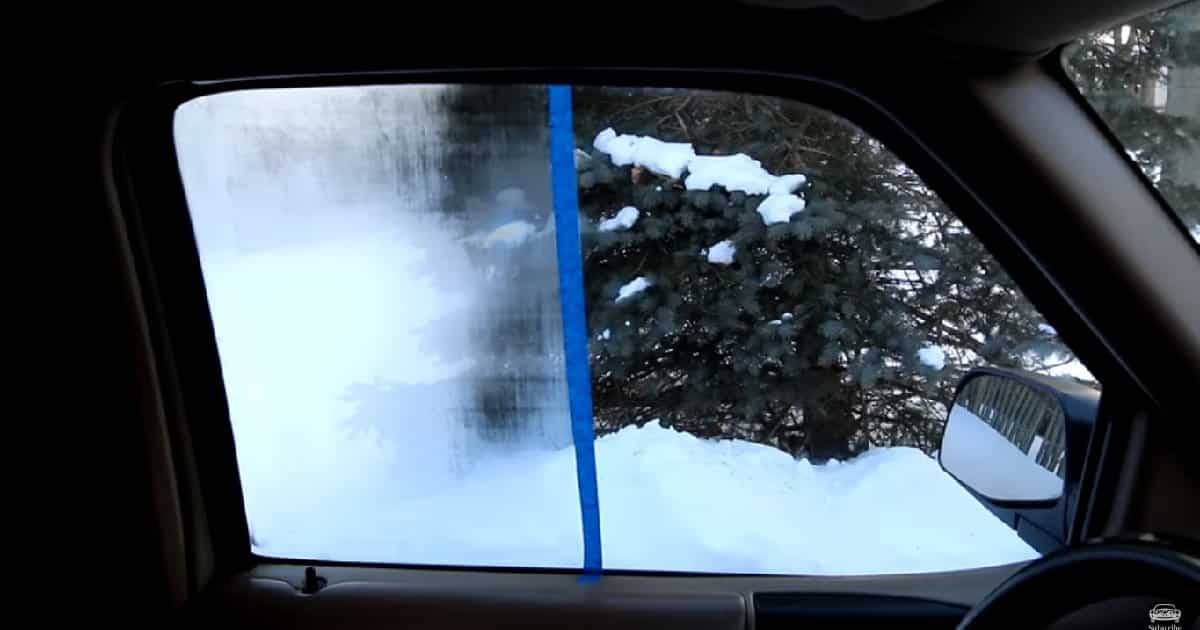 Cars have gone a long way from its skeleton ancestors to the present day's hybrid units that are packed with unimaginable features. As vehicles go through innovation, a lot of issues have been resolved to optimize the comfort and safety of driving. However, one issue remains to be a problem despite the high technology wrapped in cars today. The problem of windows fogging up still remains a concern for all drivers, and it seems like no tech will ever make it go away.
Winter is already here and everyone's once again excited to see the beauty of different cities covered in snow. Road trips will, however, be a challenge since snow will make it hard to navigate the highways and the fog forming on windows will make it extra difficult to see what's ahead. But even in summer, we also experience a cloudy windshield when we let hot air inside and suddenly turn on the AC.
A vlogger experimented on five products that might be able to solve the problem of windows fogging up.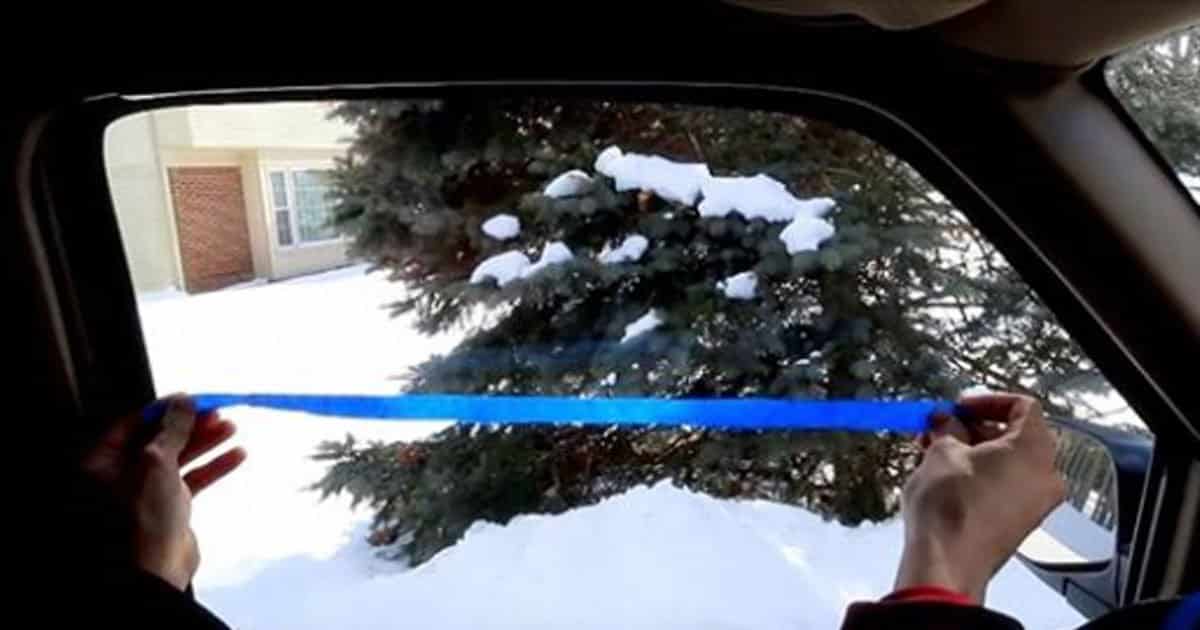 Fog is formed when there's temperature and humidity change. For a long time, we have been using shampoo to stop our car windows from fogging up. The air conditioner also helps cease the clouding inside. However, the solution is only temporary and it is pretty inconvenient to step out of the car once in a while to reapply shampoo on the window.
ChrisFix used RainX, Shaving Cream, Baby Shampoo, Potatoe Slice, and Hand Sanitizer to test on his window car.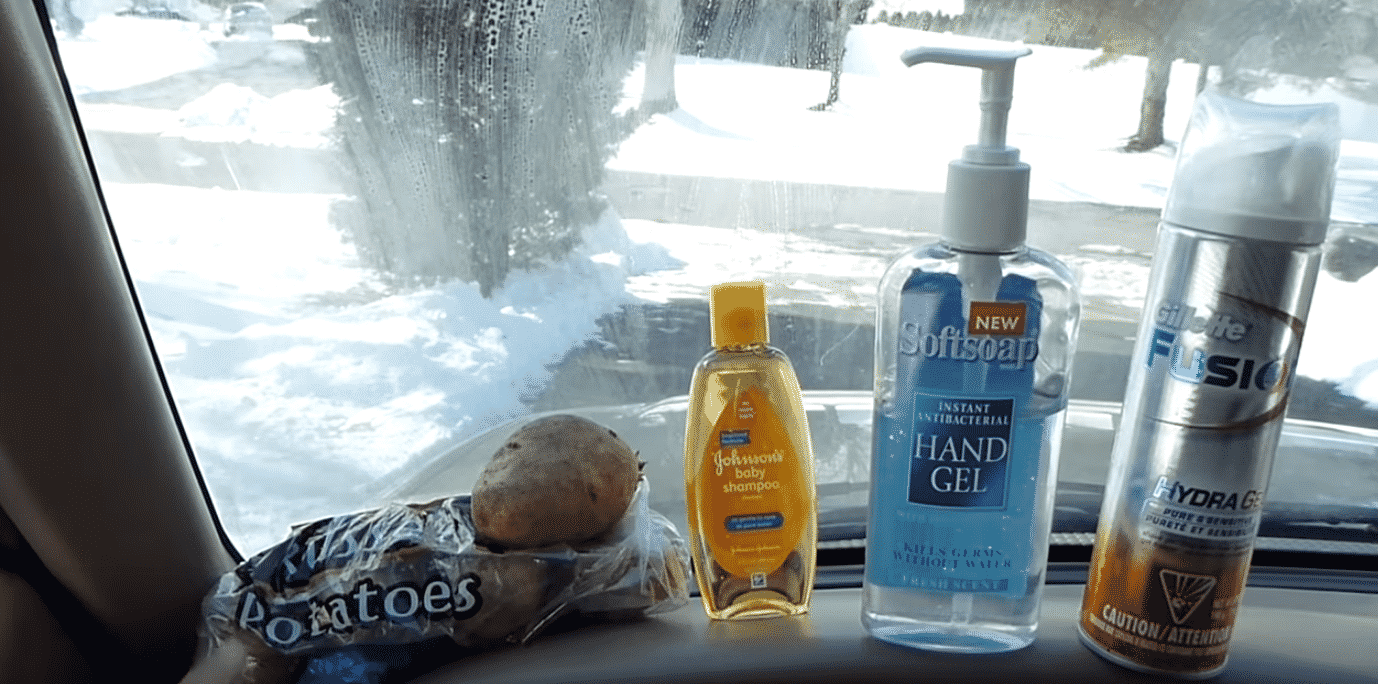 To help drivers find a better solution to this longstanding fog problem, vlogger ChrisFix experimented on several products to see which one will actually work or which one will work best. He picked up RainX (store-bought anti-fogger), shaving cream, baby shampoo, potato slices and a hand sanitizer, which used on his car window.
Chris documented his experiment in a video that he posted on Youtube.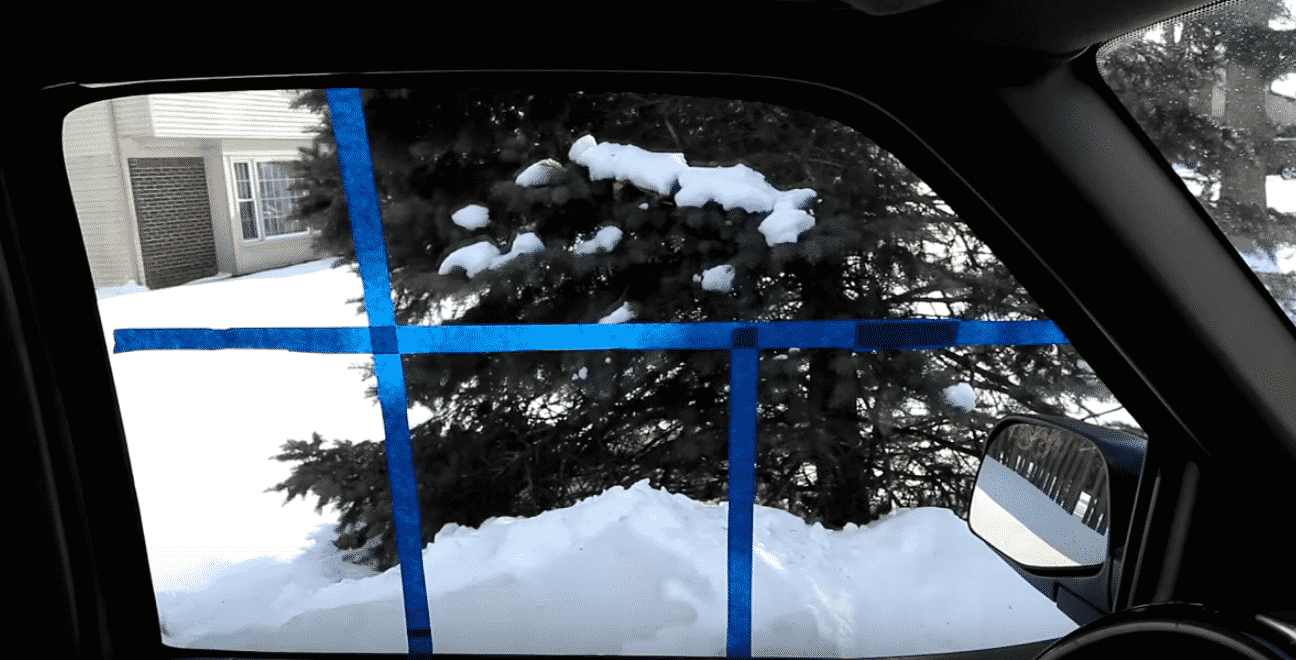 He first cleaned his window then used a painter's tape to divide up the window into five sections. He then applied the solutions to each section and later wiped them down. Next, he took a pot of hot water inside the car to fog up the window.
Apparently, you shouldn't use hand sanitizer and potatoes to prevent the fogging.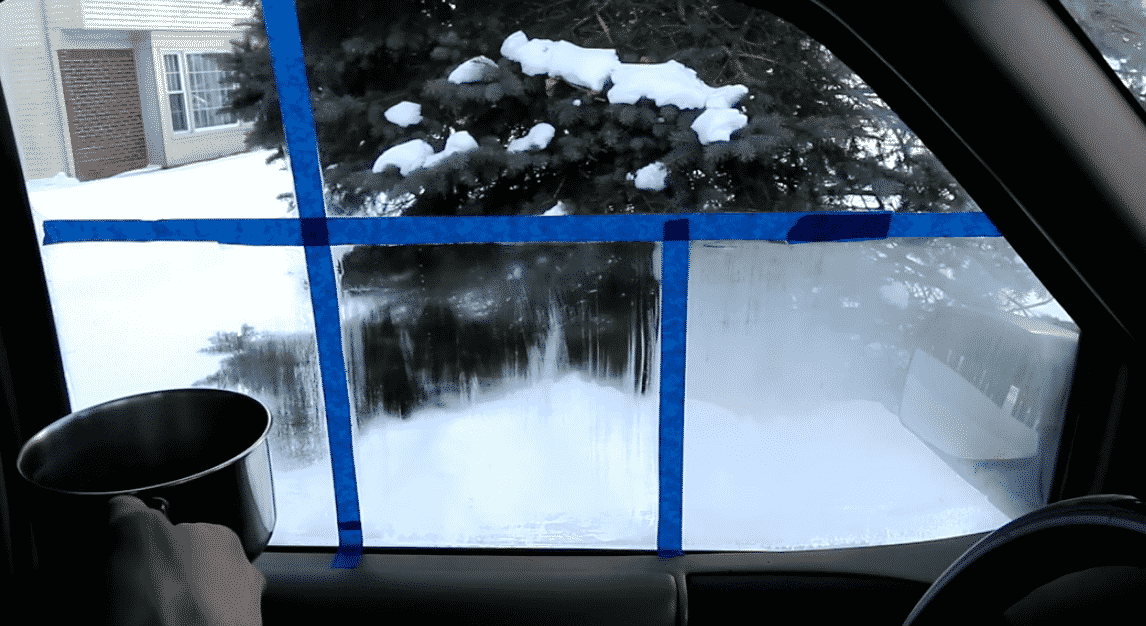 In a disappointing turn of events, most of the solutions did not work at all. The least effective product to use is the hand sanitizer. ChrisFix found out it doesn't work at all, although it looks slippery on the window.
Watch the video of his experiment below to see which product is effective.

Like
on Facebook
Inhaling Himalayan Pink Salt Can Bring 5 New Benefits
Inhaling rock is good if it is the Himalayan pink salt that you are inhaling. Learn the health benefits it can offer.
As the world slowly becomes a haven for different types of illnesses, a lot of people are growing concerned and conscious of their health. With medicines and treatments becoming real pricey due to demand, experts are coming up with natural alternatives that are way cheaper but are proven safe and effective.
Of all the natural remedies to illnesses popping up these days, the pink Himalayan salt is one of those that have numerous benefits. It is found to contain over 84 minerals and trace elements that can be processed as body scrubs, bath soaks, salt lamps, but above all these commercial functions, it can also solve a lot of health issues.
The Himalayan pink salt has numerous benefits other than being ingredients to beauty products.
Inhaling the Himalayan pink salt through a salt inhaler allows you to reap countless health benefits. Ceramic salt inhalers are being sold where you can place an amount of Himalayan pink salt rocks. The natural moisture created in the air as you inhale from it helps absorb the salt particles in your lungs. This remedy can work wonders to those who suffer from asthma, respiratory allergies, colds, and congestion. It also reduces inflammation in the lungs. It is one of the natural therapeutic remedies available with no negative side effects.
For you to appreciate the Himalayan pink salt, listed below are five benefits of inhaling the wonder rocks.
#1 Resolves Sinus Problems

The Himalayan pink salt inhalation therapy has been used for centuries already. Doing so can boost the strength of the respiratory system. Studies have found that breathing in pure, ionized air in salt mines can help reduce respiratory problems such as general irritation caused by smoking and air pollution.
#2 Detoxification

The air we breathe today is not as pure as the air in the earliest years. With a lot of factories and vehicles emitting smoke, the air we live in is already contaminated by dust, smog and pet dander. This pollution can cause stress to our lungs. But with the Himalayan salt inhaler, you can detox your lungs and the air around you.
#3 Reduces Mucus Build Up

Mucus build up and congestion are often caused by the toxins in the air we breathe. But with the natural cleansing ability of the Himalayan pink salt, you can reduce excessive mucus build up and relieve yourself from congestion.
#4 Protects The Body From Harmful Organisms

The Himalayan pink is known for its antibacterial, anti-fungal and anti-microbial properties. Its 84 natural elements and minerals can boost the immune system and can be used to cleanse the body of harmful organisms.
#5 Promotes Better Sleep

Colds and congestion often keep us up all night. Feeling uncomfortable with the mucus build up, you can inhale the Himalayan pink salt to eliminate the congestion. Furthermore, it helps you breathe better and stops nighttime coughing and even snoring for a more restful sleep.
You can enjoy these benefits when you inhale the Himalayan pink salt through the salt inhaler. Simply place the rocks in the ceramic inhaler to the package directions. Place the inhaler in your mouth and try to breathe in normally and later exhale through the nose. Just make sure you don't add water as the inhaler is meant for dry therapy only.
Alternatively, by inhaling using long, slow, deep breaths, the salt ions will be brought to the lungs. The particles will bypass the nasal filtering system and go directly to the lungs. The lungs will then absorb the ions and bring them into your bloodstream which can help reduce inflammation and pain in the lungs caused by asthma, bronchitis, and pneumonia.