50 Times Cats Hilariously Crashed Nativity Scenes and Didn't Even Regret It
All the more reason to like and love these beautiful creatures.
Cats are without a doubt among the cutest animals in the world. Some of us love their fur while others simply fall in love with their felines' eyes. Either way, there is really a lot to like and love.
Apparently, we all know that cats have this weird habit of squeezing themselves into anything small or tight. They may try to force themselves into your lap while working. There are others who, despite the awkward space, will have no qualms invading it.
We here at Elite Readers thought it would be interesting to see a compilation that features these feline creatures. This time around, though, we will feature the ones where they crashed nativity scenes.
Check them out below and you will love how "purr-fect" they are!
#1.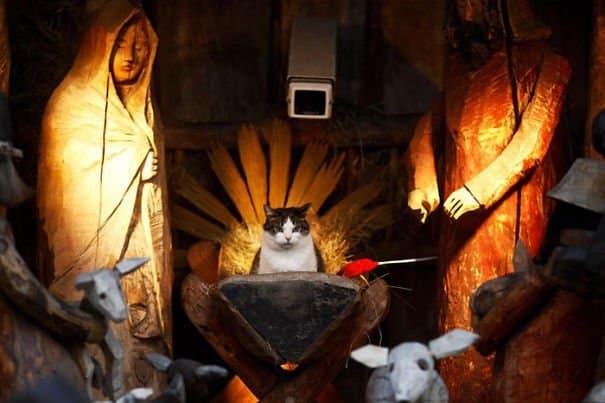 #2.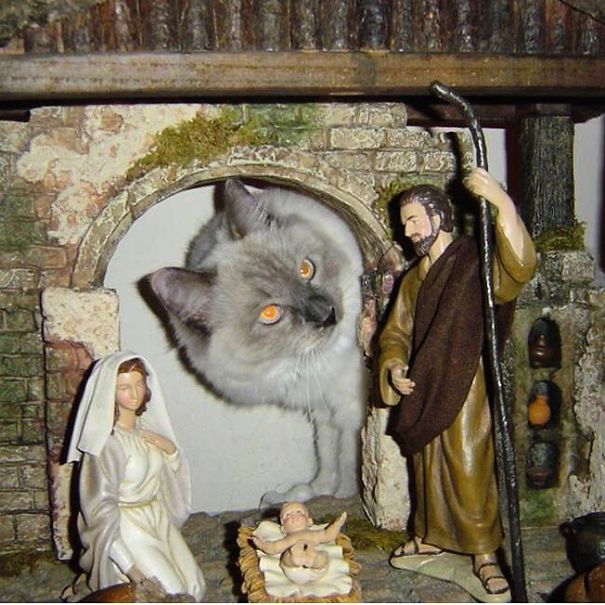 #3.
#4.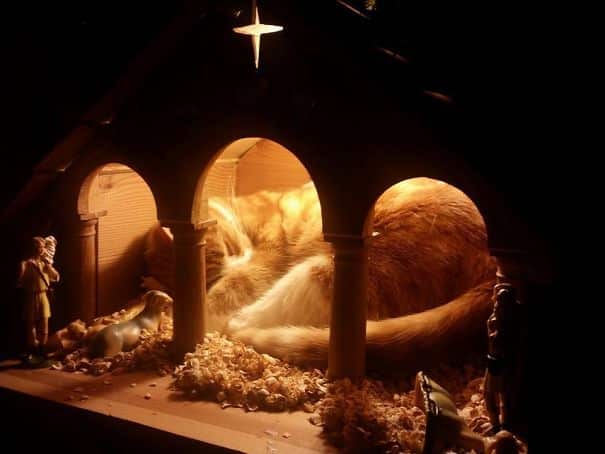 #5.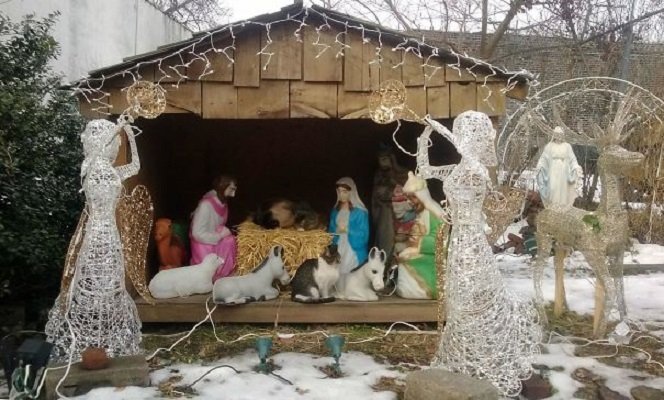 #6.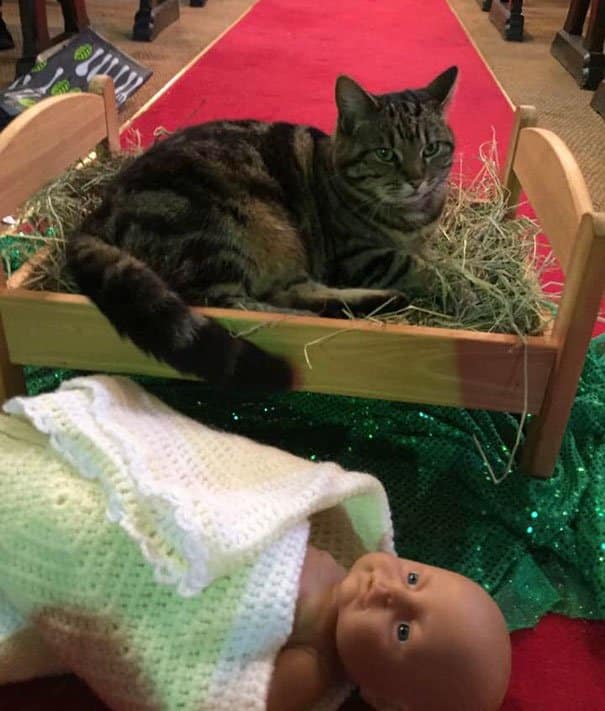 #7.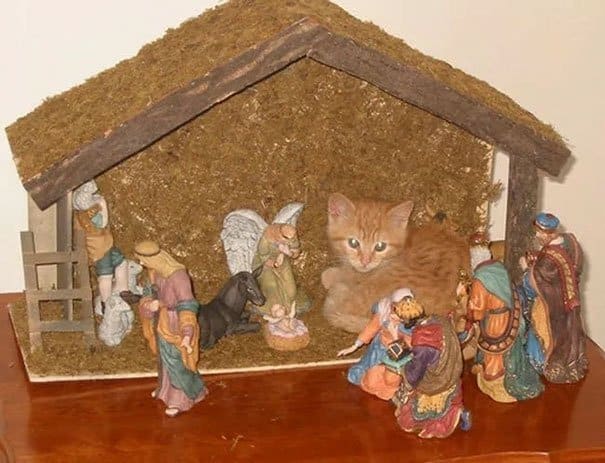 #8.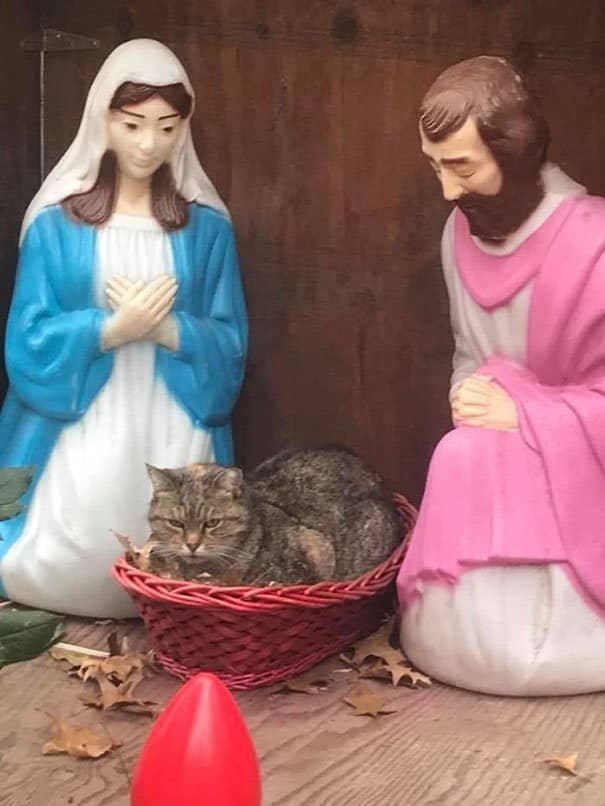 #9.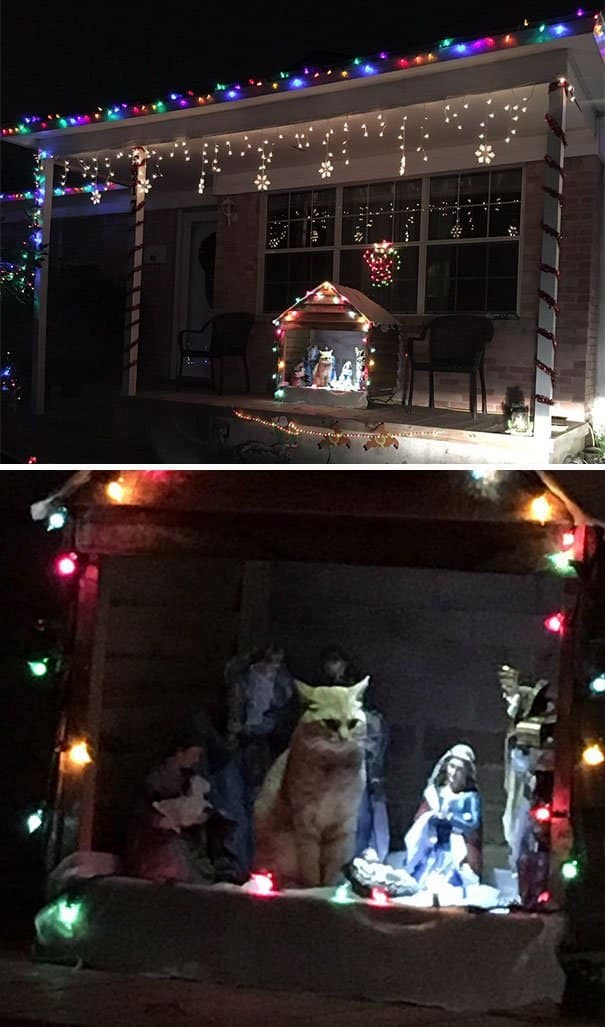 #10.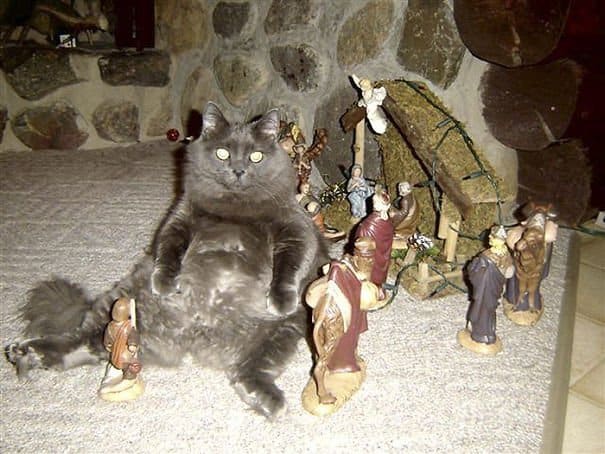 #11.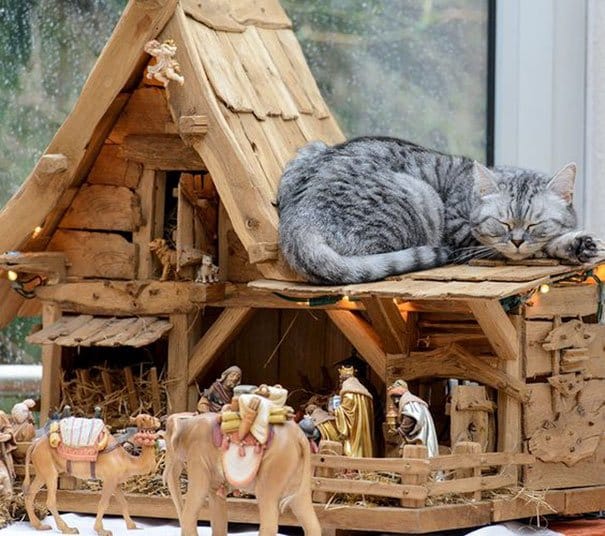 #12.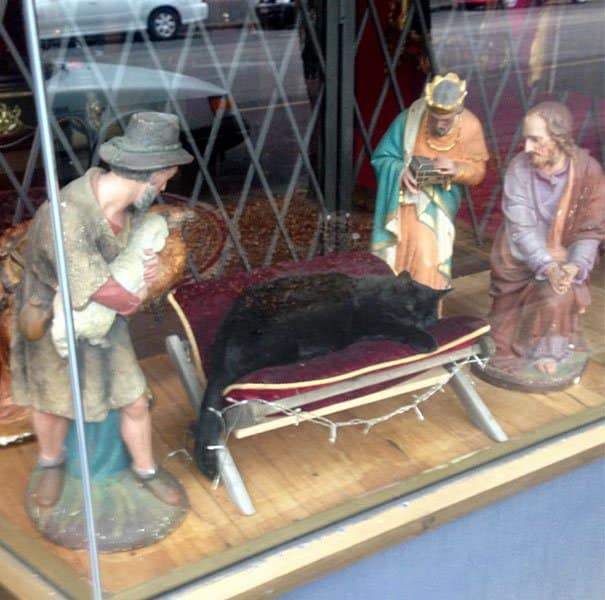 #13.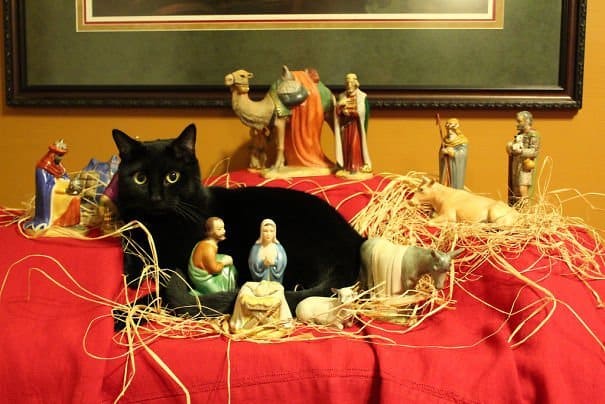 #14.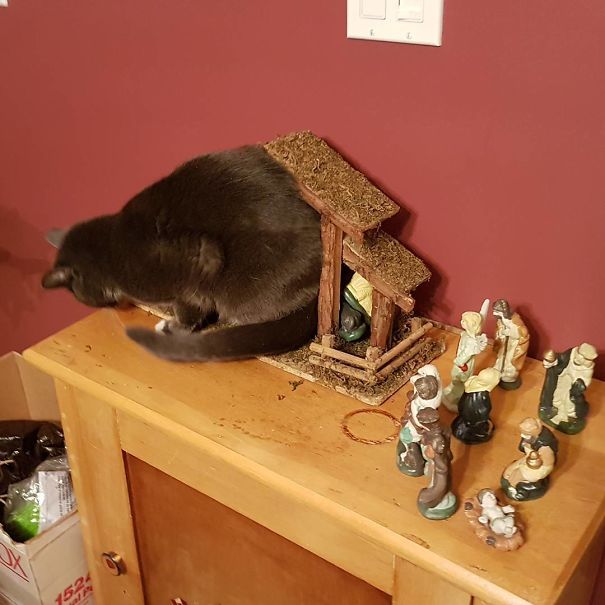 #15.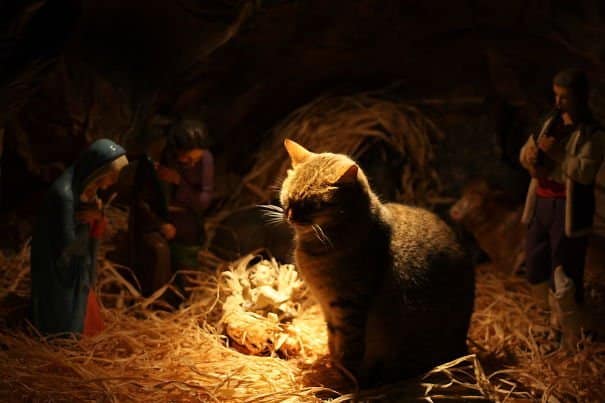 #16.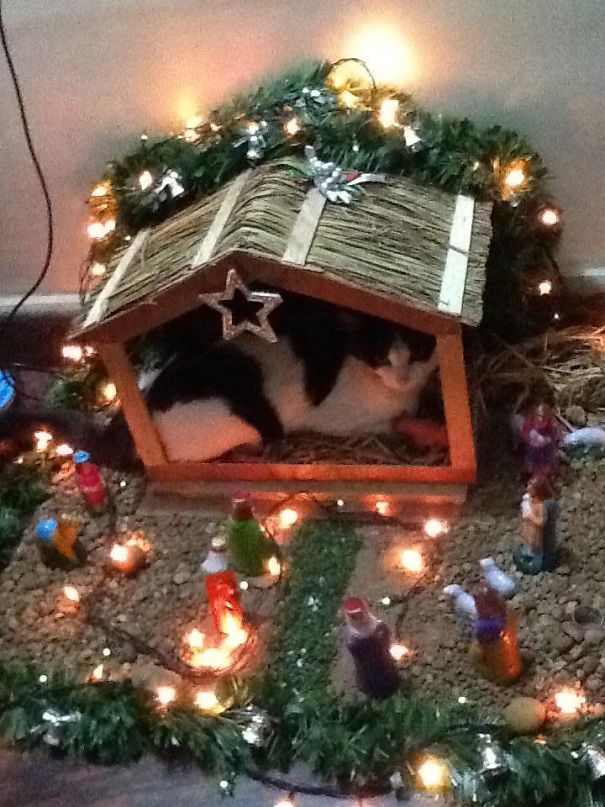 #17.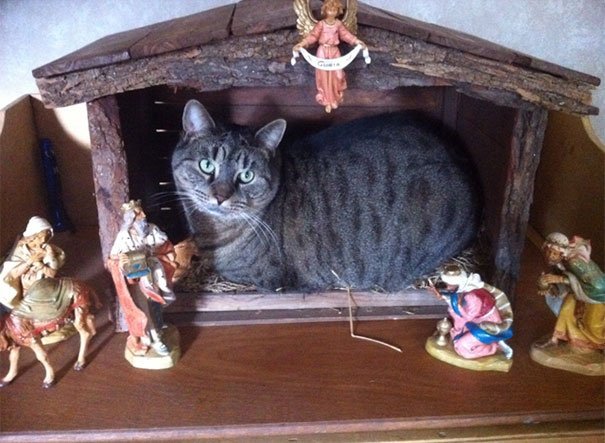 #18.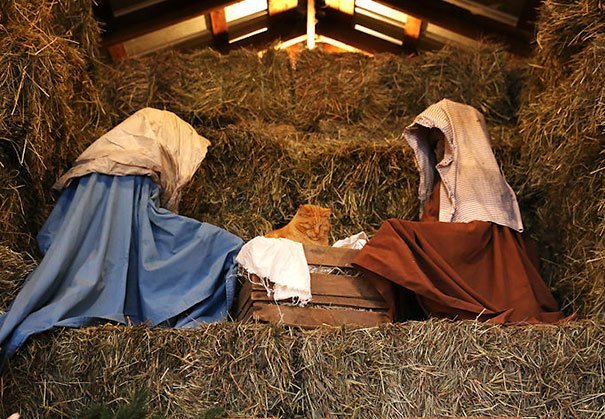 #19.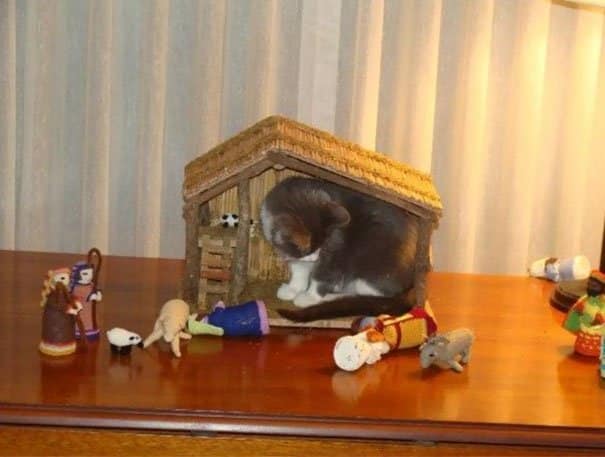 #20.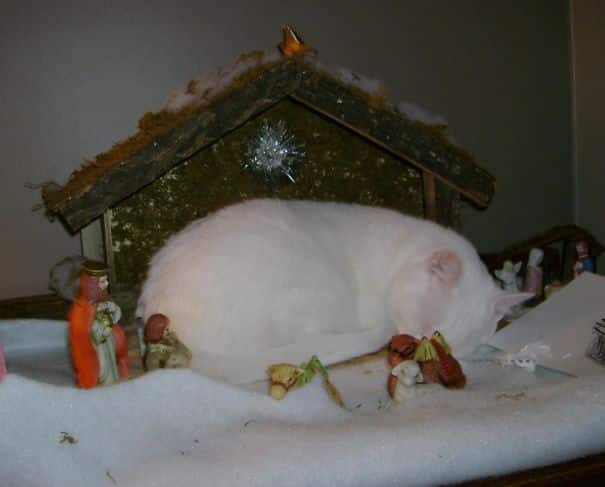 #21.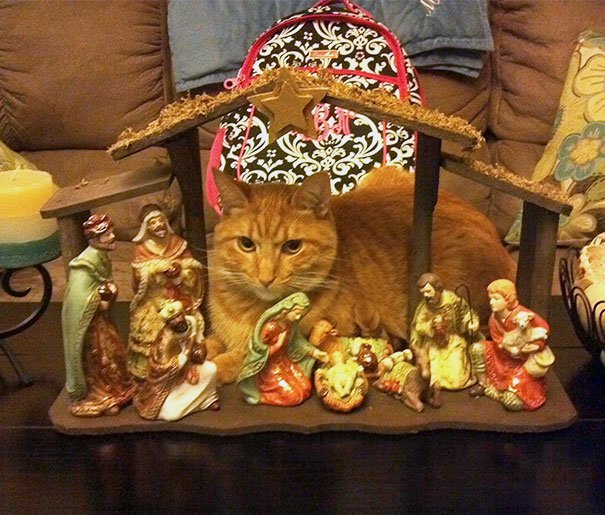 #22.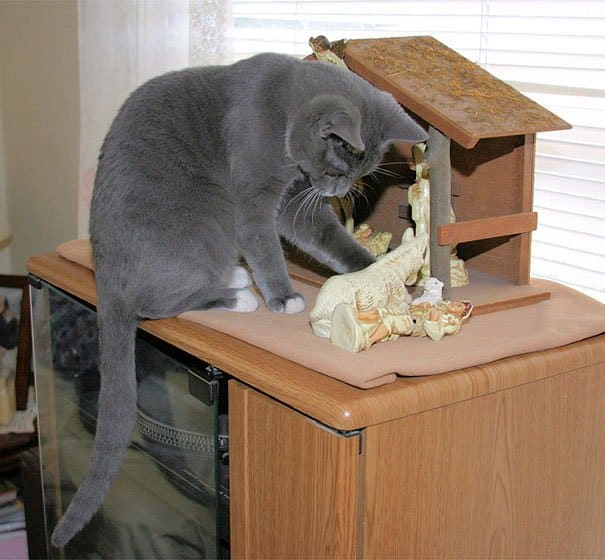 #23.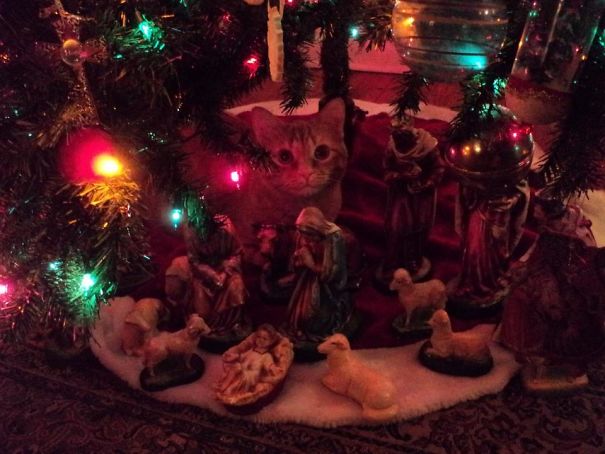 #24.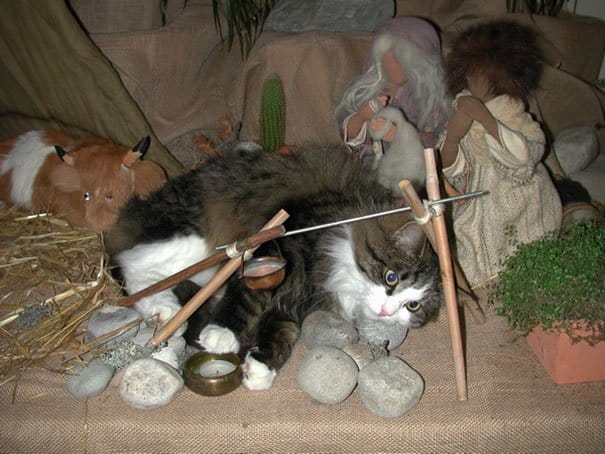 #25.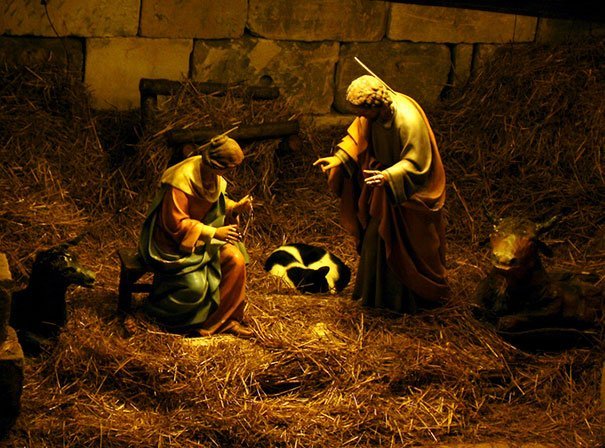 #26.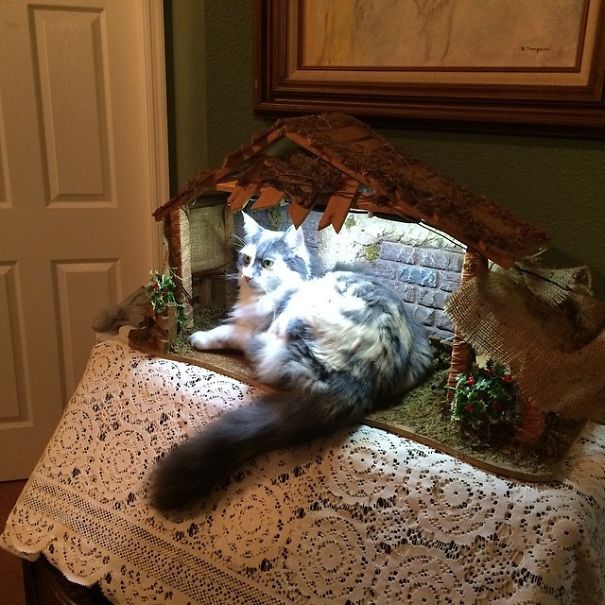 #27.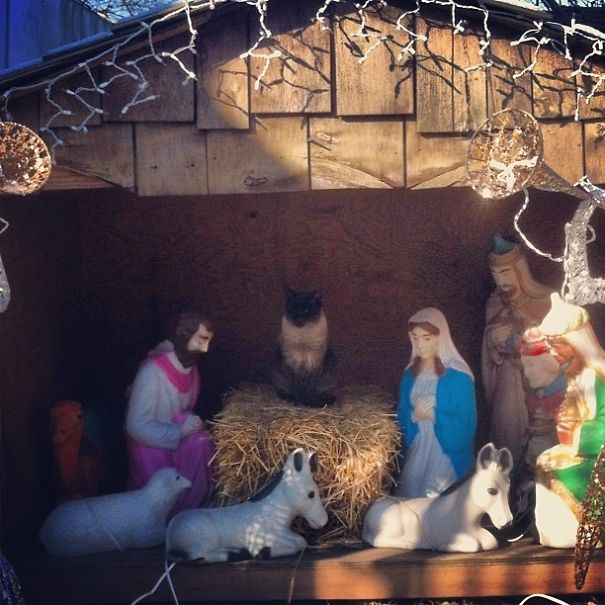 #28.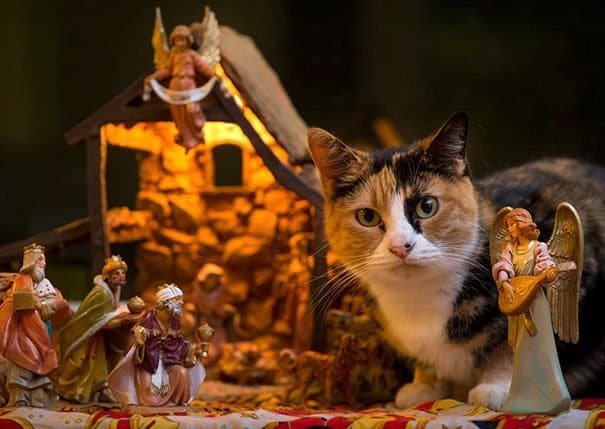 #29.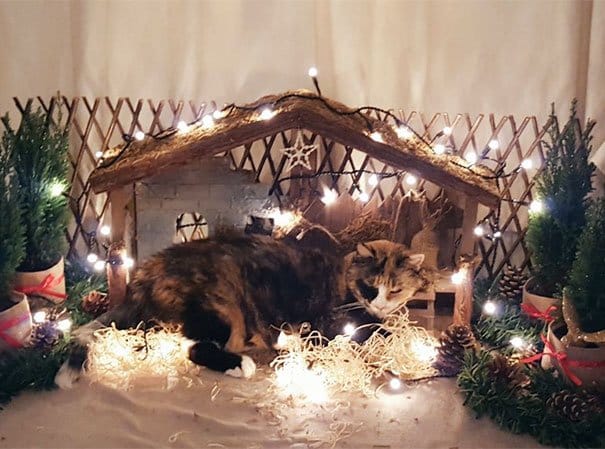 #30.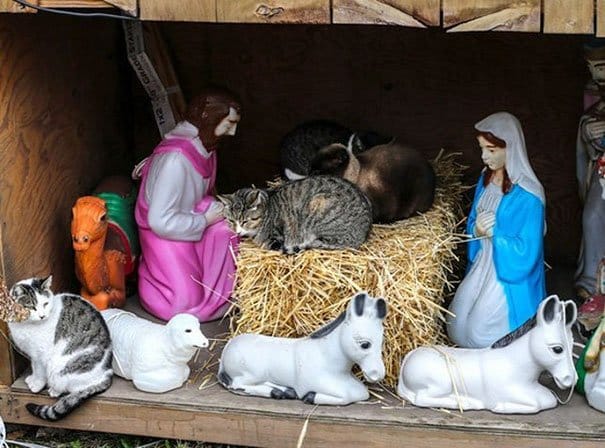 #31.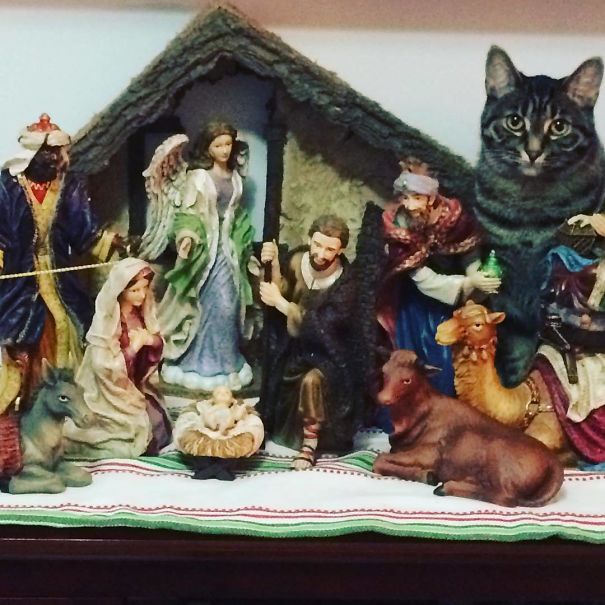 #32.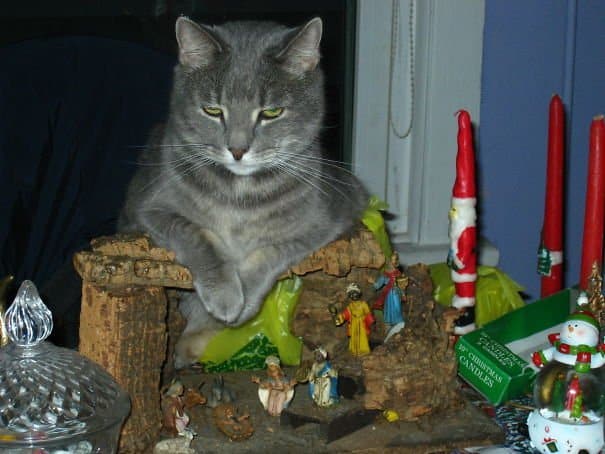 #33.
#34.
#35.
#36.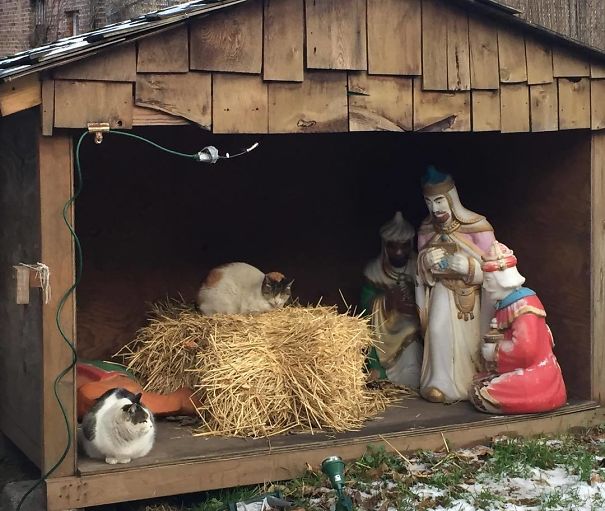 #37.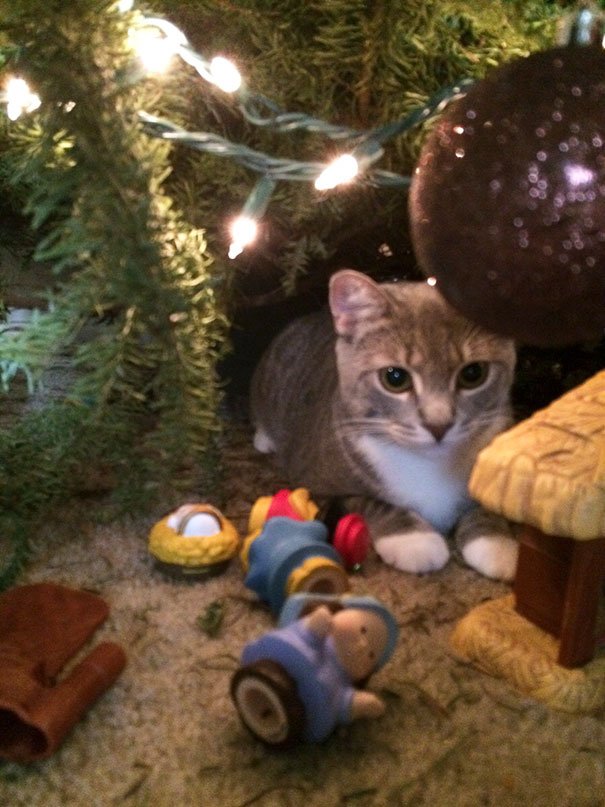 #38.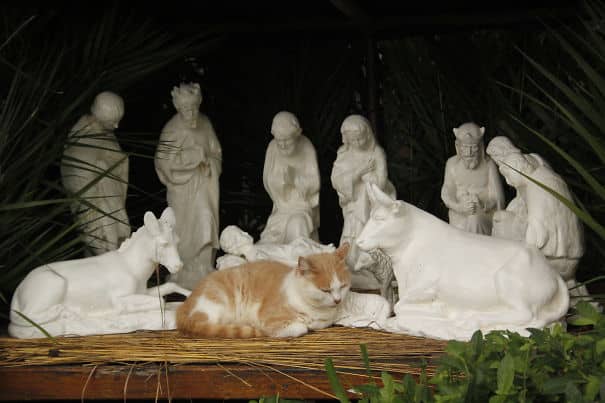 #39.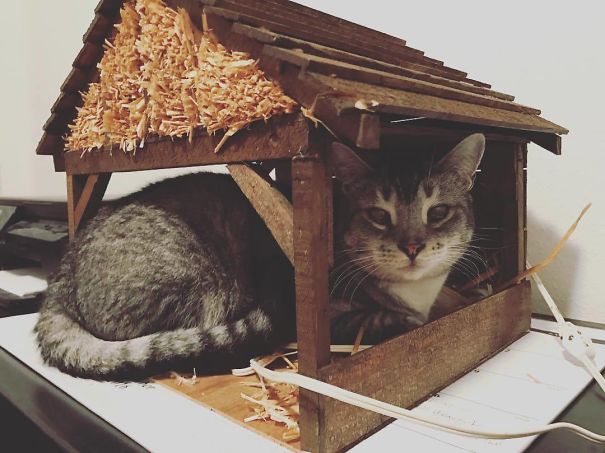 #40.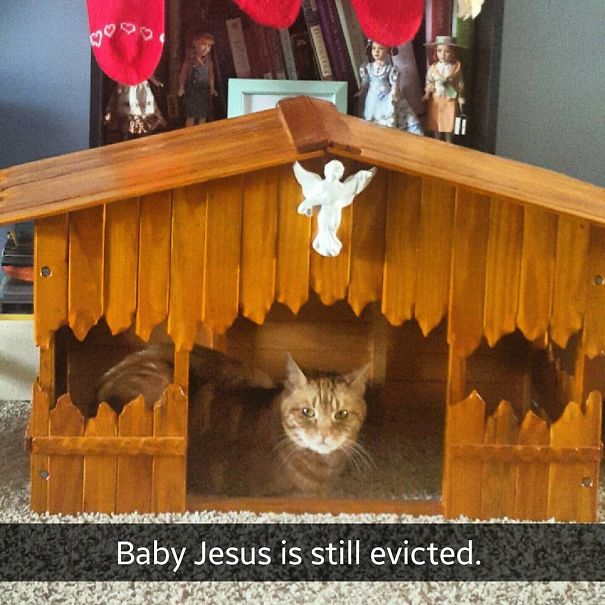 #41.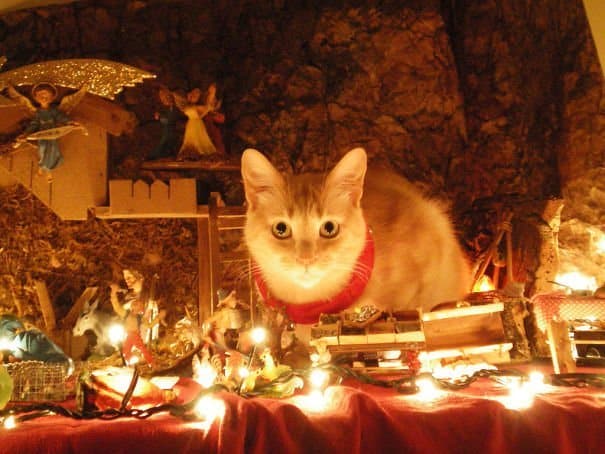 #42.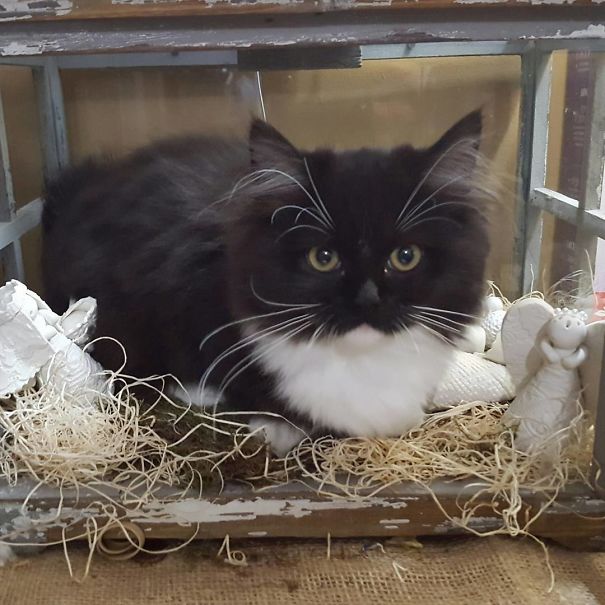 #43.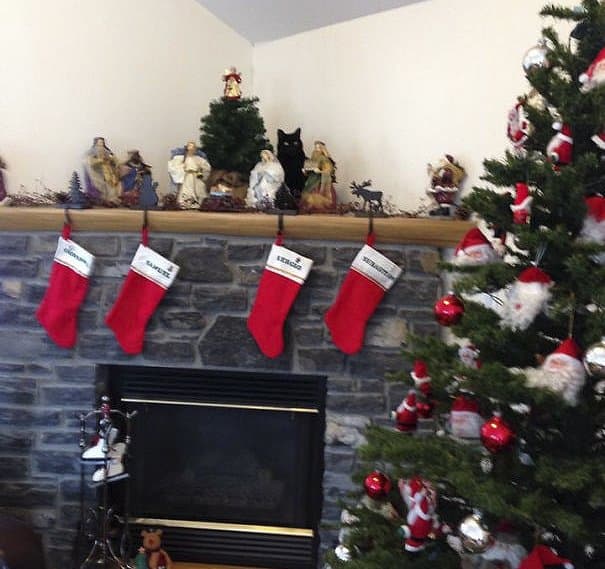 #44.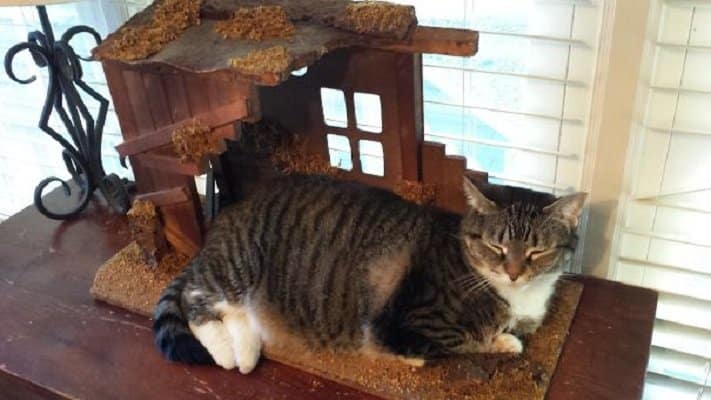 #45.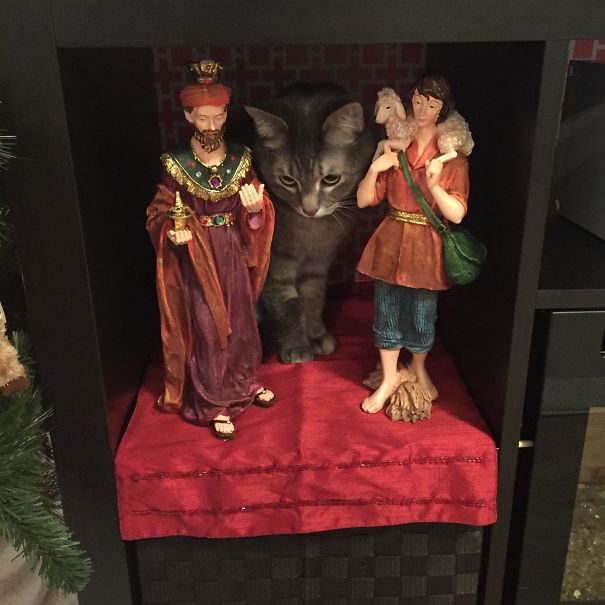 #46.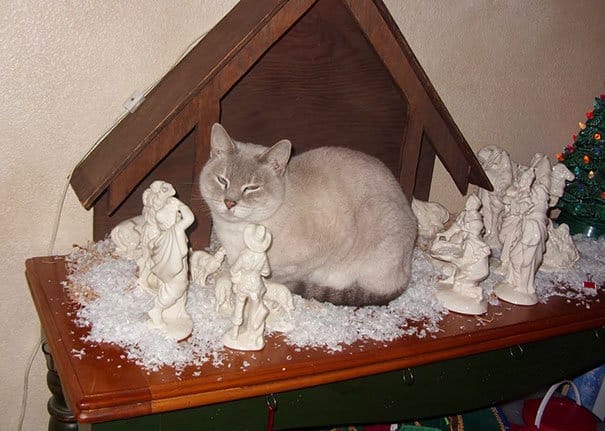 #47.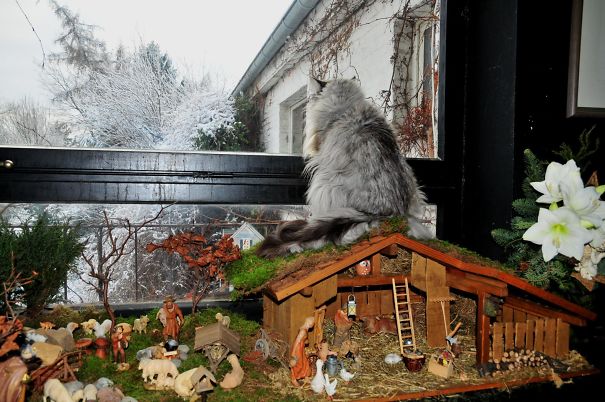 #48.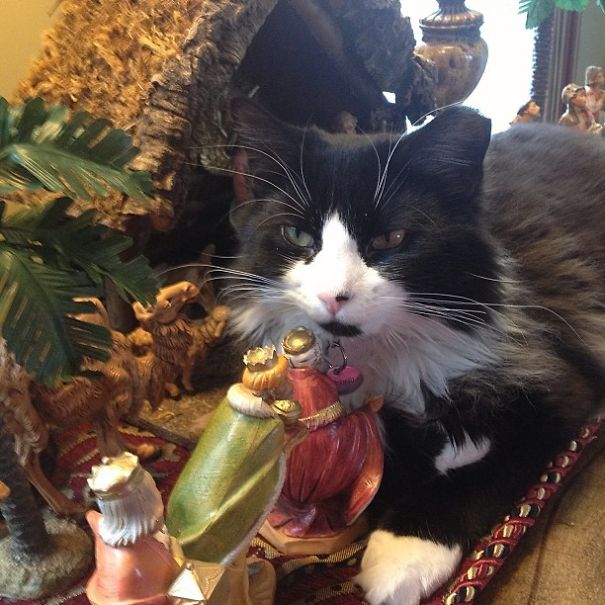 #49.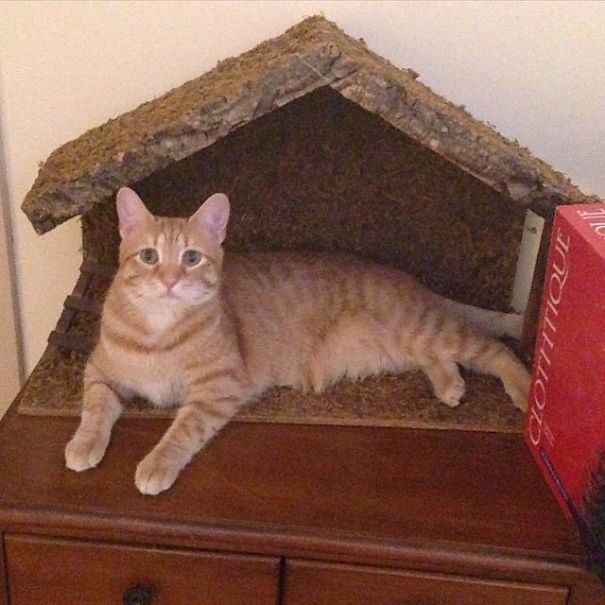 #50.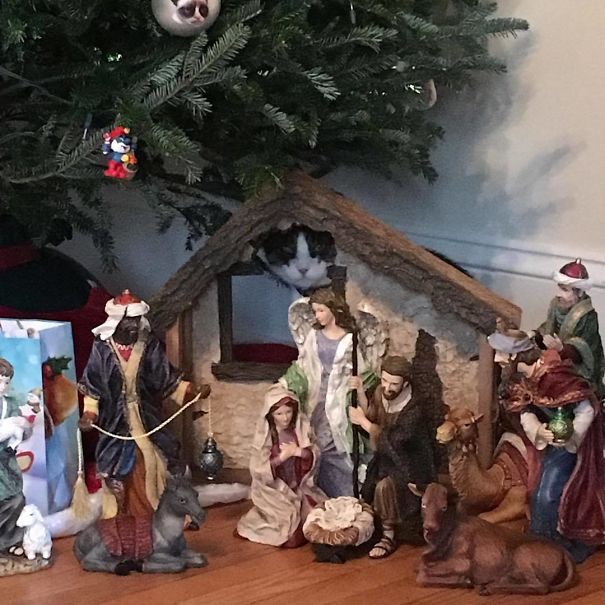 Well, we are pretty sure you will agree that these cats are just "purr-fect." Hence we do not really mind them crashing the nativity scenes (or any of the places in our homes). Otherwise, people would not take photos and share them online.
Woman's Mouth 'Impregnated' With A Dozen Baby Squid After Eating Calamari
Are you ready to become pregnant with baby squids through a sumptuous calamari meal? This woman is certainly not.
Who would have thought that someone can become pregnant – not by a human but by another species – from simply eating your favorite food? It's human nature to have food cravings and indulge yourself in meals to the point that some of us couldn't stop chewing until we become "food pregnant." Becoming literally pregnant, though, out of your food addiction is another story, but it actually happens and another case of this just emerged recently.
A Korean woman experienced one of the most unusual effects of eating food. She became literally "pregnant" after consuming a common squid meal favorite -- calamari. The 63-year-old complained of sharp pain in her mouth and that was when doctors found out that her mouth had become impregnated with 12 baby squids.
According to reports, the unnamed woman was eating a piece of squid that though partially cooked, still had its internal organs intact. She quickly felt an intense pain in her mouth, making her spit out the food. However, she continued to feel some "prickling and foreign body" in her mouth, hence deciding to go for a checkup.
10 of the Most Dangerous Animals on Earth
Most of these creatures are actually territorial.
It is worth noting that not all animals in this world are considered dangerous. However, some of them are indeed equipped with abilities that make them a threat to humans. Hence they are called "wild" animals. Interestingly, their appearance says otherwise. They can look cute and friendly, but once agitated, expect a deadly retaliation.
Below are common creatures that are actually dangerous in one way or another. Check them out!
#10. Beaver
19 Animal Comics That Are Totally Hysterical
Animals can be sassy too.
Truth be told, there's something fascinating about the animals and their natural ways. For some vague reasons, despite their inability to speak human language, through facial expression and body language, they can (unwittingly) convey a plethora of ideas. Through tail wagging and panting, dogs are able to express their simple joy in seeing their masters after a long day of work. Through yawning in boredom, cats are able to express their nonchalant thoughts about the futile existence of the entire inferior human race. We can learn a lot of things about them just by merely watching them live their life for a few minutes during a lazy afternoon.
Apparently, an artist named Joshua Barkman had the same idea. Using his talent, he created the False Knees comics – a collection of cartoon drawings containing a few dark and humorous comic strips showcasing sassy animals that would surely bring a smile on your face.
So, if you're having a bad day, sit back, relax, and enjoy the sassiness.