15 Hilarious Cosplays That Totally Stood Out From The Crowd
Some cosplays are so bad, they're actually good!
With numerous pop culture events out there in the world today, cosplaying has become really mainstream – and that's actually a good thing. People love dressing up as their favorite characters, not merely because it's fun but also to showcase their creativity.
Besides, wearing costumes is just half the battle. Most cosplayers spend a lot of time and money creating their own suits, turning their fantasies into reality. Attend any comic convention and you'll easily spot many excellent cosplayers!
And then, of course, there are those terrible ones. As you will see on the following images below, some cosplays are so bad, they're actually good – in a very hilarious way, at least.
Go scroll down below to see for yourself – and prepare to have a hearty laugh!
#1. C-3PO and R2D2 (Star Wars)
Definitely not the droids you're looking for.
#2. Sailor Moon
So sassy!
#3. Leeloo (Fifth Element)
Okay, this is creepy.
#4. Teenage Mutant Ninja Turtles
What happened to these turtles?
#5. Life of Pi
This is what it looks like without CGI.
#6. Iron Man (Avengers)
Iron Man on tight budget.
#7. Sonic the Hedgehog
He looks like a car thief or something.
#8. The Flash (Justice League)
Lovin' the abs!
#9. Wolverine (X-Men)
Minions will love this version.
#10. Wonder Woman (Justice League)
Givin' Gal Gadot a run for her money.

#11. Rainbow Dash (My Little Pony)
Kids will likely find this terrifying.
#12. Bubbles (Power Puff Girls)
Not too bad!
#13. Joker
Close enough. Not!
#14. Captain America (Avengers)
Not sure if Chris Evans will feel proud.
#15. Catwoman
We had to save the best for last!
I had to say that Catwoman is the best (or worst?) in this compilation. I just wish I can unsee it though!
Apparently, Hollywood Actor Terry Crews Is An Illustrator – And His Artworks Are Superb!
He's insanely multi-talented!
When I think of Terry Crews, three things instantly pop up in my mind: Number one, he's a former football player. Number two, he did some hilarious TV commercial for Old Spice, and number three, that epic car performance of "A Thousand Miles" in the movie White Chicks.
Crews has since appeared in numerous TV shows and movies plus he has been included among people named as TIME Person of the Year 2017. So yes, you get the picture –the guy basically needs no introduction in the entertainment industry.
Apparently, however, the athlete-turned-actor has another secret talent hidden up his sleeves.
8 Secret Tricks Master Illusionists Don't Want You To Know About
So that's how they do it!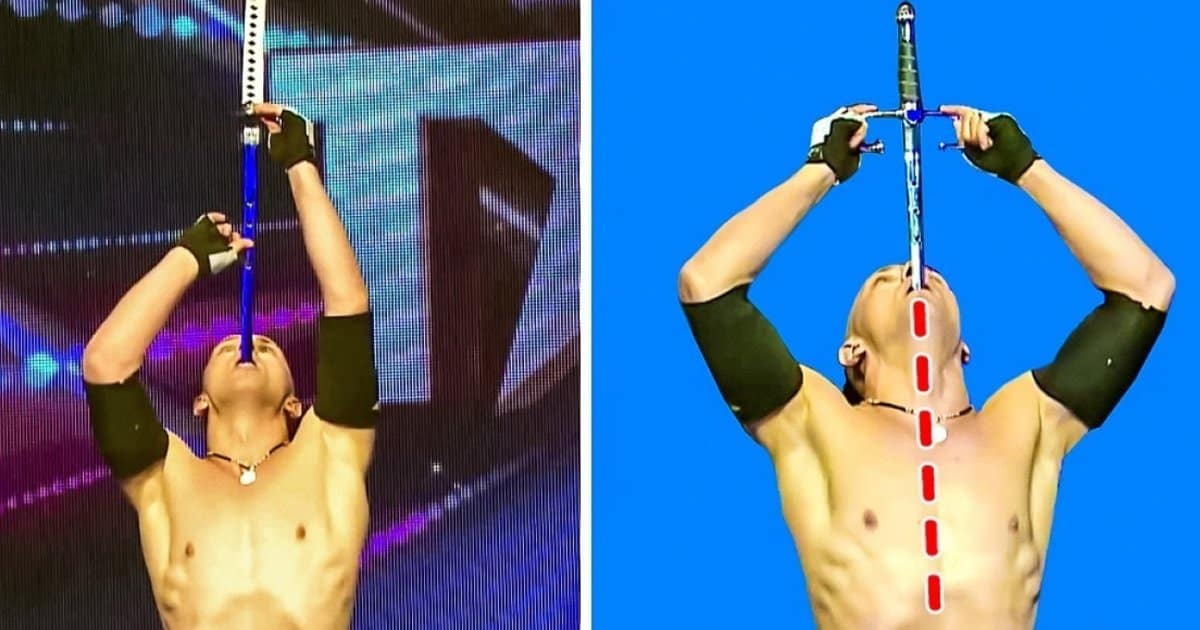 As young children, we all believing magic to be true. Most of us probably felt fascinated as we watched a magician pull rabbits out of a hat, cut a girl in half, and other astounding acts.
Eventually, we all grew up and realized it's all nothing but performance. Everything we saw were merely the result of practice, sleight of hand, and some good old secret tricks.
Ever wondered how some of the greatest illusions are performed? Well, we've got you covered! Read on as we expose the reality behind 8 of the most popular tricks of all time.
Tamagotchi Is Back After 20 Years But Now It's An App
Who misses Tamagotchi? This new app is for you.
Every 90's kid can attest to the joys brought about by iconic toys that were popular back then - Tamiya, Beyblade, the Gameboy, Tetris, and others. One of the most popular was the Tamagotchi, a game that allows kids to raise their own virtual pets.
Well, the iconic and popular 90s game Tamagotchi is back! After 20 long years, you can now play the game again - but this time, its on your smartphones. the said game will officially launch in 2018 although it's now available in Canada via the iOS.
The new app, which will be called My Tamagotchi Forever, will be offered for free for both iOS and Android users.