29 Funny Yet Creative Solutions to Everyday Problems
If it works, then it is not stupid!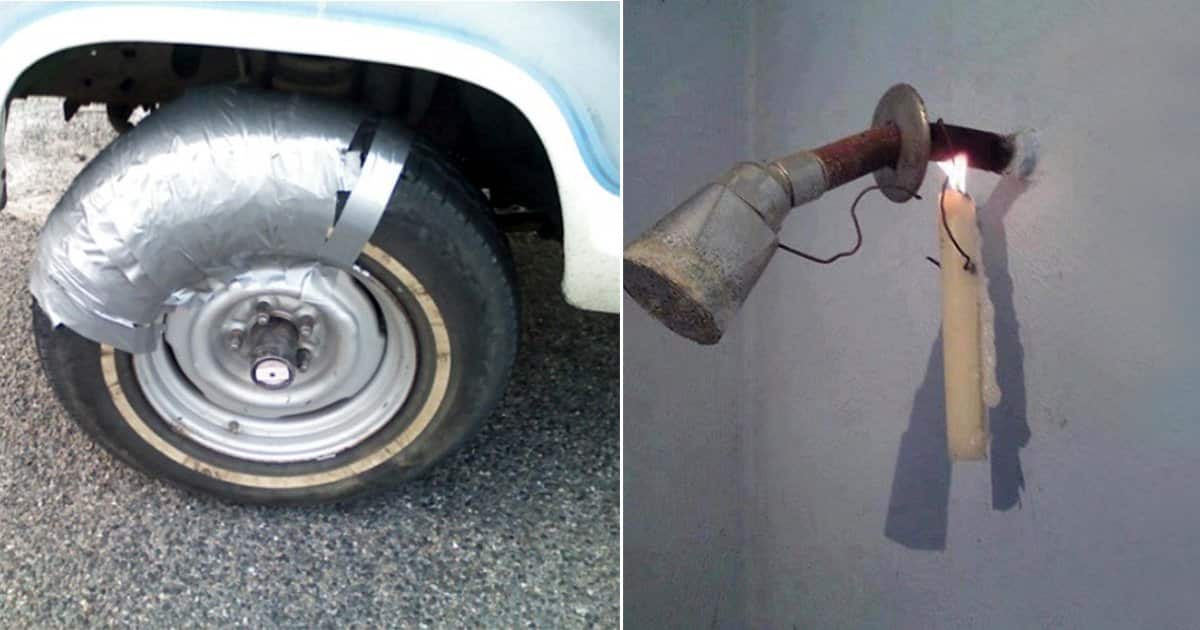 I think we can all agree that "desperate times call for desperate measures." Sometimes, we come to a point in our lives where we just have to be creative and practical in dealing with our problems. They may not be the best of solutions, but they're still important to do in one way or another.
This compilation is exactly what it means for the aforementioned quote. And if you think "tape is the only solution to all," then you are right. Without further ado, here are the very people who resolved things using their wit.
#1. For starters…
#2. I got to admit, this is genius.
#3. Convertible car you say?
#4. Well… well… well…
#5. Just making things easier for the mailman.
#6. Technology at its… nevermind.
#7. Who says you need a microwave?
#8. If it works, then it is not stupid.
#9. Want a new way to shower?
#10. Let's see if thieves can conquer this.
#11. Tape just fixes everything, doesn't it?
#12. Nah, who cares about perfection.
#13. Tape everywhere.
#14. At least, there is an art.
#15. Only for the special guest.
#16. Yup, it is safe and it works.
#17. This is sick, though!
#18. OMG I cannot stop laughing. LOL
#19. Again, if it works, it is not stupid.
#20. You just have to be witty.
#21. No need to hold it, brother.
#22. Here goes the tape again.
#23. They must certainly have a good reason for doing this.
#24. Is the heater working, Susan?
#25. Just imagine the possibilities.
#26. You know who.
#27. I.T. people really know their way around things.
#28. Yup.
#29. Want to know the best way to eat Pringles?
So, what do you think about this compilation? We bet you tried them once, twice, or even more in your life. Let us know what you think in the comments below!
16 Hilarious Photos of Jealous People Caught On Camera At The Wrong Moment
Jealousy is a disease. Try your best not to catch it.
At some point in our lives, we become green with envy around people who have things that we desire most. Some of us may be great at hiding our emotions, while others put themselves out there and show it to the world. There are also those who try to keep their feelings of jealousy to themselves, but somehow, their facial expressions give it away and they're caught on camera.
These jealous people just happen to be spotted sporting the green with envy look at the wrong moment. The result is a hilarious set of photos that should remind each and everyone that this could happen to any of us.
#1. Those guys wish they were in his shoes.
24 Funny Photos Taken Right Before Disaster Happened
I definitely can't wait to see what happens next!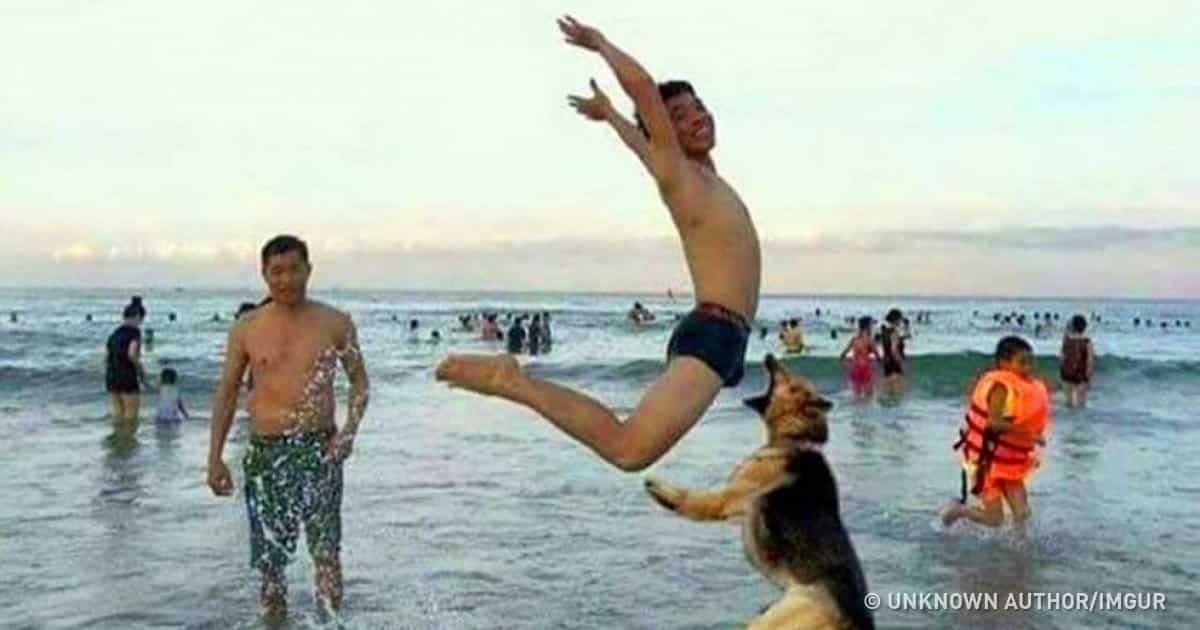 Thanks to modern cameras and smartphones, capturing happy moments can now be done quickly and easily. Throw in the convenience of social media in the mix and you've got immediate audience right at your fingertips. In mere seconds, friends and family members both near and far can see and react to your pictures.
The obvious downside of technology in this aspect, of course, is that aside from happy memories, even the most embarrassing ones are often caught on camera and broadcasted on the internet.
Case in point, this compilation of photos below show us some pretty memorable moments taken just a few seconds before tragedies happened. They're downright hilarious, to say the least, and, yes, very embarrassing for the people involved!
35 Design Fails That Prove Why You Need a Legit Designer
Whoever designed these need to be fired.
We can all agree that designing is not an easy task to do. There are a lot of things to consider, such as the elements a company wants for its logo or banner, for example. In any case, some designers miserably fail in meeting demands required for their jobs. They may be good at designing and stuff, but it does not mean their ideas will not make us laugh.
Elite Readers has a compiled a list that features all designer fails. And believe it or not, most of them turn out to be weird in one way or another. Well, without further ado, here they are!
#1. Wait, what?