16 Hilarious Photos of Jealous People Caught On Camera At The Wrong Moment
Jealousy is a disease. Try your best not to catch it.
At some point in our lives, we become green with envy around people who have things that we desire most. Some of us may be great at hiding our emotions, while others put themselves out there and show it to the world. There are also those who try to keep their feelings of jealousy to themselves, but somehow, their facial expressions give it away and they're caught on camera.
These jealous people just happen to be spotted sporting the green with envy look at the wrong moment. The result is a hilarious set of photos that should remind each and everyone that this could happen to any of us.
#1. Those guys wish they were in his shoes.
#2. When your friend has the bigger catch.
#3. Admit it – we've been that baby at some point.
#4. She just couldn't believe how massive they are.
#5. When it's awkward you're third-wheeling.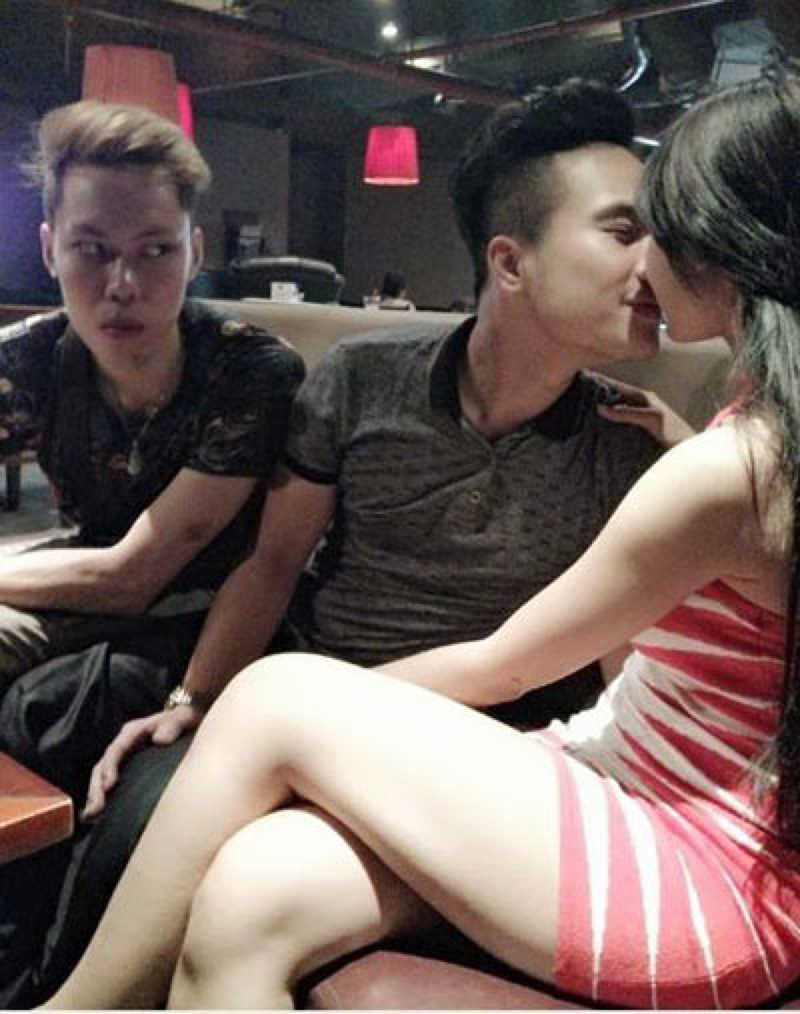 #6. A tip for guys: having a dog works most of the time.
#7. Even animals can feel jealous.
#8. Spotted! How he wished he had someone to embrace like that lucky guy there.
#10. When you see the cat that's green with envy.
#11. This little girl knew what's coming.
#12. And this, ladies, is how you let everyone know to back off from your man.
#12. This woman got caught glancing at those curves.
#13. You'd have that same look when it comes to cake, wouldn't you?
#14. Why does she have a bigger ice cream?
#15. When puberty wasn't kind to you.
#16. This lady is making sure her guy is looking away.
Jealousy is a disease and when you feel it, it's hard to keep it in. It's part of human nature to feel envious – it's part of you and it's not going anywhere. Just make sure you don't get caught on camera with jealousy written all over your face like those people above.
Got more to share? Hit the comments section down below.
Like & Share This Post
25 Crazy Hilarious Things Only Overprotective People Do
These people just need to chill sometimes. Seriously.
Some of us are just overprotective when it comes to a lot of things. It could be towards a pet, a car, a family member or loved one. We care about them so much that we try our best to make an educated decision - and there is just no limit to our imagination when it comes to such, so to speak.
This is exactly what this compilation is all about. Today, we are going to feature some of the hilarious things only overprotective individuals can do.
Scroll down below and see for yourself!
...
Photographer Botches Family Portrait In An Unbelievably Hilarious Photoshop Fail
At least the dogs look great in the photo!
Pam and Dave Zaring only wanted to have a decent, if not perfect, family portrait last year. However, what they got when they hired a "professional photographer" from Missouri was a series of photos that quickly went viral on social media for the funniest reason.
When doing post-photo editing, it's either you do it just right to produce a beautiful photo or you overdo it and ruin the whole thing. For the Zaring's, the latter happened when they paid Lesa Hall to take their pictures in May 2017.
...
Guy With Legendary Photoshop Skills Puts Himself Into Celebrity Photos
His self-portrait skills are just darn legendary!
Ah, the wonders of photo editing. With the time people spend in front of their computers, it's always possible to learn a skill or two. This guy from Indonesia certainly made great use of his idle time and elevated his Photoshop skills to legendary levels!
So inserting yourself in celebrity photos is nothing new. But Syahril Ramadan takes it to another level with how he conceptualizes ideas and the way he "acts" on the photos. He certainly looks like he was actually IN the photo.
You gotta give it to the man. His self-portrait skill is just darn awesome.
...