35 Rare Photos From History and the Stories Behind Them
These are all incredible moments from the past that will leave you speechless!
The world is filled with rich histories of discovery, inventions, and even heartbreaking moments. All of these, however, contribute to the state of the world as we know it. Hence it is always exciting to revisit the past – even through photos – to cherish every captured moment.
Thanks to these images, we can be witnesses to these big events in the past. Elite Readers have collected a list of archive photos that will give you a look-see of yesterday. Check them out and get ready to be in awe!
#1. Irish children jeer at British troops in Derry, Northern Ireland, 1972.
#2. Helen, an American Indian telephone and switchboard operator, Montana, 1925.
#3. French soldiers eat at a police station in Neuvilly after spending days in the trenches in heavy rain, 1915.
#4. Muhammad Ali Vs. Cleveland Williams. Ali won the bout through a technical knockout in the third round, 1966
#5. Nazi rally in the Cathedral of Light, 1937.
#6. Kurt Cobain having a smoke with Ronald McDonald in Singapore, 1992.
#7. North American B-25s are pictured flying past Mount Vesuvius in Italy as lava and ash spew from the top of the erupting volcano, 1944.
#8. Trench Warfare. Photo was taken by an official British Photographer during World War I, 1917.
#9. Colorized picture of Lt. Custer & Union Troops, 1862.
#10. Ebony Magazine ran a feature called, "What They May Look Like In The Year 2000." Here's Michael Jackson's future portrait, 1985
#11. Young Pioneers Defence, Leningrad, 1937.
#12. JFK's funeral at the Capitol, November 1963.
#13. Mississippi's First Interracial Couple, August 3, 1970.
#14. The Greensboro sit-ins. A series of nonviolent protests in Greensboro, North Carolina, 1960.
#15. Roza Georgiyevna Shanina was one of the best Soviet snipers, 1943.
#16. Men celebrating the end of prohibition, December 5, 1933.
#17. Ruth Lee, a hostess at a Chinese restaurant, flies a Chinese flag so she isn't mistaken for Japanese when she sunbathes on her days off in Miami, Dec. 15, 1941 (Colorized).
#18. Rally against Nazism in New York, Madison Square Garden, 1937.
#19. The first man to walk on the Moon — Neil Armstrong lights a cigar, March 1969.
#20. Thanksgiving on the frontline, World War 2 (colorized).
#21. Winston Churchill and Charlie Chaplin on the set of City Lights, September 24, 1929.
#22. The crowd in Times Square, New York City celebrating the surrender of Germany, May 7th, 1945.
#23. "Jewish Market" New York, Upper Eastside, 1895 (colorized).
#24. Hiroshima, before and after the atomic bombing on August 6th, 1945.
#25. A German World War I U-boat stranded on the south coast of England after the surrender, 1918.
#26. Portrait of a bride and groom; the hat is adorned with feathers for luck, Kraków, Poland.
#27. View of Boston, the oldest surviving aerial photograph ever taken, October 13th, 1860.
#28. A girl trying to cut a sunbeam, 1886.
#29. This Chicago mother hides her face from cameras as she puts a "4 Children For Sale" in her front yard.
#30. A Muslim woman covers the yellow star of her Jewish neighbor with her veil to protect her, Sarajevo, 1941.
#31. The day of Reich's veterans, 1939.
#32. Boy receiving a new pair of shoes at an orphanage in Austria, 1946.
#33. Hotel owner pouring acid in the pool while black people swim in it, California, 1964.
#34. Anne Frank's father Otto, revisiting the attic where they hid from the Nazis, 1960.
#35. Captured flags of the defeated Third Reich being displayed during the victory parade in Red Square, Moscow, June 24, 1945.
So, what do you think about this compilation of historical photos? Share your thoughts in the comments below!
Ruins of Mysterious 3,000-Year-Old Castle Found at the Bottom of Turkish Lake
The underwater ruins may have been home to the ancient Urartu civilization.
Historians, researchers, and divers were surprised and blown away by the incredible remains of a 3,000-year-old castle recently discovered at the bottom of Turkey's Lake Van. The ruins were found during underwater excavations by a team of divers from Van Yüzüncü Yıl University.
Experts' popular opinion claims that the ruins were once a fortress built by the ancient Urartu civilization, which existed during the iron age (9th-6th centuries B.C.). The Kingdom of Urartu thrived in the south of the Black and the Caspian seas, mountainous region of southwest Asia, an area that today covers Armenia, northwest Iran, and eastern Turkey.
During the time of Urartian dominance, the level of Lake Van was hundreds of feet lower.
Amelia Earhart Died As A Lonely Castaway Or A Prisoner in Japan, Say New Theories
Amelia Earhart's disappearance remains unsolved for 80 years.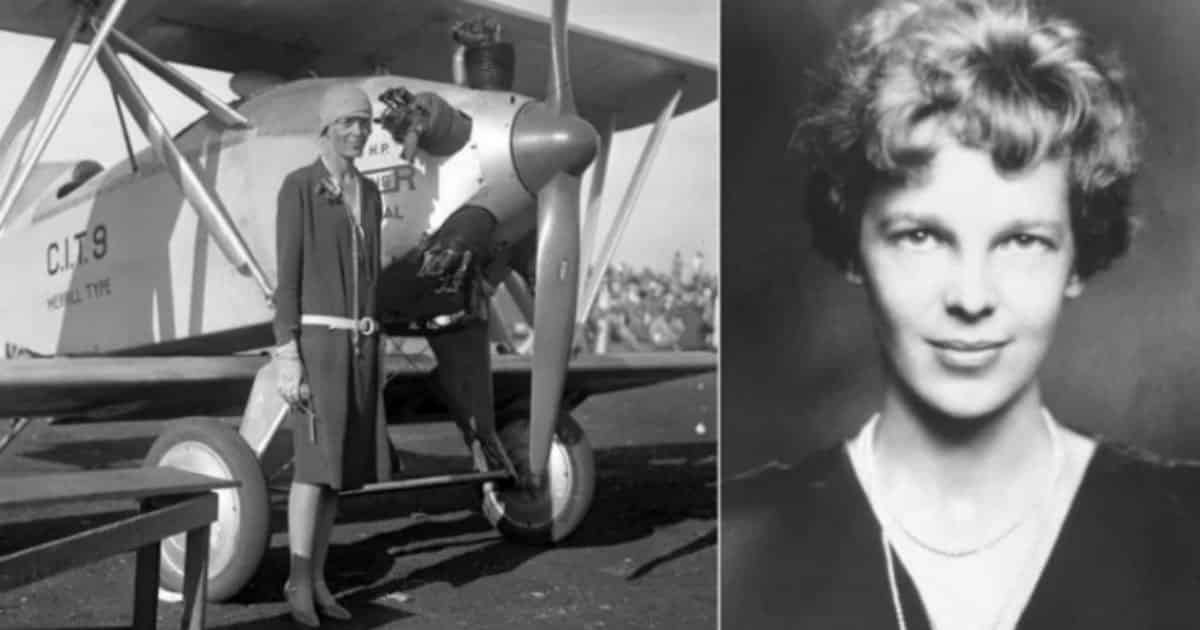 On July 2, 1937, famous pilot Amelia Earhart attempted to fly around the world to become the first woman to ever achieve the feat. However, she and her navigator, Frederick Noonan, were believed to have disappeared over the Pacific Ocean when they aimed to land on Howland Island. Earhart, Noonan, and their plane were never found.
Amelia Earhart's disappearance has remained one of history's biggest unsolved mysteries that to date, theories of her whereabouts continue to emerge. It's been 80 years since Earhart and her plane disappeared without a trace. It's been widely believed that the plane ran out of fuel and crashed into the ocean. However, new theories suggest she may have died surviving as a castaway or that she was killed as a prisoner in Japan.
Amelia Earhart aimed to become the first woman to ever fly across the Atlantic ocean.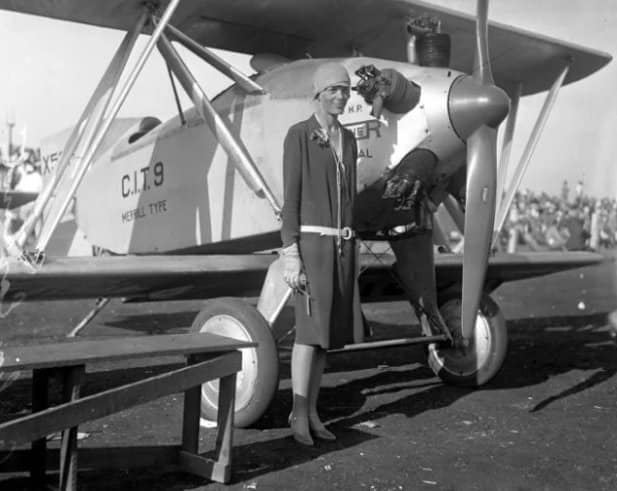 Egypt's 3,500-Year-Old Luxor Tombs Will Soon Be Open To Tourists
Egypt hopes that these tombs will drive more tourists into the country.
Egypt is home to stunning ancient monuments that never fail to captivate those who are usually fascinated with historical places. It is easily one of the favorite holiday destinations for tourists. However, the country has been struggling in the tourism department in the wake of extremist attacks and political uprising in 2011.
In the hopes of attracting more visitors, the country just opened two unexplored tombs in Luxor that are 3,500 years old. The two tombs discovered in Luxor are located on the west bank of the famous Nile River, in a cemetery where high officials and noblemen are buried.
The Luxor tombs are called "Kampp 161" and "Kampp 150."