Firefighters Furious After Saving YouTube Prankster Who Cemented His Head In A Microwave
A prank staged by a British duo has gone totally wrong with one of them ending up becoming a victim of their own practical joke.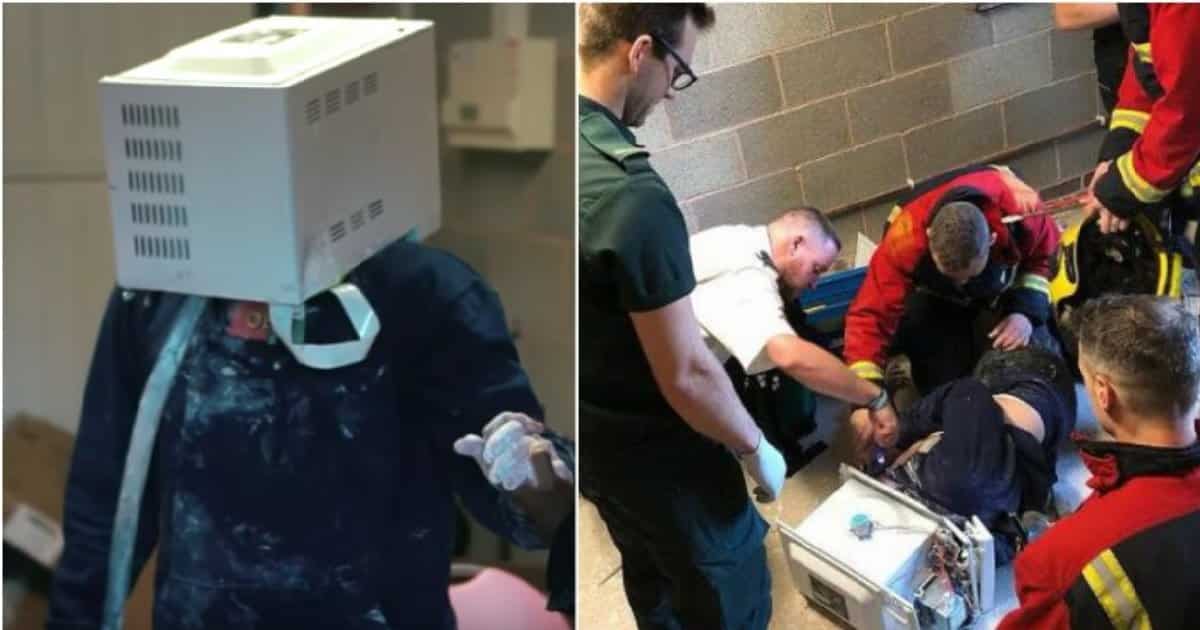 Making pranks to gather millions of followers on Youtube seems to be a quick way to make money. However, there are those who take their jokes way too far — to the point of risking their lives and wasting other people's time. Despite having been warned how dangerous their pranks could get, some people just won't listen at all.
The British duo, Jay Swingler and Romell Henry, caused a stir online after they released the most idiotic prank they ever came up with last week. With their own selves as subjects of their pranks, they messed up really bad this time and even involved a whole rescue team to help finish their stupid game.
Pranks these days are going way too far that most of the pranksters are already making a big fool of themselves.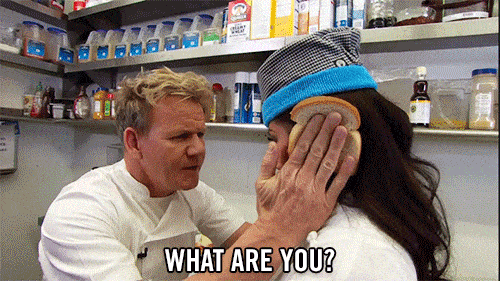 The owners of the YouTube channel TGFbro thought they're hitting it big when Jay put his head in a microwave filled with quick-set concrete. What they didn't realize is that they're about to have their closest encounter with death.
They fail to see the idiocy and keep on doing stupid stunts.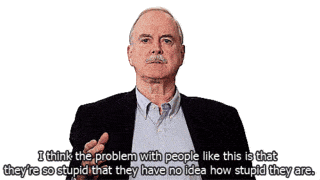 The latest video was a part of the duo's interactive advent calendar for their three million subscribers. They committed themselves to performing dangerous acts for 12 days up until Christmas. The earlier pranks saw Jay and Romell burying their whole bodies in expanding foam, setting themselves in jello, cementing their bodies buried in concrete overnight and lighting fireworks off with their bare hands.
This is Jay of the TGFbro duo on Youtube.
He went as far as cementing his head in a microwave to get more followers for their Youtube channel.
Jay and his partner Romell filled a microwave with cement for their stunt.
The duo also devised a breathing tube for Jay to use in while he's head inside the microwave.
As was agreed, Romell tried to free his friend but to no avail. After an hour and a half of being stuck in the microwave, Romell finally decided to call emergency services who arrived at the scene promptly.
Romell failed to get Jay's head out of the microwave.
So the duo didn't have any other choice but to ask help from emergency services.
The responding fire brigade was nowhere close to being amused by the scene they found.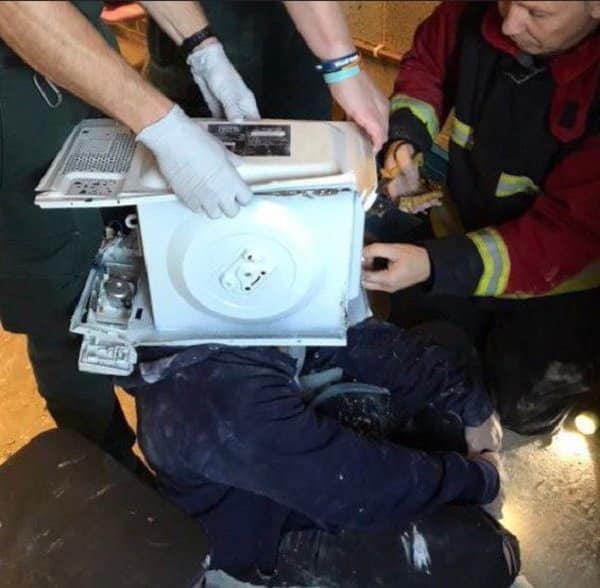 One of the rescuers even took to social media to express his disappointment and reveal how "seriously unimpressed" they were.
"Five of our firefighters were tied up for an hour this afternoon, freeing a YouTube pranker whose head had been 'cemented' inside a microwave oven…As funny as this sounds, this young man could quite easily have suffocated or have been seriously injured. Taking the microwave apart was tricky, because a lot of it was welded…We video-called our technical rescue colleagues for advice and eventually managed to get him unstuck… All of the group involved were very apologetic, but this was clearly a call-out which might have prevented us from helping someone else in genuine, accidental need."
The pair admitted that the prank was downright dangerous and might have resulted to Jay's death. They certainly achieved their aim of catching worldwide attention, but many people condemned their stunt saying they were "complete idiots." Some others even unfollowed them after they wasted the rescuers' precious time that could've been much more useful in saving those who are in genuine need of help.
Check out the video of the duo's sick prank below.

Like
on Facebook
World's Naughtiest Son Pranks His Asian Dad All The Time
Rude or adorable? Watch the video and see for yourself!
It's always heartwarming when we hear about good father-and-son relationships. This story below shows us exacty that but in a very interesting, funny way: through a series of pranks.
Jamie Zhu, who calls himself a "social media entertainer" from Sydney, Australia, loves pranking people – especially his 'traditional' Chinese father. The tandem has since gained a lot of love and attention online and it's really easy to understand why.
...
Kim Jong-Un Impersonator Dragged Out By Security At The Winter Olympics
The police later detained him "for his own safety".
Sure, Kim Jong-Un impersonators aren't exactly new. We've seen a lot of these pranksters around but if there's one thing that sets this guy apart from others, it's probably his bold attempt to pull his stunt in front of North Koreans themselves.
This recently happened during the Winter Olympics in Gangneung, South Korea. To everyone's surprise, a look-alike of the supreme leader danced in front of Pyongyang's cheerleaders. Their reaction, you say? Well they weren't exactly thrilled!
...
Dad Hides 12-Inch Dildo Inside Son's Luggage in Hilarious Airport Screening Prank
Prankster dad leaves son horrified after hiding a sex toy in his luggage and recording his priceless reaction when airport security find it.
Parents can bring a great deal of embarrassment to their children and Ted Andressen from New Orleans, Louisiana, happens to be one of them. The prankster father managed to make his son turn red when he hid a 12-inch sex toy in his carry-on luggage and have the airport security find it.
Ted captured the hilarious moment on film and uploaded it on Facebook, where it was viewed 22 million times and shared over 400,000 times.
...