Trick Shot Archer Shows How To Shoot Arrows Around Corners
You'd think this is just something you'd see in movies. Think again.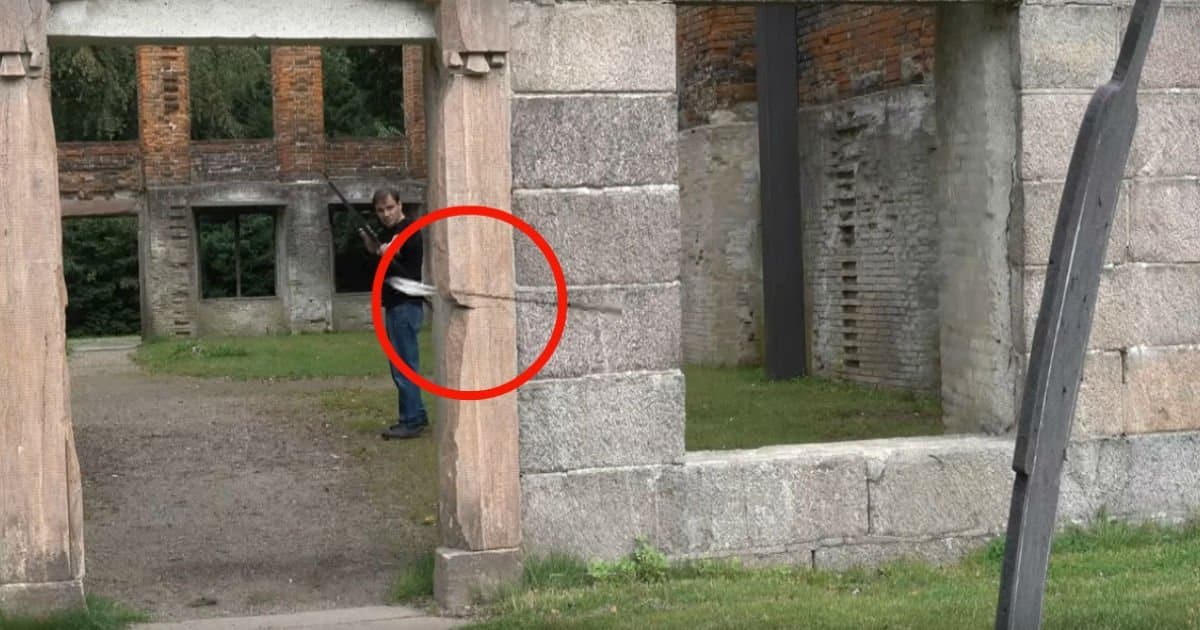 Most of us used to think that arrows are only shot at a straight point toward the target. Some of us even think that arrows being shot in a curving direction is just a stuff of cartoons or movies. But for Danish archer Lars Andersen, shooting to bend around corners is a possible feat — with lots of practice, that is.
It may be ridiculous to think that arrows can move in a curving motion and hit a target with an obstacle in front of it. But Lars has done it and he's even had human obstacles placed in front of his intended target.
Shooting arrows in a curved direction is something done by ancient English and Arabic archers.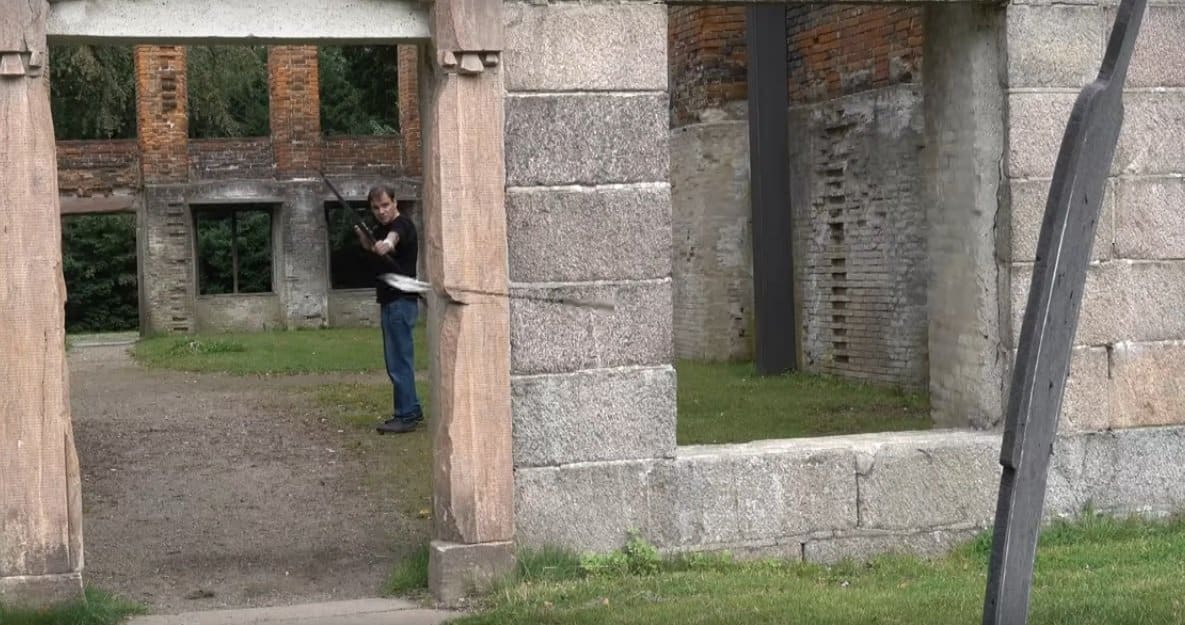 Archer Lars Andersen earned his Internet fame with his trick shots.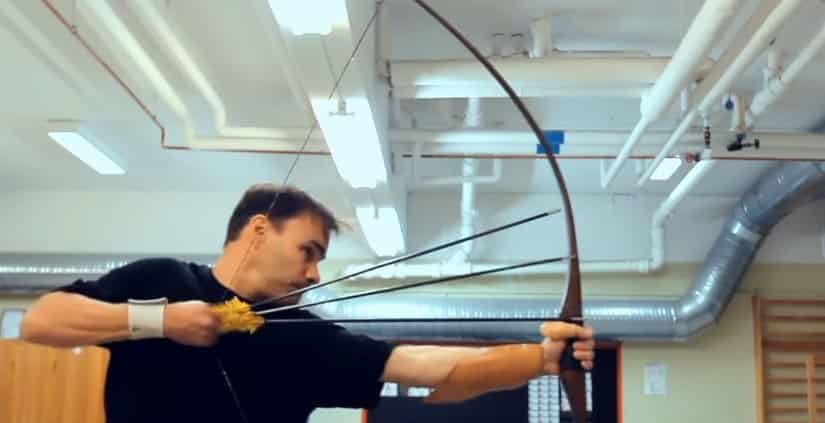 According to Lars, turning arrows is easy to do.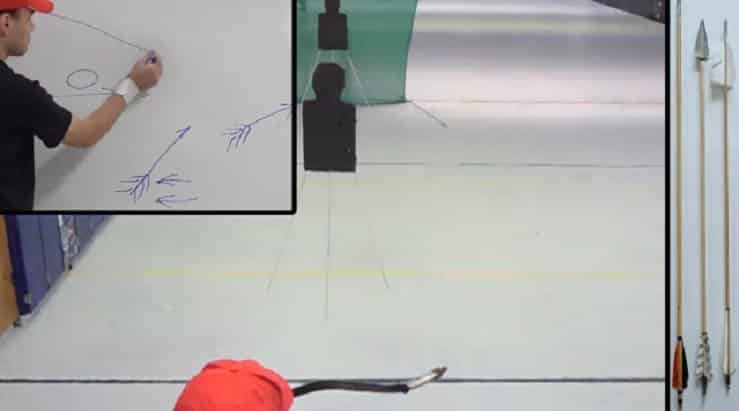 Experienced archers should be able to do this trick, commonly seen in movies.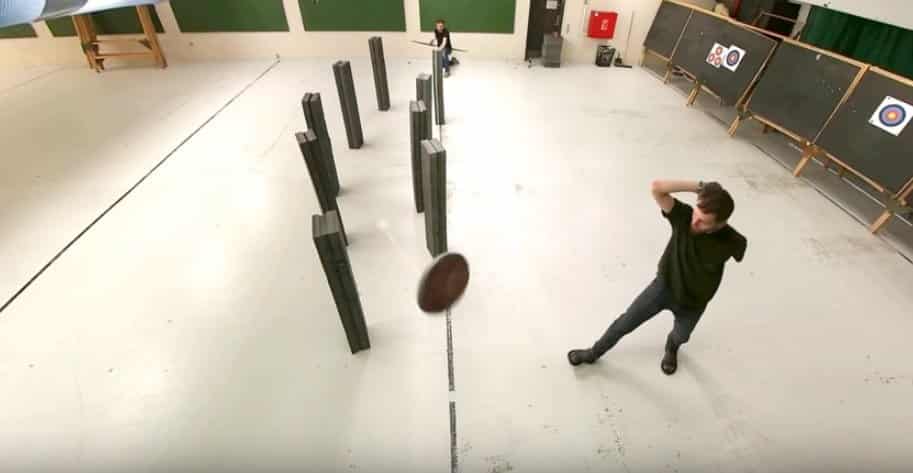 Lars had shot three arrows in 1.5 seconds but his latest trick, which should make you shiver, is shooting arrows that turn mid-air. He can shoot over or even around walls, around people and even make the arrows turn around corners. He even pulled the boomerang shot, a trick that should be done against the wind.
So how is Lars able to achieve this arrow trick? According to him in his video description, the type of arrows you use might help.
"It can be done with ordinary arrows, but it is far easier to learn with an arrow where there is air resistance at the tip of the arrow. Best with a set of extra feathers in front of the arrow."
However he may have put it, let's admit it – it's dangerous! But you have to commend some brave people who were willing to stand in front of Lars' target.
Lars started using human obstacles only after a "great amount of practice."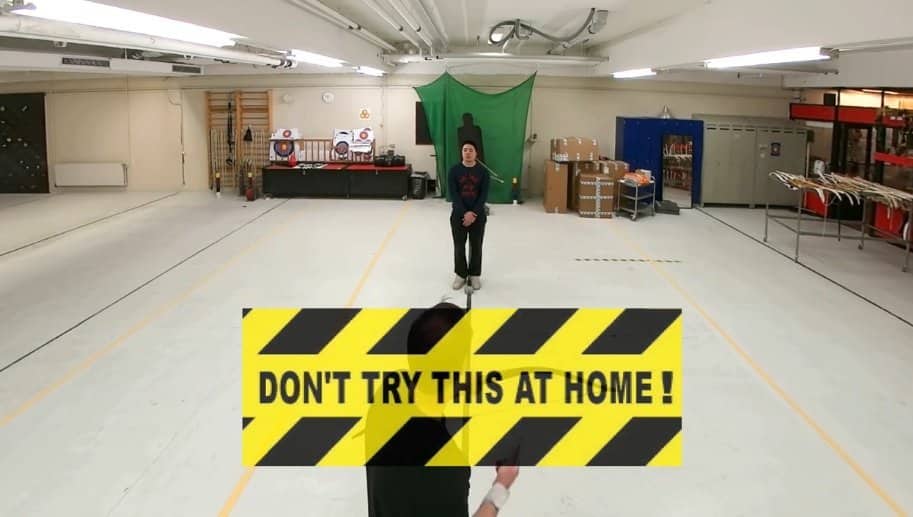 Watch the video below for Lars Andersen's trick shots. And remember, DON'T TRY THIS AT HOME.
Like
on Facebook
Would you be willing to stand in front of Lars' target? Share your thoughts down below.
Like & Share This Post
Superstitious Farmer Puts Up Porn Star's Photo And Claims It Saved His Crops
Well that's an interesting alternative to a scarecrow!
A farmer from India recently made headlines after doing something unique to save his crops. As the reports tell us, the superstitious man installed a big poster of popular adult actress Sunny Leone and he says it was a huge help for him.
According to agriculturalist Chenchu Reddy, his crops have been drawing a lot of unwanted attetion from villagers. So he decided to do something about the problem by printing out a huge photo of the pornstar wearing a red bikini and put it in his field.
...
Woman Divorces Paralyzed Husband And Marries His Friend So They Can Take Care Of Him
This modern family has a heartwarming story.
This may be one of the weirdest yet most interesting and maybe heartwarming love stories you'll ever read. It's not your typical love triangle story. A woman in China divorced her paralyzed ex-husband only to marry his best friend after. But the juicy part is that all three of them are living together.
Xie Xiping from Angkang China has been looking after her husband (now ex) Xu Xihan since he became paralyzed as a result of a mining accident in 2002. Later on, she married Xu's best friend Liu Zongkui. Together, Xie and Liu are taking care of Xu and they all live in one house with all their kids.
...
14 People Who Showed Kindness and Ended Up Regretting It
Apparently, being good isn't always rewarding!
Most of us have already heard the adage "when you do good, good comes back to you," and, for the most part, we know it to be true. Besides, we've seen numerous heartwarming, faith-in-humanity-restoring stories go viral on the internet and we couldn't help but feel inspired.
There are, however, certain instances when doing a good deed leads a person to unimaginable trouble. Take it from these 14 netizens who took the time to share their first-hand experiences when they found out for themselves that showing kindness can sometimes go terribly wrong.
Read on and see for yourself:
...