Trick Shot Archer Shows How To Shoot Arrows Around Corners
You'd think this is just something you'd see in movies. Think again.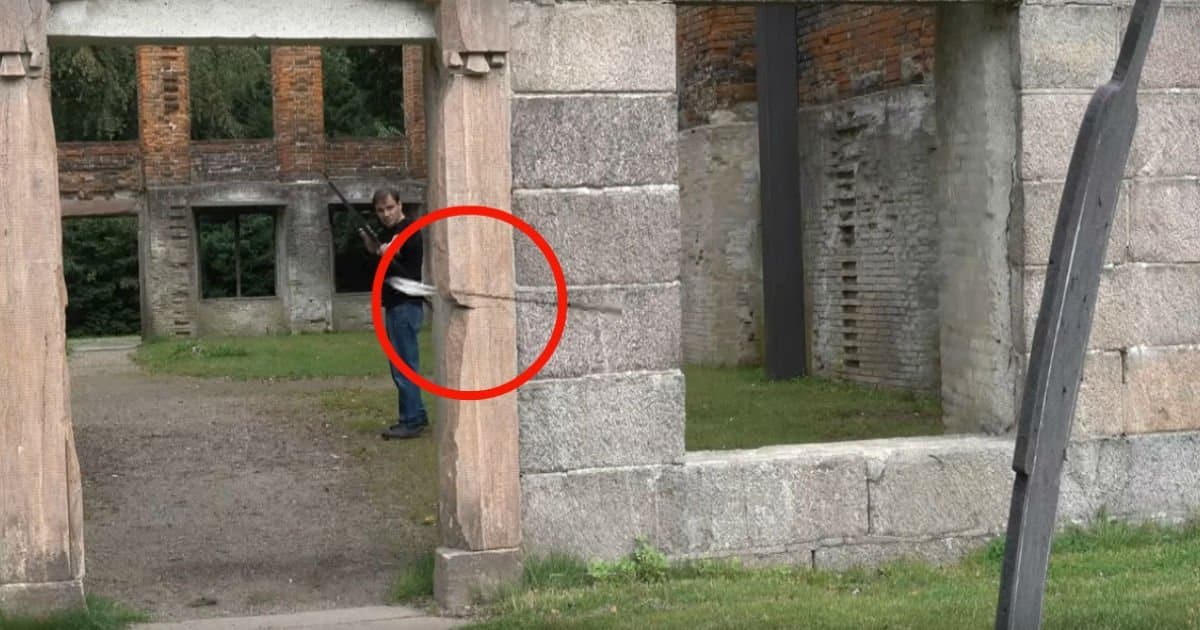 Most of us used to think that arrows are only shot at a straight point toward the target. Some of us even think that arrows being shot in a curving direction is just a stuff of cartoons or movies. But for Danish archer Lars Andersen, shooting to bend around corners is a possible feat — with lots of practice, that is.
It may be ridiculous to think that arrows can move in a curving motion and hit a target with an obstacle in front of it. But Lars has done it and he's even had human obstacles placed in front of his intended target.
Shooting arrows in a curved direction is something done by ancient English and Arabic archers.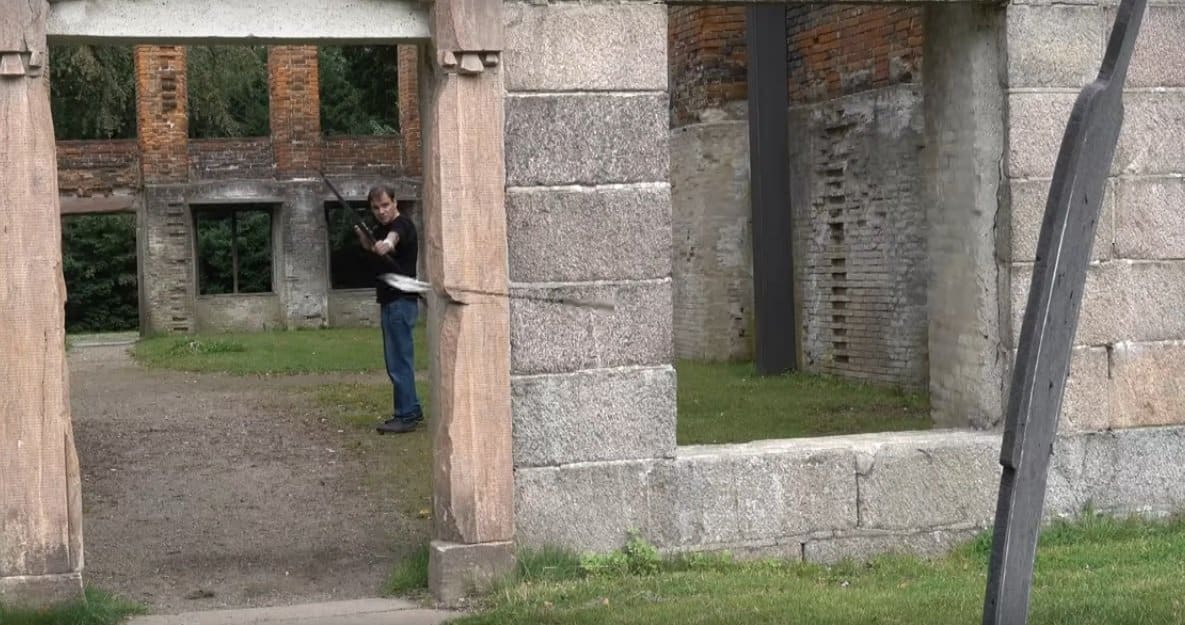 Archer Lars Andersen earned his Internet fame with his trick shots.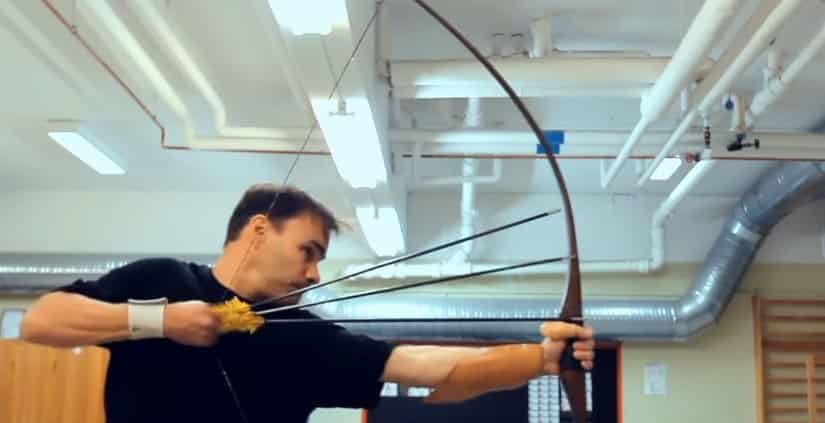 According to Lars, turning arrows is easy to do.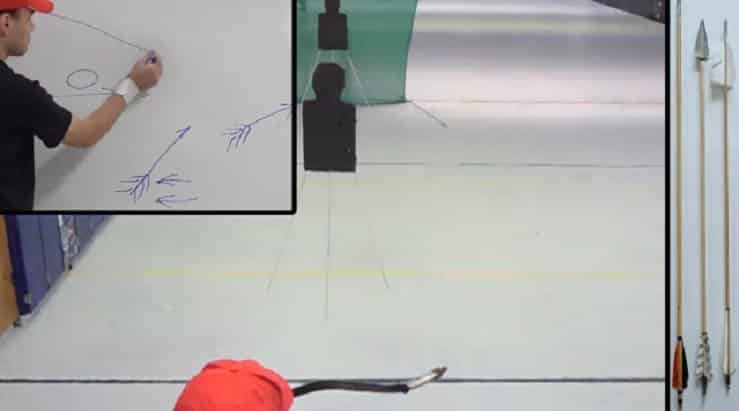 Experienced archers should be able to do this trick, commonly seen in movies.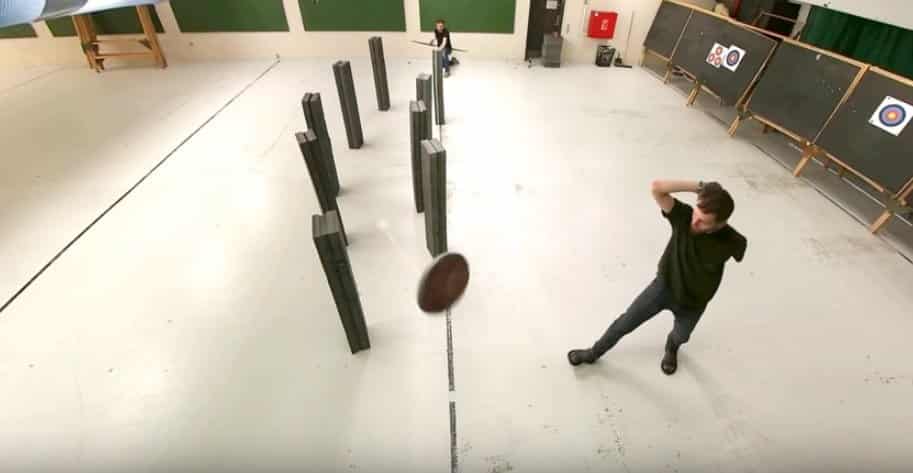 Lars had shot three arrows in 1.5 seconds but his latest trick, which should make you shiver, is shooting arrows that turn mid-air. He can shoot over or even around walls, around people and even make the arrows turn around corners. He even pulled the boomerang shot, a trick that should be done against the wind.
So how is Lars able to achieve this arrow trick? According to him in his video description, the type of arrows you use might help.
"It can be done with ordinary arrows, but it is far easier to learn with an arrow where there is air resistance at the tip of the arrow. Best with a set of extra feathers in front of the arrow."
However he may have put it, let's admit it – it's dangerous! But you have to commend some brave people who were willing to stand in front of Lars' target.
Lars started using human obstacles only after a "great amount of practice."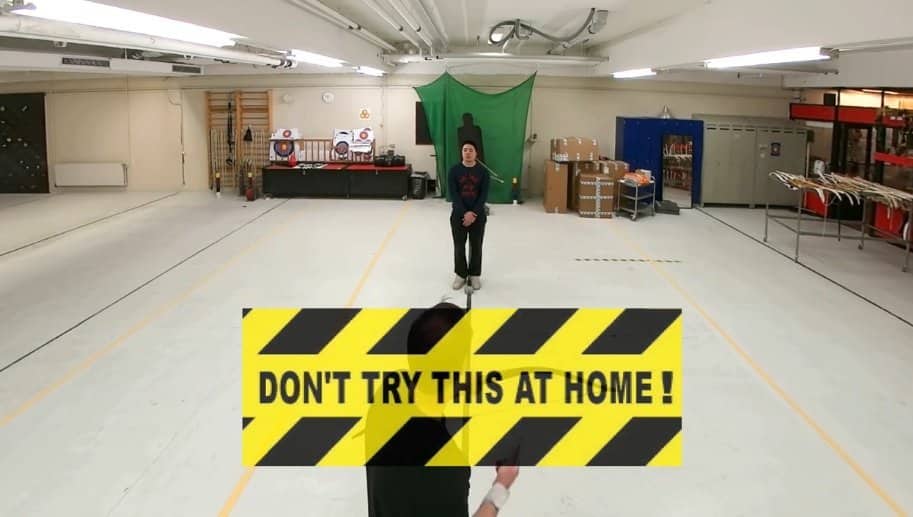 Watch the video below for Lars Andersen's trick shots. And remember, DON'T TRY THIS AT HOME.
Like
on Facebook
Would you be willing to stand in front of Lars' target? Share your thoughts down below.
Prince Harry's Hot Cousin Is Now Stealing The Spotlight — Who Is Louis Spencer?
Now that Harry's unavailable, Louis Spencer might just be your newest Royal crush.
Prince Harry was considered one of the world's most eligible bachelor, but that title no longer applies when he promised himself to actress Meghan Markle as the world watched on Saturday. While a lot of ladies' hearts were broken, a new eye candy might just be the remedy.
Harry's cousin, Louis Spencer Viscount Althorp, is making the headlines after he was spotted attending the Royal Wedding. The young hunky blonde could easily be the new most eligible bachelor. Word is that he's single and we're pretty sure a lot of women hope he's ready to mingle. So who is Louis Spencer and what do Royal fans need to know about him?
...
Woman Brags She Has Slept With Over 100 Married Men – To Help Save Their Marriages!
"More than one man I've been with has said 'Having an affair with you has made our whole life so much more relaxed.'
A financial consultant by profession, Gweneth Lee is living a not-so-secret lifestyle that has caused many people to raise their eyebrows in disbelief. You see the 47-year-old woman from Chelsea, London is quite proud to admit that she sleeps with married men.
Lee says she has slept with more than a hundred married guys whom she met through a website aptly-called Illicit Encounters. Most of these men, according to her, are in dull, sexless marriages.
...
Mom Hailed As Hero After Shooting and Killing Gunman Who Tried To Rob Women and Children
And the Mom of the Year award goes to…
One armed robber unexpectedly met his early demise after messing with the wrong people. After attempting to rob a group of mothers and children, one of the women pulled out her own gun and shot him dead.
According to the reports, 21-year-old Elivelton Neves Moreira, tried to rob the group outside a school in Sao Paulo, Brazil, poiting his .38 revolver at them. Unfortunately for him, he didn't know one of them was an off-duty cop.
...